Step this way for great festive drink ideas!
Crossroads American-Style IPA (6.2%)
Kinnegar's roots may be embedded in the hilly fields and farms of northeast Donegal on Ireland's Wild Atlantic Way, but their Crossroads IPA draws inspiration from the West Coast of America! Rich in citrus and tropical fruit flavours, this classic IPA is designed for those who value a clean hop profile – perfectly supported by a good malt backbone.
Kinnegar pair brewing tradition with a contemporary sense of adventure, to produce clean, crisp, full-flavoured beers. Crossroads is available both as a 500ml bottle and a 440ml can.
Yannaroddy Porter (4.8%)
Rich in traditional dark roasted malt flavours, and laced with an exotic streak of coconut, Kinnegar's Yannaroddy Porter was the worthy winner of the 2019 Brussels Beer Challenge gold medal. With a surprisingly light profile that delivers rich and complex flavours, you can find Yannaroddy in both a 500ml bottle and a 440ml can.
Advertisement
Originally based in Rathmullan in Co. Donegal, Kinnegar Brewing commissioned K2 in 2017 – a state-of-the-art facility in Letterkenny. While the clinking of bottles coming off their line no longer mingles with the bleating of sheep from the surrounding fields, the farmhouse ethos at the core of their work remains unchanged.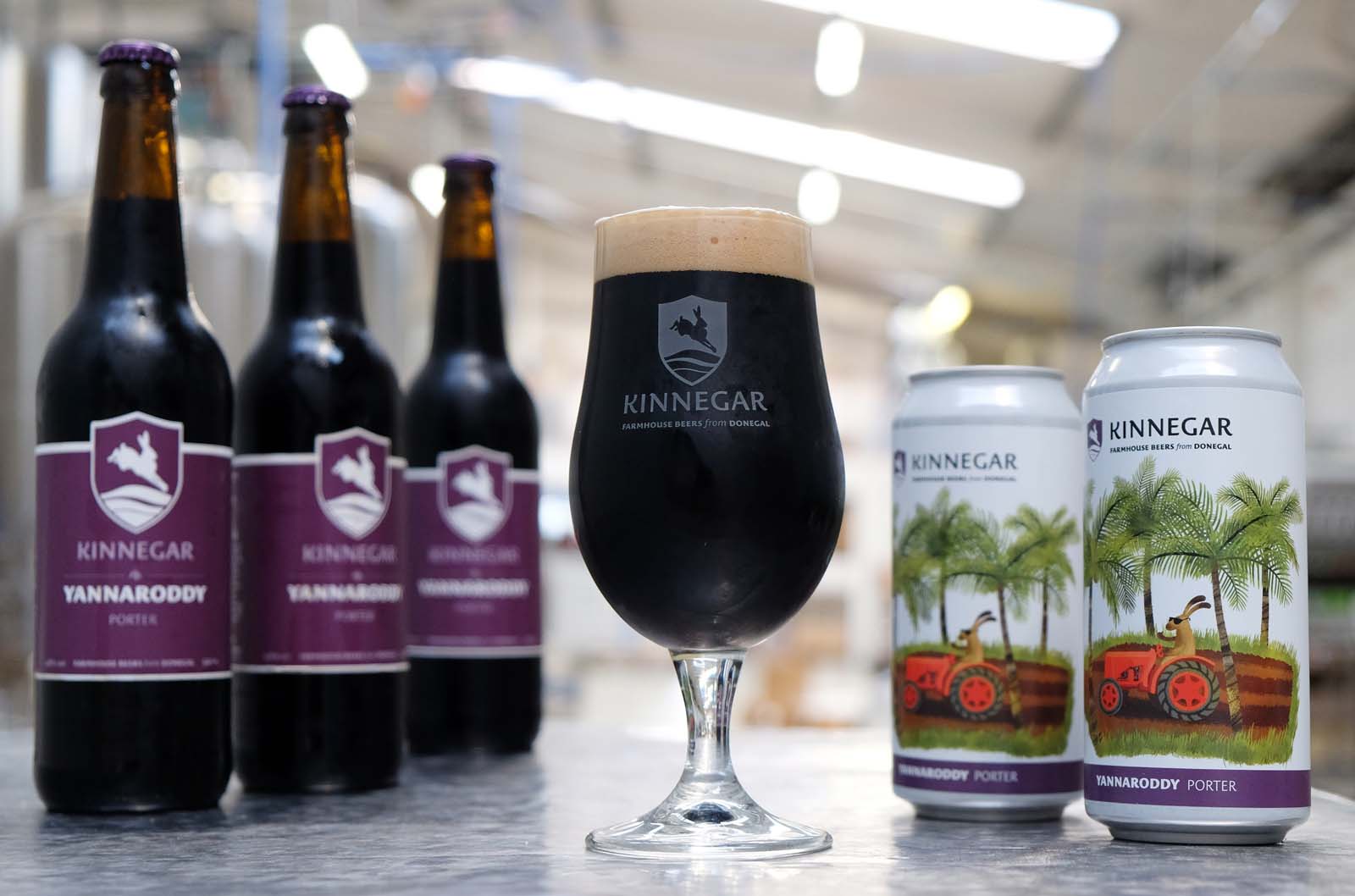 Enjoy responsibly. Visit drinkaware.ie