Lifestyle & Sports
01 Dec 21
Festive Drinks Special: We Whiskey You A Merry Xmas & A Happy New Beer!
Our seasonal drinks extravaganza is back with Dungarvan Brewing, Powerscourt Distillery, Lambay Whiskey, Southern Comfort and Hennessy among those ensuring that no winter cockle goes unwarmed!
While so many things nowadays seem to be beyond our control – I'm talking Everton's dismal form as much as I am Covid – the proliferation of great Irish breweries, distilleries, bars and drink stores means that we can all look forward to some quality tipples this Christmas.
The surest sign that Santa and his reindeer are on their way isn't the perma-playing of 'Fairytale Of New York' on the radio, but Dungarvan Brewing Company's 4.7% Coffee and Oatmeal Stout returning to the shelves.
Released annually since 2011 – Happy 10th Birthday you gorgeous beer, you! – it's made with premium oats from their near Kilmacthomas neighbours, Flahavan's, and really is Christmas in a bottle.
Also on our Christmas craft beer list (we've been good, Santy, honest!) are White Hag 7.2% Yule Ale; Third Barrel Brewing 9% The Darkness Imperial Stout and 5.2% Shot In The Dark Coffee & Oatmeal Stout; Stone Barrel Brewing 8.2% Bearhug American Strong Ale; Kinnegar 5.3%; Winterland Coffee Milk Stout; BRÚ 15.2% Super Panda Imperial Tiramisu Stout; Mescan 8.8% Beoir na Nollag; and Lineman 4.8% Insulator Barley Wine.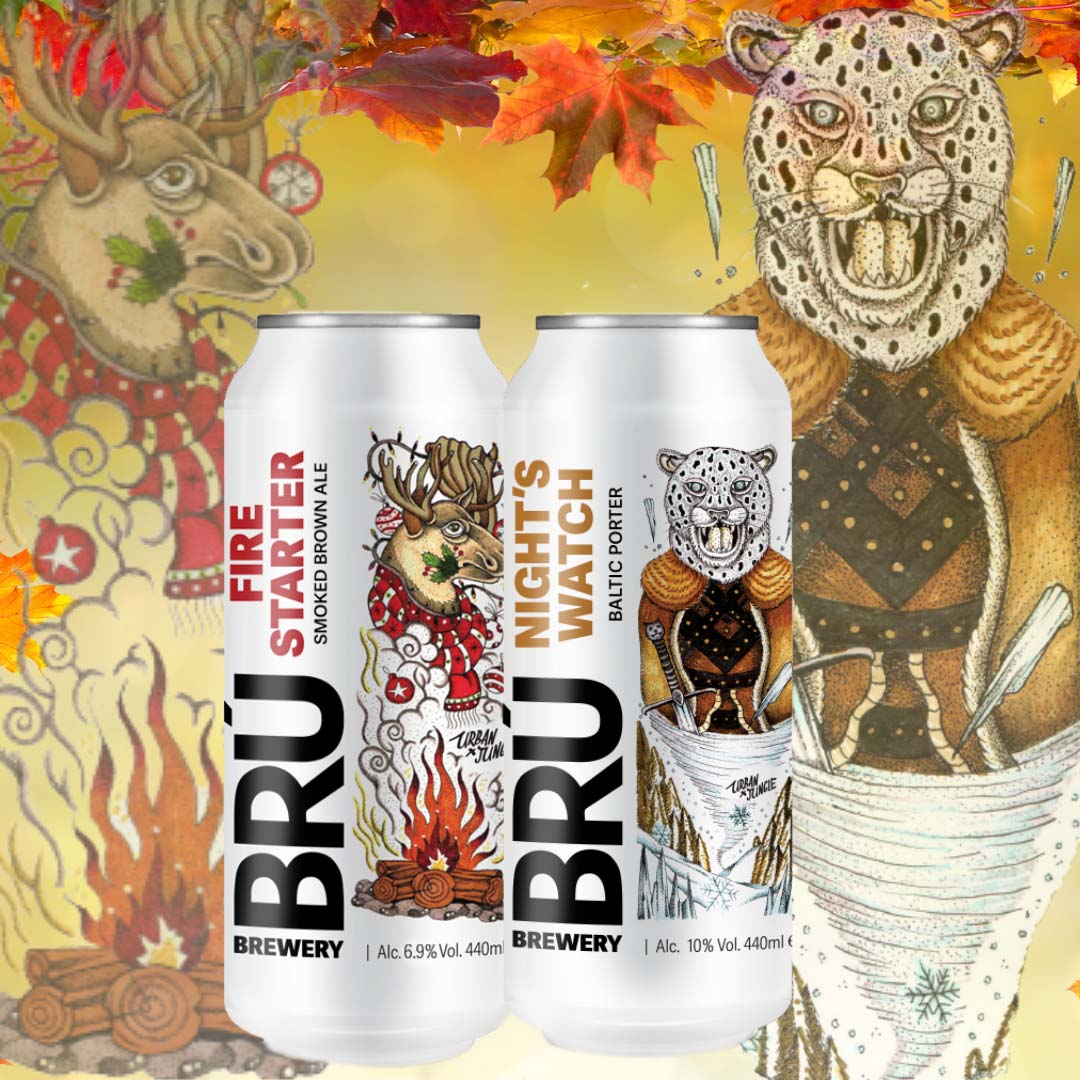 And that really is just for starters!
Arriving in time for sipping-in-front-of-the-fire duties is the 2021 release of Fercullen Single Malt Irish Whiskey, a limited edition 20-year-old, which is part of Powerscourt Distillery's Five Elements series – the five being the Oloroso Sherry, Pedro Ximenez, Marsala, Muscatel and Bourbon casks this very precious liquid has cosied up to. Order online from powerscourtdistillery.com where you can also sign up to their newsletter.
Agonise over what to give the whiskey lover in your life no longer! Shop.lambaywhiskey.com has everything from gift cards and whiskey triple packs to puffin socks and a truly remarkable Single Malt Single Cask Strength 56.5% – Cask 2545 limited edition.
You'll find the recipe for a very special Lambay Whiskey Christmas cocktail below.
Another of our favourite Irish drops is Clonakilty Galley Head Single Malt Irish Whiskey, which is a riot of rich dark chocolate, red berry and liquorice flavours. Their Minke Vodka and Gin and Sloe Gin, which bagged a World Gin 2021 gong, are pretty damn spectacular too.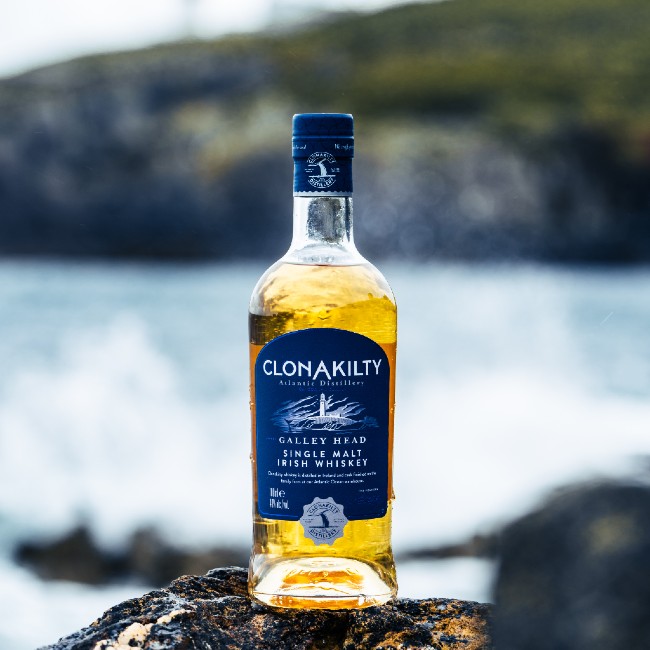 Fitting snugly into Christmas stockings is the Hennessy Very Special gift-pack, which finds French artist Julien Columbier creating some dreamlike visuals to accompany this most celebrated of cognacs. Incidentally, their suggestion that you enjoy your VP this Crimbo with ginger ale is an exceedingly good one!

While definitely not just for Christmas, Southern Comfort is perfect for festive cocktail-making with the recipe for their Berry Sour also to be found overleaf. With a generous glug of cranberry juice and a lemony citrus zing, we guarantee you it'll be love at first sip.
If it's festive aperitivos you're after, look no further than the 18% Valentia Island Ór, which despite being only six months old has made it on to the World's Best Vermouths list.
The brainchild of wife-and-wife team Anna and Orla Snook O'Carroll who moved to the Costa del Kerry in 2018, it includes nineteen locally foraged botanicals and makes the Atlantic Way just that little bit wilder.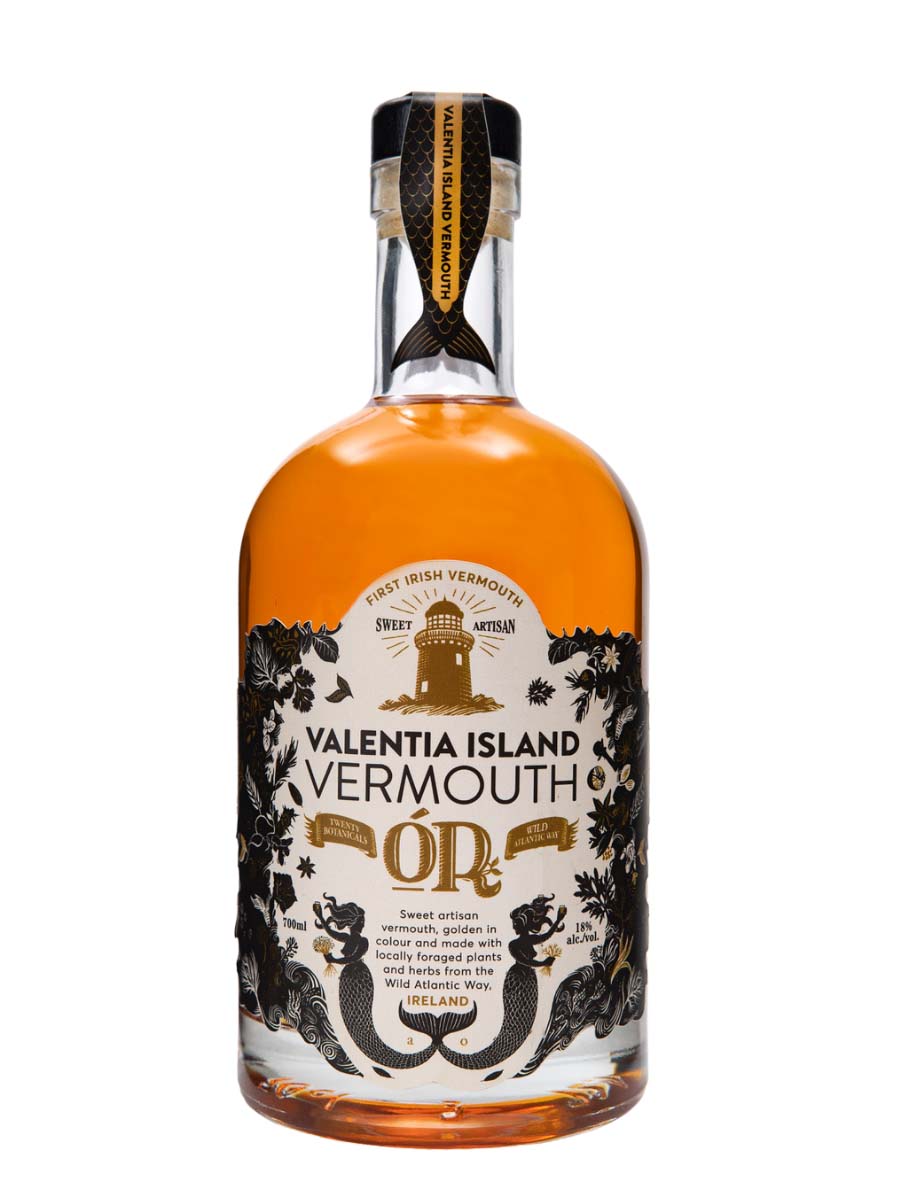 Also celebrating their first Christmas are River Shannon Brewery who hail from Banagher, Co. Offaly and release their first beer, the 5.2% Martello Tower IPA, on December 10..
Talking as we were of near neighbours, Hot Press is a mere pitted olive's throw from Craft Cocktails, the D1 stirrers, shakers and muddlers of great Gingerbread Punches, Margaritas, Mai Tais and Pornstar Martinis.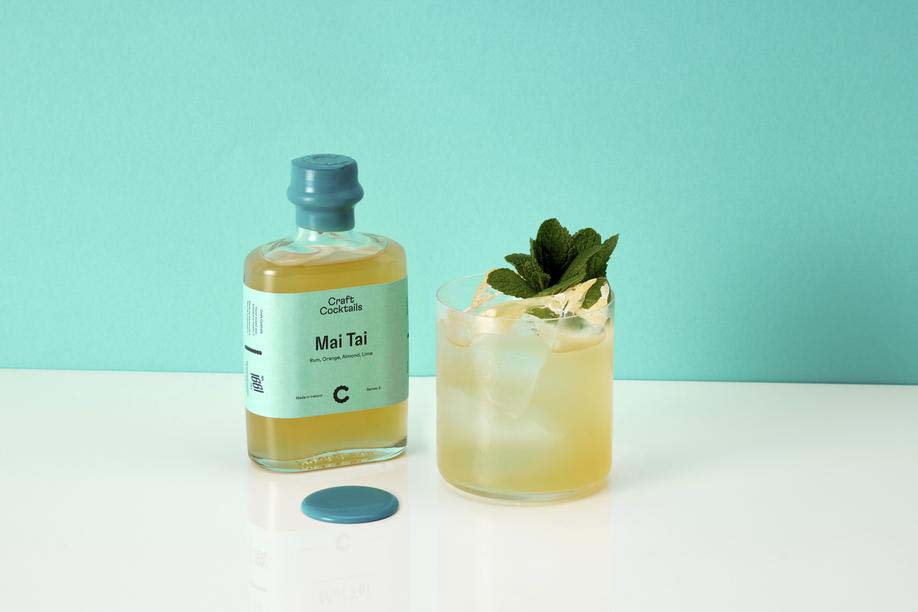 Suddenly finding himself with no customers due to Covid, BAR 1661 owner Dave Mulligan decided to go the home delivery route.
What was supposed to be a temporary pay-the-mortage sideline has taken off to the point where his cocktail division now has eleven full-time employees, and a constantly evolving list of creations, which include a brand spanking new Yuletide Negroni. Comprising of Tanqueray Gin, orchard fruits, winter sprices, Vermouth and bitters, it somehow manages to be as yum as it sounds.
So there you have it; a failsafe guide to ensure that whatever ends up in your glass this Christmas is suitably cheeky.
Sláinte!
Recipes For Success
Add some fun to your seasonal celebrations, courtesy of our festive drinks guide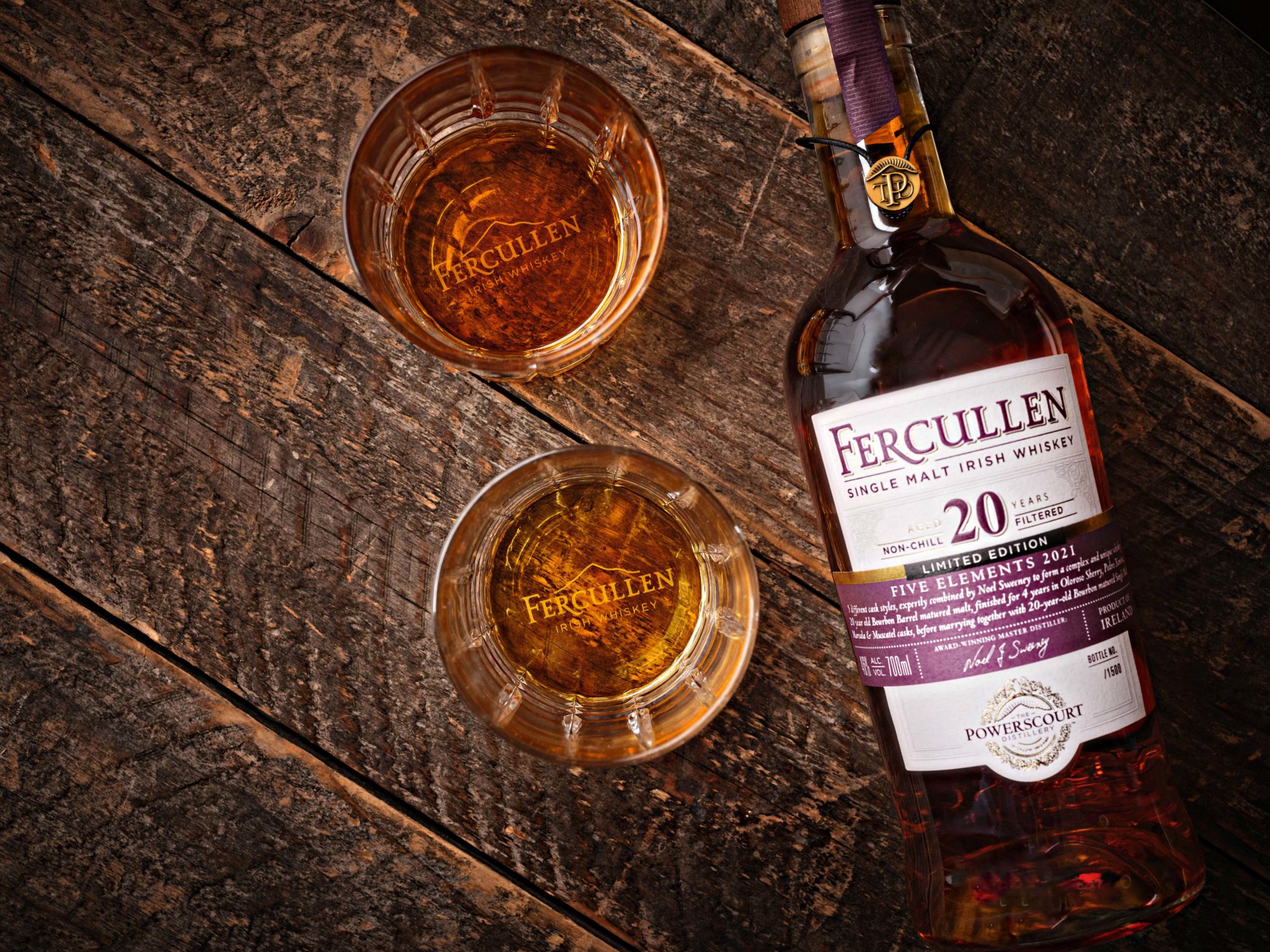 POWERSCOURT DISTILLERY – FERCULLEN SINGLE MALT IRISH WHISKEY, FIVE ELEMENTS 2021
The fine people at Powerscourt Distillery have created another superlative whiskey for you and your loved ones to enjoy this Christmas. Following on from the success last year of the first Five Elements 18-year-old malt, Master Distiller Noel Sweeney has presided over a stunning follow-up marriage of five cask styles – Oloroso Sherry, Pedro Ximenez, Marsala, Muscatel and Bourbon. The result is waves of complexity and taste with orange, fruit cocktail, chocolate, Christmas cake, tropical fruit and red grape skin flavours to the fore. Limited to just 1,500 bottles, this 20-year-old single malt is available from the powerscourtdistillery.com shop as well as select off licences around the country.
LAMBAY IRISH WHISKEY – THE PUFFIN YOUR PEAR CHEST
Enjoyed either hot or cold, Lambay Irish Whiskey have a great solution for the winter blues with the Puffin Your Pear Chest. Described as the perfect after-dinner digestif, this high-end cocktail provides the warmth you'll need in the months ahead.
Ingredients:
35ml Lambay Malt Irish
15ml Camus Cognac (Brandy will also do)
10ml Fine Port
1 Dash Beara Aromatic Bitters
2 Dashes Beara Smoked Pear Bitters
10ml sugar syrup/or teaspoon Agave syrup
Pinch of coarse Sea Salt
Method:
Serve Cold: In a stirring glass, add two scoops of whole ice cubes, then add all the ingredients as above and stir for approx. 2 mins. Allow the condensation to build on the outer glass – then you know it's ready to strain. Strain into a Lambay Tuath glass or Martini glass. Garnish with a slice of dehydrated pear placed into the glass, and serve in a smoked cloche over hickory wood chips.
Serve Hot: Mix all three spirits into a pot of hot Earl Grey tea, pour into a mug or tall glass, and add the bitters syrup and salt.
• For Lambay Whiskey drinks, glassware and whiskey offers shop now on shop.lambaywhiskey.com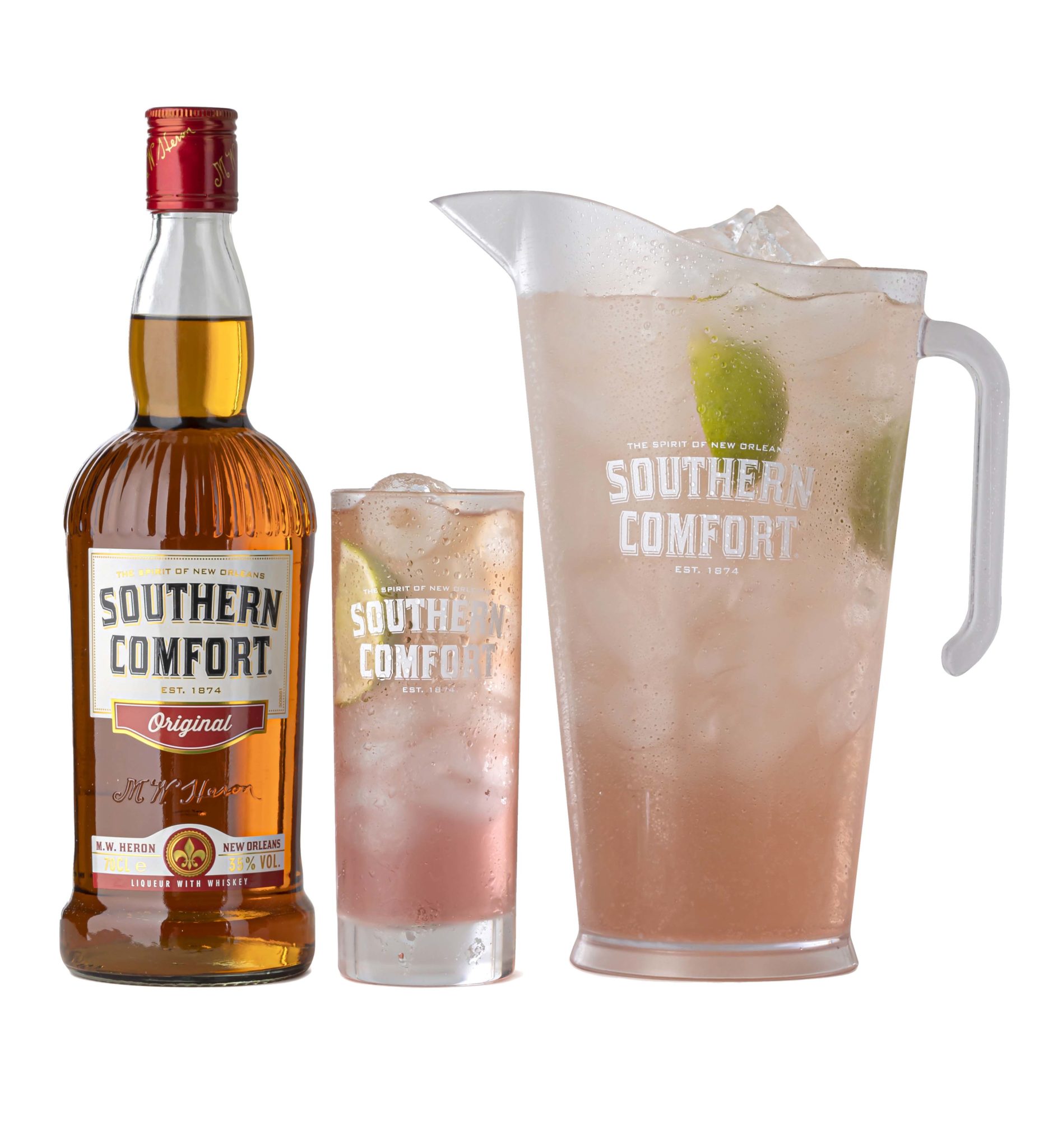 SOUTHERN COMFORT – BERRY SOUR
Created all the way back in 1878, Southern Comfort is one of America's most iconic drinks. This year they have an excellent cocktail recipe, dubbed Berry Sour, for those who enjoy liquor with a bit of a sweet tooth.
Ingredients:
50ml Southern Comfort
100ml Cranberry Juice
50ml Lemonade
Lemon Wedge squeezed and discarded
3-4 Cranberries (optional)
Method:
Add ice and pour in all ingredients
Squeeze lemon, garnish with rosemary sprig
Gently stir and serve

HENNESSY – NORTH STAR
A true north in a world of woody, warming cocktails, the North Star is an aromatic, herbal concoction with complex aromas to occupy the palate.
Ingredients:
60ml Hennessy VS
10ml Maple Syrup
1 Dash Aromatic Bitters
Star Anise
Method:
Place all ingredients in a mixing glass and stir with ice until chilled. Strain into an old-fashioned glass without ice. Garnish with Star Anise.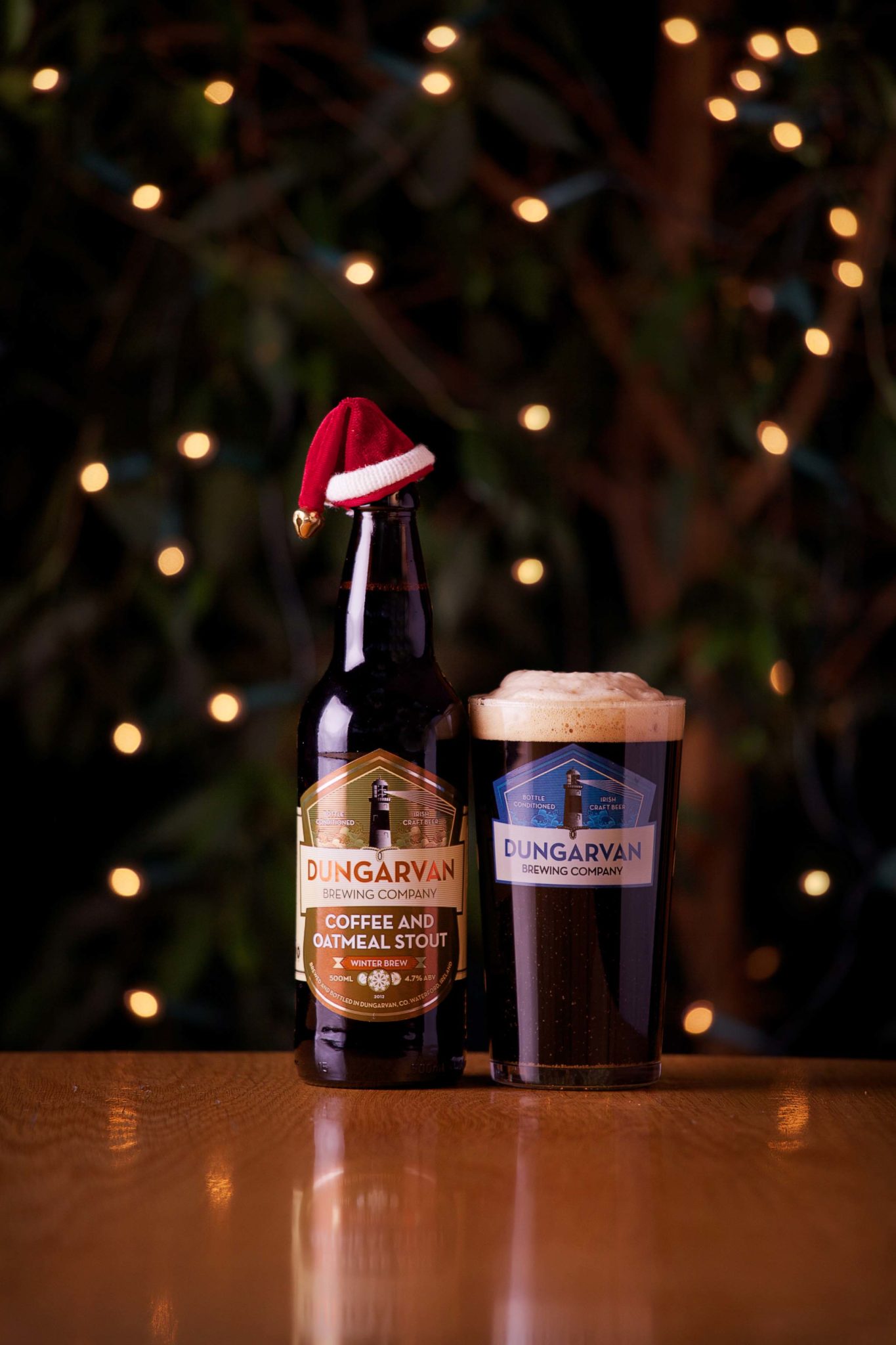 DUNGARVAN BREWING COMPANY – COFFEE AND OATMEAL STOUT
For the tenth year in a row, Dungarvan Brewing Company's 4.7 % Coffee and Oatmeal Stout returns to add further cheer to Christmas! Along with those familiar bottles, it's also available for the first time in equally eye-catching cans.
Great with robust meat dishes, blue cheese or as a dessert beer, this most traditional of stouts is made using oats from Flahavan's Mills in Kilmacthomas, which give the beer its smoothness and fuller-bodied mouthfeel, and coffee from Mark Bergin and his team at Waterford's Coffee House Lane.
Added at the fermentation stage, the 2021 edition features specially selected and roasted single origin Ethiopian Yirgacheffe beans, which intertwine with the oats to balance out the body, while giving off contrasting fruity and pomegranate flavours. Delicious!
Serve 'off the shelf' – i.e. the traditinal Southeastern way at room temperature.