Lifestyle & Sports
20 May 22
Bulelani Mfaco: "A lot of stories are so deeply disturbing for everyone in direct provision because they can happen to any of us"
Bulelani Mfaco of the Movement of Asylum Seekers in Ireland (MASI) discusses his experiences in direct provision, the discrimination encountered by LGBTQ+ people living in the system, to do with diversity and equality, and the flaws in the Government's future plans.
As of March 2022, there were 8,205 people, including 2,658 children, in direct provision and emergency accommodation centres across Ireland. That's according to the latest available Government data.
Many have lived within the system for years, waiting to have their request for asylum processed. Some have waited for long periods of time even to be interviewed, let alone being granted asylum. Men, women and children, many of whom have come from war-torn countries, are left in isolated pockets of the country with little freedom to get on with their lives.
There was, in the Programme for Government signed up to by Fianna Fáil, Fine Gael and the Green Party, a commitment to ending the direct provision system, and to processing asylum applications more efficiently and speedily. However, the pace of change has been slow. Meanwhile, the warm welcome granted to the 28,000 Ukrainian refugees over the past few months by the Government confirms that the Irish State has long been capable of providing a more compassionate support system.
Bulelani Mfaco, a South African asylum seeker and activist is spokesperson for Movement of Asylum Seekers in Ireland (MASI), Having applied for asylum here in 2017, Mfaco was placed in direct provision centres in Dublin, Clare and Limerick. Now studying for his PhD here, the Khayelitsha native has spoken out about the issues faced by members of the LGBTQ+ community within Ireland's system of asylum, as well as the substandard living conditions in direct provision centres.
Bulelani studied politics and public administration part-time at the University of Western Cape, before applying for a scholarship for a Masters Degree in University College Dublin in 2015. He requested asylum in Ireland two years later, after securing his Masters.
Advertisement
"It was a series of things that made me realise I had to leave South Africa," Mfaco tells me. "I had stones thrown at me when I was walking home with my then-boyfriend from the cinema. There have been cases of LGBTQ+ people being stoned to death in South Africa. There would have been numerous instances like that which stayed with me. When I returned home after my studies, I learned that a young woman who lived down the road from me had been abducted and murdered, for no reason other than her sexual orientation. I remember sitting down with my little brother and telling him that sometimes you just have to pick up and get the hell out of here. That's exactly what I did."
Why did Mfaco choose Ireland?
"Ireland was the only country I had ever travelled to," he replies. "For a lot of people in South Africa, you wouldn't exactly go to our neighbouring country if you are fleeing as a queer person: the Zimbabwean state persecutes people who are LGBTQ+. You literally have to leave the continent, so Ireland was the clear choice for me. We generally don't need a visa to enter from South Africa, and I had engaged with UCD's queer society during my time there.
"The only draw for me to Ireland was being able to feel safe. I lived in Dun Laoghaire at one point, and I can never recall feeling as though my life was in danger because of my sexual orientation, race or any other factor. I didn't have to think twice about where to walk. In South Africa, you have to know the dangers. You have to know which side of the road you should be walking on, so you can find an open gate if you're being attacked. Due to the level of violence in general, it's not always about sexual orientation. Being a member of the LGBTQ+ community just adds to all of the vulnerabilities."
How hard was it to leave his family behind in South Africa? For many queer people, they have a "chosen family" if their homeland's customs and relatives ostracise them.
Advertisement
"I only discussed my leaving with my brother and friends," Mfaco notes. "I told them that never coming back to this place might be the best thing. I was raised by my grandparents but my grandpa died in 1998. I was very young when that happened. I only started living with my biological mother in my teens, and met my biological father on July 28, 2010. That was the first and last time I saw him, so leaving family relations behind never really hurt that much."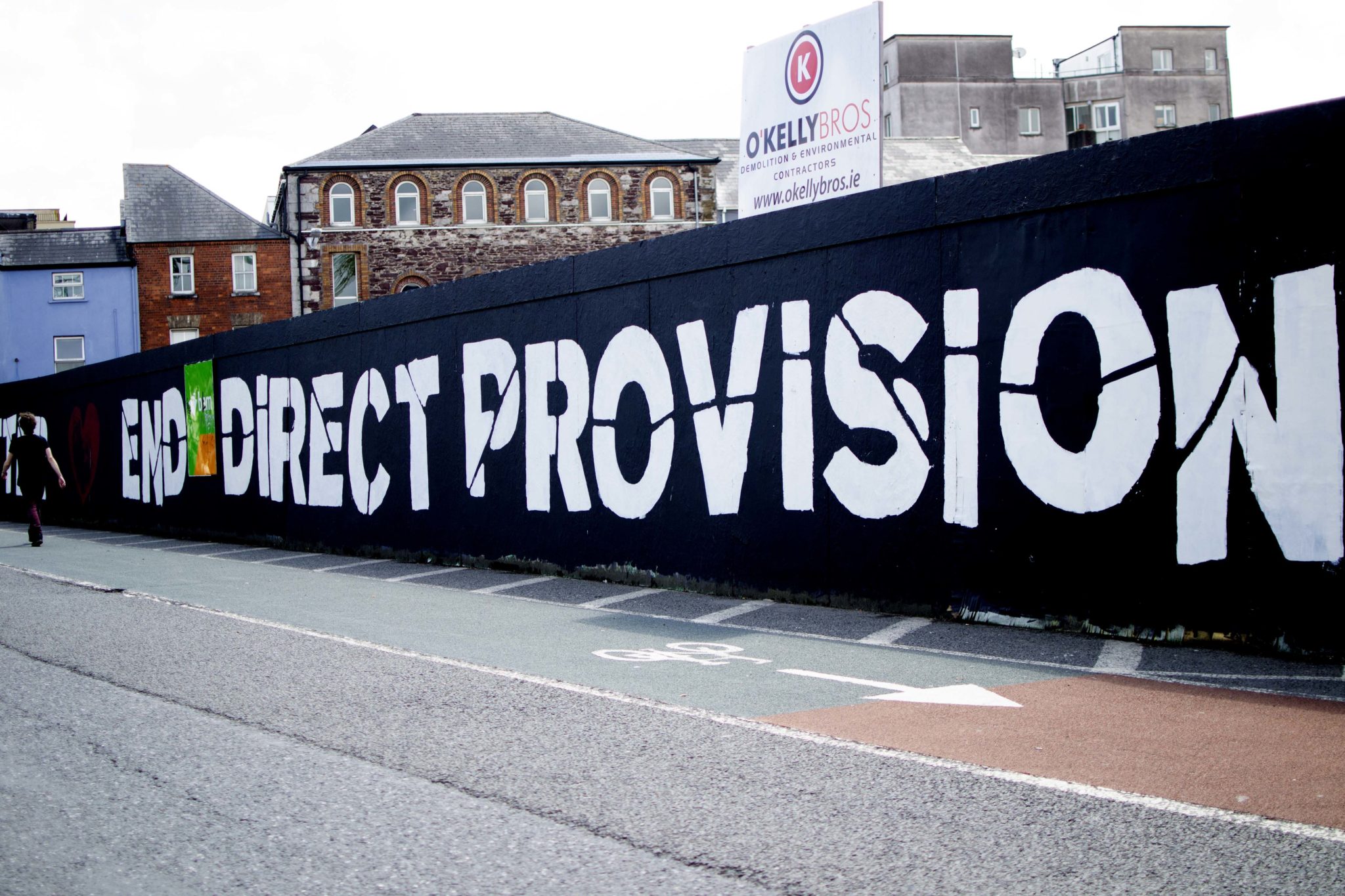 HARMFUL RHETORIC
Despite passing landmark laws in 1996 to protect the LGBTQ+ community, society in South Africa remains extremely conservative and hostile to many queer people. A 2016 survey of more than 2,000 queer people by South African rights organisation Out found that 39 percent had been verbally insulted; 20 percent had been threatened with harm; 17 percent "chased or followed"; and nearly 10 percent physically attacked in a two-year period. About half of all black respondents knew people who had been murdered because of their sexual orientation.
In 2011, the justice ministry established a task force to tackle the phenomenon of "corrective rape", routinely meted out to lesbian women and trans men to "cure" them of homosexuality. Human Rights Watch flagged LGBTQ+ rights in the country as an ongoing concern.
"In school, you would expect to be treated differently if you are an effeminate man," says Mfaco. "I used to have long, relaxed hair when that was in style for women; long painted nails and lip gloss. Presenting as queer attracted a lot of negativity and ugliness. Slurs being thrown at you is pretty common. I would have experienced a lot of bullying in school, but I don't recall a time in my life where I thought I was straight.
"Our relatives like to pretend we don't date at all, but my family would have been very naive if they didn't realise I was gay. I didn't hide it, but I wasn't openly talking about it because of cultural norms. The queer community in Ireland is very big, but it's also quite insular. There are a lot of cliques in the LGBTQ+ group, which can be hard to break into as an outsider. I found it very easy when I was at UCD, but certainly not when I was in a direct provision centre."
Advertisement
Have the recent Sligo murders raised his anxiety levels and those of other queer people in direct provision?
"Safety is quite a relative thing," he says. "It's concerning that we're seeing a lot of harmful rhetoric and anti-LGBTQ+ violence, especially for ethnic minorities who would have experienced a lot of racial abuse.
Hotels in Donegal and elsewhere that were meant to be housing asylum seekers were actually torched. MASI would be acutely aware of violence towards someone because of their sexual orientation while in the asylum process, because many of us left our home countries for that very reason."
While in South Africa, Mfaco was involved in protests calling for better housing, access to land, healthcare, education and improved policing. He was an active member of the Khayelitsha health forum and was branch secretary for the Democratic Alliance.
"I used to be a campaigner in South Africa for various issues," he notes. "In my high school in Cape Town, we only got access to textbooks in August, even though the academic year starts in January. We used to protest for better education and healthcare, so it wasn't a question of whether I should sit down and not do anything about the direct provision system in Ireland. I experienced it and knew it was wrong. If I hadn't claimed asylum, I don't think I'd be campaigning. Before, my focus was just waking up and going to work and studying."
Unfortunately, Mfaco's application for asylum was rejected in July 2019, which he is appealing. He is now awaiting the outcome of a judicial review of his application. Elsewhere, Bulelani arguably played a key role in the Irish Government's pledge in 2020 to finally end direct provision, after immense public pressure and outcry from Amnesty International. He has described how victims of sexual assault are particularly vulnerable.
"November 1, 2017, that's the date I checked into the Balseskin reception centre," Mfaco remembers. "It's very hard to think about joyous moments. When I first moved here, I was placed in a room with a man who actually told me that he didn't like gay people. He said boys are supposed to be with girls. We had to share an intimate space like a bedroom after that, when he knew I was gay.
"I campaign with MASI and engage with members of the public, and I think the most joyous moment for me is when you get a text from an asylum seeker you met when they arrived, saying they got their refugee status. It always brings me hope, and shows that our work is having an impact and changing people's lives. Volunteering with asylum seekers has changed how I interact with the world. It's made me aware of the marginalisation people from migrant backgrounds face outside of their home countries."
Advertisement
EXCUSES ABOUT INACTION
It was February 2021, when the Minister for Children, Equality, Disability, Integration and Youth, Roderic O'Gorman, published the White Paper to End Direct Provision and to Establish a New International Protection Support Service. According to the Government, it is anticipated that the full transition to the new model can be achieved by the end of 2024. However, uncertainty remains about the planned new system and human rights compliance.
"We were all elated when the Government made a commitment in July 2020 to end the system of direct provision," says Bulelani. "We're mindful that an end needs to be an end. That means having asylum seekers living in the community like everybody else and not segregated around the country, especially in poorly serviced parts where there aren't links to the rest of Ireland. We are aware of the difficulties. Many of the Government's plans don't actually tackle the core issues that asylum seekers face.
"For instance, the White Paper still speaks about dispersal. People will still be moved at the whim of civil servants from one part of the country to another. The new system may still retain some of the key elements that have defined the system for the past 20 years. They also don't want to make the new commitments legally binding. When we talk about the length of time that people have to wait for a decision, the Government is very reluctant to actually impose a statutory limit for the processing. In other European countries, the state has to issue a decision within six months.
"There is no such requirement in Ireland. It's not in the International Protection Act. My roommate has been waiting three years to be interviewed to have his asylum claim assessed. To keep a person in limbo for three years is cruel. You don't give the person the ability to even start living a normal life. We are now seeing moves to ensure that claims made by Ukrainian nationals, who have just arrived in the country, are processed quickly. When they announced the White Paper without ensuring legal protections for those in the asylum process, the proposed new system is just lip service."
Advertisement
Meanwhile, reports of discrimination against asylum seekers from Afghanistan, Syria, Yemen and elsewhere have come to light since Russia invaded Ukraine at the end of February.
"Libya is closer to Ireland, so the argument that Ukraine is somehow nearer is pure prejudice," says Mfaco. "The way the State responded to Ukrainian refugees in comparison to people from the Middle East and Africa is institutionalised racism. War does not result in the suspension of equality commitments. The discrimination is disgraceful.
"We had a situation where the children of asylum seekers who were placed in hotels in November, December and January hadn't been enrolled in school yet, but Ukrainian nationals had their children start school within five days of arrival in Ireland. The Irish state put in all the necessary measures to ensure that their children have all the necessary documentation. The same effort isn't made for the children of other asylum seekers. It's just cruel to do that."
Mfaco elaborates on the theme.
"At the end of the day, one in every two people in the asylum process will stay in the country and become a citizen one day," he continues. "It sends out a nasty message, especially to children growing up in this situation, that their lives aren't valued by the state. It's deplorable. If there's one thing we've learned from the situation in Ukraine, it's that the government can no longer be making excuses about their inaction. In responding to this war, they've done everything we've ever asked of them."
Advertisement
SEXUAL VIOLENCE
It might seem inappropriate, to some, to make comparisons with the victims of what is an outrageous war. But not if you have been kept for years in a system that at times seems deliberately designed to make applying for asylum too forbidding. And in particular, not if you have come from a place like Syria or Yemen, where the murderous brutality of war – and the consequent displacement as towns and cities are obliterated – is no less vicious and cruel.
"They had a welcome desk at the airport so that Ukrainian people could get their PPS numbers on arrival," Bulelani observes. "When we asked for that directly. Minister Coveney said we were living in a utopia. The Department of Housing also didn't want anything to do with asylum seekers before, but now they're giving local councils emergency powers to buy property to house Ukrainians. They've shown us that they will get things done when there's political will to do so. I'm hopeful we won't hear more excuses from them."
Does Bulelani – and MASI as an organisation – have a clear goal in sight?
"For us, the idea would be to have asylum seekers living independently in the community," he says. "Even deeply traumatised people crave normality in their life. The joy of being able to look forward to college or work does help the healing process. A lot of the work MASI does is around making sure people aren't just sitting idle in direct provision centres, but also that they have support to get them through trauma.
"A lot of people in direct provision would suffer from PTSD," he adds. "They get their diagnosis, but there isn't a concerted effort from the State to offer supports. When you do eventually meet a therapist or psychiatrist, they're likely to just prescribe sleeping pills or anti-depressants to numb the pain rather than helping you process trauma. Waiting months for counselling is a huge problem, but changing the environment that contributes to the distress is also imperative. Giving people more autonomy in their day-to-day life and offering parents help in raising their children are key factors towards healing."
Instances of gender-based and sexual trauma have also occurred within the Direct Provision system.
Advertisement
"There are quite a lot of stories that have stayed with me," Bulelani nods, sadly. "We were looking at some of the worst direct provision centres for a project, and I had difficulty ranking them. Which do I choose, the one where a child experienced sexual violence in direct provision; or the one where a person had a miscarriage because they didn't have access to medical support promptly; or the one where a single mother took her own life? A lot of these stories are so deeply disturbing for everyone in direct provision because they can happen to any of us."
Mfaco's own path within Ireland remains deeply uncertain, following his PhD studies.
"It's hard to imagine a future when you don't know if you're coming or going," he says, frankly. "I take it one day at a time and just focus on my studies. Where I end up is only known to the Department of Justice, because they're the ones who make the decision."
For more information, visit masi.ie.
Read the full report in our upcoming June Pride issue, pre-order below.
Advertisement