In the US, film studios are at last beginning to address the issue of representation of women in film a bit more seriously. Back in Ireland, meanwhile, the slate of Storyland projects announced recently shows that 2022 is set to be a stellar year for Irish women in cinema.
The film industry is finally starting to get back on schedule after Covid. Delayed features are returning to production. New ones are being commissioned. Movies are being screened again in our cinemas. As Damien Dempsey might say: "It's all good."
However, it's important to remember which stories we're watching and who gets to tell them, as the fight for equal representation of women both on-screen and behind the camera rages on.
Here at Hot Press, we are hopeful that 2022 really will be a good year for women in film.
In the US, all of the major studios have at least two female-directed features coming up within the next 12 months – that may be a low bar, but the reality is that this has not always been the case in the past. Let's hope the momentum can be accelerated through 2023.
On home shores, however, we can confidently say that it's going to be a great year for women in Irish cinema.
Advertisement
For openers, March 2022 will see the release of You Are Not My Mother, the much-anticipated and undeniably eerie debut from director Kate Dolan. Rooted in Irish folklore, the creepy and unsettling chiller features a great cast of actresses, including Carolyn Bracken (Dublin Murders); Ingrid Craigie (Blood, Seven Days in Entebbe); Jordanne Jones (Metal Heart, I Used To Live Here); and last year's VMDIFF Aer Lingus Discovery Award winner, Hazel Doupe (Float Like A Butterfly, Calm with Horses).
Doupe plays Char, whose mother Angela (Bracken) inexplicably disappears – only to suddenly return, changed. As Hallowe'en looms, a night steeped in ancient myth and legend, Char realises that she is the only one who can save her mother, even if it means potentially losing her forever. The film debuted at the prestigious Toronto International Film Festival to great acclaim, and is set to screen at the Göteborg Film Festival in Sweden, the Virgin Media Dublin International Film Festival (VMDIFF), and at FrightFest in Glasgow over the next couple of months.
Also hugely welcome was the announcement of the new slate of RTÉ and Screen Ireland Storyland projects, which will now go into development. Since its inception over 10 years ago, Storyland has acted as an invaluable springboard and support for Irish writing, directing, producing and acting talent. And this year, five of the eight awardees were women, whose original and unique scripts will now be developed.
One of Hot Press' Film Talents to Watch in 2022, Rioghnach Ní Ghrioghair is already having one hell of a year, with her horror film Don't Go Where I Can't Find You being selected by the prestigious South x Southwest Film Festival. Her script for Balor Hall – a fun, twisty, Knives Out-meets-Succession style whodunnit set in a large country house – has also been selected as a Storyland project. Actress and writer Nessa Wrafter, who is currently writing on series three of Smother for RTE, is also receiving support for her script Blood And Water, about a woman whose peaceful life is disrupted when her long-lost sister returns.
Advertisement
Every Five Miles is a script from Sinead Collopy, a screenwriter whose work is often influenced by social justice issues and stories that examine power and privilege. Writer Joy Buckle is also examining contemporary issues with her script Fixation, which explores the nature of online stalking, surveillance, and how intimate relationships can turn abusive.
DIVERSE STORIES
Actress and writer Eva O'Connor is known for her incredible work in Irish Theatre, and her one-woman show My Name Is Saoirse won the First Fortnight Award prize in 2014. O'Connor's work often tackles gender and mental health issues, exploring the pressures young women are placed under. Her latest script, Mustard, is a unique story about a woman addicted to mustard, and how her compulsion affects her relationships. Ever the intriguing writer, we can't wait to see O'Connor's vision brought to the screen.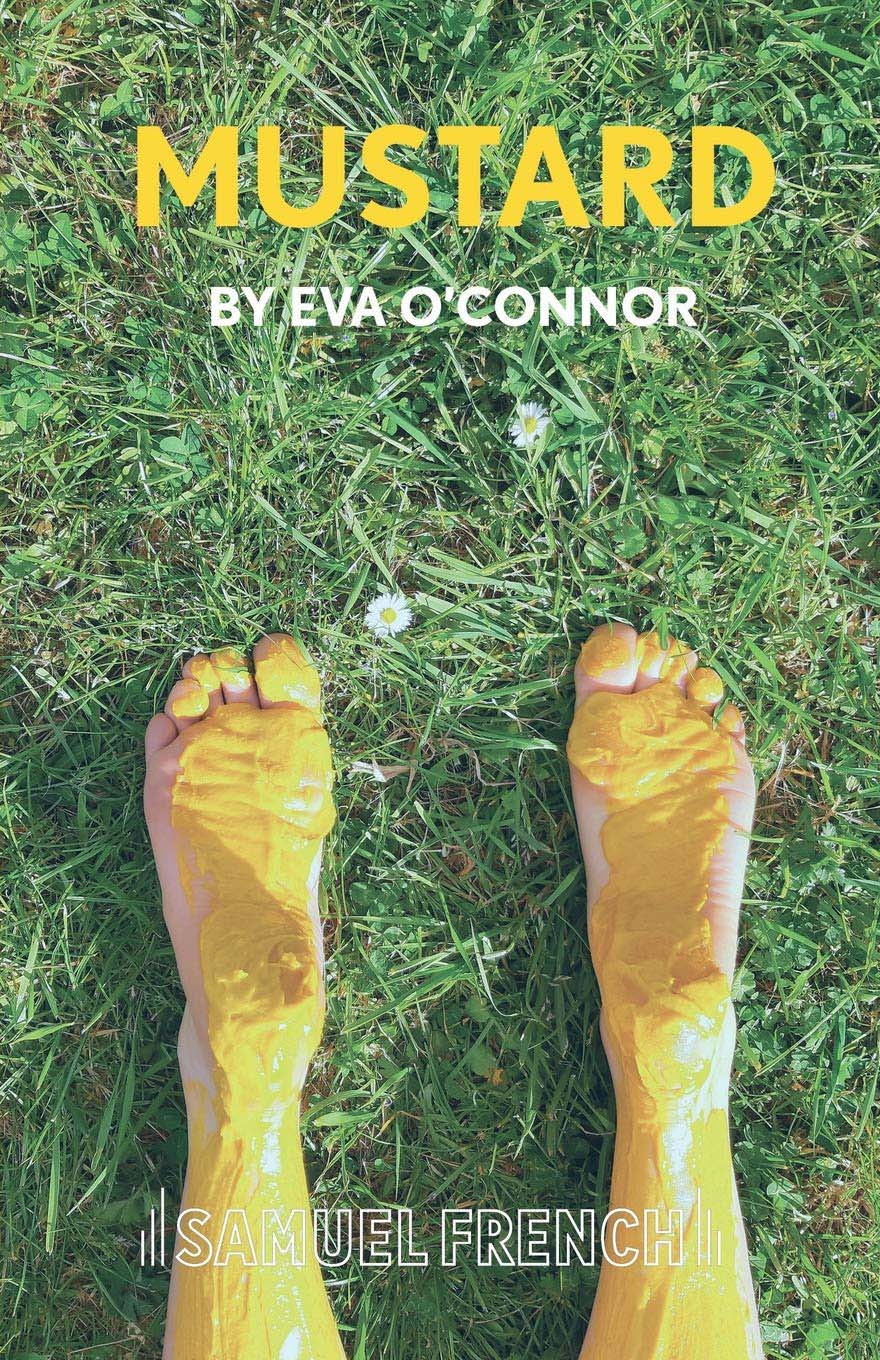 Of course, supporting women in film is vitally important, but gender diversity on a wider scale is also necessary, in order to ensure that historically under-represented people and stories are present, both onscreen and behind the camera. In which light, we'd like to congratulate trans screenwriter Hiram Harrington, whose script Goodnight Girl was also selected as a Storyland project.
Harrington is a trans man and Trinity graduate, whose scriptwriting has also been shortlisted for the Virgin Media Discovers Scheme, in association with Screen Ireland. Harrington's script centres on four queer friends who attend the funeral of their trans friend, only to find her conservative family is burying her under her dead name – thereby denying her true gender.
Advertisement
The friends band together to carry out her last wishes: steal her ashes, and have their own funeral for her.
With that good news to buoy us, here's to a fulfilling year for equality in cinema; for diverse stories; and for nurturing and celebrating talent, no matter who – or where – it is to be found.