There's plenty of acclaimed content to keep you occupied during the remainder of lockdown on Sky TV.
With the launch of Sky Documentaries and Sky Nature on May 27, there's tonnes of brand new, fascinating content coming your way – including a remarkable intimate series on Hillary Clinton, a stranger-than-fiction fraud story in McMillions, and the adorable Wild Animal Babies.
McMillions (Sky Documentaries, NOW TV)
All episodes available from 27 May
Executive produced by Mark Wahlberg, this six-part series chronicles the stranger-than-fiction story of an ex-cop turned security auditor called 'Uncle Jerry' who rigged the McDonald's Monopoly game promotion for a decade, stealing millions of dollars and building a vast network of co-conspirators across the US. Featuring exclusive first-hand accounts and archival footage from the FBI agents who brought down the gaming scam, McDonald's corporate executives and the culprits and prize-winners who profited from the complicated scheme.
Wild Animals Babies - A Sky Original (Sky Nature, NOW TV)
All episodes available from 31 May
A Sky Original series following Patrick Aryee and an adorable cast of baby animal characters as they face their ultimate test: their first days, weeks and months on planet earth. From the outback of Australia to the Costa Rican coast, we watch as our tiny heroes overcome each new challenge. As the youngsters learn the life skills they need to survive, we witness the extraordinary devotion of animal parents, the sacrifices they make and their determination to protect the next generation.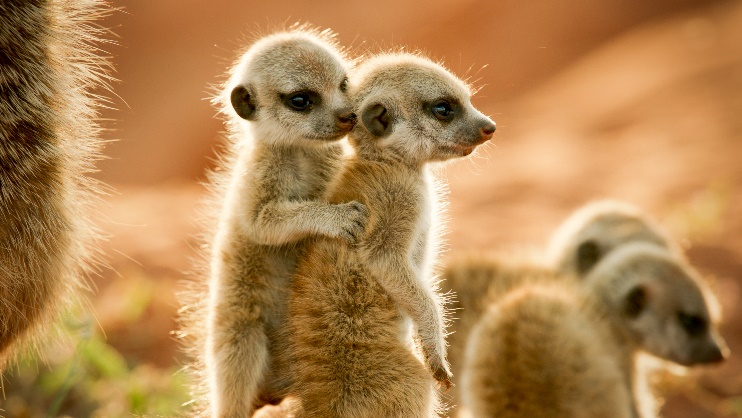 Advertisement
MacGyver- Season 4 (Sky One, NOW TV)
First episodes available from 31 May
Anyone got a paperclip? Mac is back for a fourth season of high-stakes adventures and unconventional problem solving. This time, ex M16 agent Russ Taylor recruits former Phoenix Foundation members Mac, Riley, Bozer, Matty and Desi to hunt down a bioweapon that's planned to be used by a mysterious organization for a devastating attack on a major US city.
How to Get Away with Murder - Season 6 (Sky Witness, NOW TV)
First episodes available from 4 June
Viola Davies returns as Annalise Keating in the final season of Shonda Rhimes' hit mystery series. As the final reckoning begins, Annalise struggles with the toll that Laurel and Christopher's disappearance has taken on everyone. Oliver, Frank and Bonnie disagree on the possible reasons behind Laurel's disappearance, and Tegan handles the aftermath of Emmett's apparent poisoning.
The Plastic Nile - A Sky Original (Sky Documentaries, NOW TV)
Available from 6 June
Sky News correspondent Alex Crawford investigates the dire effects of plastic pollution on the world's longest river: the Nile. This eye-opening investigation leads the team from the river's source of Lake Victoria to the mouth of the Nile in Egypt. As they look into the knock-on effect of single-use plastic for the wildlife and millions of people who rely on the river for their survival, the revelations are even more disturbing than originally imagined. From exposing the harm caused to food chains, to shining a light on the illegal black-market plastic bag trade in Kenya, the documentary reveals how human habits are destroying one of the world's largest, oldest and most important waterways.
Betty (Sky Comedy, NOW TV)
All episodes available from 9 June
Inspired by Crystal Moselle's critically acclaimed film in 2018, Skate Kitchen, this six-part comedy follows a diverse group of young New York based female skateboarders as they grind their way through what is still a male-dominated pastime.
Advertisement
Das Boot - A Sky Original (Sky Atlantic, NOW TV)
All episodes available from 9 June
The critically acclaimed Sky Germany original Das Boot returns to follow the tense struggles of the crew of U-612, exploring how the human soul can become twisted by war.
Hillary (Sky Documentaries, NOW TV)
All episodes available from 11 June
Four-part series providing a remarkably intimate portrait of a public woman. Hillary interweaves revealing moments from never-before-seen 2016 campaign footage with biographical chapters of her life. Featuring exclusive interviews with the Clinton family, Hillary, Bill and Chelsea, as well as friends and journalists, the series examines how she became both one of the most admired and vilified women in the world.
My Brilliant Friend- A Sky Original (Sky Atlantic, NOW TV)
All episodes available from 19 June
The second chapter of Elena Ferrante's bestselling series of books arrives on Sky Atlantic, following the complicated relationship between Italian childhood friends Elena and Lila. As the story continues into their adolescence, Elena plunges headfirst into her academic future, while Lila tackles problems of an entirely different nature.
Advertisement
Perry Mason - (Sky Atlantic, NOW TV)
First episode available from 22 June
Emmy Award winning actor Matthew Rhys (The Americans, A beautiful Day in the Neighbourhood) steps into the iconic role of Erle Stanley Gardener's Perry Mason- a defence lawyer with a habit of investigating his own cases. Set in 1932 Los Angeles, the city is booming while the rest of the country recovers from the Great Depression- but a kidnapping gone very wrong leads to Mason exposing a fractured city as he uncovers the truth of the crime.
Insecure - Season 4 (Sky Comedy, NOW TV)
All episodes available from 23 June
No jobs. No man. I know it sounds bad, but it's actually really good. Issa Rae's critically acclaimed series- one of Rotten Tomatoes highest rated comedies ever- returns as Isa and Molly continue to navigate the tricky professional and personal terrain of Los Angeles.
A Killer Uncaged (Sky Crime, NOW TV)
All episodes available from 28 June
Thirty years ago, in the State of Texas, Dale Wayne Sigler was sentenced to death for capital murder- a cold blooded crime he freely admitted to committing. Now three decades later, having spent more than half his life behind bars, Sigler is not only off death row, but about to be released back into a word he hardly recognises. Extraordinary access reveals a truly incredible story as we follow Sigler from inside prison and on his first steps to freedom as he's released into the custody of Carole, the 70-year-old prison pen pal he barely knows. As Sigler begins to adjust on the outside, he addresses the life he took as well as the one he lost and also divulges that his real motive for committing this brutal crime is shockingly different to what the world has always believed it to be.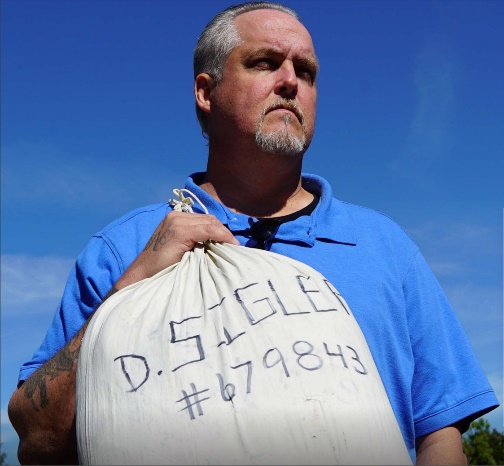 Advertisement
RELATED