Live at the Local: Naas –Film Featuring Sive, Emma Langford and FeliSpeaks To Premiere on Hot Press YouTube
We spoke to Richard Lennon (director) and Tony Sourke (producer) ahead of premiere of the Live at the Local: Naas concert film on the Hot Press Youtube channel on June 30. We'll tell you this for nothing: it's a real gem...
Live at the Local: Naas is a brand new film, set for a premiere on the Hot Press YouTube channel, which brings together three unique and exciting artists – singer-songwriters Sive and Emma Langford, and poet and spoken word performer FeliSpeaks.
The film was shot before, during, and after two Live at the Local gigs, both of which took place in The Random Inn, Lawlor's Hotel, Naas on 13 June.
The finished film will focus not just on the performances but, also, on capturing the magical feeling of attending a live session in an Irish venue. Directed by Richard Lennon, Live at the Local, Naas is set to premiere on the Hot Press YouTube channel at 7 pm on Thursday, June 30.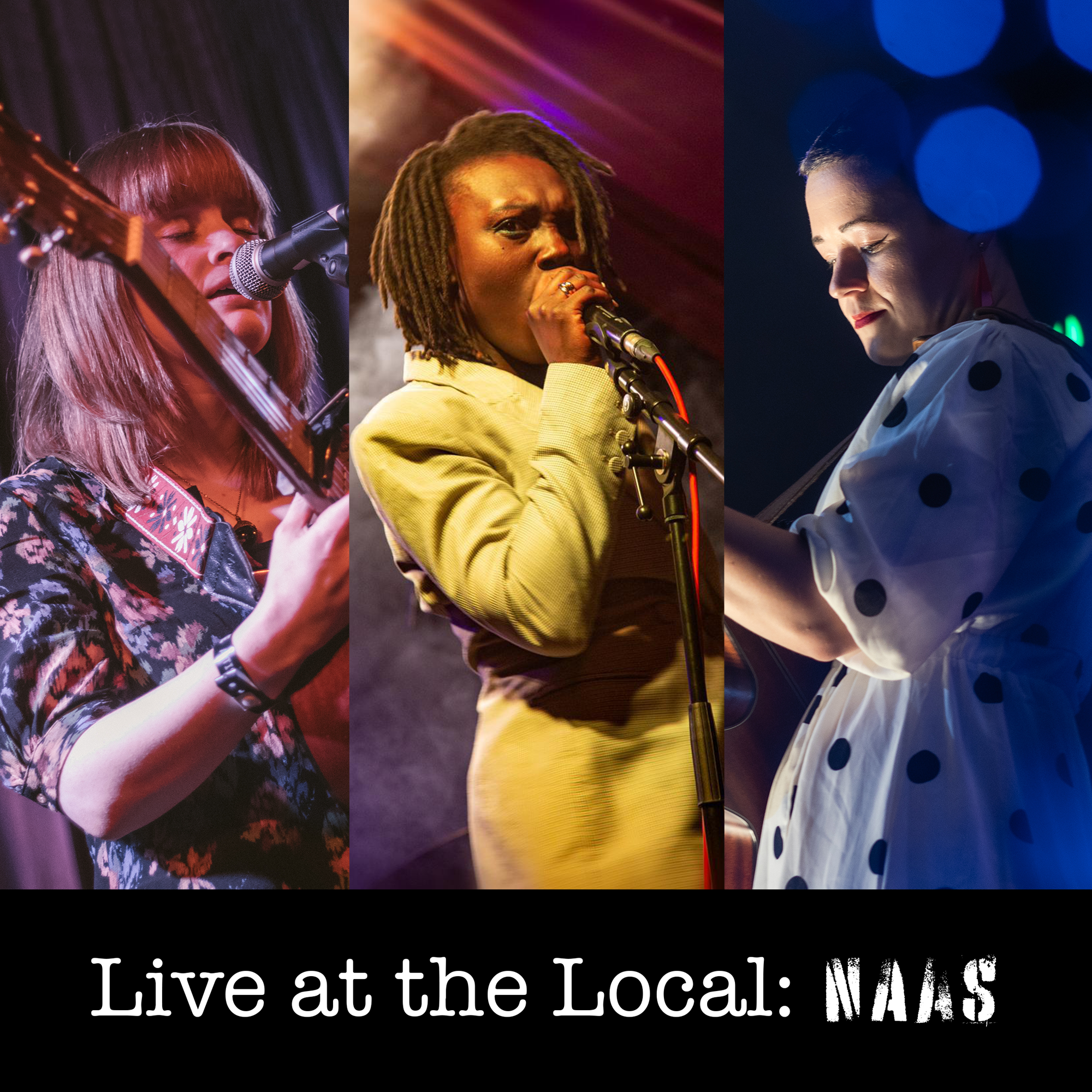 So who is behind the Live at the Local initiative? Let's begin with CS Promotions, a company set up by Tony Sourke, who has worked with a variety of big names in the industry including Mary Coughlan, Mick Flannery, John Spillane, and Paddy Casey. Tony had previously worked in a small Arts Centre in Kildare.
Advertisement
"We were putting small projects together," Tony recalls. "There were artists who were getting bigger but the room wasn't. I needed to move out into bigger venues. So, I was totally confident when I decided to go out on my own, about five or six years ago."
Richard Lennon came at things from a completely different angle. He began his career as an actor back in the '80s, in the US – but he was always fascinated by music.
"My earliest memories are being on sets for TV and film," Richard explains. "It's just always been there. And then, in my teenage years, I also got into music. They were competing passions for me in high school. I was learning filmmaking in school, as well as music, and I ended up going to music school first. So I went up to Berklee College of Music in Boston."
Richard came to Ireland – and ended up staying. In 2018, he and his wife, Roseanne Lynch, set up Darn Skippy Productions with the aim of "telling stories through film, theatre, and music."
Combining their resources and talents, Richard and Tony have created what Tony describes as "A fly on the wall experience during a session in your local pub."
"I didn't want it just to be a video of a concert," Richard adds. "I wanted to show the rehearsal period, the setup, and the amazing personalities of everybody involved and how we all got along."
With so much talent active in Ireland right now, it was difficult to narrow it down to just three musicians.
Advertisement
"I've worked with Sive numerous times," Tony explains. "I worked with Emma as well, and I'm just really aware of her profile. The two of them have the same sort of airplay on certain programmes. And then we were looking for some creative diversity. Richard suggested Felicia and she is just fantastic. That was the missing piece. Once that was decided, we were on our way."
So, why Naas? Well, for a start, Kildare acts sometimes seem to be overshadowed by Dublin-based artists. Essentially, Richard and Tony wanted to pay tribute to the wonderful area that is Kildare – and give its artists valuable exposure.
Having arrived in Ireland as a full-blown, died-in-the-wool New Yorker, Richard was searching for a placer to call home – and eventually found it in Kildare. He was immediately taken by the warmth of the local community.
"It is really funny," he smiled. "I'm only a Kildare person for the past three years.
"We just happened to stumble into Naas," he says of himself and his partner Roseanne. "For us, it was a breath of fresh air. We started finding out what amazing talent there is here, what great venues there are – and that there's a great little system for the arts. They've been providing such brilliant support for local arts over the past couple of years in particular. We actually got a few grants from them for other projects as well. And to just see this lovely community's help – it's wonderful to now consider this place my home.
"Sadly, it does sometimes get overshadowed by Dublin," Richard adds. "There are amazing acts, artists, creators, and filmmakers outside of Dublin, so it's great to have this project chime in on that fact."
And so say all of us...
Advertisement
Watch Live at the Local: Naas on the Hot Press YouTube Channel – going live at 7pm on Thursday, June 30.