In The New Issue: Celebrating Derry Girls and Taylor Hawkins with a flip-cover special
The new issue of Hot Press is available to order now, featuring: Derry Girls creator Lisa McGee, our Taylor Hawkins tribute, our Summer Festival Special, Graham Norton, Kurt Vile, Róisín O, Griff, Harlan Coben, Ivana Bacik, the Bridgerton cast, Simon Amstell, Sive, Rowan, Saibh Skelly, Levi Evans and more...
In the new flip-cover special issue of Hot Press, we're celebrating two major forces in pop culture: the return of the global phenomenon that is Derry Girls, and the remarkable legacy of Foo Fighters' late Taylor Hawkins. Plus, a bumper Summer Festival Special, bringing you all the latest news about the best festivals taking place across Ireland...
First up, it's "90% chaos, 10% personal development" as Erin, Orla, Michelle, Clare and James return in the third and final series of Derry Girls. Stuart Clark gets all the latest Our Lady Immaculate College gossip, and hangs out with show creator Lisa McGee in her hometown....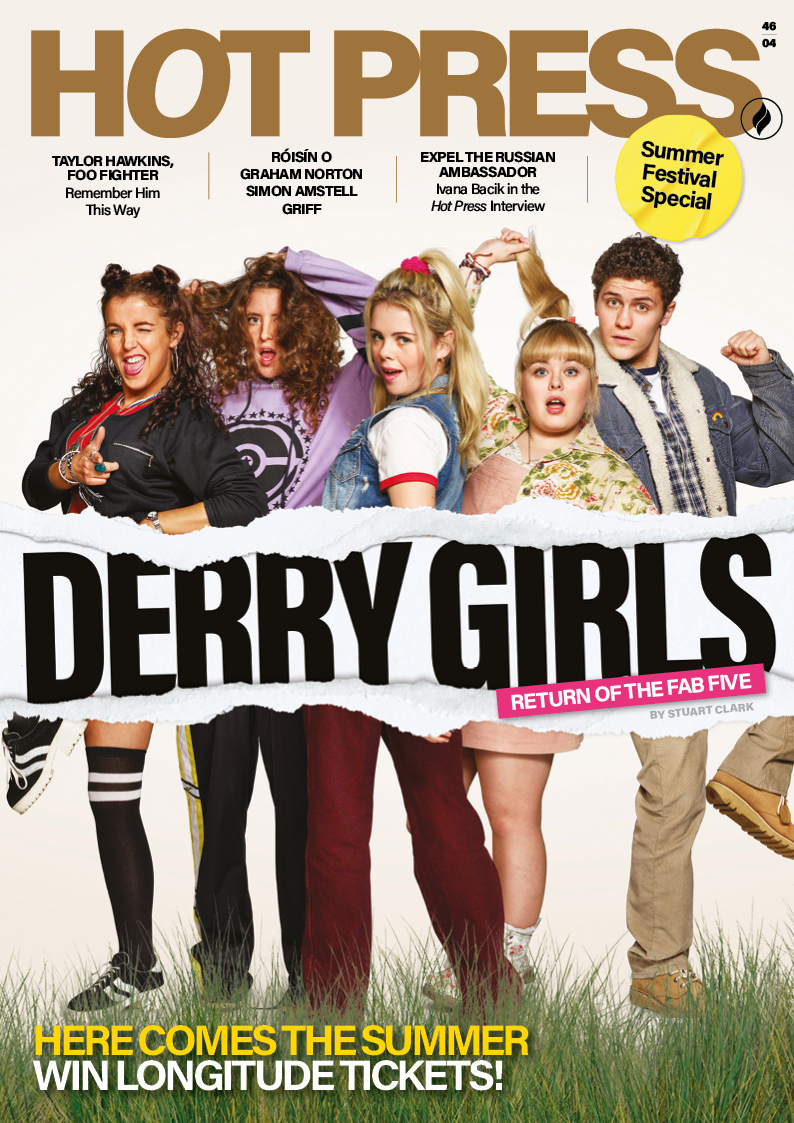 Meanwhile, a selection of musicians – including Ash's Rick Murray, Graham Hopkins, Dave Hingerty and The Scratch's Dan Lang – share their memories of Taylor Hawkins, and reflect on the beloved drummer's indelible impact, as part of our special tribute...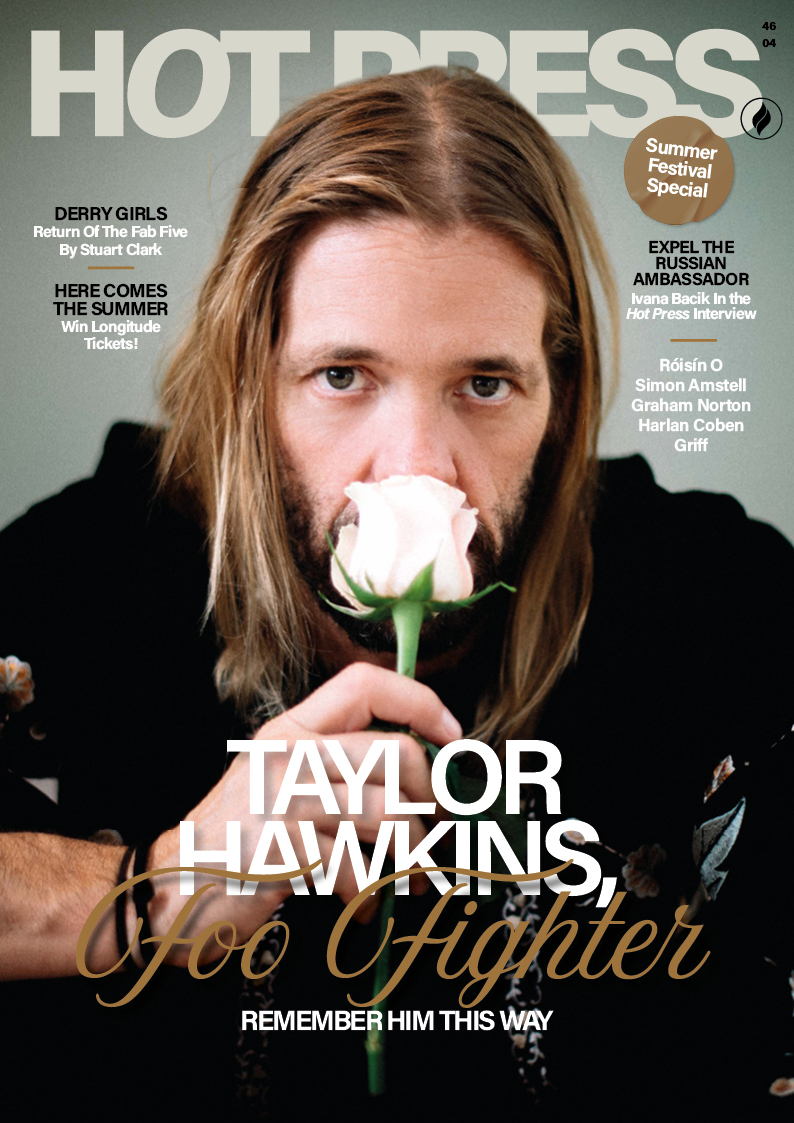 Advertisement
After two barren years, gigs are finally back in earnest – and there's some truly mouthwatering fare in prospect throughout a jam-packed festival season. Fasten your seatbelts as we guide you through all the action on offer across the country in our Summer Festival Feature…
The new TV adaptation of Graham Norton's novel Holding is a rip-roaring whodunnit set in West Cork. Kate Brayden talks to the celebrated author about the series' creation, as well as meeting the showrunners and star-laden cast.
Having just taken the hot-seat as Labour Party leader, Ivana Bacik talks about the key issues of the day, including the upcoming review of abortion legislation, the housing crisis, the Russian invasion of Ukraine, condemnation of Saudi Arabia – and the question of coalition with Sinn Féin…
Ahead of his upcoming Spirit Hole shows at Vicar Street and Ulster Hall, stand-up Simon Amstell discusses self-awareness, the climate crisis, and how magic mushrooms and ayahuasca transformed his life.
Having stopped off in Dublin as part of her first major headline tour, English pop sensation Griff sits down with Lucy O'Toole to discuss navigating the post-lockdown world, and finding a kindred spirit in Sigrid – her collaborator on latest single 'Head On Fire'.
With the new season of Bridgerton having just dropped on Netflix, the cast and showrunner tell us how they sought to make the second series even more wildly entertaining.
Folk-pop star Roisin O talks to Kate Brayen about her stunning new album Courageous, being part of a celebrated musical clan, supporting Lionel Richie, and singing at JJ Abrams' Oscar party.
Advertisement
Elsewhere in this gripping issue, you'll find interviews with Kurt Vile, Rowan, Harlan Coben, Sive, Saibh Skelly, Levi Evans, and more. Plus, in Frontlines, we meet three Ukrainian refugees who landed in Ireland within the past few weeks, each with their own story to tell.
You can also expect a Staycation Special, as well as plenty of reviews, previews and news…
And that's just for starters! So don't miss out. Pick up a copy of the new issue of Hot Press in shops on Friday, or order online below: