Coming to cinemas April 14th, the Irish noir film Barber directed by Fintan Connolly features Game of Thrones actor Aidan Gillen as the Private Investigator Val Barber.
Flick and Trouble With Sex Irish film director Fintan Connolly returns with the 90-minute, crime-noir Barber.
Written and produced by Fiona Bergin and co-written by the Dublin-based Connolly, Barber follows private investigator Val Barber as he searches for the granddaughter of a wealthy widow. Only, he slowly finds there's more to the girl, Sara's, disappearance than first thought, the investigation taking dangerous turns riddled with dark secrets and the shady morals of powerful men.
Presented by Eclipse Pictures, set to come to Irish cinemas on April 14th after a world premiere screening at 2023 Dublin International Film Festival.
Game of Thrones and Peaky Blinders award winning actor Aidan Gillen will star in the film.
"The excitement of shooting Barber on and off the streets of Dublin after being locked down for months was immense. Great to get back to doing what you do (safely of course) with other actors and filmmakers who are of a similar mind was a total buzz," Gillen says.
Advertisement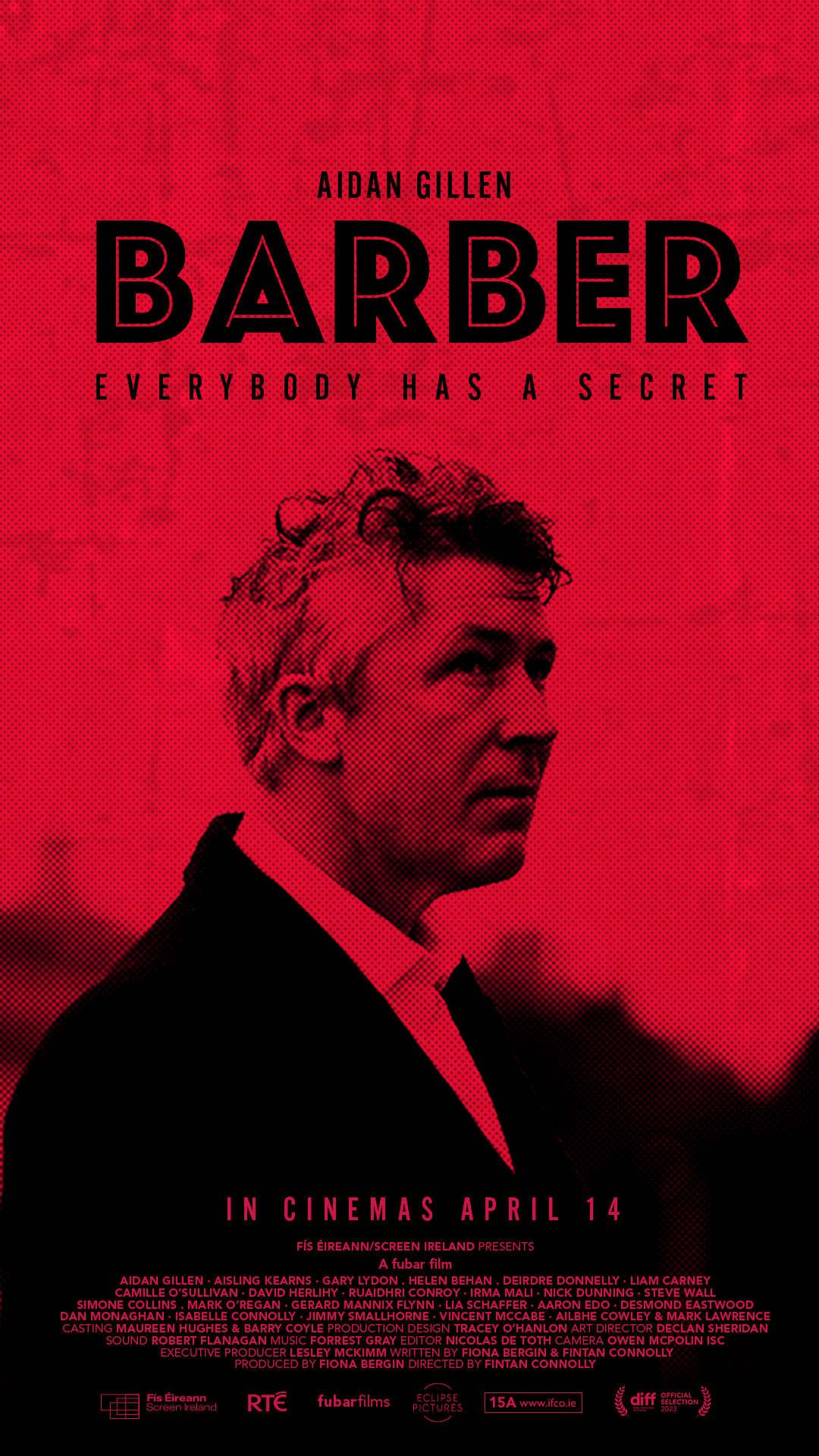 "Also capturing the feeling and look and particular energy there is on the streets right now was an opportunity I'm glad we took.  I'm not sure how many modern Dublin noirs there are, but it was unvisited territory for me at least."
Working on the film are The Banshees of Inisherin star Gary Lydon, Helen Behan of Wildfire and The Virtues, and debuting star Aisling Kearns.
Also featured in Barber are Deridre Donnelley (Vikings: Valhalla, Harry Wild, Rialto), Liam Carney (Calm with Horses), Camille O'Sullivan, Irma Mali, Nick Dunning, and Steve Wall.
Behind the scenes, Maureen Hughes was Barber's casting director, Owen McPolin was the director of photography, and Robert Flanagan was the film's sound mixer. tracey O'Hanlon served as the production designer, Nicolas De Toth as the editor, and Forrest Gray as the composer.
An Irish film, Connolly says that "It's good to be picked up by Eclipse Pictures and have the film screened around the country."
Speaking on the film further, Connolly expressed excitement working with Gillen again - Barber is his second time working with the Game of Thrones actor and his fourth time working with the writer Fiona Bergin.
Advertisement
"We don't get to do it half enough. Cinemagoers will see a different side to Aidan as Val Barber and shooting in Dublin is always cool. It's a great location.  We shot everything within a 3-mile radius of O'Connell Bridge and now the goal is to get people into the cinema and multiplexes to see it on the big screen."
Watch the trailer for Barber here:
RELATED