Funding from Creative Europe – the EU programme supporting the cultural and creative sectors – benefits a wide range of Irish projects. We take a look at some of the important work being carried out through the programme…
Creative Europe's remarkably wide-ranging 2021-2027 programme may have only kicked off last year, but it's already having a major impact on creatives and organisations across the country. Under the ambitious EU scheme, over €4.6 million has been awarded to Irish MEDIA, CULTURE and CROSS-SECTOR projects that applied for funding in 2021 – giving a crucial boost to Ireland's creative and cultural sectors, and highlighting the phenomenal diversity and quality of projects being developed on these shores.
Creative Europe is divided into three strands: CULTURE, covering cultural and creative sectors with the exception of audiovisual and film; MEDIA, covering audiovisual and film; and CROSS-SECTORAL, facilitating collaboration between creative sectors.
MEDIA
In the first year of the Creative Europe programme, €2.5 million has been awarded to Irish companies under the MEDIA strand – "a fantastic kickstart to what we expect to be a very successful programme for Irish companies," according to Orla Clancy of the Creative Europe Desk Ireland's MEDIA Office.
Cork International Film Festival received funding for both 2021 and 2022 under Creative Europe's Support to European Festivals. Festival Director Fiona Clark says the funding has allowed the festival "to expand and develop, creating greater opportunities for European filmmakers and Irish audiences to connect and engage."
Meanwhile, Savage Productions is one of several Irish companies that's been awarded funding in 2022 as part of the programme's European Co-development award, for their upcoming drama, The Convert, made with their Belgian partner, Wrong Men. The funding was "a game-changer", according to Savage Productions' Conor Barry.
Young Plato, a documentary set in post-conflict Belfast's Ardoyne, is one example of an Irish project that's made an international splash after receiving MEDIA Slate Funding – picking up awards at Thessaloniki Documentary Festival, Dublin International Film Festival, and the 18th Irish Film & Television Academy Awards, as well as nominations for the prestigious IDA Documentary Awards and the BIFA Best Documentary Award.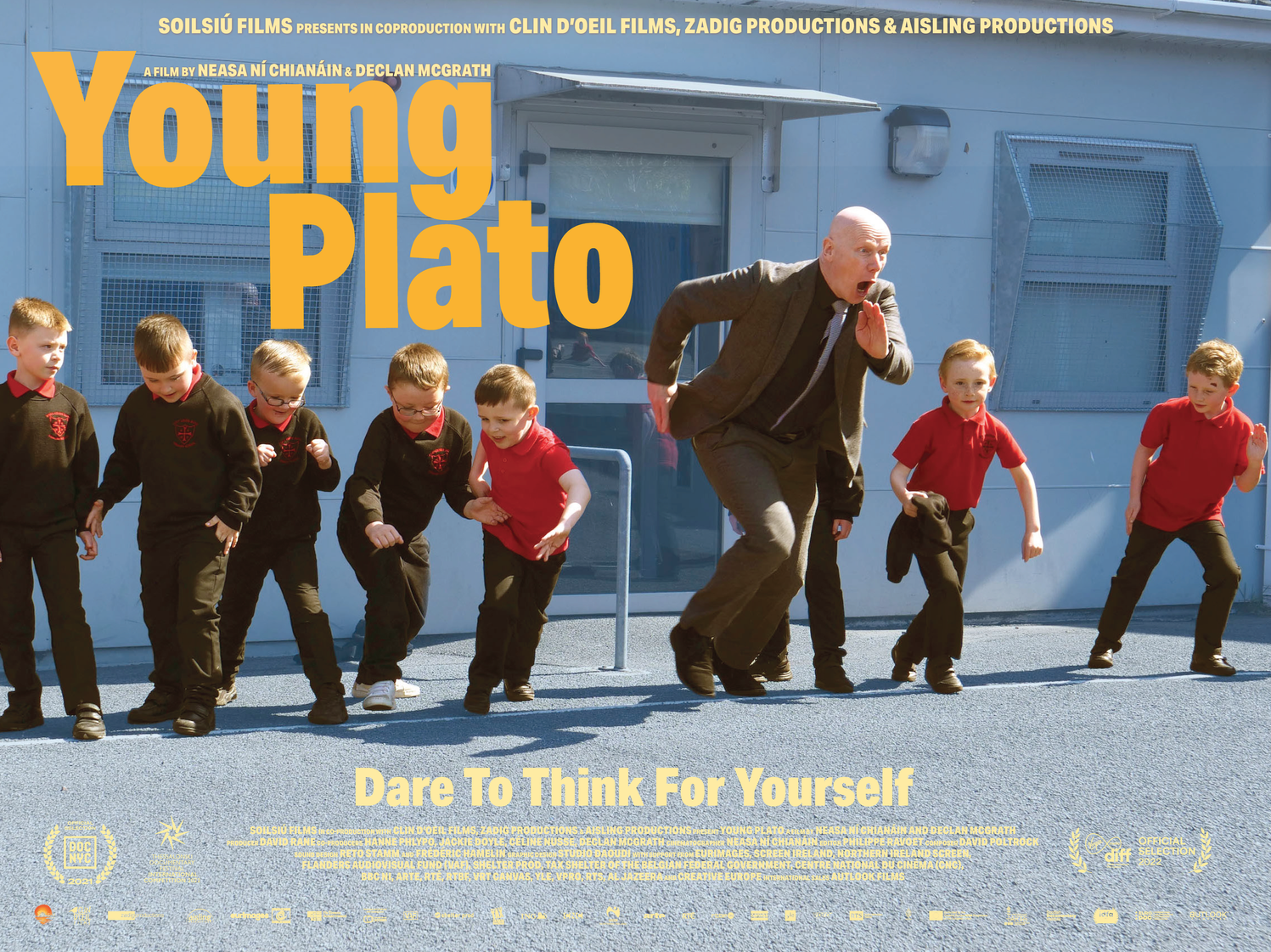 CULTURE
The results are similarly impressive in Creative Europe's CULTURE strand – with nine projects, featuring ten Irish-based organisations, successfully receiving funding for European Cooperation Projects in 2022.
One organisation that benefited was Music For Galway, whose Songs Of Travel project received €1 million in funding. For the project, Music For Galway's Cellissimo festival teamed up with three other European festivals, as well as Austrian game development studio, Causa Creations. Songs Of Travel will use music to raise awareness about climate change and migration, and will develop a sustainable model of operation for specialised classical music festivals.
In other big CULTURE news, the first Culture Moves Europe call for the mobility of artists was launched back in October – with calls set to operate monthly until May 2023. The programme is being implemented by the Goethe-Institute, with a €21 million budget over the next three years, which will fund up to 7,000 artists, creators and cultural professionals to go abroad for their work. The scheme offers additional costs around access and disability, as well as family costs, and supports climate sustainability.
See creativeeuropeireland.eu for further information about funding and more.
Or contact:
Creative Europe Desk Ireland – CULTURE Office
Katie Lowry / Aoife Tunney
E: [email protected]
T: +353 1 6180200
The Arts Council, 70 Merrion Square, Dublin 2
Creative Europe Desk Ireland – MEDIA Office Dublin
Orla Clancy
E: [email protected]
T: +353 1 6791856
14-16 Lord Edward Street, Dublin 2
Creative Europe Desk Ireland – MEDIA Office Galway
Eibhlín Ní Mhunghaile
E: [email protected]
T: +353 91 353491.
An Chuasnóg, An Spidéal, Co. na Gaillimhe.
RELATED