Aidan Gillen: "We wanted Barber to capture the essence of modern Dublin and make it look beautiful"
As he makes his return to the big screen in private eye drama Barber, Aidan Gillen talks Dublin, James Joyce, culture wars, snow plough accidents and the tragic death of his co-star in The Wire, Lance Reddick.
I'm not being rude about its stellar cast (more of whom anon) when I say that the undisputed star of writer and director Fintan Connolly's new Irish gumshoe movie, Barber, is Dublin.
"I agree with you," nods one of the city's co-stars, Aidan Gillen, who continues: "Fintan wanted to make a film that captures the essence of modern Dublin and makes it look beautiful. The story about a teenage girl being kidnapped and her wealthy grandmother hiring a down-on-his-luck private detective to get her back is almost a secondary part of that process."
Aidan plays Val Barber, a former Guard who was hounded out of the force after having an affair with a fellow officer, Eddie Quinn, who's played by Steve Wall of The Stunning fame.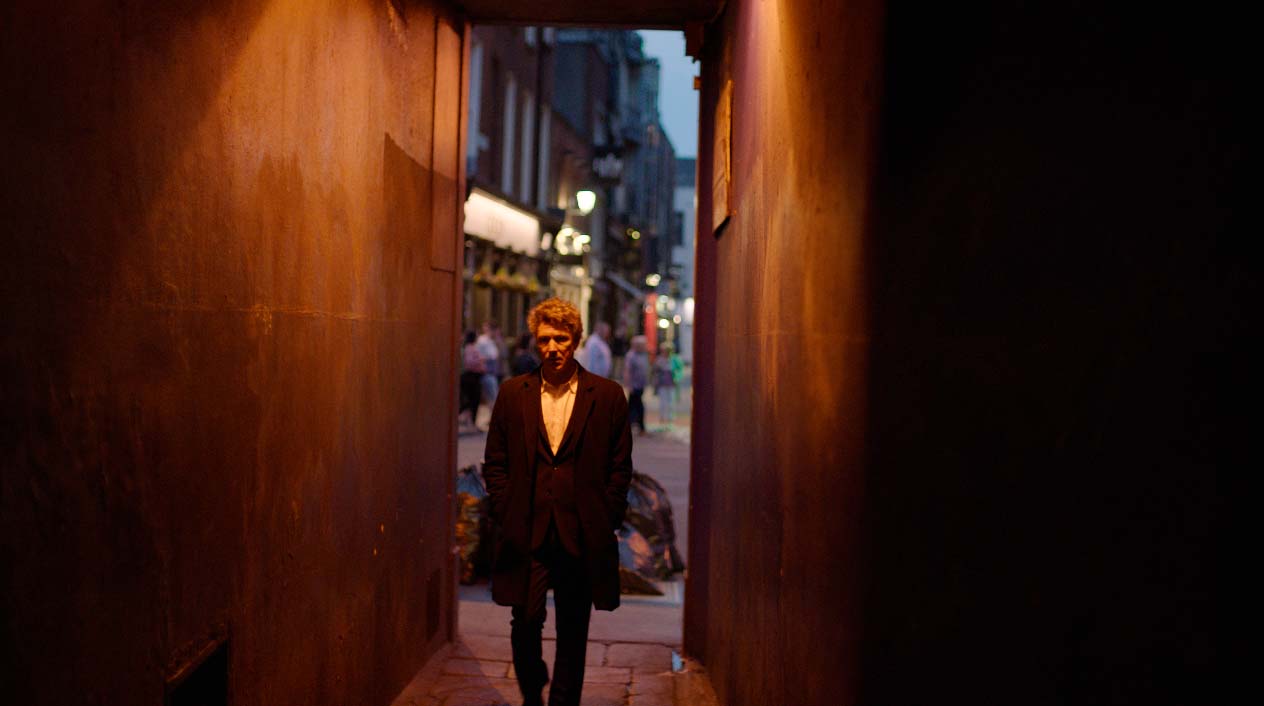 "When I met Steve for the first time in 1990 in Galway, he said to me he was an actor who happened to be in a band rather than the other way around," Aidan resumes. "His focus now has shifted back to acting and he's been getting bigger and bigger roles – Steve's remarkable as Chet Baker in My Foolish Heart and I also really enjoyed him in the western series he did, The English."
Advertisement
Aidan is also generous in his praise for Aisling Kearns, the ex-Fair City actress who plays his screen daughter Kate, and Liam Clancy, whose rogue cop steals all the scenes he's in.
"It's a really good mix of young actors and battle-hardened veterans," he notes. "A lot of the film's energy comes from us all buzzing to be back working again after lockdown. There was a tangible sense of freedom not being stuck in the house all the time.
"Because the budget was so tight, all the outdoor scenes were filmed on the street and that also gives it a gritty, urban feel."
One of Aidan's three love interests – busy boy! – in Barber is his real life partner Camille O'Sullivan.
"Yes, we don't see enough of each other at home," he deadpans. "I dipped a toe into her world when we sang 'In Dreams' together for Rock Against Homelessness and now she's dipped a toe into mine. It was fun!"
Advertisement
Older readers will remember that Aidan previously played one of the three main gay characters in Russell T. Davies' seminal 1999 drama Queer As Folk. When making the more recent It's A Sin, the director insisted that all the gay roles should this time go to gay actors.
It's part of an on-going industry debate that was re-ignited this month by Guy Pearce describing as "dangerous" the notion that only trans actors can play trans characters. He's since apologised for "crassly focusing" on an "already harassed minority" whilst adding that, "The point I wanted to raise was one about defending the definition of acting and nothing more."
What are Aidan's thoughts on the matter?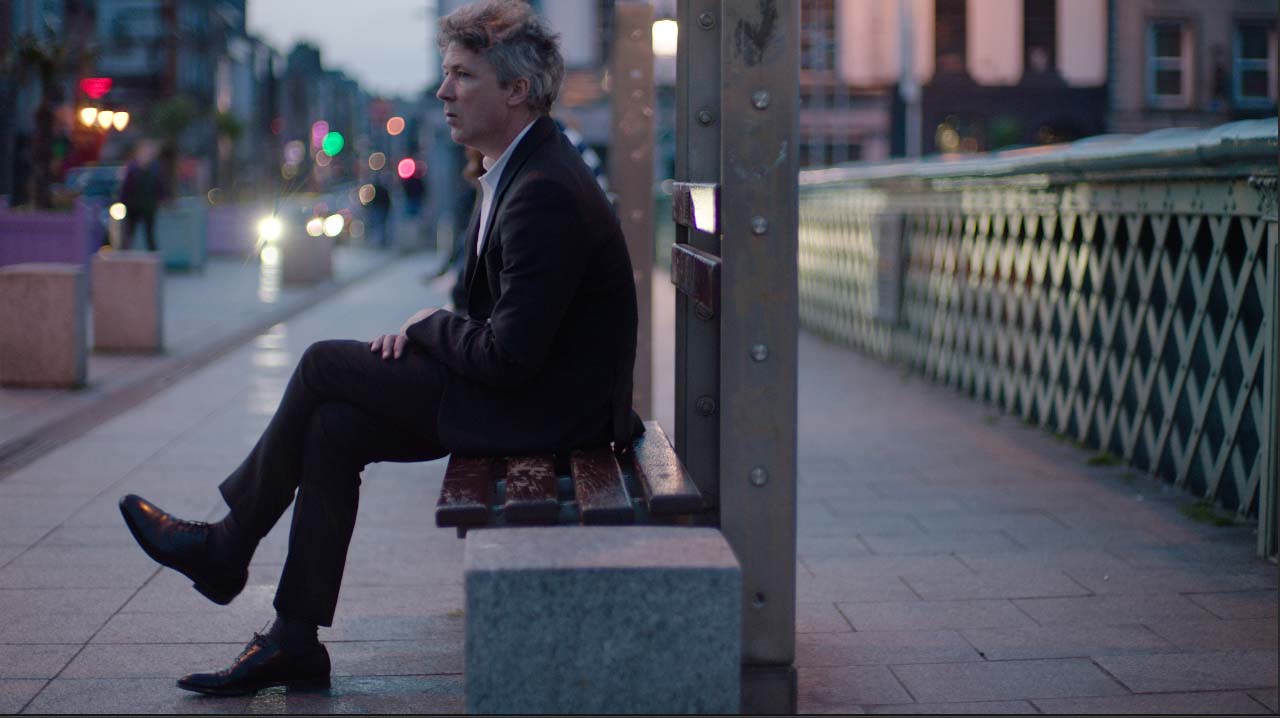 "I know the Guy Pearce thing you're talking about," he nods. "Russell obviously came out with those comments about straight people playing non-straight people etc. etc. It just depends – if there are people from a certain bracket of society who never get to play themselves then that is an issue. Then you had the debate about whether Hellen Mirren, a non-Jewish person, should have played the former Israeli prime minister, Golda Meir. If you got into all of that, actors would be quite limited in what they can do – and you shouldn't be limited by your religious background or your ethnicity or your sexual preference."
Having previously played – or perhaps a better word is inhabited – such iconic Irish characters as Charles Haughey and Dave Allen, Aidan will shortly be appearing as James Joyce in Dance First, the Samuel Beckett biopic directed by the Oscar-winning James Marsh.
"That was done a number of months ago," he reveals. "Playing Nora Barnacle to my Joyce was Bronagh Gallagher, who's such a joy to work with. My role is more of a cameo – I did about a week on it – with Fionn O'Shea as the younger Samuel and Gabriel Byrne as the older Beckett. James Marsh is a great director so, yeah, we'll see!"
Advertisement
While Dance First is due to hit screens this year, you'll likely have to wait until 2024 to feast on the third season of Mayor Of Kingstown, the American prison system drama which features Aidan as a Russian mobster lifer.
"I was supposed to be going back to America at the end of this month to shoot it, but the lead, Jeremy Renner, had a serious snow plough accident on the first day of the year, which has pushed everything back. He broke thirty bones and very nearly died, but he's doing okay now and just made his first public appearance since getting out of hospital."
As soon as our chat's over, Aidan is hotfooting it into the city-centre to watch John Wick: Chapter 4, which is the last thing his old buddy from The Wire, Lance Reddick, shot before unexpectedly dying last month aged just sixty.
"Yeah, that was a massive shock," he sighs. "I got an email from Neal Huff, who played Steintorf in The Wire, telling me the news. Michael K. Williams, AKA Omar Little and Reg E. Cathey, who played Norman Wilson, also died not long ago so there's three less of us now.
"There's one particular season three scene with Lance that I remember vividly. We were sat down in the Charles Cinema in Baltimore and Agnieszka Holland, who was directing, kept pushing us closer and closer together until our faces were about an inch apart. Lance was worried that it'd look like we were about to lick each other, but Agnieszka knew what was she was doing and the end result was amazing.
"I would've had more direct contact with him on Quantum Break, the video game we did which took a couple of years to piece together," Aidan concludes. "Lance was a brilliant actor whose work will live on, and a really nice guy as well."
Advertisement
• Barber goes on general release in Ireland on April 14
The new issue of Hot Press is out now.
RELATED