Finally, the wait is over – cinemas are back open! Action-packed thrillers, powerful dramas and nerve-jangling horrors are all on the slate, as Roe McDermott previews the avalanche of new movies hitting theatres this summer.
NOMADLAND
The winner of six Academy Awards including Best Picture, Best Director and Best Actress, the beautiful and meditative drama Nomadland sees Francis McDormand play Fern, a widow who loses her job when her small Nevada's town main plant and source of employment shuts down. Left without family or income, she decides to sell her belongings and live in a car, travelling across the United States looking for seasonal work, and making connections along the way.
The film is a wrenching look at this subculture of itinerant Americans, mostly middle-aged and older, recovering from lost jobs, homes, pensions and partners, as they cross the country looking for jobs, meaning and connection.
Advertisement
SUPERNOVA
If you've already watched Nomadland and are looking for another powerful drama about love, loss and connection on the road, look no further than Harry Macqueen's Supernova. Stanley Tucci and Colin Firth play Tusker and Sam, an artistic couple who have been together for decades.
Tusker is a respected novelist and Sam a musician, but their careers have been put on hold as Tusker has been diagnosed with early-onset dementia. Together they head on a roadtrip in a camper van, both to visit Sam's sister and to make some beautiful memories, while Tusker can. Boasting memorable lead performances, Supernova is a stunning portrait of love.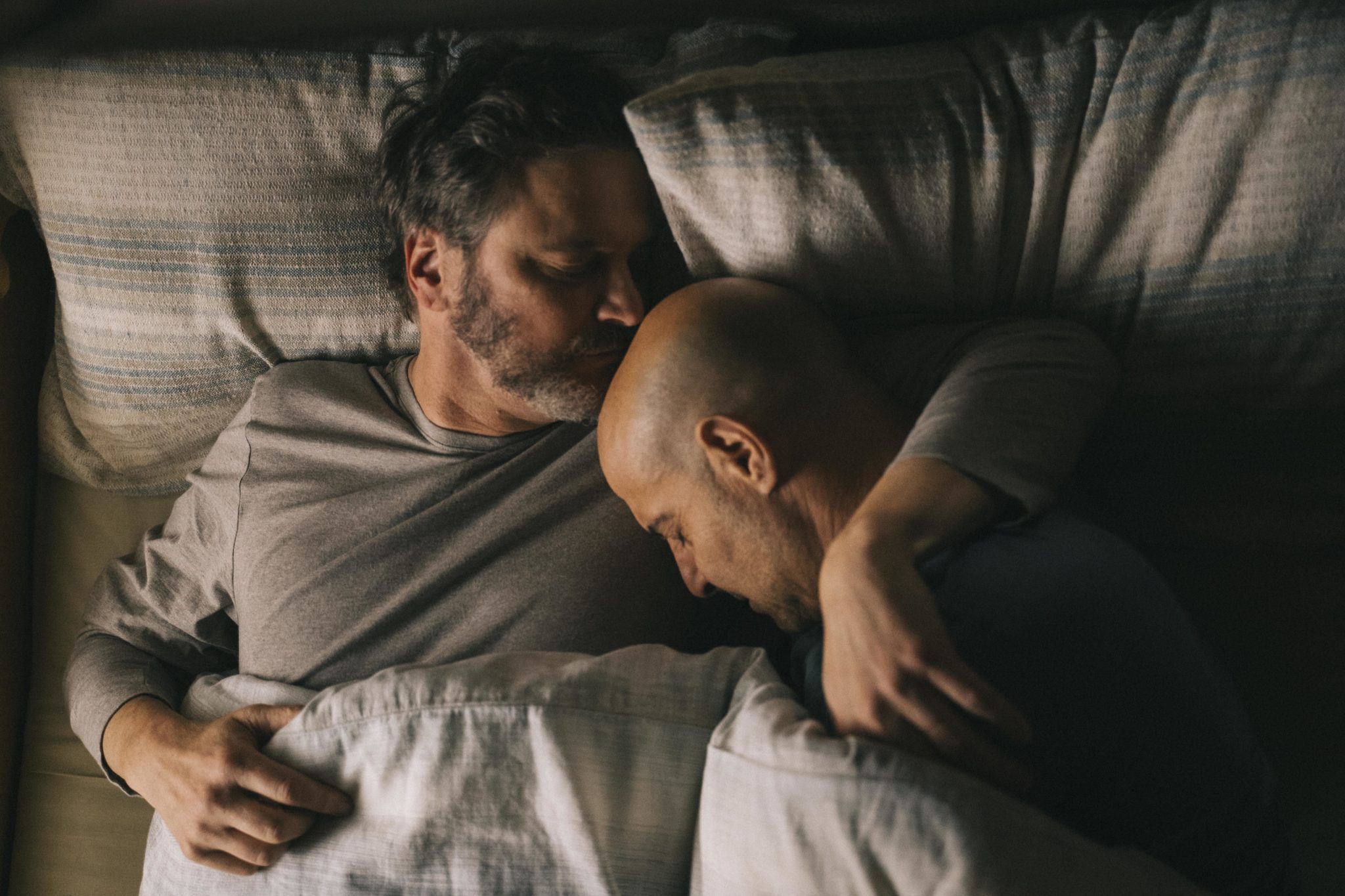 SOUND OF METAL
One of the most highly anticipated releases of the year, Sound Of Metal stars the ever-brilliant Riz Ahmed as Ruben, one-half of the thrash-punk band Blackgammon alongside his girlfriend Lou (Olivia Cooke.) He plays drums and she plays guitar; they live, travel, perform and dysfunction together. But when Ruben suddenly loses his hearing, it's the end of life as he knows it.
He ends up in a deaf community led by the empathetic but no-nonsense Joe (Paul Raci), with the directive to learn how to speak sign language, and accept that this is his new reality – a fact that does not go down easily. Exploring identity, masculinity, addiction and connection, Ahmed puts in a remarkable performance in a truly unique and powerful film.
Advertisement
WOLFWALKERS
The third animated feature from Ross Stewart and two-time Oscar nominee Tomm Moore is a stunning Irish folklore tale, steeped in superstition and magic. Wolfwalkers follows Robyn Goodfellow, a young apprentice hunter who befriends a free-spirited girl, Mebh, a member of a mysterious tribe rumoured to have the ability to transform into wolves by night.
As they search for Mebh's missing mother, Robyn uncovers a secret that draws her further into the enchanted world of the wolfwalkers, and risks turning into the very thing her father is tasked to destroy. As ever, Cartoon Saloon's animation is stunning, while the score from Kila and Bruno Coulais is energetic and inspiring.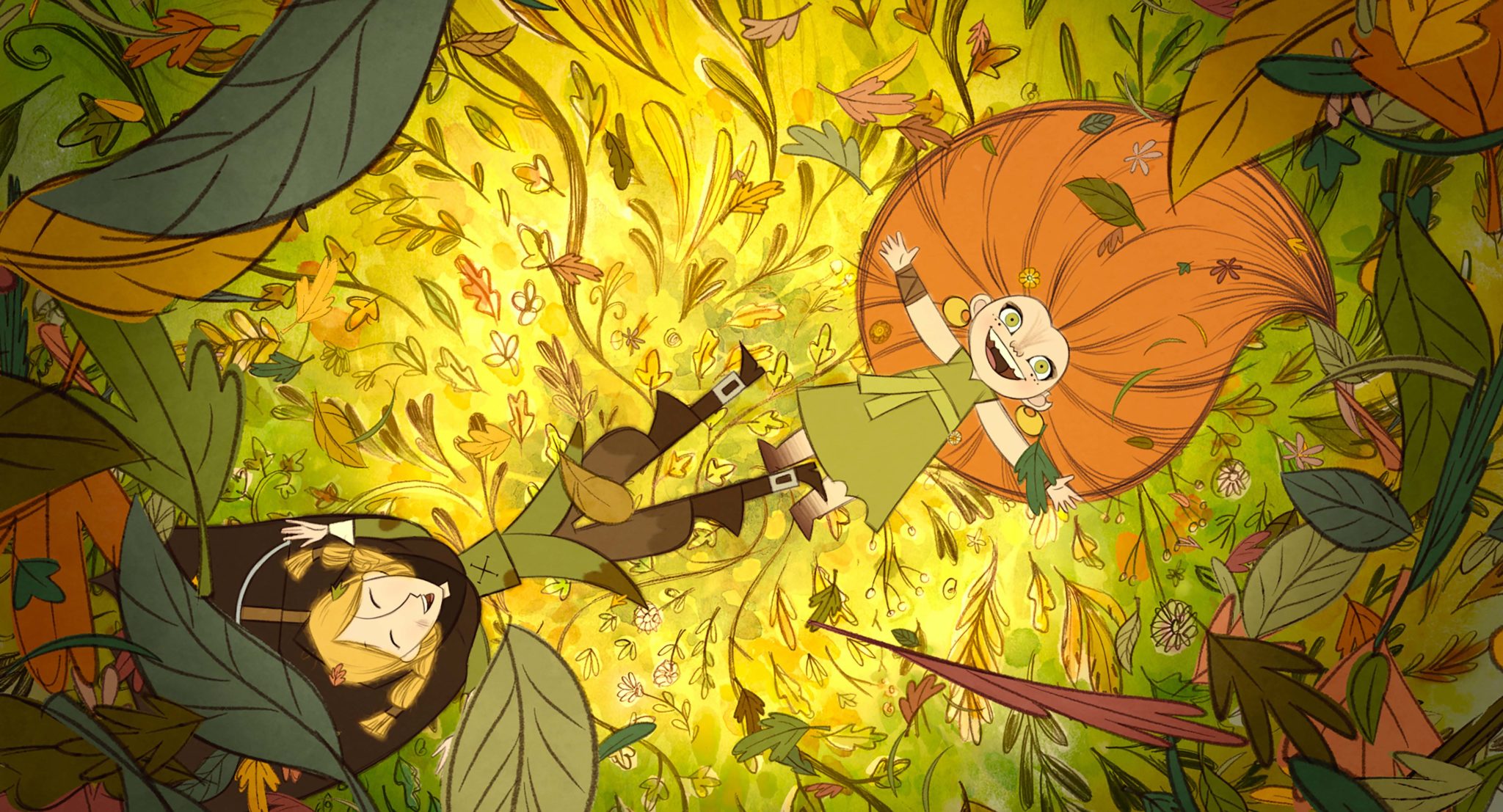 NOBODY
Advertisement
What happens if your family was in danger and you decided to do nothing to save them? Bob Odenkirk plays Hutch Mansell, a hangdog, mild-mannered family man who fails to defend himself or his family during an armed burglary. His failure to act earns him scathing judgement from friends and family. Feeling judged and emasculated, this event sparks something in Hutch: a desire to return to his old life.
And his old life is full of dark, violent secrets. It turns out this suburban Dad has some tricks up his sleeve, and he's ready to break them out once more. The action-packed film gets its grit, action and wry humour from writer Derek Kolstad, who wrote the John Wick trilogy. Who can't currently relate to the desire to break out of quiet, contained suburban life for something more adventurous? In the era of Covid, everybody emotionally needs a little Nobody.
FREAKY
Who doesn't love a good body-swap film? But be warned: this isn't some family-friendly Freaky Friday. Watch your favourite childhood plot take a dark turn in this comedy slasher, which sees teenager Millie (Kathryn Newton) and a serial killer known as the Blissfield Butcher (Vince Vaughan) swap bodies.
Vince Vaughan has to do high-school cheer routines to a group of teenagers that he's actually mild-mannered Millie, while Kathryn Newton gets to go full-on slasher as she becomes the vessel for the Blissfield Butcher, enjoying the inconspicuous cover that his new blonde schoolgirl form grants him.
Advertisement
As Millie tries to stop the Butcher murdering her friends and get her body back, the film will please fans of several genres as it blends light and dark comedy, as well as classic horror tropes.
PHIL LYNOTT: SONGS FOR WHILE I'M AWAY
Phil Lynott was expressive, artistic, and determined to have a life that extended beyond Dublin, which would allow him and his music to connect with anyone who also wanted more. And in the documentary Songs For While I'm Away, award-winning director Emer Reynolds tries to live up to his wishes.
The film features interviews with Lynott's friends, bandmates, and music experts – including our own Niall Stokes! – while also embracing artistic visuals, archive footage and an interrogation of Lynott's lyrics. Reynolds' empathetic approach to filmmaking means that Thin Lizzy's rise to fame and Lynott's personal struggles are handled sensitively, while impressionistic, neon cityscapes of Dublin capture the singer's hectic, gig-filled lifestyle.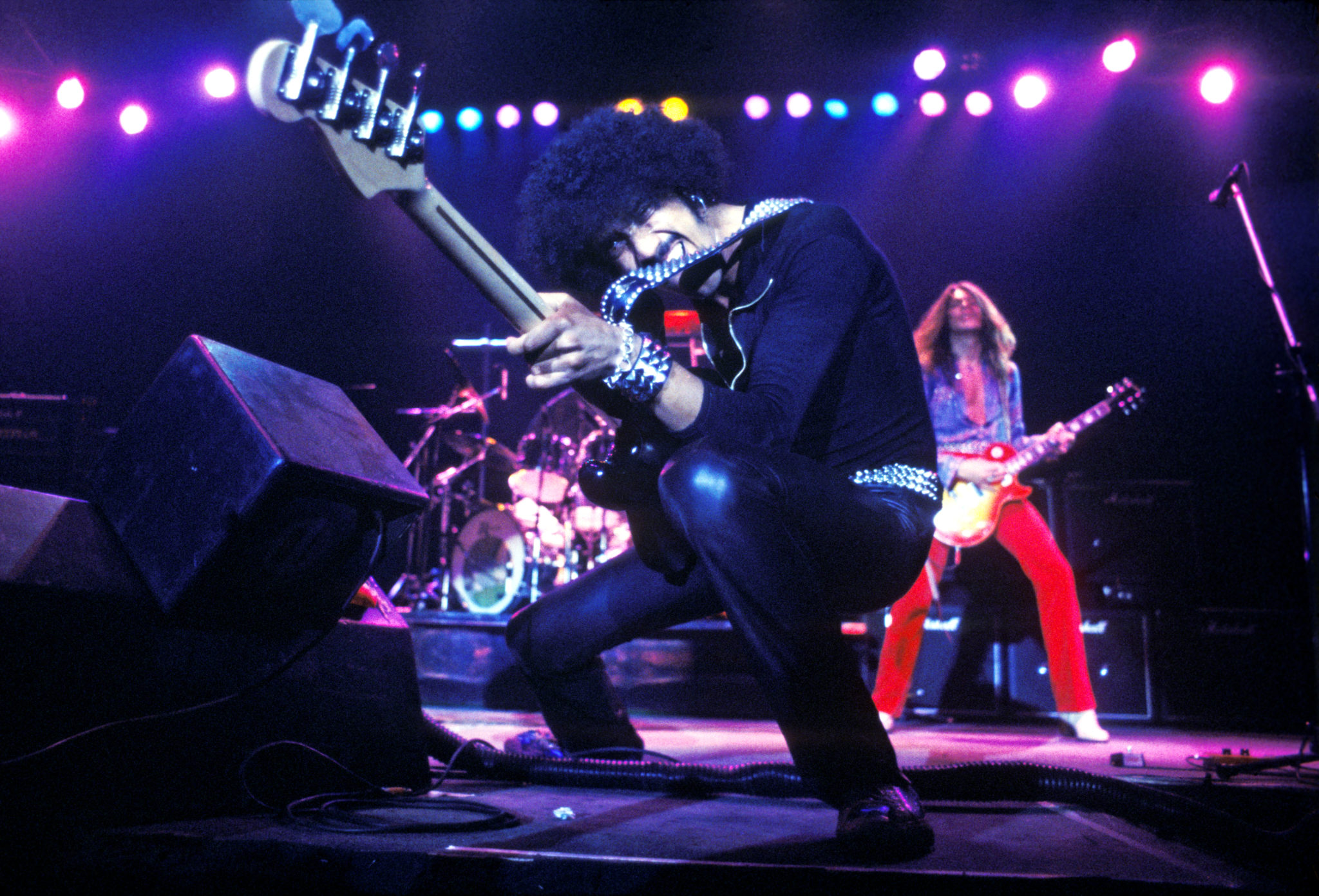 Advertisement
LAND
In case you want to explore isolation and remote working from a Covid-free perspective, Robin Wright makes her directorial debut with Land, in which she also stars. Newly widowed and raw with sorrow for reasons left unsaid, Edee abandons her old life and buys a cabin on the side of a mountain in Wyoming that has no running water, no electricity, and is surrounded by nothing but wilderness.
But while Edee can cut herself off from any contact with the outside world, she can't short-circuit her painful memories. As time passes during her retreat to a gruelling life of solitude, her emotional shell begins to fall away too. Beautiful cinematography and a striking performance from Wright make this a worthy exploration of grief, resilience and hope.
THOSE WHO WISH ME DEAD
Aidan Gillen, back on screen, looking menacing? Ah, nature is healing. Gillen appears in this drama-thriller with Angelina Jolie, who plays Hannah, a fire fighter perched in a watch tower high above the Montana wilderness. A wild blaze is approaching, consuming everything in its path.
Advertisement
When Hannah encounters Connor, a skittish boy who's bloodied, traumatised and on the run in the remote forest, she tries to help him. But she soon discovers that the fire isn't the only threat they face: two relentless killers (Gillen and Nicholas Hoult) are hunting Connor, and nothing, including the impending fire, will stop their pursuit. Directed by Taylor Sheridan (writer of Sicario and Hell Or High Water), this muscular thriller is one to keep your heart-rate up.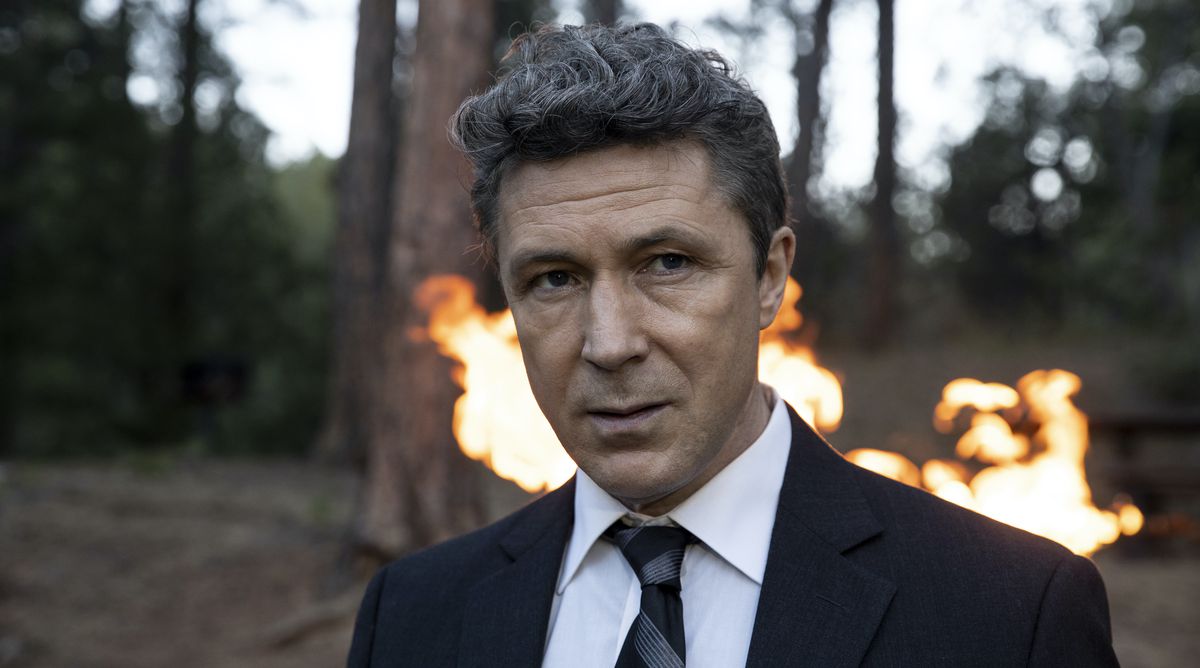 DREAM HORSE
So many of us right now just need an uplifting film that wears its great big heart embroidered on its simple corduroy sleeve. Enter Dream Horse, a re-telling of a real-life, too-good-to-be-true tale, which sees the always watchable Toni Collette playing Jan Vokes, a barmaid and co-op check-out worker, living out a mundane, empty-nester life in the minuscule mining village of Cefn Fforest in Wales.
But after overhearing local (Damian Lewis) regaling some buds at the pub with his thrilling former life in racehorse ownership, Jan becomes Jan With The Plan. With very little money and no experience, Jan convinces her neighbours to chip in their meagre earnings to help raise promising racehorse, Dream, and compete with the racing elites.
Their investment pays off as Dream rises through the ranks and becomes a beacon of hope for their struggling community. A warm, simple, feel-good pleasure.
Advertisement
Also don't miss: A Quiet Place II, Fast & Furious 9, Cruella, In The Heights, Sweat, First Cow, The Conjuring 3: The Devil Made Me Do It.