In a new memoir that at times has a flavour of old scores being settled, the drummer with Talking Heads and Tom Tom Club gives out yards about David Byrne, Brian Eno and Patti Smith among others – and also rhapsodises about his long-term love for his musical co-conspirator, Tina Weymouth.
"I have to be careful of what I say," Chris Frantz confides.
The former Talking Heads and Tom Tom Club man is on the promo trail for his new book Remain in Love. It is a startling tell-all memoir, which reveals much about the turbulent relationship between David Byrne and the rest of Talking Heads, as well as providing scintillating insights into one of the most unique outfits in popular music.
"David has some very devout fans that take offence to anything I say that is critical of him," says Chris Frantz. "But from the very beginning there was a sense that… well, there was always this little problem in that David didn't seem to understand where he stopped and other people began."
The difficulties focus, for a start at least, on the famously contentious issue: who really wrote the songs?
"If you were collaborating with David it could be going really well developing a song," Chris resumes. "Maybe he had the original idea – but it was a sketch of a song when he presented it to you and then a lot of work goes into it. But when it's done he thinks 'Oh what a great song I have written'.
Advertisement
"He doesn't really see that someone else is involved and that has been his way of operating for a long time. Or that was my experience. Although I notice he is very happy to share the credits with Eno or with other people he has worked with more recently.
"That may be for legal reasons," he laughs.
FOUR COOL CATS
Given the circles in which Chris Frantz moved over the years he has a huge number of entertaining stories to tell, as he describes lunches with Lou Reed, meetings with Andy Warhol, getting aerobics lessons from Grace Jones – plus encounters with Peter Blake, Bob Geldof, The Clash, James Brown and more.
The book also details his lengthy relationship with bass player Tina Weymouth, as well as other creative endeavours such as Tom Tom Club and the couple's production work on albums by such names as Happy Mondays and Ziggy Marley. But the most compelling parts of the memoir are Chris Frantz's merciless description of Byrne's behaviour towards his bandmates. Frantz pulls no punches, suggesting that scores are finally being settled. One has to wonder if Byrne has read the book?
"Well, early on, he told my manager he wasn't going to be reading the book because – and this is a very logical reason – if people ask him what he thought of the book he can just say he hasn't read it," laughs Frantz.
Advertisement
Brian Eno is also heavily criticised. The producer helmed three of Talking Heads most successful albums (More Songs About Buildings and Food, Fear of Music and Remain in Light). According to Frantz, Eno was challenging to work with and demanded more than a fair share of credit on the latter album.
"Difficulties only emerged on Remain in Light," explains Frantz. "We had flown the engineer to The Bahamas from London and after the third day he said, 'Sorry, I'm leaving'. We were like, 'Why!?'. He said, 'Because every time you play something that could be a hit, Brian Eno says it's no good'. Then towards the end of the recording, when people realised what an outstandingly, shockingly new record it was… then some people wanted to take credit for the whole thing at the expense of the rest of us."
It's an age-old argument: just how much credit is a producer entitled to? Might he or she be the one that draws the ultimate performances out of the band members.
"Brian Eno is a great producer," Frantz adds, "and we benefited from his sensibilities and aesthetic decisions. But he became quite famous for working with us as well. He got a lot of mileage out of his work with Talking Heads."
Frantz also recounts a conversation which he had with Paul McGuinness, then, manager of U2 – who may not thank him for the indiscretion. In what he remembers as an early 80s exchange, he says that Paul was bemoaning Eno's demanding nature and confiding that his latest mixes were unusable. Frantz says he asked what they would do. "What we always do," he reports Paul McGuinness saying. "Call Steve Lillywhite." However, the first time that U2 worked with Brian Eno was in 1984 – and whatever concerns might have existed, they turned to him, and his recording partner Daniel Lanois, again for The Joshua Tree.
Talking Heads and U2 shared many a stage over the years. Frantz points out the Dublin outfit were their support for an early UK jaunt.
"We thought they were very cool," remembers Frantz. "The only person I really got to know or who socialised with our band, was Adam the bass player, and Paul of course. The other guys were really nice as well though. Now they are the gold standard of rock bands, I guess. They have done extremely well and I am very happy for them."
Advertisement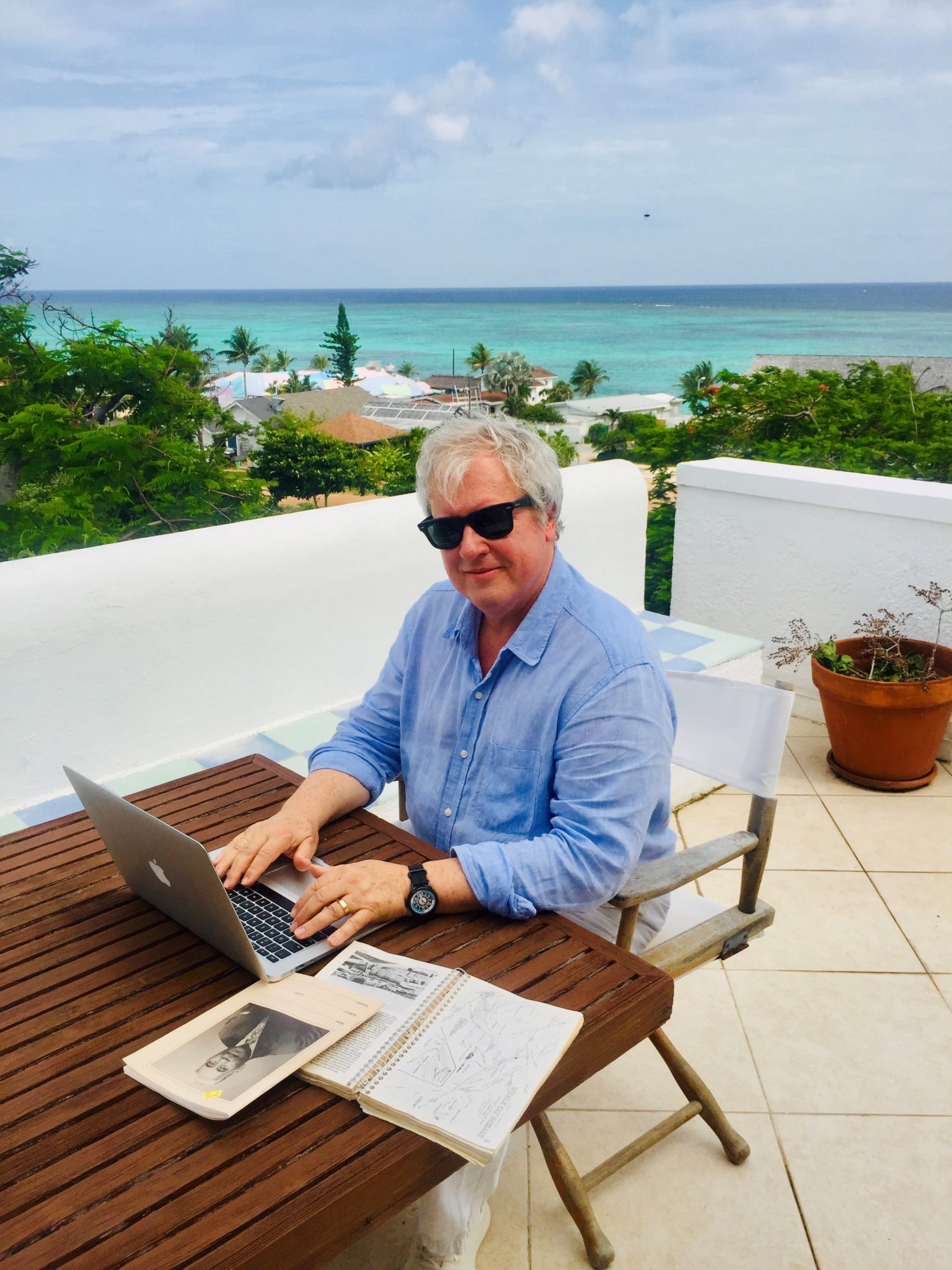 THAT'S HOW STRONG MY LOVE IS
Talking Heads stopped touring in 1984 and this stepping back from the live arena had a detrimental effect on their development as a band. Does Frantz ever wonder what would have happened if David Byrne had not made that decision? Might they still be an internationally successful group now?
"It's interesting that you say that because when we stopped touring, that's when both U2 and REM jumped into that spot and ran with it and did really well," he muses. "I'm not saying they wouldn't have done really well if Talking Heads had remained on the road, I think they would have. At the time we were both involved with the same record company and they were able to take the ball and run with it so to speak (laughs)!"
Despite the fact that the band stopped touring in the mid 80s, their live reputation endures via the seminal concert film Stop Making Sense. The final document directed by Jonathan Demme was hewn from four shows at the Pantages Theater, Hollywood, in December 1983. What did Frantz make of the film on first viewing?
"I remember I went to a screening and the people were really excited – in fact some were dancing! So I thought, hey, we're going to be alright with this! The thing about Stop Making Sense was everyone involved was operating at a very high level of expertise – not just the band, but the crew and the film crew and of course Jonathan Demme did a wonderful job."
Talking Heads famously cut their live teeth in legendary venue CBGBs. Those early years are recollected warmly by the drummer. That moment in music history is cited as a halcyon period for New York punk – was Frantz aware of being part of such an influential movement?
Advertisement
"I was convinced from the first night I saw The Ramones play that this was something significant," he affirms. "When I went to CBGBs, the first band I saw was The Ramones and they were like a little conceptual art project, something really interesting. Then the second time I went I saw Patti Smith – she was a really inspiring and exciting performer. And then I saw the Television and Blondie, so there was no doubt in my mind that there was something very special going on.
"Most of the rock bands in clubs in America in those days were either cover bands or tribute bands. You didn't hear bands playing original material or trying to be in anyway different. So CBGBs was clearly the incubator and later the springboard for all these wonderfully exciting new bands."
Frantz's colourful reminiscences evoke a vibrant scene which oozed camaraderie – with the exception, the way he tells it, of Patti Smith.
"I think she had her favourites at the time," he insists. "Her real favourite was Television. Also, she was not particularly nice to other women and she was not particularly nice to our band. It was weird because we were really excited by her and fond of her, but she did not return the love whatsoever.
"Her words to me when Lenny Kaye introduced me to her were 'Oh, you're that art school band, I wish my parents were rich enough to send me to art school'. The truth is you can get to art school on a scholarship if you're good – you don't have to be rich to go. I think our parents were what you'd probably call middle class. But I guess people think things that are not based in reality sometimes."
As well as the ups and downs of Talking Heads the book deals candidly with Frantz's enduring romance with bassist Tina Weymouth, who forms a major strand in the narrative.
"My relationship with Tina has lasted 50 years," he says. "We've been married for 43 years and fortunately our love for each other remains very strong today. So I thought that was kind of a unique thing in our business, in fact in any business!"
Advertisement
Frantz provides ample detail on their working relationship outside Talking Heads, most hilariously in a chapter dedicated to the production of Happy Mondays' 1992 album Yes Please! Blissfully unaware of the band's druggie – and sometimes downright destructive – reputation, Frantz and Weynouth agreed to work on the record in The Bahamas. Chaos ensued.
"The biggest lesson I learnt was to really do your homework and check someone out before you work with them!" laughs Frantz. "We had no idea what their reputation was, we just knew they were a band from Manchester who had had some hit records and they were signed to Factory. We liked Factory Records and Tony Wilson, so we thought, 'Oh Great!' We didn't know what we were getting into. So the lesson I learned was to make sure you know what you're getting into!"
Outside the production realm, Tom Tom Club brought great success to the duo, with the debut album going gold and 'Genius of Love' being one of the most popular samples of all time. Does Frantz have a favourite use of the seminal track?
"I guess my favourite is Grandmaster Flash," he says. "Actually that was not technically a sample: that was a band replaying the song, because that was before sampling. But I'm partial to Mariah Carey's version also! She can sing! I like what she did with it. Obviously Tina and I benefitted also."
I wonder what Frantz hopes people might take away from the book?
"One thing I really wanted to get across in the book is how strong my love is for Tina and how important she was to Talking Heads and Tom Tom Club and to music in general," he states. "I hope people will understand Talking Heads was a shared experience. There was a group of people involved who made it happen."
Remain in Love: Talking Heads, Tom Tom Club, Tina by Chris Frantz is out now on White Rabbit
Advertisement