The Edge to discuss "dark matter and guitar riffs" with Brian Cox at Dalkey Book Festival
The Edge will turn his sights toward the scientific world for the four-day arts festival...
U2 guitarist The Edge has just been announced to appear at the Dalkey Book Festival, an annual arts event exploring the worlds of science, technology, current affairs, journalism, and more.
The Edge will discuss "particle physics, dark matter and guitar riffs" with English physicist Brian Cox, who is best known for his work presenting science programmes like the BBC's The Infinite Monkey Cage and the Wonders of...
He is also known for his work on books such as Why Does E=mc²? and The Quantum Universe, both written with quantum chromodynamics physicist Jeff Forshaw.
Also slated to speak at the festival are Ruby Wax, Dylan Moran, Sebastian Barry, Paul Murray, Elaine Feeney, Jan Carson, John Banville, Audrey Magee, Donal Ryan, Merve Emre, John Connolly, Victoria Kennefick, Nicole Flattery, Sarah Gilmartin, Alice Ryan, Richard Ford, Linda Yueh, Liz Nugent, Roddy Doyle, Mariella Frostrup, Joseph O'Connor, Deirdre O'Kane and many more.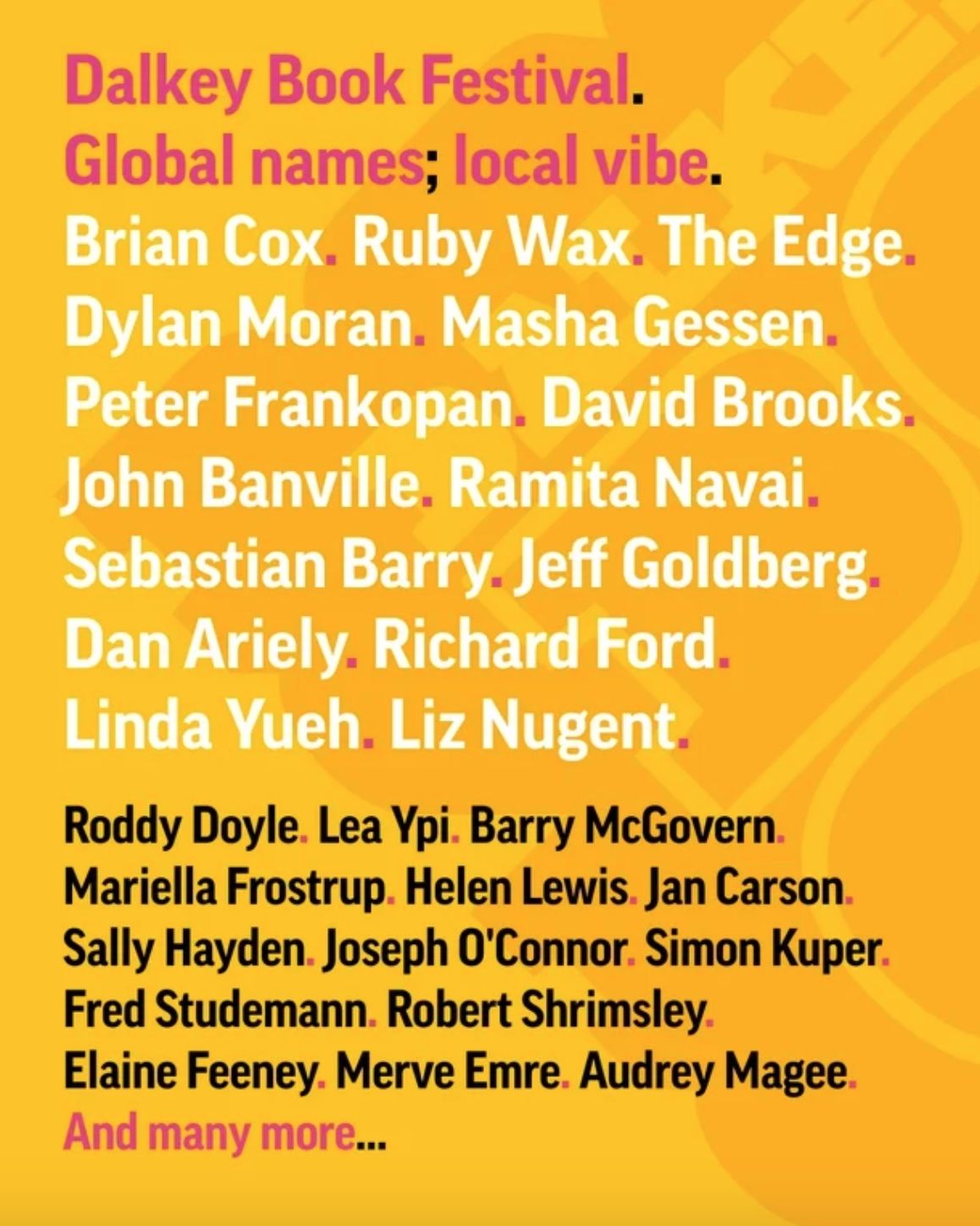 Advertisement
Just last month, U2 released their newest record Songs Of Surrender, which featured 40 re-recorded and re-imagined tracks from the group, including hits like 2000's 'Beautiful Day' and 1987's 'With or Without You.'
The acclaimed musician was also just featured in a Hot Press original where he gave readers a glimpse into his creative life, speaking on Songs of Surrender, a Disney+ docu-special, a new Sarajevo documentary, and gave news of the band's role in the launch of a new Las Vegas venue.
Read The Edge's cover feature here.
The Dalkey Book Festival will take place from June 15th to June 18th at the Seafront venue in Dillons Park, County Dublin. 
RELATED
Lifestyle & Sports
27 Sep 23