Shamir: "Every single one of my records is different from the last. They all have a life of their own, so progress is inevitable"
"Holding the burden of representation doesn't concern me anymore, because I've already suffered through that," reflects Vegas native Shamir Bailey as they release their ground-breaking eighth album, Heterosexuality.
When I finally get through to Shamir Bailey after a series of technical difficulties, they're in the back of a van, having embarked on a string of dates with Aussie indie act Courtney Barnett ("she's super sweet!" they tell me). I recall my Zoom interview with the singer from three months ago, describing Courtney as remarkably guarded with her public words but highly intelligent.
"That's exactly how I would describe her to people," Shamir grins. "We've known each other for a while, actually. We're both Scorpios, our birthdays are three days apart. I feel like both our careers kind of took off at a similar time."
It's early February and the Las Vegas-born, South Philly-based musician and producer is preparing to drop their eighth studio album, Heterosexuality.
The multidisciplinary indie-rock act uses the collection to confront their queerness explicitly, with a trailblazing power and evocative rawness. Melding industrial synths with reimagined '90s melodies, it finds the 27-year-old addressing the issue of radical acceptance on the likes of 'Cisgender', 'Reproductive' and 'Gay Agenda', which are as unapologetic as they are exhilarating to listen to.
It's easy to see why Shamir has attracted such respect; their continuous ability to push music into uncomfortable places while making space for others is only the tip of the iceberg.
Advertisement
"This album is me finally acknowledging my trauma," the singer asserts on the press release. "Everyone knows I've been through so much shit, and I just rammed through, without acknowledging what I feel on almost a daily basis."
On the cover, Shamir with horns and cloven hooves looking like an androgynous Baphomet. Instead of any form of "pure" gender confirmation, the artist chooses a radical refusal of any sort of categorisation. It further confirms Shamir as the polymathic antihero of the indie underground. Having said that, the singer has battled with the pressure of representing a marginalised group since when aged nineteen they emerged onto the scene.
"Holding the burden of representation doesn't concern me anymore because I've already suffered through that. I felt so heavy when I first came out - not like out of the closet but out in music. I just really suffered," Shamir explains, candidly. "The concept of a non-binary pop star was so foreign in 2014. Everyone only wanted to talk about my core identity. I don't feel like that record was even about being non-binary: it's really frustrating.
"That's why I say in the press release for this record that the album is about undoing trauma around my queerness," they continue. "It focused on external trauma from people wanting to put their own ideas about my relationship with queerness onto me, especially in interviews. People would try to make me a spokesperson for the friction I feel in the binary, straight world. It's definitely one of the specific wounds that I had to address. It felt cathartic to work through that while making this record. After eight records, I finally don't feel that pressure anymore."
Does Shamir believe that the industry has moved forward enough for queer artists?
"Luckily, with time, there's always progress. It's slow, and very nonlinear, as far as the music industry goes. I don't feel like media publications are succeeding in making me a weird poster queer kid, like they were when I first came out. People still want to talk about my music. People still want to talk about me as an artist, rather than a sensationalised idea of me being queer. The music industry has grown a little bit but it's obviously far from perfect."
Prolific is a word that repeatedly arises when Shamir's name enters the conversation. Their debut extended play, Northtown, was released in June 2014, and the singer signed with XL Recordings in October that same year. After the release of hit single 'On The Regular', six full-length albums arrived in the space of four years: Ratchet (2015); Hope (2017); Revelations (2017); Resolution (2018); and Be The Yee, Here Comes The Haw (2019). Two more came in 2020, Cataclysm and Shamir. From 2017 onwards, Shamir took control of their narrative after parting ways with XL.
Advertisement
"Making records is routine for me at this point. It feels like second nature," they explain to me. "Promo is just something I have to do now – instead of just getting a diary like a normal person, I scrapbook my life through records."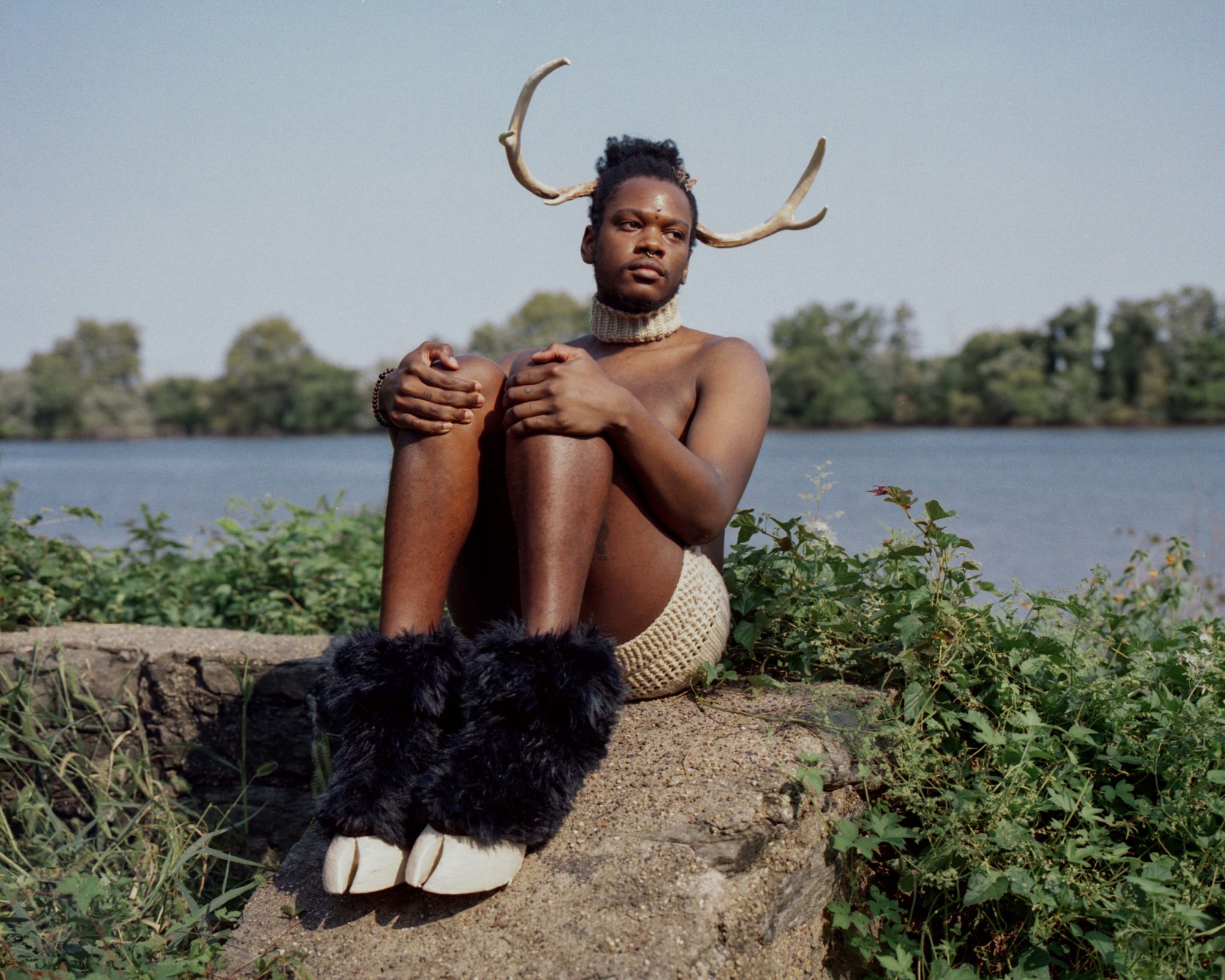 Founding their own Accidental Popstar label, the singer recorded and mastered Hope over one weekend in their bedroom. The album was shared on SoundCloud for free. Soon after, they experienced a psychotic episode and had to be hospitalised before receiving a bi-polar diagnosis.
"I had terrible writer's block for the first time with my first record, but I was struggling with my relationship with music in general. It was a very chaotic time. I had a similar experience before I started writing Heterosexuality. I was just so busy promoting the last record during that time that I wasn't really worried about writing. I didn't put pen to paper for about six months. That's super long for me. When we started on this album, everything just poured out and was written in two months.
"I'm really good at curation in general. That's why I have so many albums too, because it's really hard for me to think in terms of singles. I like big bodies of work. That's such a foreign concept in the streaming age, so it can get frustrating."
Shamir's parents and aunt introduced them to a wide range of music, including hip-hop, R&B, Outkast, Groove Theory, and singers like Billie Holiday, Nina Simone and Janis Joplin. As a result, the artist's albums regularly morph from one genre to another.
"Every single one of my records is different from the last. They all have a life of their own, so that sense of progress is going to be inevitable," Shamir insists. Their trademark countertenor voice has drawn previous comparisons to Russell Thompkins Jr. of The Stylistics, Michael Jackson, Camille and even Prince.
Advertisement
"What created the specific vibe for this record was the joining of my production with that of Hollow Comet from Strange Ranger. I was inspired to curate the record after getting a feel for his production. He literally just DM'd me his EP of production beats and tracks that he makes outside of his band. I was immediately obsessed with this sound. I wrote every song by keeping in mind the type of artist he is. I knew all his tricks. It was almost as if I adjusted everything he did. He built songs around me."
"If I had to choose a 'legacy song' from Heterosexuality, I'd probably go with the one that's doing the best as a single so far, 'Reproductive'. It's my best song, and pretty much everyone agrees. I'm glad, because my favourite song is usually different from the general public's. This is the very first time that it's synced up. That track poured out of me. I wrote it, recorded it and produced it from bed, within about two or three hours."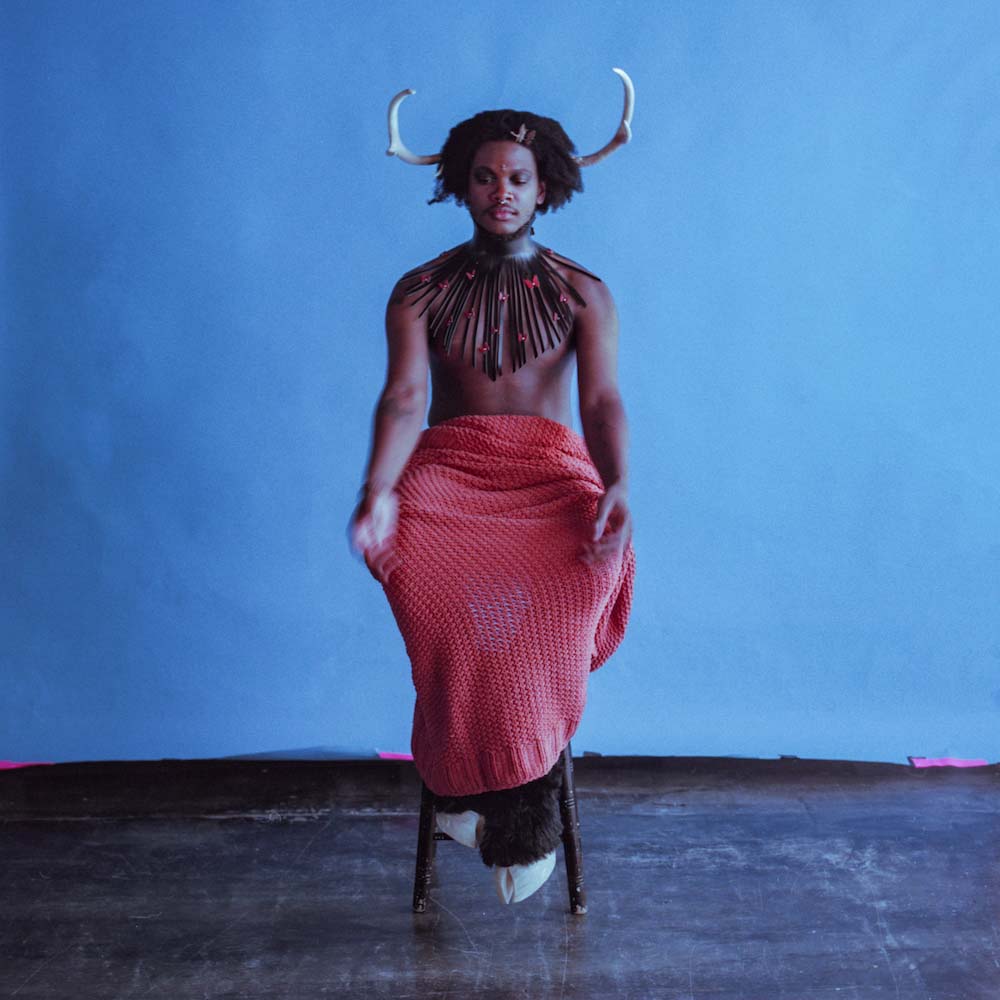 After reflecting on the musician who Shamir most wants to hear Heterosexuality (Janelle Monae), I ask them whether they have words of wisdom for their 19-year-old self entering a daunting, heteronormative industry.
"I would just say it's okay to step back. I was so young and so scared of letting down all the grown-ass people around me. People who were investing so much in me. I felt really guilty saying 'no'. That's the biggest thing I would tell that version of Shamir: it's fine to turn down things for your own survival."
"Even now, my brand might be a little too open, considering I'm a lot more restrained in person. My relationship with fans can be a little bit intense sometimes, but only when it gets demanding," the singer continues, adjusting the butterfly clip in their hair. "I personally feel like I overshare with fans, so if anything, my followers are like, 'Shut the fuck up!' I always think about this Lana del Ray lyric where she says, 'I'm just a groupie incognito posing as a real singer.' I feel that all the time.
"We have to come from an empathetic place when it comes to fans, but artists can't respond to everyone. Even though fans see musicians as larger than life, they're still people. I'm guilty of that too! As much as I want to bully Rihanna and say 'make another record,' we must allow her to have her baby and live her life!"
Advertisement
• Heterosexuality is out now on AntiFragile Music.