The Goring-on-Thames local council has approved plans after five years of debate.
Plans for a bronze statue to honour the late pop icon George Michael have been officially approved by the local council of Goring-on-Thames in Oxforshire, where he lived for 17 years.
The statue will be designed by artist Laura Lian, who's past work includes figures of David Bowie and John Lennon.
Plans had been proposed to the local council in 2018, but some of the villages' 3,200 residents were uncertain if a permanent monument would disrupt the quiet atmosphere of the village.
After his death on Christmas day in 2016, fans flocked to his old residence in Highgate, North London, where he lived among other figures like Jamie Oliver, Kate Moss, and Liam Gallagher.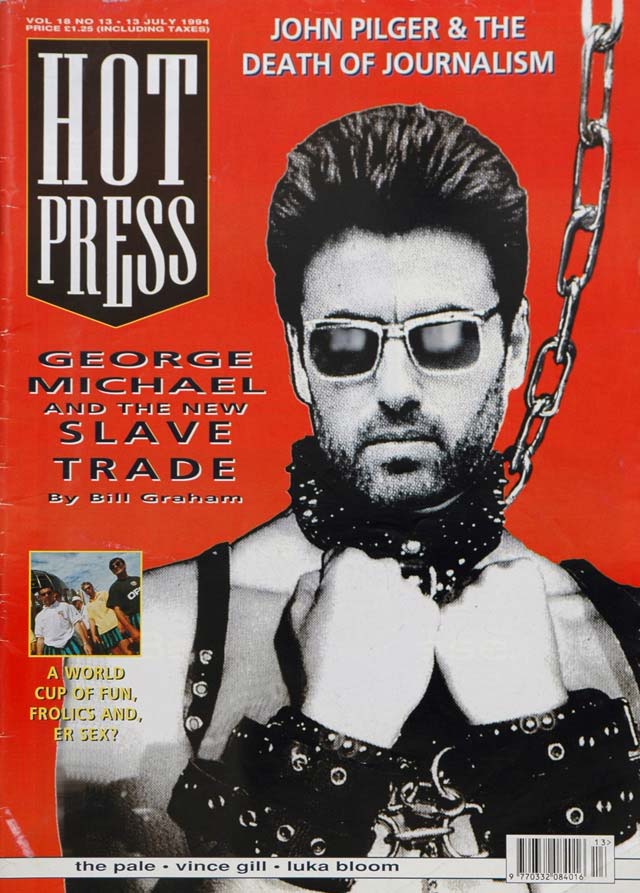 Advertisement
The small space directly across the street from Michael's old residence was quickly covered in a variety of decorations and tributes, from poems to flowers. As the Christmas season approached in 2018, the memorial drew controversy in the neighbourhood as the tributes sprawled and became difficult to contain at the small site.
Despite efforts from fans to minimise the footprint of the shrine, Michael's family called for fans to find other ways to pay their respects.
"We've been touched by your many tributes celebrating and remembering Yog, reminding us how very much he is missed and loved.
"However, we feel we cannot expect our Highgate and Goring neighbours to continue to accept as normality, the memorials so personal to you all, to remain as and where they are any longer although, we do appreciate your recent efforts to minimise their impact...
"Yog liked his privacy, his homes were true havens for him (-such a Cancerian!) and, ultimately, long term, we know he would not want to disturb or change the quiet neighbourhoods he so loved," they wrote in a statement.
Advertisement
Calls then began to honour Michael with a permanent statue in the small village of Goring-on-Thames, where he spent the last third of his life.
Plans for the memorial quickly became the subject of intense debate in the village. Some of the villages' 3,200 residents, many of whom are wealthy retirees, felt a memorial to such a sensational figure would disrupt the quaint, quiet nature of the village and become a tourist attraction.
When the application for the memorial was first presented to the local council at Goring in 2018, parish councillor Catherine Hall said "I'm reluctant to even agree in principle because we risk stirring up a hornets' nest."
Goring was named Oxfordshire village of the year in 2009, and the overall regional winner for South England village of the year in 2011. It was also a finalist in 2019 for Britain in Bloom's small towns category.
A source close to the matter told The Sun, "Everyone is looking forward to one day being able to unveil the statue in Goring. George lived a quiet life there for 17 years and loved it."
Fellow artist and friend Elton John honoured Michael with a performance of 'Don't Let the Sun Go Down on Me', during his Glastonbury set last week, saying "He was my friend, an inspiration, and today would have been his 60th birthday – I want to dedicate this song to his memory, and all the music he left us with which is so gorgeous."
A documentary on Michael's time in Wham! with longtime friend Andrew Ridgeley premieres on tomorrow on Netflix.
Advertisement