Working with film before learning the craft of digital photography, Bob Dixon has years of experience as a music industry photographer, and has worked freelance for the last 18 years.
Photographer Bob Dixon has collaborated with Irish singer-songwriter Glen Hansard on a piece of artwork, set to be raffled off in aid of homelessness charity Focus Ireland.
Originally rising to prominence as a member of The Frames, Academy Award winner Glen Hansard is widely considered one of Ireland's most treasured singer-songwriters. He released his latest album, This Wild Willing, in 2019.
The painting features strings from Hansard's well-known guitar 'Horse', and marks the third time Dixon has teamed up with the busking legend for charity. Back in 2013 and 2018, proceeds from the pair's creative projects benefitted Saint Vincent de Paul Ireland.
"This is the third piece I have done with Glen Hansard incorporating strings from his famous guitar 'Horse', which he has been using since his busking days and the mileage is showing," Dixon wrote in a blog post on the raffle.
"Glen has a donated these and some more sets for me to incorporate into a piece of art which has been beautifully framed by AM Frames in Drumcondra and the drip painting is by yours truly."
Advertisement
The raffle is limited to 100 tickets at €10 each, with all proceeds going towards Focus Ireland. To be in with a chance at winning the work, enter the raffle via Bob Dixon's PayPal here.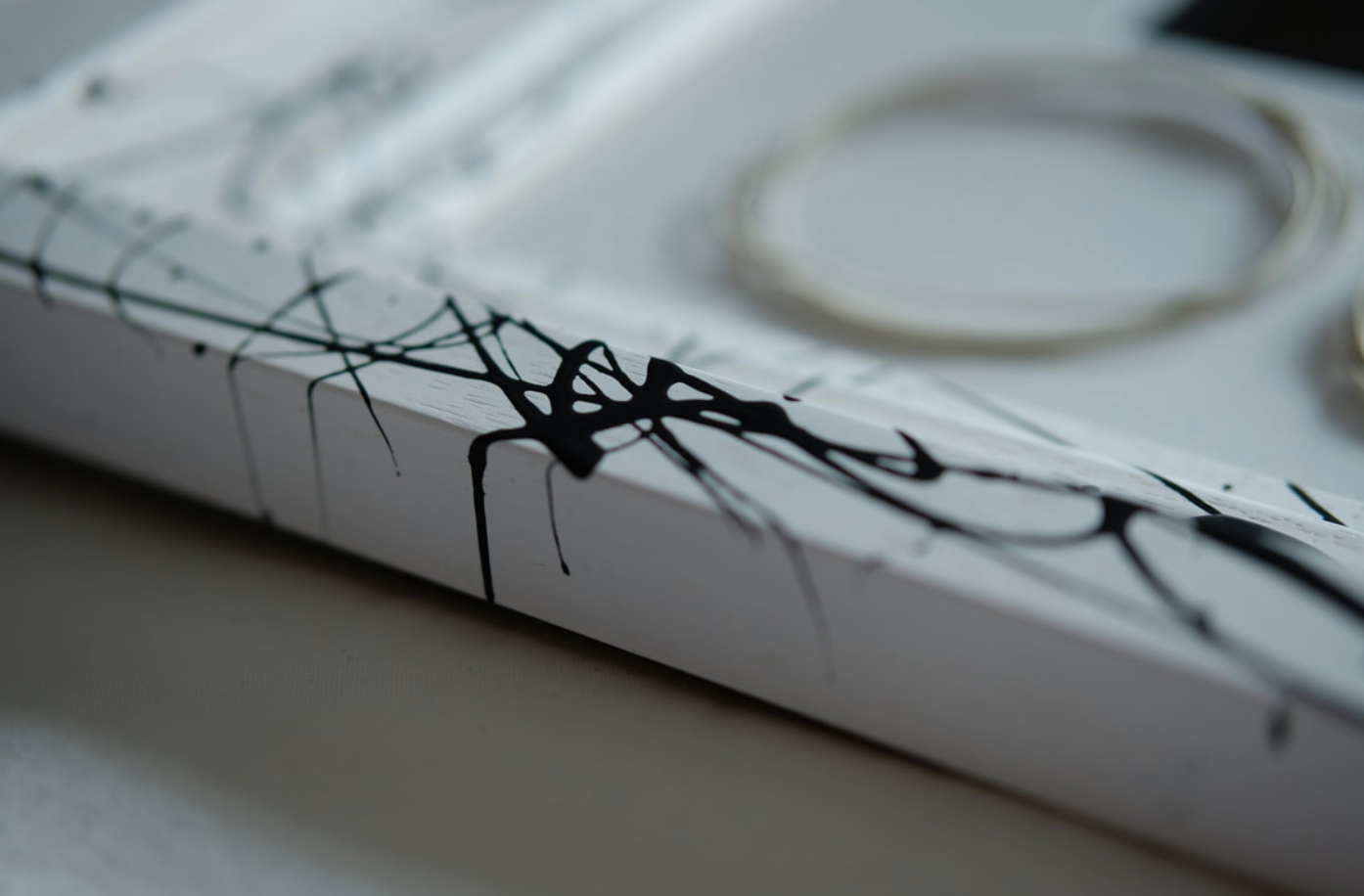 Image credit: Bob Dixon Photography.