43 years ago today, The Radiators released Ghostown – considered by Hot Press one of the finest Irish albums of all time. To mark its anniversary, we're revisiting Aidan Gillen's iconic interview about the LP with Pete Holidai and Tony Visconti – originally published in Hot Press 2019.
It couldn't have not happened to a nicer bunch of fellas.
Having burst onto the scene in 1977 and scored what has gone down as the first punk Top 20 hit in any territory with the single 'Television Screen', Dublin band The Radiators, were ready to move on from the constraints of punk. Having finished a couple of months touring, opening up for Thin Lizzy, the headed into the studio with legendary producer Tony Visconti with a strong concept, some almost fully realised songs, some halfway there, and some wisps.
Tony had, as most of us know, been producing huge albums like Bowie's Man Who Sold the World, Young Americans, Low and Lodger as well as all the T-Rex albums and would soon bring us Heroes and Scary Monsters. But this isn't about Bowie – it's about Phil Chevron, Pete Holidai, Mark Megaray and Jimmy Crashe.
Phil was from Santry in Dublin and had an encylopedic knowledge of music and theatre and Dublin lore. It was in the family I suppose: his father was a theatre critic and wrote a great book The Lost Theatres of Dublin. He was precocious and already, at the age of just twenty, doing things outside of the band like producing albums for Berlin-born cabaret artist Agnes Bernelle. Pete had been born nearby. Exiled with his family, he had recently returned to Ireland after being brought up largely in London. He'd been on a clear path since witnessing The Beatles walking into a TV studio in the 60's and noticing the way that they made the girls scream. He had to have a guitar immediately – and also resolved there and then to write all his own stuff.
Drummer Jimmy Crashe was from Finglas and had a musical background too, his father playing trumpet in jazz bands. Bassist Mark Megaray was from the Southside, whatever that's supposed to mean, but was also steeped in music: R&B, funk, soul etc..
Advertisement
Following a fatal stabbing at a punk festival they were headlining at UCD, the Radiators From Space – as they were then known – found themselves in a situation where promoters at home were very wary of them.
So they did the thing that the majority of Irish bands with international aspirations did back then: they upped sticks and departed for London.
Extremely prolific and productive in this new environment, it wasn't long before an offer came in for them to open for Thin Lizzy on their Bad Reputation tour. Lizzy were working with Tony at that time. According to Pete Holidai, the band saw him as someone who, if they could get to him, might be key to unlocking them creatively: he, after all, had access to creative resources bordering on black magic. So they signed on for the tour with a plan that was hopefully going to culminate in him seeing them play and agreeing to produce them. They foresaw this conversation taking place backstage at the Hammersmith Odeon, where the crucial London gig was due to take place.
Tony Visconti: "That would've been such a groovy way to meet up, but I honestly don't recall our initial meet up happening that way. It's possible the band, or maybe just Pete and Phil, came to a Lizzy recording session at my Dean Street studios in Soho. Live and Dangerous took two months to sweeten and mix, and there was a lot of partying going on: musician friends, women and drug dealers were there almost every night. Regardless of how we met I took an instant liking to the band."
Aidan Gillen: Tony agreed to record/produce them and instructed Pete and Phil to go and write a couple of "hits" – and so they complied. As Pete says, when Tony Visconti asks you to go and write a few hits, you do it! Repairing to Pete's parents place (now back in Ireland, near Robertstown in Kildare), they put together and recorded demos of 'Million Dollar Hero' and 'Let's Talk About the Weather', both smashing pop songs. The first, by Pete, has a glam power sheen; and the second, by Phil – with additional musical arrangements by Pete – is way more complicated and very typical of the style and substance that would ultimately personify Ghostown.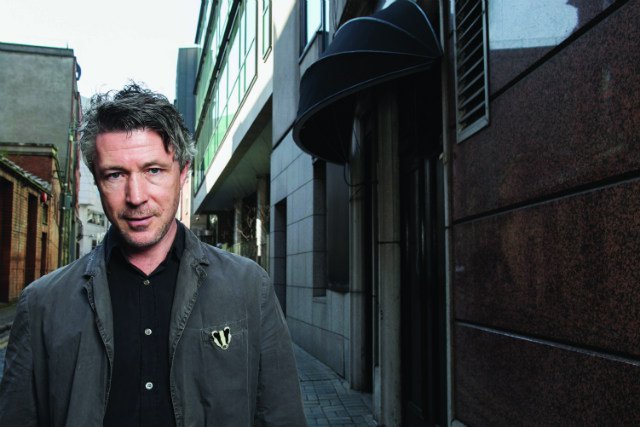 Their first album TV Tube Heart had been a minor hit and was generally well regarded: the Radiators were known as a punk band and that's who their core audience were. From these two new songs, however, it was clear that anyone who'd seen the band play, or heard TV Tube Heart, was likely to be in for a big surprise when the next one hit the shelves.
Advertisement
TV: "I wasn't a fan of punk at the time but what I quickly learned was that they could really write. They had something strong going in the lyrics department, and unlike a punk band, they were playing very cool chord changes, the kind you'd hear in Brecht or Cole Porter's songs. It was for these reasons I took them on. As people I found them very refreshing. They weren't jaded or full of themselves. They were wide-eyed, enthusiastic and respectful. Phil stood out as the leader, not by thumping his chest: he just had the charisma!"
Pete Holidai: "Tony Visconti's main strength, regarding us, was showing us how to serve the song and to listen to what it was crying out for. The concern of how we could reproduce this work live became a secondary issue, as we began to add a range of sonic textures to the core band."
AG: And they really did: glorious 3 or 4-part, tricky harmonies; synth sounds; strings; backing vocals on songs like 'Johnny Jukebox' that sounded like Showaddywaddy on speed. And more and more great songs got laid down – the true scope of the album was hinted at when Phil presented 'Song Of The Faithful Departed', which really is the lynchpin of this record, and one of the great Irish tracks of that or any era.
Then,'They're Looting In The Town', lyrically its equal.
"The angelus bell rings out," Phil Chevron sings, "just a shadow of doubt/ and calls in vain to a city on its knees… Well they know the ten commandments by heart/ but they never get caught 'cos they're too smart." This portrait of turbulence in the city is married to a giddy and unsettling pop chorus, making it the best local pop song about the 1913-1916 period to date.
Advertisement
Pete's 'Who Are The Strangers' is another beauty.
"Who are the strangers deep inside," Pete asks, "haunting, undaunting their presence denied/ Why are the strangers gathered in three?/ Beckoning fingers are calling for me."
All wrapped up in a Clash/Beach Boys crossover style, with a Giorgio Moroder electro pulse – this was stuff that, as a former catholic and altar boy who had been entranced by the "strangers" myself, I could totally get at fourteen. It all began to add up to a highly literate analysis of where Ireland was really at right then, seen through the filter of time: songs about ghosts, songs about growing up gay in Ireland as Phil did. It crossed over lines from rock'n'roll into literature and theatre (the good kind). The band really shot forward creatively and came out of this recording almost unrecognisable from the outfit that went in. It was like two different bands.
PH: "On reflection, I think it was two different bands. The first being a five-piece with the recently departed Steve Averill (aka Rapid) as our 'front man' doing his Iggy punk routine. His decision to leave the band came very early, prior to recording TV Tube Heart in fact, which gave Phil and myself more freedom. Steve's departure allowed us to begin to write for ourselves as singers – and while we wanted to retain the punk spirit and attitude we knew we had to evolve musically as well. There was no way we were going to remain static and one-dimensional, churning out generic punk. Steve remained involved in a guru capacity."
AG: "You're not punk anyway."
Audience member while throwing bottle at you in Electric Ballroom, Camden Town, London, while playing some of the new material: "This isn't punk!" TV: : "They weren't punk."
AG: So, What kind of an album did the band think they were making?
Advertisement
PH: "We were recording the album we wanted to make regardless of the marketplace, with full and unfettered support from Chiswick Records. After all, we were their contribution to art. The potential hits, and the classic album tracks, were already written and we knew that we had the best producer to help us realise our ambition. In the studio we would discuss each track with Tony and work out the best approach to take. As the track progressed, we added the colours and textures required to enhance the initial idea."
AG: Ok, so there are a number of songs on here that don't sound like anything that was around at the time, or since. Another real standout is weaved around a Dublin prostitute who showed up in Joyce's Ulysses, but not in such a starring role. Tell us about Kitty Ricketts?
PH: 'Kitty Ricketts' did not exist prior to setting foot in the studio, apart from being an idea at the back of Phil's mind. During a lull in the creative process we were introduced to 'Oblique Strategies' by Tony." Oblique Strategies being a card-based system created by Brian Eno and Peter Schmidt to get artists, in particular musicians, out of creative holes by offering challenges or instructions. Stuck? You draw a card and it tells you what to do: "Add more reverb"; "Reverse the tape"; "Use non-musicians" etc.
TV: "By the time I started working with the The Radiators I had three 'Berlin Trilogy' Bowie albums with Brian Eno and his Oblique Strategies deck under my belt. My studio had a deck – and all were welcome to use it for inspiration.
"But, speaking of Berlin, Phil already was a fan of Kurt Weill and Bertolt Brecht's collaborations. Phil was a sophisticated man. It's even possible that I played him Bowie's 'Alabama Song' before it was released.
'Kitty Ricketts' is a masterpiece in that respect. Writing in the studio is a seat-of-the-pants experience. Bowie did it with the flip of a hand – but I have been witness to many train-wrecks, when other artistes tried to do the same. That Phil pulled it off so successfully was a minor miracle. It was not punk, it was re-imagined Brecht! Full credit to the band for cooking up such a brilliantly bizarre arrangement, so iconoclastic in a time when such sophistication wasn't valued. I am guilty of encouraging them to keep stretching themselves. I was convinced this would be a groundbreaking album if we kept pushing the envelope."
Advertisement
AG: Apparantly various members of The Boomtown Rats or Phil Lynott would drop into the studio from time to time, and have a listen-in and hang-out. Tony observed a camaraderie between the various Irish bands, looking out for each other and so on.
PH: "There was a certain level of connection among the Irish community in England. We used to refer to it as the Murphia – and while it may have been friendly on the surface, I can assure you that it was every man for himself! Our relationship with The Rats was competitive from day one, which was good for both camps. But we had more going for us creatively because we weren't driven primarily by goals of sales and success. Geldof in particular always saw us as a threat, even refusing to have us on the same bill at the Roundhouse. He certainly wasn't going to do us any favours and I'd say he was well pissed off that we got Visconti first. I'm sure if any of the Rats did come by, we frustrated them by not playing anything while they were there.
"Bob got a big shock when he heard a white label test-pressing of 'Million Dollar Hero' and realised we were now contenders for the title. A few of us were hanging out one night in a pub in Camden Town and Geldof was there. I had the disc in my hand and he snatched it from my grasp and marched down to the DJ and said 'Fuckin' play this NOW'. He stood on the dance floor alone, arms crossed with one hand on chin listening to every glorious second. As the final E chord rang out he shouted TOP FUCKIN FIVE, MAN, TOP FUCKIN FIVE!
"Phil Lynott and the rest of Lizzy were very kind to us when we toured with them and always had a genuine interest in supporting new Irish bands. It was, of course, good business for them to have the Radiators on the bill, as it made them appear hip and cool, which they were anyway!"
AG: 'Dead The Beast, Dead The Poison' is one of the more intriguing and powerful tracks and a perfect album closer – and it's written by Jimmy Crashe, the drummer, who also gives a great vocal on the slower version of 'Faithful Departed' which was on the 'Kitty Ricketts' 7-inch b-side.
TV: " 'Dead The Beast...' is an incredible song. I forgot that Jimmy Crashe had written it. I have lost my vinyl of Ghostown and can't tell you who wrote what – but I know that the whole band wrote separately and collectively. This is a great song, with a great chorus. The chorus reminds me of Procol Harum. It's such a moving piece of music. I wrote string arrangements for a couple of songs on the album and this one cried out to me, 'epic!' It comes off as an epic."
Advertisement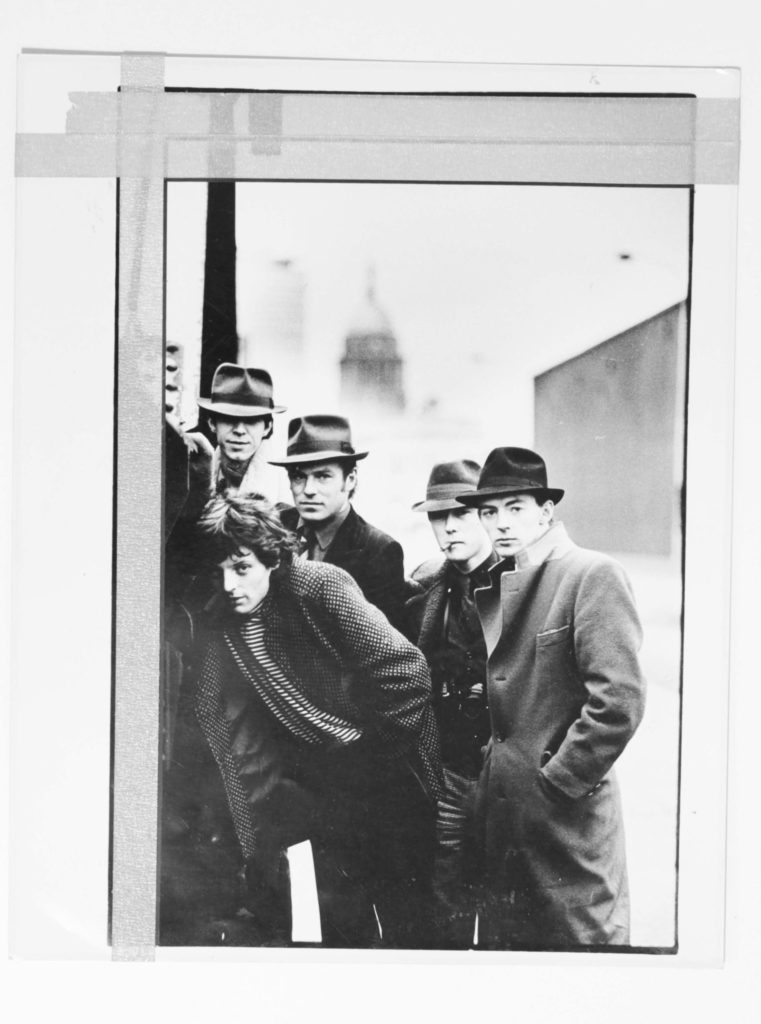 PH: "Jimmy wrote the lyrics to 'Dead The Beast' in his usual abstract style that the reader/listener is forced to interpret almost like a David Lynch scenario. My personal interpretation would be that it deals with inner conflict and coming to terms with unrequited love."
AG: So there's a great album closer, possibly my favourite Radiators' song, its authorship not coming from an obvious place. What was the dynamic of this band? Did it have a leader? was it Phil? Pete?
TV: "Phil wasn't physically strong and the band was fairly diplomatic, but he stood out as the leader to me. I don't recall them ever having an argument in my presence. Phil had a dream and most of it was coming true making Ghostown. Pete and the rest of the band were equally important. Their unique musicianship and versatility was way above the average punk band. I think the only thing punk about them was their age group. They were not punk. Their music was as sophisticated as it gets and they reached musical standards that weren't common in those days.
"This album couldn't have been made without the excellent musicianship that Pete, Jimmy and Mark provided. We had so much fun making it. Besides the band's input, they seemed thrilled to use a string section, to have Mary Hopkin sing back-ups, and they let me play my obscure variety of instruments like recorders, mandolin and emulating a tuba on a mini moog for 'Kitty Ricketts'. Lizzy partied, but so did The Radiators – but in a very musical sense..
AG: So... the tragedy, finally, is that making this record kind of ended the band. Not everyone understood it: in fact, sadly, not that many people even heard it.
PH: "I totally understand where you're coming from with this point of view and to a large degree you hit the nail on the head… we just made and delivered the album – and in many ways, after that, it's out of your control. The critical factor was the delay in the release of one year – which to a degree lessened its potential impact. It was at the time of completion a 'breakout' album that freed us from the shackles of punk's musical oppression and could have seen us join the ranks of Elvis Costello, Blondie, Television, Talking Heads etc as early movers and shakers.
Advertisement
"The delay meant it was one of fifty. The lyrical themes did confuse and befuddle most of the mainstream UK music press, who couldn't be bothered to scrape under the surface and recognise the substance and depth. It's lack of success in terms of sales figures did have an overall negative impact, and put us under unnecessary pressure to have the hit to survive… which we didn't – so we didn't.
"Ghostown did become, to a degree, a millstone around our creative necks, the yardstick by which we'd always be measured. Which was unfair. "Mind you, we were, and still are, very proud of it: let all contenders be measured by their ability to match its greatness! We kept going for a couple of years after that, but found ourselves more reliant on the home Irish market to sustain a living. We recorded a couple of tracks with a young Hans Zimmer, which everyone felt was the last chance saloon for us. While those recordings had a certain merit, i think we had lost our way a little.
"Our record deal with Chiswick came to an end not too soon after, so the writing was on the wall. The last gig was in the Crofton Airport Hotel, which was an amazing experience. It was a sell-out, packed to the rafters. The audience lifted us up and placed us on a pedestal that night with their reactions to the songs. On reflection, I think they must have known the end was near before we realised it ourselves."
AG: Well, I remain enthralled. All your favourite bands you always think of as superstars – but of course, now, I can see the tragedy of this band not becoming real stars. Phil did, I suppose, with The Pogues, writing one of their greatest songs 'Thousands Are Sailing' and The Radiators did reform a couple of times over the years, making a great and brave track in 'Under Clery's Clock' later in the 80's. But the huge potential revealed in Ghostown was never really realised.
Phil has now gone, as has Mark Megaray. Slipped back into the glowing phantasmagoria of the Ghostown that they created in the flush of their youth.
One of the perks of dying, I guess, is that you tend to be remembered as young and bright and fearless as you were at your very best and if you've created great art in your lifetime you really do live on through that and these lads did – and will.
The late Philip Chevron on Ghostown:
Advertisement
"With Ghostown, I think we did a fairly outstanding job. I remember it being a really happy time. We recorded it in the middle of the 1978 World Cup.
"There was a kind of urban feel to recording it because we did it in Tony Visconti's studio in Soho. Visconti was such a hero to us. His attitude was always to try out some of the mad stuff. We did some funny things. I mean, on 'Walking Home Alone Again', I used one of Marc Bolan's guitars through the exact amp set up Tony had used on 'Jeepster'. So all that was fun stuff but there was knowingness in trying to connect to it.
"In writing an album about what it was like to grow up in Dublin in the '70s, for me and Pete in particular, Bowie and Bolan were the soundtrack. So there was a real validity there. It was using the past as a yardstick and trying to forge something new. In a sense, Ghostown is a skip full of memories and old stuff and childhood memories."
Read Pat Carty's review of Ghostown (40th Anniversary Reissue) for Hot Press here.