Listen to our favourite new tracks of the week below.
MuRli, 'All Day'
The Narolane Records rapper has shared his long-awaited EP The Sky Has Windows, his first new project since 2020's Till The Wheels Fall Off. The five-track project includes his 'Odyssey' collaboration with Gemma Dunleavy, and features his trademark production style and heady bars. The rousing beats on 'All Day' will have you in a euphoric state, plus clever lyricism and a hypnotic flow. Infusing soul, R&B, hip-hop and Afrobeats with gospel and even a Doja Cat shout out, this track has everything.
"This EP is me going back to why I do what I do in the first place," MuRli says. "It's me expressing my feelings and my thoughts in that specific moment in my life via words and sounds. Nothing here was overly thought out. I went into the studio with my friends to vibe out and this is me opening the windows onto those sessions."
Le Boom & Æ Mak, 'Friday Night'
Irish indie-dance act Le Boom have teamed up with Aoife McCann of Æ Mak after their 2019 collaboration 'Dancing Bug'. 'Friday Night' has a simple mantra: "On Friday night I like to dance, so I dance, and I dance...I dance until I cannot stand." Adding bouncy synth melodies vibing off Aoife's chilled out vocals, it's a feel good anthem for the clubs. McCann's energy is inspired by primitive vocal rhythms, off the cuff melodic hooks, and lyrical content formed from the sound of the vocal metre. "Class Exercises' and 'Jamie' marked Æ Mak's stamp on 2021, while Le Boom remixed Somebody's Child's track 'We Could Start A War' in 2020.
Advertisement
Wild Youth, 'Seventeen'
Having just played a national tour, the pop quartet are back with a fresh new single. Following on from their 2021 EP Forever Girl, singles 'Champagne Butterflies' and 'Can't Say No', the busy lads maintain their nostalgic warmth. Building up in power, the track goes back to a time of more innocence and less responsibilities. Sneaking out, teenage dreams and learning how to roll cigarettes are all universal references made by Conor with his usual belter vocals. Since Wild Youth's formation; Conor O'Donohoe, David Whelan, Ed Porter and Callum McAdam have sold out the Olympia Theatre, supporting Westlife at Croke Park, played a string of high-profile festival appearances, and clocked up Spotify streams in their millions. Long may it continue.
CMAT, 'Nashville'
The opening track from her incredible debut album If My Wife New I'd Be Dead, which was release today via AWAL Recordings. The infectious, up-tempo tracks finds CMAT in typically candid form. This hook-laden nugget in particular pulls on the heartstrings and screams 'future karaoke classic'.
"I'm gonna tell everybody I know that I'm moving to Nashville/I get all my goodbyes well out of the way/I make a memory of how I'm shipping me off to Nashville/But I'm not going, there's no way I can stay here," she croons in the thrilling chorus. Tired of living in this body and brain, the singer feels trapped in her current state and feels the need to escape into a dreamworld of country music and rodeo. Basically, CMAT's off to join her own party. And why shouldn't she? Her debut headline tour - her first with a full band - starts on March 8th, with dates in Dublin, Limerick, London, Brighton and Bristol already sold out.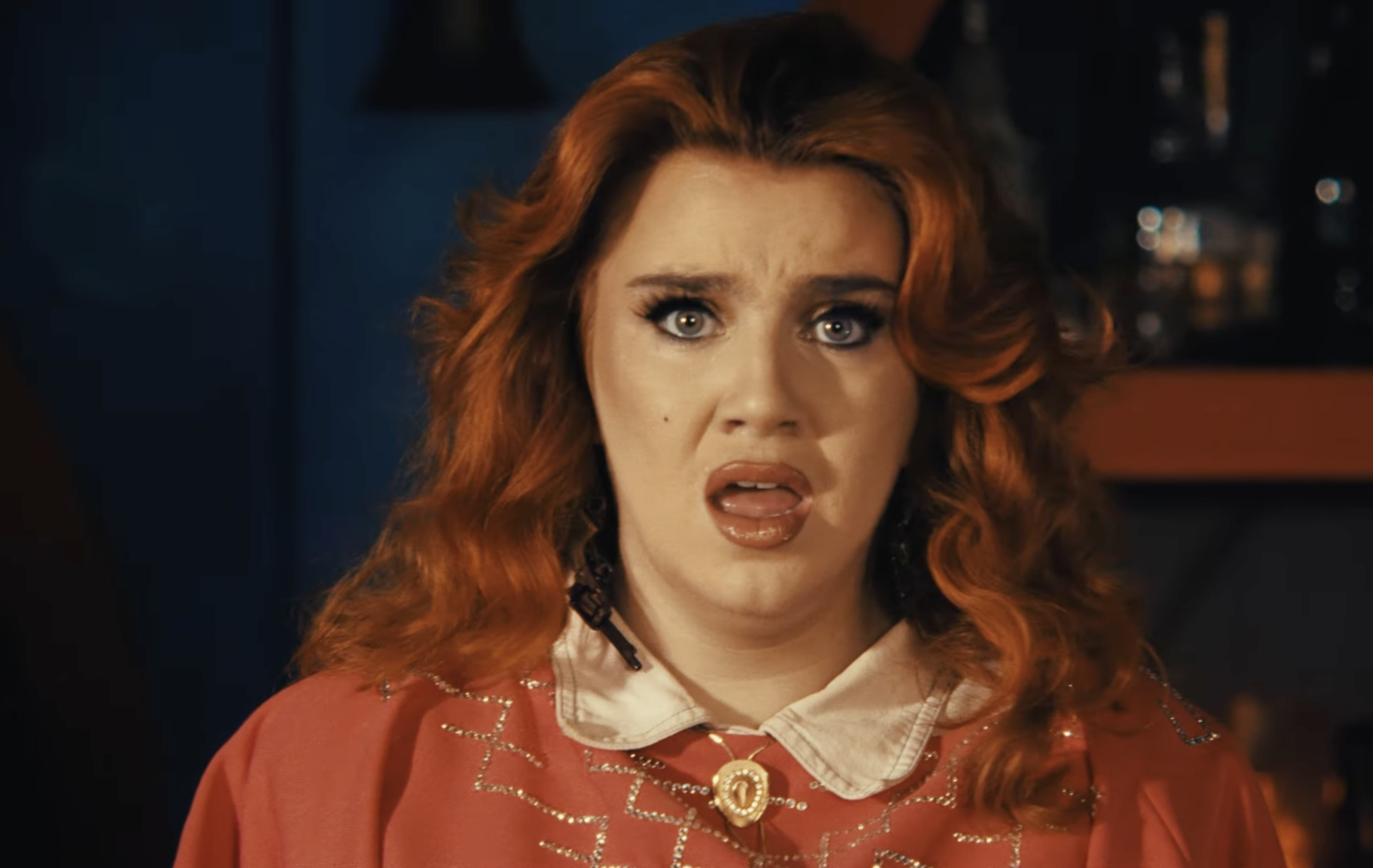 Liliana, 'Again'
Advertisement
The 17-year-old Dublin singer-songwriter is back with the follow up to her 2021 debut single 'What Are We Now?'. 'Again' has Liliana's booming, soulful vocal power paired with an up-tempo rhythm and hard-hitting pop synths. Growing up with the likes of Miley Cyrus and Demi Lovato as her primary inspirations, Olivia Rodrigo is her current favourite. An addictive chorus to boot, 'Again' is a certified banger about needing to leave a relationship behind when you can't be friends.
"'Again' is about an on again off again relationship," the rising artist explains. "Although your relationship with this person might not be healthy, you can't help but go back to them, even though you know you shouldn't! I mean, who can blame a girl for trying?"
Strings & Things, 'Too Much To Ask'
The Irish up and coming neo-trad band have unveiled the first track off their highly anticipated EP Re: Works.
'Too Much To Ask' speaks of longing for the sunny days, the distaste and bitterness towards the dull skies and rain from the heavens. Written in 2016, this is an offering from their first original album Turbulence. The mood throughout the song is carried by the dynamics and key changes between the verses and the choruses. Vocalist James O' Meara takes us on a lyrical journey throughout.
"It's interesting to be able to take the experience that we gained from recording The Unsolicited Dance (2021) and use it to give these songs a fresh lift," Strings & Things' sound engineer and bassist Eoin Salmon says of 'Too Much To Ask'.
Sarah Crean, 'Show Me Nuance'
Advertisement
After breaking into the Irish music scene last year with her beautiful debut album Call For Refinement (2021), Irish musician Sarah Crean is back with a poignant new single. 'Show Me Nuance' is a down-tempo, vintage feeling number that shows off the delicacy of indie act Crean's songwriting skillset. Her ethereal vocals evoke the likes of Phoebe Bridgers and Haley Heynderickx. Her extensive range of musical influences is embedded in the vivid imagery of the song, asking "Is there something in the water, have I lost my train my thought?" A gentle guitar riff and slowed drum beat propels the song forward, focusing predominantly on Crean's devoted, yearning wordplay. Grief, love, confusion, the search for meaning - it's all in there.
Úna Keane, 'Kyiv Not Kiev'
Renowned Irish composer Úna Keane, creator of the stunning Collaborations album last year, has released a special track on Bandcamp in aid of UNICEF Ukraine. Using her trademark style of classical mingled with contemporary electronics and spoken word, 'Kyiv Not Kiev' is a spine-tingling dedication to victims of a senseless war.
"I wrote this track in response to the invasion of Ukraine by Russia on 24th February 2022," Una says. "I wanted to do something to help, something meaningful. So I set about writing this piece of music the week beginning Monday, 28th February, and released it today. A special thanks to Dublin-based artist and graphic designer John Brady for allowing me to use this powerful image as artwork for the track."
J Smith, 'Skipping Stones'
J Smith's debut album (...)and you chose not to laugh landed in May 2021, following debut single 'I'm Sorry'. His first single of 2022, 'Skipping Stones', focuses on becoming a father and the grief of losing a parent. The folk-pop record is reminiscent of Elliot Smith and Ben Howard, and the first to be taken from a four-track EP. The gentle offering uses delicate guitar strumming and pared back instrumentation with magical, intimate results.
Advertisement
"The track touches on separation and distance with family, something we've all become very accustomed to in recent years," Smith tells Hot Press. "On a walk with my wife, I was overcome with a thought that I might never write another song about my father again, and it spurred the creation of 'Skipping Stones', made all the more significant having become a new father myself recently."
Ellen Arthur Blythe, 'Nine'
The Dublin native (and one of nine kids in her family) has released the title track from her upcoming debut album Nine, accompanied by a Hitchcock-inspired video. The track was recorded in Hell Fire Studios and produced by Alex Borwick, head engineer at the famed Grouse Lodge studios in Ireland. The music video was shot in The Sally Gap in Co. Wicklow on a beautiful day in February - directed by Rob Blyth, shot by Martin Osborne and starring Alexandra Moloney and Ellen Arthur Blyth. The cinematic pop track follows on from Ellen's recent release 'Young Ones', which garnered support from acclaimed publications (Hot Press included).
"'Nine' is about self doubt, the ongoing internal dialogue in your head that can keep you stuck. For me it's about realising it's always there and I need to live my life alongside it. I think in doing that there's real freedom," Ellen Arthur Blyth explains.
Saibh Skelly, 'Fix It To Break It'
Dublin teenager Saibh Skelly has delivered the latest taste of her forthcoming Undercover Heartbreak EP with a beautiful cover of 'Fix It To Break It', written by a young Australian Clinton Kane. Following on from 'Come Here And Leave Me Alone' and 'Is Your Bedroom Ceiling Bored?', which enjoyed 160,000 views (and counting) on YouTube gained Skelly over 300,000 streams, the new single shows off Saibh's unbelievable vocals with ease. Her YouTube channel has accumulated over 4 million views, if numbers count for anything.
Undercover Heartbreak brings together five of her favourite songs by other artists that helped her and her friends through lockdown. The EP was produced in Dublin by Cormac Butler, best known for his work with The Coronas and Gavin James, and features tracks by Alexander 23, Jacob Koopman, Sody & Cavetown, Clinton Kane, James TW and Gnash. The EP will land via Rubyworks Records on Friday 8th April.
Advertisement
Pastiche, 'Disco Junkie'
'Disco Junkie' is the latest single to be taken from BIMM Dublin graduate Pastiche's recently-announced debut EP Freak Show Symphony. The pop sensation's previous singles 'Bad Loser', 'Supernatural', 'Paraphernalia', and 'Heaven' have given her some serious wins at radio, amounting to eight million impacts on Irish radio alone.
"'Disco Junkie' is the second single from my debut EP and I'm so excited to share it!" Pastiche says. "The song is a celebration of nightlife and how much we all missed it over the past few years. It's a love letter to nightclub culture and all of us who use it as a form of escapism while finding somewhere we feel we can be ourselves and have a sense of belonging."
Badhands, 'When I Think About You'
Ahead of the release of his second album Far Away on April 1, Badhands has shared new single 'When I Think About You' today. A hazy, 60s-inspired ballad steeped in nostalgia, with Daniel Fitzpatrick's distinctive gravelly vocal taking centre-stage, the track is a timeless composition that harks back to the likes of Scott Walker or Gene Pitney.
"When I was writing this song I felt like it was the closest thing to a power ballad that I would ever write, and I decided to really lean into the melodrama with both the lyrics and the arrangement," Daniel says. |Musically, I was very influenced by artists like the Shangri-Las and songs such as 'Remember, Walking In the Sand' with their mini-epic stories of tragic romance. Their music was always poppy but had a real edge to it, which is what I was looking for with this tune."
The single is the follow-up to 'The Wait' and 'Wasted', both of which attracted the attention of Irish media. Composer/singer-songwriter Daniel Fitzpatrick released his debut album Predictable Boy in 2018, followed by his first EP Oceans in 2020. Catch Badhands play Whelans on April 9.
Advertisement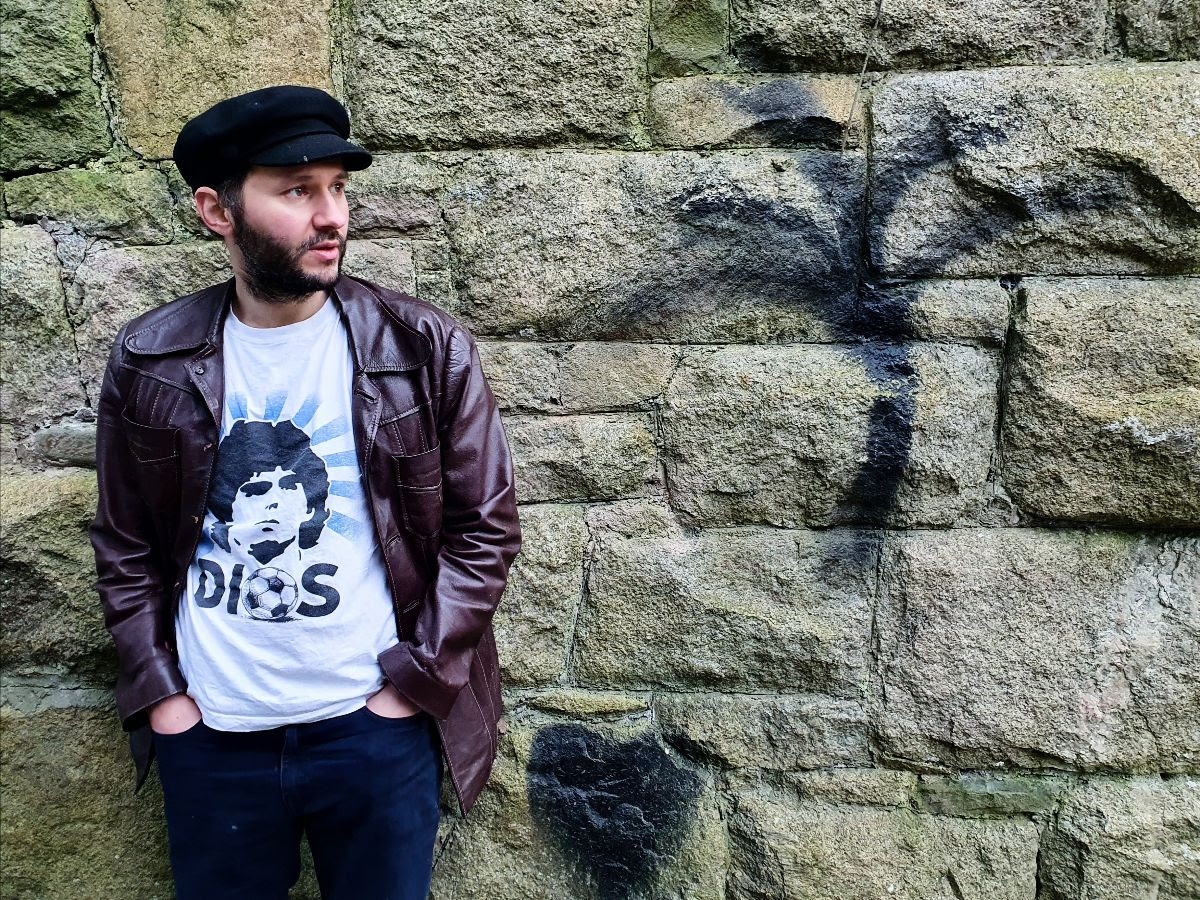 Lauren Ann, 'Blatant'
With a fiery mix of Nirvana-like grunge dynamics, garage rock exuberance and a hooky pop edge, Lauren Ann returns with another blistering track. You might remember Lauren from her first label-released single, 'Lucy'. The breakout talent signed with label Faction Records (James Vincent McMorrow, All Tvvins, Sorcha Richardson) the same day she left school. With performances at Ireland Music Week 2021, high profile support slots with New Dad and an upcoming gig with SPRINTS on March 6th at Ulster Sports Club in Belfast, Lauren Ann is busy establishing herself as one Ireland's most exciting new talents.
"'Blatant' is about a blunt end to a relationship that you cared about," she explains. "It's about being let down by someone you didn't think (or rather didn't want to believe) could hurt you. It's about being left out in the cold, yet you still care for them even though they don't care for you anymore."
F3miii, 'With U'
F3miii continues his story with his outlandishly themed single 'With U', circulating on overcoming fears in friendships and love. F3miii navigates his way through his final stages of his teen years and introduces himself to adulthood. The producer and musician's individual take on music comes as a form of self therapy, using vibrant chords and his unique, melodic vocals. The Dublin-based act finds solace in creating music about love and heartbreak that people can relate to. In terms of artform, F3miii's style is completely unique - his songs give a feeling of home; mellow yet vibrant and full. This record was produced by F3miii himself, following on from his 2021 singles 'NICE TO KNOW', 'HIDING', 'Who asked, fatboy?' and 'SO GOOD'.
Dylan Kearns, 'She's Like a Drug'
Advertisement
The concept of vulnerability after forming a deep connection with someone special is explored in depth on Dublin based singer-songwriter Dylan Kearns' debut single, 'She's Like A Drug'. Drawing inspiration from the '70s and '80s, the infectious synth-infused track chronicles the highs and lows of a relationship, with a wash of lush electronics and soaring electric guitars evoking a sense of nostalgia for the past while carving a pathway into the future.
Having spent the last few years perfecting his craft in bands on the Dublin scene, with 'She's Like a Drug' Dylan Kearns arrives as a fully formed solo artist. Drawing comparisons to both Bowie and The Weeknd in its sleek retro sound, his debut single offers a hugely promising indication of what is to come. The track was produced by Kearns and David Anthony Curley at The Clinic Recording Studios in Dublin before being mixed by Cormac Butler and mastered by Simon Francis.
TeoYxng featuring Jamie Freed, 'LOOK@MEGO'
Upcoming Romanian/Irish hip-hop atist TeoYxng has dropped his brand new single 'Look@MeGo', featuring Jamie Freed. A new generation of music has begun in Ireland, kickstarted by a new generation of young creatives. Exploring a collaboration of cultures and offering a new sound to the music scene is Teoyxng. Heavily influenced by artists such as Lil Uzi Vert and Future, Teo aims to create a unique and energetic experience with his music. The 22-year-old self-thought producer was originally raised in Wexford, but now resides in Dublin. To date, he has released four singles and released his well-received debut EP, Rage Season. Having been playlisted on the Spotify UK & IRE 'Rap IE' edition, the only way is up. With warped, autotune lyrics and a trap beat, 'LOOK@MEGO' is feverishly catchy.
KAZMS, 'The Flood'
KAZMS have shared a brand new single, which makes use of simple guitar strumming and ambient electronic background music for a beautiful new offering. Eoin Keely's raw vocals and storytelling ability are beautifully emphasised by contemporary production techniques. Diaristic, confessional lyrics and a powerful chorus meet in the middle for a boomer of a ballad that deserves radio play all day every day.
Advertisement
KAZMS is the collaboration of Berlin based Irish folk singer-songwriter Keely, Dublin electronic producer Ciarán Byrne and traditional Irish musician Seán Ó Casaide. The music is a stunning blend of their individual talents with Keely's writing and delivery already drawing deserved comparisons with big Irish voices like Hozier and Dermot Kennedy combined with the subtle electronica of artists like Talos and James Blake. Managed by Jawdropper Music, the outfit join a roster which includes Robert Grace, 1000 Beasts, modernlove., Dani Larkin, Dark Tropics and more.
Odd Numbers & Wallfella, 'Step Back'
Last April, producer Odd Numbers teamed up with rapper Wallfella on 'Blue', taken from Odd Numbers' debut album, The Golden Éire Tapes Vol. 1. Not content with just one hit hip-hop track, the pair have joined forces yet again for new single 'Step Back'. The hard-hitting offering sprinkles glittering nostalgic synths with a thumping bassline, which Wallfella raps over effortlessly: "Take a hard look, you need to take a step back/I sense the impact getting back on this track." The line "tries to see the bigger picture but the lens cracked" is worthy of applause, we say.
As co-manager of Off-Key Collective; Odhran O'Brien's Odd Numbers productions lie in a multitude of hip-hop's sub-genres, from old-school to contemporary. The Dublin beatmaker dropped his debut record with a rotating cast of hip-hop talent last July, featuring the likes of rap acts Róg Poets, Local Boy, Sea High, Wallfella, Ritewell, Daly and more. Wallfella dropped his last project, his Way Too Cosy EP, back in 2021 followed by 2022 single 'Toitin Galanta'.
Pauric O'Meara, 'Wait For You'
The rising singer-songwriter's new single is based around a friend who was in a spiral of making mistakes in a relationship, but always remained confident that things would work out in the end. "This is a theme that can be difficult to discuss in the first person, but when you are not directly involved it becomes easier to see both sides of the story," Tipperary native Pauric explains. "The story and the feeling of this song is captured and shown through dreamy pop production and contrasting lyrics, showing both the vulnerability and power of being in love with someone."
Independent pop-rock artist O'Meara is based in Dublin, and has built up a reputation for his raw luring vocals, and love for personal storytelling. He's been making his mark on the Irish music scene for quite a few years, starting off by supporting bands such as Hermitage Green and Hudson Taylor before putting on two successful headline shows of his own in The Soundhouse and Workman's Club. He made his Electric Picnic Festival debut in 2019.
Advertisement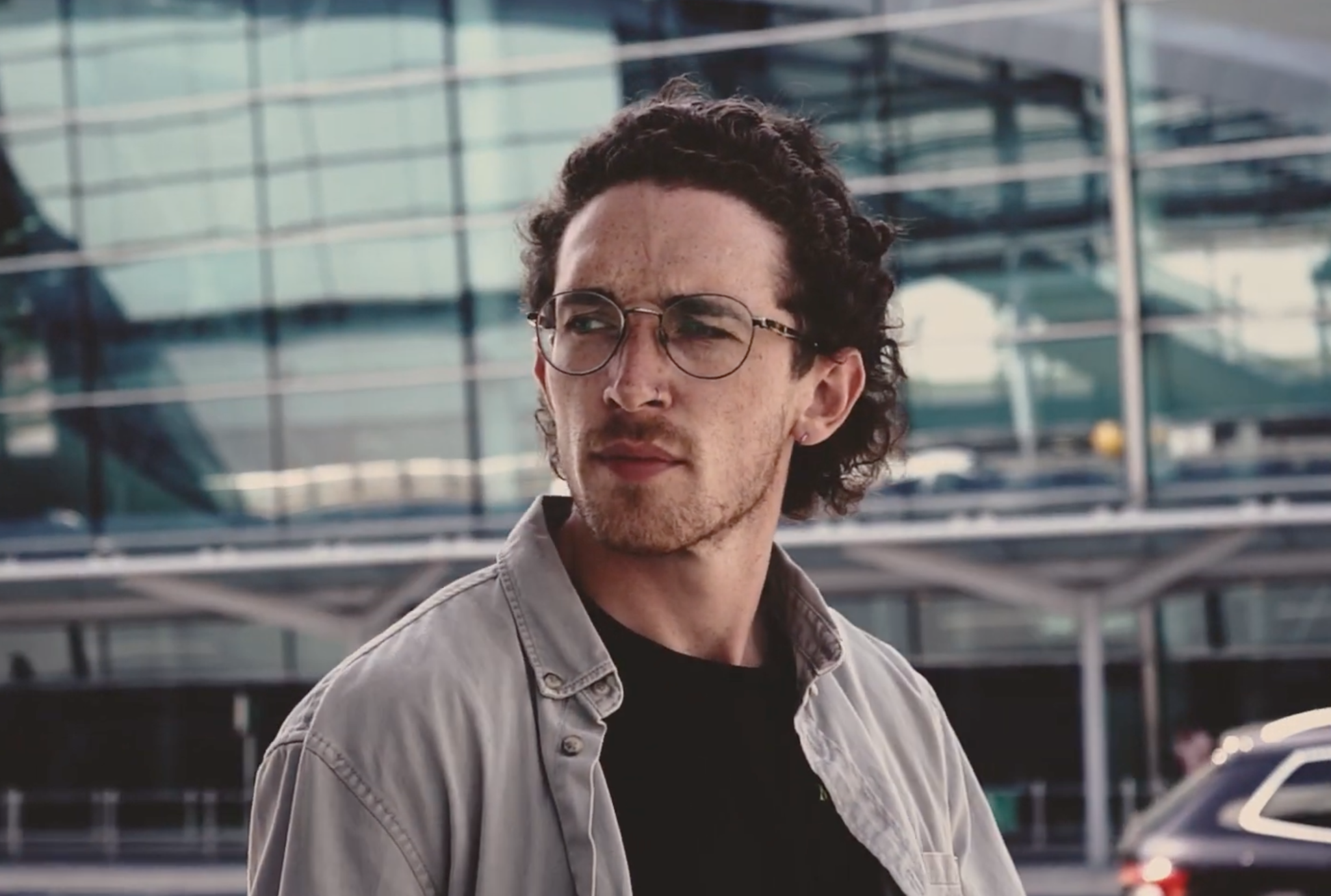 Gavin Fox, 'Lay Down Low'
For fans of Mundy, Mumford & Sons and The Waterboys; 'Lay Down Low' is a riveting anthem for rebellion against anxiety, the songwriter returns with a gorgeous track from his upcoming debut album, Awakened.
"It's sort of about discovery," Gavin Fox explains. Having picked up the guitar for the very first time at the age of forty, he continues, "I spent a long time in my head, with my own thoughts, at times with fear and anxiety. But then I experienced a kind of awakening, to be honest. I met my true self for the first time and decided I wasn't going to listen to negative thoughts anymore."
'Lay Down Low' is about when negative voices in our minds hold us back, and make us want to hide. "This song is about rebelling against that, fear and anxiety, and not being afraid to be loud about it. It's about being yourself."
lullahush, 'When I'm Not Awake I'm Dreaming Of You'
'When I'm Not Awake…' is based on a poem that lullahush's friend wrote detailing a dream he had about his partner after one of their first dates. lullahush's take on the poem was written in a single night, instinctually, with little conscious thought. The verse battles with feelings of self-doubt around making music, resolved only by the need to keep creating no matter what other people think of it. The single is the first to be taken from lullahush's forthcoming debut album A City Made of Water and Small Love, due out May 27th.
Advertisement
Though distinctly Irish in his storytelling and sense of melody, the multi-instrumentalist and producer music is unlike anything coming out of Ireland's thriving music scene at the moment. With songwriting influences as diverse as Mica Levi, Mount Kimbie, Leonard Cohen, Ryuichi Sakamoto, Colleen and Floating Points, he synthesises the harsh machine sounds of electronic instruments with an earnest sensibility that humanises the glitches. Producing music for other people opened his ears to electronic music, he was chosen for the Red Bull Music Academy residency in Berlin, a formative experience which exposed him to more left-field electronica. Coming back to Ireland afterwards, he got to work making the album and was impressively nominated for an Ivor Novello Rising Star Award in conjunction with Apple Music in 2020.
Ryan Sheridan, 'Get Yourself Together'
Black Keys cover 'Get Yourself Together' is the latest preview from Ryan's new covers album Americana due to land on May 6. The single follows on from 'The Well', 'Drinkin' Alone' and 'Parachute' to be previewed from the new record. In an earlier press release on the album, Ryan said that he's "experienced many styles of music while touring the US over the years. I felt lockdown was the ideal time to put this album together, and I have truly enjoyed the experience of producing it. It has been cathartic to be back making albums and releasing singles and I'm excited to see what the future brings."
"Since taking time out from my own catalogue to cover and have fun exploring these Americana tracks, the fans have been unbelievably supportive," Ryan says. "Like The Black Keys, this is all self-produced and I've poured a huge amount of myself into it. It has been an amazing adventure and I just can't wait to get the album released and get back out on tour."
Jack Dora, 'Love Never Comes'
After being tipped as one of our Hot For 2022 Irish acts earlier this year, Jack Dora makes his triumphant return with a brand new single, 'Love Never Comes'. 'Love Never Comes' finds Jack dipping into the dark glamour of '80s new wave – embracing the post-punk sounds of New Order and Depeche Mode as he continues to expose a more personal side of his songwriting.
"The song is both about the dissonance between two people in a toxic relationship and the dissonance between two sides of the one person," Jack explains. "It's the loneliness and pain of knowing the other person doesn't feel the same but also the self-fulfilling destructive nature of suffering through a depressive state. A state where it's the person you see in the mirror that doesn't love you. There's something so toxic about that the same as it can be with relationships."
Advertisement
Beauty Sleep, 'I Love It Here I Hate It'
Radical art-pop sweethearts Beauty Sleep are producer and songwriting duo Cheylene and Ryan aka "the Irish King and Queen of Indie-Pop". The Belfast natives are back with new track 'I Love It Here I Hate It', following on from previous single 'Go'. Their debut album Be Kind arrived back in May 2019. The new single sees the pair making use of big, brass, bold pop melodies with excellent results. There's even strings as background instrumentation, with a '70s flair. Cheylene's smooth vocals are on fire, with sparkling production methods and fun at their core.
Kelly Thornton, 'Marks'
Dark pop with a poignant songwriting at the centre, Thorton's Marks On Me track 'Marks' casts sweeping orchestration against moving vocals. Side by side with 'Linger On Me', 24-year-old Kelly is honing her craft further by the day. Driven by emotion and strings, it's got a cinematic confidence that allows her to stand out in the pop realm. Also an actor, Thornton is best known for her roles as Corrina Mallon in the 2015 RTÉ drama Clean Break and Emma in the film Life's a Breeze, which earned her an IFTA nomination for best actress. She released her debut single 'Magick' back in 2021, so expect big things this year for the breakthrough act.
Síomha & the Olllam, 'Craobhacha'
Advertisement
Intricate songwriting as Gaeilge with stylised production, Síomha and the Olllam morphe their melodies into one gripping track. Soaring vocals and swirling folk instrumentation bleed into each other, with warm harmonies and perfect pacing. The hugely talented singer-songwriter recently shared the music video for November 2021 single 'Spéir Rua' and announced a slew of tour dates. The single is taken from Síomha's forthcoming album Infinite Space which is set to arrive later in 2022. Joe Dart of Vulfpeck, Martin Atkinson and Michael Shimmin from the ollam, Louis Cato and violinist Jeremy Kittel all contribute to the record.
Wallis Bird, 'The Power of a Word'
The gorgeous new single is taken from Bird's forthcoming album Hands, which will be released on 27th May 2022. Electro-pop track 'The Power of a Word' is deeply personal, poetic and introspective. Her unique method of delivery, armed with perfect elocution, allows each lyric to be heard with crystal clarity. The upcoming new album is a turning of the spotlight onto herself, raising issues that are sometimes far harder to face. Confronting themes of trust, alcohol abuse, stagnation, self-censorship and self-improvement. Each of them, however, is delivered by a voice uncommonly blessed with joy, ingenuity and empathy.
Irish born and Berlin based, Wallis Bird has released six albums since 2007, for which she's won two Meteor Awards (replaced by the Choice Music Prize) – mostly recently for Best Female Artist – and a prestigious 2017 German 'Music Autoren Preis' (Music Author Prize), not to mention two further nominations for the Choice Music Prize.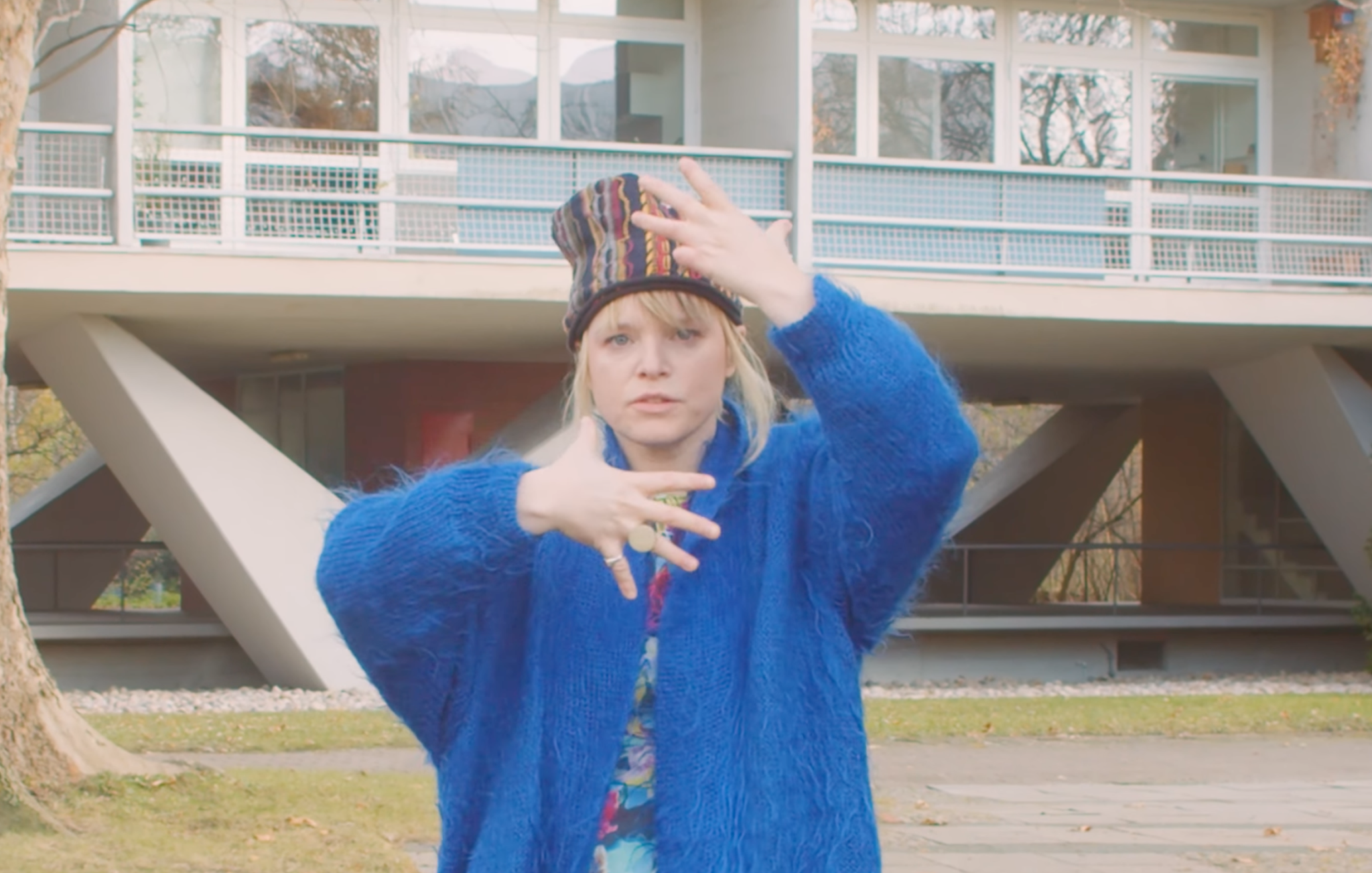 Jafaris & Hellberg, 'SNEAKY SNEAKY'
27-year-old Stockholm-based dance artist and producer Hellberg has tapped Dublin-based rapper Jafaris for a new house anthem 'SNEAKY SNEAKY'. Armed with ferocious beats and the hip-hop star's laidback yet in-your-face flow, it's a surefire hit and a sidestep for Jafaris. The Zimbabwean-born Irish artist released his latest EP, I Love You but I'm in a Bad... Mood, back in 2020. It followed the huge success of his critically lauded debut album Stride. Revisit our chat with the rap act here.
Advertisement
Mango x MathMan, 'Ponzi Riddim'
"The hustle always outdoes the talent," the duo say from the start. A high-paced, fierce new single from grime duo and rappers Adam Fogarty and rapper Karl Mangan, aka Mango & Mathman marks their return. Trickled with drum 'n' bass influences and Irish references, 'Ponzi Riddim' marks the pairing's first single since 2021's 'Vibes' and 'Heartbreaks & Promises' with Melina Malone. The duo originally broke through the mainstream with their visceral debut album Casual Work, which was years in the making.
KALLA, 'Soul'
"Multi-instrumentalist turned producer turned bandleader" KALLA is set to explode onto the scene with his distinctive array of alt-soul music. 'Soul' follows on from the craetive's 2020 singles 'Feel That Way' and 'It Be How It Be', continuing on his laidback, chillwave soundscapes and funk-infused synth choices. We're hooked.
Having spent the last two years experimenting in his bedroom, the rising talent opened a studio in the heart of Belfast where he has been working an upcoming EP. He's also collaborating with plenty of other fresh faces on the Irish music scene, so keep an eye out for his name in lights in the coming months and years.
JYellowL, 'Ladies Night (Freestyle)'
Nigerian-Irish rap star JYellowL is back with an Afrobeats bang with a freestyle rendition of 'Ladies Night'. With the Dublin-raised hip-hop star's smooth bars paired with sultry beats, it's a track that won't leave your head in a rush. The slick production of Nigeria-based producer StevJazz, who is signed to Aristokrat records, has helped shape JYellowL's latest work.
Advertisement
2021 singles 'See Me Finish' and 'Appetiser' featuring UK-based artist Antigoni were offerings taken from the talented artist's upcoming EP shades of yellow, which due for release later this year. 2021 saw JyellowL's critically acclaimed debut album 2020 D|vision nominated for Irish album of the year at the RTÉ Choice Music Prize Awards and debuted at No.2 on the official iTunes album charts.
Listen to the playlist in full below: