Listen to Hot Press' favourite new Irish tracks below.
Joy Crookes, 'I Don't Mind'
The opening track on Crookes' highly-anticipated debut album Skin sees the singer-songwriter employ smooth violin strings, trumpet sounds and slow-key drum machines for a jazz-infused soul hit. Speaking of a sexual partner with a hazy definition of their relationship, the Irish-Bangladeshi talent injects vulnerability with clever wordplay for a brilliant start to her first full-length album.
"You wanted my body, not my mind/Now you're reaching your hand to my face/Knowing that I'm just a phase/ You need to learn to separate the time/ I am not your lover, I'm just for Friday nights," she croons. "I don't mind if you don't mind, but if you should see a future when I'm with you/You've got to go."
Sprints, 'Modern Job'
Dublin band Sprints have followed on from recent track 'How Does The Story Go?' by announcing an EP called Modern Job. The project will arrive on Nice Swan Records on March 11th, 2022. 'Modern Job' offers alt-rock dynamics under Karla Chubb's spoken-sung vocals about growing up queer. Media representation of that identity is at the song's core.
"'Modern Job' is a critique of modern existence but also an exploration of growing up queer," Sprints state. "In your formative years, you are bombarded with media, books, news that depict what a 'normal' life should be. Long live the nuclear family. When you grow up queer all these ordinary things can seem extraordinary, out of reach and in some parts of the world, illegal. It leaves you feeling lost, excluded and confused. I wanted the song to capture chaotic energy, loneliness and longing of normality while trying to find acceptance within yourself."
ROOUE, 'Dancing Sad'
The Irish pop twin duo's latest release channels the same dark melodies as previous singles, and incorporates a unique R&B palette. 'Dancing Sad' is about choosing to dance broken-hearted instead of dancing while downcast with the wrong person. "We wrote this song when one of us was going through a hard breakup we wanted to write an anthem for ourselves to get us out of bed and moving again, and to help others who may be struggling to do the same," ROOE said of the new track.
Bambie Thug, 'P.M.P'
Irish-born, East London-based Bambie Thug doesn't hold back on new single 'P.M.P'. Their recent debut single 'Birthday' and follow up 'Psilocyber' made quite an impact, but 'P.M.P' goes one step further. Featuring dark, gothic electronic elements and a heavy dance beat, the track hoovers up trap and pop sounds to dizzying effect. The intense metallic elements evoke 'Vroom Vroom' era SOPHIE, while the lyrics have Peaches' influence down to a T. "I got pussy, money, power," Bambie spits, vocals warped.
Thumper, 'The Loser'
Post-punk noise rockers Thumper have shared their highly anticipated single as a fresh start, kicking off an extensive UK tour and the build up to their debut album.
"'The Loser' is presented as a love song but is howled by an unreliable narrator," lead singer Oisin says. "A fishing-for-compliments style tirade of non-sequiturs, each verse is bursting at the seams with faux self-depreciation. The song races along at breakneck speed, each section pushing past the crescendo of the last. As the final chorus blasts through your speakers, the saccharine melody reveals a pathetic character that has spent the whole song talking about themselves."
A mainstay of Dublin outfit Thumper's live set for years, this long requested studio version of 'The Loser' comes in the lead up to the band's UK tour.
David Keenan, 'Sentimental Dole'
Taken from Irish singer-songwriter, multi-instrumentalist and poet David Keenan's sophomore album WHAT THEN?, 'Me, Myself And Lunacy' sees the artist explaining why he had to keep something back for himself lest he lose it. Keenan steps away from the "method Jekyll and Hyde" because it's "hard to inspect whether your mind's still fried or wrecked when your life's become a public execution." A down-tempo track of simple guitar melodies and a calm drum beat, Kennan's crystal clear vocals emphasise the art of his words to perfection.
Aby Coulibaly, 'Chamomile Tea'
Dublin raised, London-based act Aby Coulibaly has shared her new single 'Chamomile Tea' - a delicate fusion of neo-soul and R&B. Featuring seamless transitions between song and rap, a style reminiscent of the iconic singer Lauren Hill, 'Chamomile Tea' is presumably in reference to Chamomile Records, the label she shares with her friends (including rapper Monjola). Sultry smooth, Aby's vocals are like honey on the follow up to 'Taurus' and 'Long Nights'. "Dark chocolate with some chamomile tea/that's my evening please/and it's just past 3/got me chasing sleep," she croons over a low-key hip-hop beat.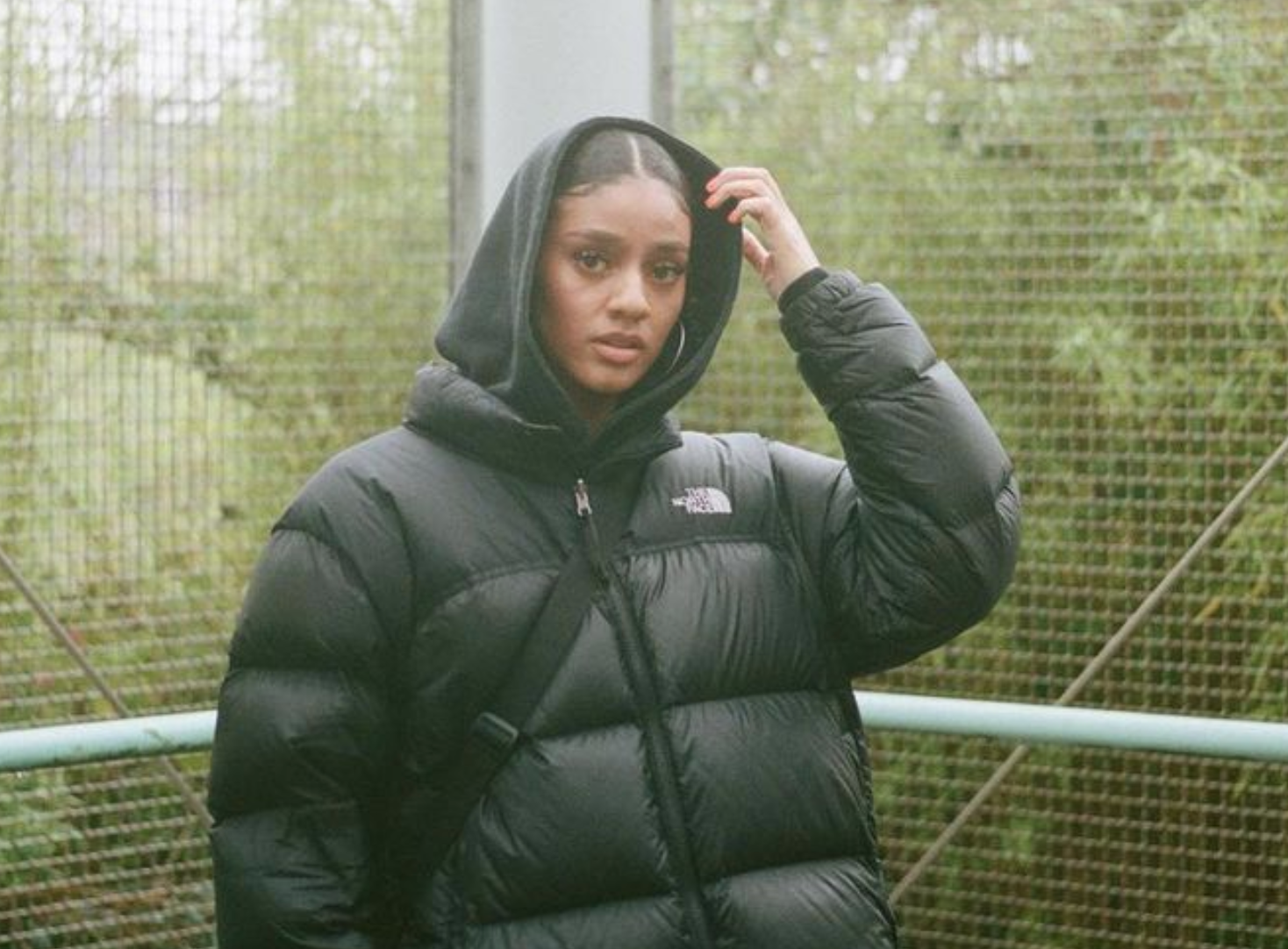 Chaya & Kungs, 'Sickness'
Dublin dance artist Chaya collaborates with French DJ and musician Kungs (Valentin Brunel) on new track 'Sickness'. London-based Chaya previously teamed up with Boys Noize on a garage-inspired song that features vocals and a co-write from James Vincent McMorrow. The classically trained multi-instrumentalist is set to release a debut EP via Warner. 'See You', 'Calling', 'Say Something' (with Jay Pryor) were all shared this year after 2020's 'Nevermind'. 'Sickness' sees a build-up of electronic, house soundscapes into a stunning crescendo of beats. Chilled out lyrics add to the brooding atmosphere.
Maria Kelly, 'nobody but me'
"The world is gonna keep moving and everything is gonna keep happening whether you go with it or not/I guess you have to really do what you want and not hold back," a voicemail opens the beautiful track on Maria Kelly's new album, the sum of the in-between (VETA Records). A gentle guitar strumming underlies Kelly's harmonies, with lyrics exploring the loss of self-confidence. You have to be at peace with yourself and your own company to find happiness, but it can be a treacherous journey. The song perfectly shows why the West of Ireland singer's alt-folk sound has garnered millions of streams worldwide.
MAIA, 'Boss'
'Boss' was written and produced by emerging Dublin R&B artist MAIA and Alex O'Keeffe (Erica Cody, Bobbi Arlo, Fia Moon) in Alex's studio in December 2020. Laced with attitude and topped with captivating breathy vocals, the track opens with the singer wanting and wishing for more from her partner. The song builds from a message of longing, into one of frustration and eventually, defiance against mind games and the other dreaded behaviours of the standard "f*ck boy".
Lwny, 'Ain't the Same'
Irish producer and audio engineer Lwny has shared the follow up to his 2021 single 'Body', titled 'Ain't the Same'. Full of warm synths, trap beats and tropical house elements, the funky track has the chilled vibes of summer mingled with the atmosphere of a late night comedown surrounded by friends. Lwny released his Yeah Same EP back in 2018 before sharing 'Runaway', 'Apollo', 'No Sleep', 'Stay the Night', 'Dreams', 'Can't Put The Work In', 'Sun Is Dark', 'Madness', 'Swaggah Back' and 'Without You' across 2019 and 2020.
Really Good Time, 'Sitting Me Down'
Double singles 'Sitting Me Down' and 'Best Medicine' bring the fun back into post-rock music. "All my girlfriends move to another country," the banger, inspired by Pixies and LCD Soundsystem, opens. Really Good Time build a winding array of guitars around a krautrock core on both tracks, with limitless potential for live performance brilliance. The new band is made up of former members of Dublin band Beach / Fat Pablo and electronic producer Diolmhain Ingram Roche AKA Wastefellow. Really Good Time's byline says they are "Dublin's hottest post-crunk apré-garde super group," so you can imagine the on-stage banter.
Viscose, 'Peace of Mind'
Irish electro-pop queer artist Viscose has shared brand new single 'Peace of Mind', elevating his trademark dance roots with intense, poignant subject matter. 'Peace of Mind' is ultimately a sonic form of therapy for Viscose. It's a song that showcases the trauma mental illness can have on the mind, fusing vulnerable lyrics with dance music to normalise issues which affect everyone at some stage in their lives.
"There's something about expressing a certain feeling not only through words but actually through the texture and format of instrumentation," Viscose says about 'Peace of Mind'. "Dance music doesn't always have to have a happy story behind it."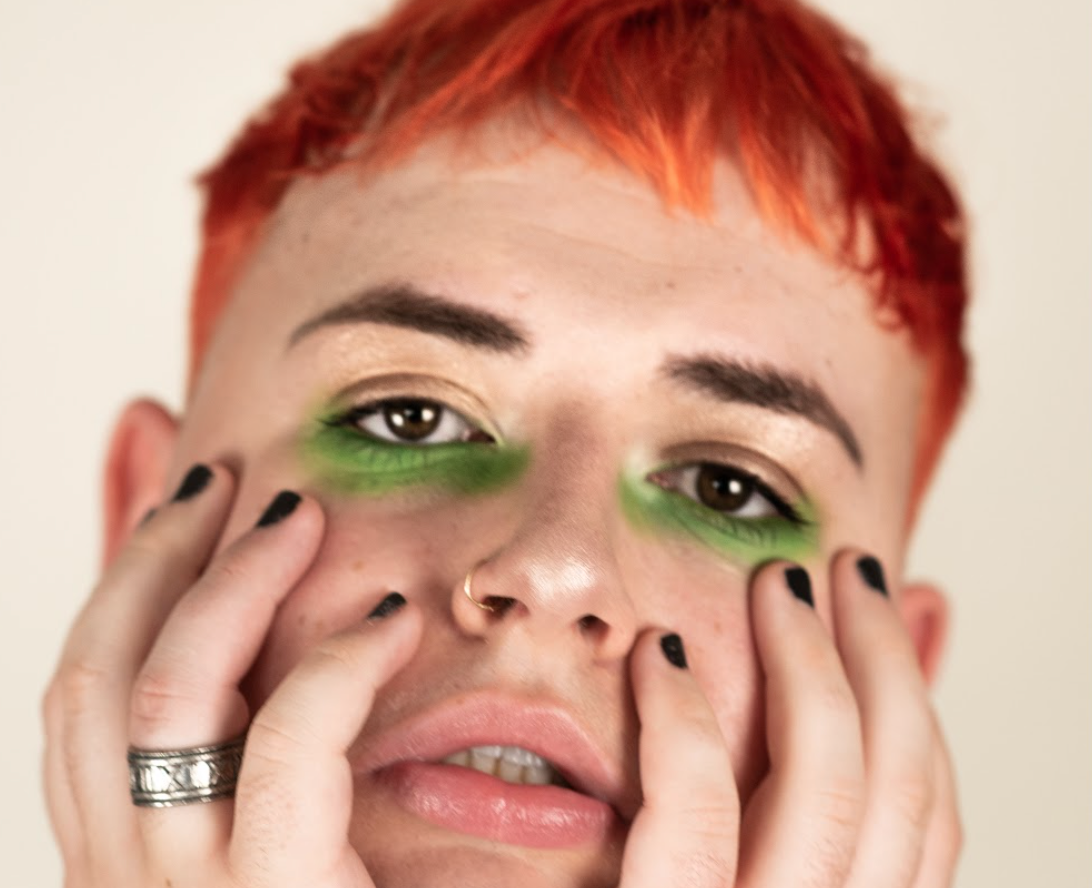 Brigid Mae Power, 'Mother in the Sky'
Following the release of the Irish singer-songwriter's 'Burning Your Light' 6-track covers EP out last month, Brigid Mae Power has shared 'Mother In The Sky' on Fire Records. The warm acoustic track tackles the intimacy of motherhood, strength and healing. Inspired by a dream, 'Mother In The Sky' tells the tale of a maternal older woman using her healing hands to reach out and help those who have lost their own Mother. The single marks her first self-penned music since her acclaimed album Head Above The Water.
"The feeling I got from this dream was that the Mother and being Maternal are both an energy," Power notes. "You don't necessarily have to have children to be a Mother or also have a living Mother to be Mothered. I was writing about my dream and how that Maternal feeling that can come from many places."
A. Smyth, 'Rain Boys'
Earning acclaim for his Vann Music project, Aaron Smyth delivers a highly impressive debut album with echoes of progressive folk mavericks such as Bray's Fionn Regan and Radiohead's Phil Selway. 'Rain Boys' is the latest single to be taken from Last Animals, which was recorded in Wexford. A haunting rumination on nature and the meaning of life; opener 'Rain Boys' sees Smyth explore "friendships with big dreams that changed along the way and are now just moments frozen in time".
Kev Olden, 'Ache'
'Ache' marks the third single to be released from Olden's forthcoming EP 'Time We Have Left'. Written in lockdown and produced with fellow Irish artist Tiz McNamara, 'Ache' is a tension-filled belter that culminates in a spiralling, archaic conclusion of gritty guitar and bellowing drums. "Lover of mine/I think I'm losing control/These delicate lies/They've started taking their toll,"the lyrics read. "Turning me in to something easy to break/there's no such thing as an honest mistake."
If the likes of Ben Howard, James Vincent McMorrow, Paolo Nutini, Jose Gonzalez, Bon Iver and Jack Garratt are on your Spotify playlists, Kev Olden will slot right in beside them.
smallmint, 'The Radiator'
Organ chords intertwine with guitar melodies and added instrumentation to build up the pace of their indie-rock, Americana-inspired debut album where we all end up in the end. Andrew Cameron-Braithwaite's vocals impressively emanating the likes of Pa Sheehy and Isaac Slade of The Fray. 'The Radiator' sees the frontman find his footing with more confessional, emotional depth. smallmint often forge a similar, nostalgic soundscape to that of US indie-rock bands like New Radicals and Semisonic.
Sam Wickens, 'Civil'
Bangor singer-songwriter Sam Wickens shared his bewitching debut album All I've Seen back in 2019. Compared to Jeff Buckley, John Martyn, Death Cab For Cutie, Tom Waits, Co. Down's Wickens is a soulful writer and performer with a restless creativity, conveying a personal blend of electronic, soul, blues, gospel, folk and indie. Speaking about the new single - his first since February's Watson EP. Sam says: "'Civil' tells a coming of age story of a boy that is growing up through a troubled home, trying to find his own way in life and grow an understanding."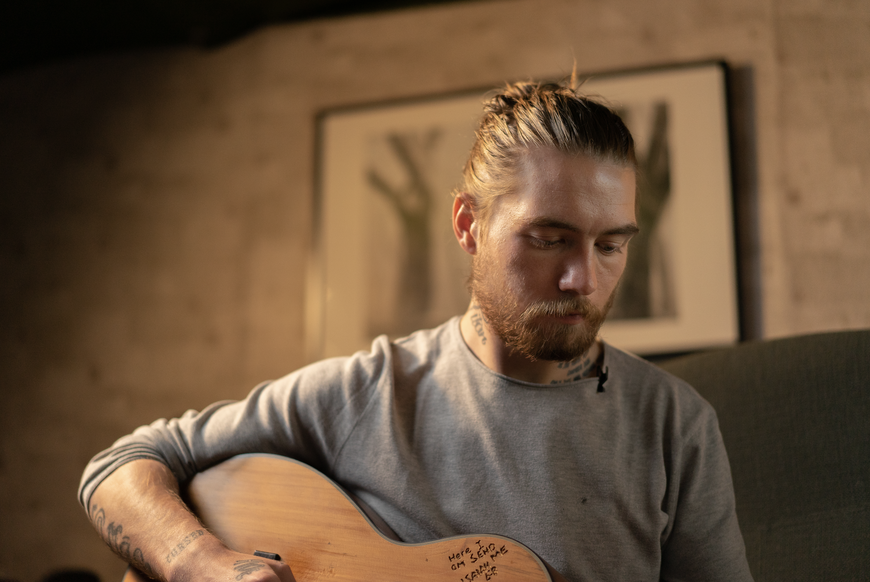 Christian Wethered, 'Pie a la Neige'
Dublin based poet and singer-songwriter Christian Wethered is back with debut album Mon Petit Jardin. The vocalist describes his former connection as "a magpie in snow/who hops and dips and never looks back/never looks back." Deeply creative lyrics and a delicate guitar-string melody are Wethered's bread and butter, and 'Pie a la Neige' doesn't disappoint. Choral harmonies sounds glorious, too.
"The album is about loss and abandonment in the context of suffering from M.E. (Myalgic Encephalitis). It's predominantly a folk/ alternative LP and has a retro French vibe, which derives from when I was living in France. It's ostensibly about a break up, so the French Chanson went hand in hand. The session players included Soda Blonde drummer Dyl Lynch and Basciville's Cil Byrne - experts in their trade."
Blondmodel, 'Temporary Company'
Electro-pop gem 'Temporary Company' comes from Dublin duo Sean and Stephen. Friends and musicians since primary school, they only started making music in 2019 when they released debut single 'Phonecall'. Their latest track has '80s nostalgia in the form of low-key synths and a down-tempo drum beat. It explores the comparisons drawn between a romantic connection and someone who merely fills the empty space beside you.
Inhaler, 'Your Power'
Following the completion of their sold out UK tour, Inhaler release the My Honest Face EP. The project includes the band's cover of Billie Eilish's single 'Your Power' and the track 'When I'm With You' - previously only available as part of the deluxe vinyl edition of the band's No. album It Won't Always Be Like This.
Originally released in 2019 and a fan favourite, 'My Honest Face' was reworked during sessions for the album and has now amassed over 25 million combined streams. The band's cover of Billie Eilish's Your Power had previously been an exclusive on the Apple Music At Home EP and was performed for Annie Mac on BBC Radio 1 in the summer.
Matoma & Steve Garrigan 'Never Surrender'
Norwegian DJ and producer Matoma has teamed up with Kodaline frontman Steve Garrigan on an empowering new single, 'Never Surrender'. Written over lockdown, this is Matoma's second release in 2021 following 'Summer Feeling' and 'Good Vibes' with Hrvy. There is also a more emotionally turbulent theme running through the release, focusing on self-worth and resilience. "This is a song about bullying and anxiety, believing in yourself and never giving up on who you are," Steve Garrigan says.
Julia-Maria, 'Luna Moon'
Cork act Julia-Maria (AKA Julianne Quirke) released her debut EP on October 13th, featuring debut single 'Faithless Follower', recent single 'With Me' and three new songs. Her gorgeous vocals excel on 'Luna Moon', a down-tempo track full of yearning and vulnerability. Julia-Maria used the initial March 2020 lockdown as an opportunity to get her material recorded, and found the perfect surroundings to do so in Monique Studios with Christian Best, who proved to be a great addition to the creative team.
Ryan Mack, 'Sad Fuck'
After previous incarnations as a BIMM student, a member of the boyband HomeTown, and a furniture deliveryman, the only thing on the hard-working Newbridge lad's mind is his burgeoning pop career. 'Sad Fuck' is an infectiously catchy pop tune with bite and vibrant harmonies. Focusing on self-worth and looking for excuses to dodge social meetings, Mack sings of wanting more for his own mental health.
DJ Aaron Kennedy, DJ Gary Cronly & Emmo, 'Struck By You'
'Struck By You' features a great vocal from one of Ireland's new rising pop artists, the Cork-based Emmo. Similar in vibe to Shane Codd and Joel Corry; Midlands duo DJs Aaron Kennedy and Gary Cronly have worked their magic. Emmo first came to prominence on the BBC show I Can See Your Voice. It's got a steady build up to a dance-pop explosion in the chorus - you'll be racing to the dancefloors on October 22nd.
Anna Carmody, 'Hangover'
Brooding and resting on a pensive, tense atmospheric-folk knife-edge, Anna Carmody's 'Hangover' is attention-grabbing in the best possible way. The Galway-based Little Red Edu founder is influenced by the likes of Norah Jones, Amy Winehouse and Lana del Rey. 'Hangover' was shared alongside 'Gone Away Dear' today, both beautiful and piano-heavy. Her introspective lyrics feel as though we're reading someone's intense diary entries, intimate and emotive. Those raw vocals aren't going anywhere, hopefully.
Gareth Quinn Redmond, 'Oscailte'
The title track from Gareth Quinn Redmond's reflective new record Oscailte is glittering with warm synth ambience and textured soundscapes. Gentle piano chords and poignant synths create space for meditative thought and relaxation. Redmond and fellow artist YURN shared their second collaborative project, Life's Slow Build, in January of this year. The Dublin-based composer is influenced by the work of Satoshi Ashikawa and his 1982 album Still Way (Wave Notation 2).
Daniel Etherton, 'Good in Goodbye'
London-based songwriter Daniel Etherton has shared a double A-side in tribute to his grandfather, who passed away in April. 'Good in Goodbye' and 'Sand' both tell the story, focusing on his grandmother living with her soulmate. It's beautiful, and gripping.
"These two tracks evolved from something really sad happening. My Grandad passed away and I was asked to write the eulogy and read at the funeral, deciding to focus on the 'good' in goodbye," Daniel says in a press release. "With restrictions at the time, it was harder to give him a proper send off. I bottled up a lot on that day to get through my part and have mixed feelings about it but made 'Good In Goodbye' as a coping mechanism."
Listen to the full playlist below: