Listen to our favourite Irish tracks of the week below.
Villagers, 'Song In Seven'
Among the highlights on Fever Dreams (the new album from Villagers, out today), 'Song In Seven' is a captivating exploration of escapism and deliriousness – spilling over with lush, ambitious instrumentation.  "The number seven just kept appearing in my life, for some reason," Conor told us recently. "Then we found ourselves swimming after a show in Vlieland, a Dutch island. Brendan in the band looked up and said, 'There's the main seven stars of Ursa Major.' I felt like I was connecting to the universe with these crazy synergies. So Ursa Major made its way into 'Song In Seven'."
Somebody's Child, 'Stubborn'
Dublin-based indie rockers Somebody's Child have returned with new single 'Stubborn' - the final cut to be taken from their forthcoming EP, Staying Sane. The conceptual project is written from the perspective of a long road trip along the west coast of Ireland, influenced by the Beach Boys and the Drums. Speaking about 'Stubborn', frontman Cian Godfrey says, "'Stubborn' to me is an honest reflection of any relationship nowadays. Everyone has that stubbornness in them and can relate to this."
Carrie Baxter, 'Something In The Water'
Advertisement
The GRAMM-produced new song from neo-jazz pop act Carrie Baxter presents a paradoxical theme: needing something other than water to feel good versus feeling good by simply drinking water. It's full of nostalgia, yet tainted slightly by a retrospective view of various intoxicated encounters. "'Something In The Water' is an ode to youthfulness and decisions that bring momentary joy but leave a bad taste in your mouth, both metaphorically and literally," says Carrie, who also works as an in-demand personal trainer working in one of London's boutique gyms. Baxter's forthcoming EP What Now will be released on Friday, 22nd October, supported by a six date tour across the UK and Ireland.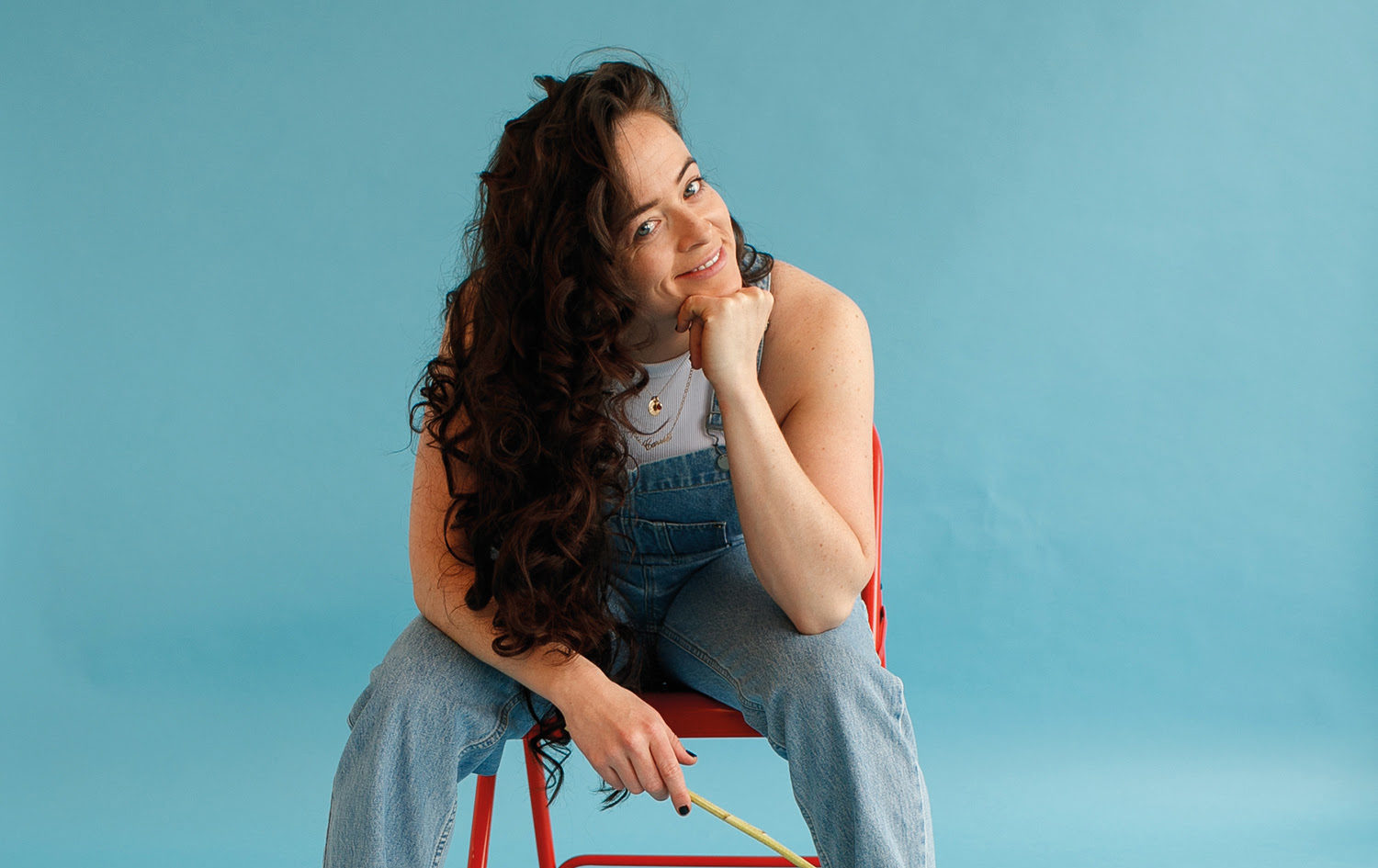 K3:lu, 'Arc of the Rising Sun (DJ Neil Flynn remix)'
Taken from the debut K3:lu album released last March, 'Arc of the Rising Sun' gets a re-jig courtesy of Irish-born Berlin dwelling DJ Neil Flynn with his 'Rhythm Re-Arrange Mix'. Coinciding with a mini run of K3:lu live shows - starting at 'Love is a Stranger', presented by Another Love Story on August 20th - Flynn has toughened, tightened and twisted 'Arc' into nearly six minutes of slickly produced heaviness. Kʒːlu (Curlew) is a new solo project of Clonakilty, Cork musician and composer Patrick Hatchett.
Clare Sands featuring Brídín, 'Iontach Bheith Beo - Good to Be Alive'
Clare Sands and longtime friend, composer, and musician Brídín have joined forces to create raucous anthem to raise the spirits, right when we need it most. The pair embarked on a journey following Sligo Greats (Yeats, Queen Maeve, Michael Coleman & Kevin Burke) along the shores of Enniscrone. Over one week, the two forces of nature composed and recorded 'Iontach Bheith Beo' (Good to be Alive) whilst simultaneously converting a giant Boeing 747 plane for Brídín's EP launch. The result is a driving, pulsating, celebration of life, for those that have gone before us, and those yet to come.
Xona, 'In My Head'
Advertisement
'In My Head' is the third single from emerging Afro-Irish newcomer Xona; a triple threat who combines a talent for songwriting and production with a beautiful voice to deliver sensual, soulful pop music. His latest single is another melodramatic banger, the kind of captivating pop-inflected hit that he is becoming known for. Having moved from Lagos to Ireland at the age of 10, he spent his teenage years mingling between the church choir and watching live performances of pop stars like Prince and Christina Aguilera on YouTube. Xona studied jazz and popular music while making ripples in the Irish underground music scene.
Enda Gallery, 'Cowboy Coffee'
'Cowboy Coffee' is a song about stepping into the world of hedonism as an innocent and being guided by someone a lot more experienced to things you never imagined. Gallery's longtime collaborator, friend, and successful German hip-hop artist Nobody's Face helped to finish the track. The artwork and music video were created and produced by Chris Schwarz, shot in Kilfenora, Co. Clare where Gallery set up his own recording studio and artist retreat to produce and work with the likes of Tolü Makay, Strange Boy and Mundy.
WARD, 'Out of Range'
Taken from WARD's highly-anticipated debut EP Strawberry Jam, 'Out of Range' is a funky, alternative banger with chilled out elements and an addictive beat. Contemplating past mistakes as he drifts between staying out late or solving his problems by going to bed, the track is a surefire hit. Strawberry Jam is Sean Ward's tribute to summer, featuring groovy basslines, heavy drum grooves, punchy choruses and dashes of guitar goodness deposited throughout the running time. 18-year-old multi-instrumentalist and producer WARD, hailing from Waterford, has only producing music for under two years. He's quickly becoming an artist who regularly delivers radio ready pieces of bedroom pop.
Bobbi Arlo, 'FEVER THOUGHTS'
Arriving on the Irish scene last year with a powerful, arena-ready pop sound and indisputable star quality, 23-year-old Dubliner Bobbi Arlo is back with her second single of 2021. "'Fever Thoughts' is the product of me craving those special nights out. I wrote the song after reminiscing about my first night in the big City and how mesmerising and fun the whole experience was. I really wanted to captivate the energy and excitement I felt that night and put it into a song." Previous singles 'Berries', 'Signs', 'Breathe' and 'FEEL IT' show equal levels of pop promise - she could well be the next Ariana with lungs like those.
Advertisement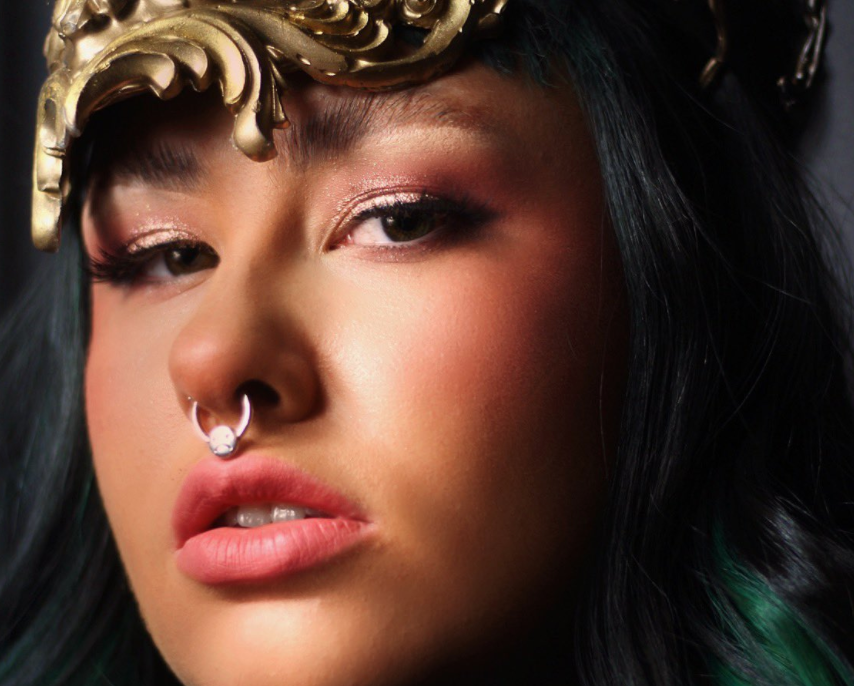 Fia Moon, 'Simple'
The upbeat track is the latest from the Irish singer-songwriter, who explores the complex early stage of a relationship and the complicated emotions that arise, when one person may be more invested than the other.
Of the single, Moon said: "I've always been fascinated by the fact that two people can be in the same situation but experience it through a completely different lens because of their mindset. This song really is an exploration of that and wishing I was able switch to a less complicated frame of mind, wishing things would be more simple." Fia wrote the track over Zoom calls with Bill Maybury, who is based in Cork, and Austin Ward, who is based in LA.
Floor Staff, 'The Occupants Rotate'
Anthony Donnelly, AKA Floor Staff, has dropped a brand new single ahead of the release of his debut album, Attention, next Friday (August 27). 'The Occupants Rotate' is a beautifully heartfelt exploration about having faith in someone, featuring crisp emotional vocals from Donnelly. The track swells with simple instrumentation mixed with the musician's penchant for writing sparkling pop music. It's been a prolific summer for Floor Staff, who released 'Aspiration' in June and 'Empathize' back in in July. Previous single 'Aspiration' marked the songwriter's return after a 4-year hiatus.
The Clockworks, 'Throw It All Away'
Advertisement
Having been signed to Alan McGee's new record label 'Creation23' (now It's Creation Baby) immediately after their move to London, Galway post-punk quartet The Clockworks have impressed audiences in London and beyond with their live performances. The Irish band are slated to play six dates across the US as guests of the iconic Pixies in September, having shared 'Feels So Real' earlier this year. 'Throw It All Away' is an up-tempo single describing small segments of working life as it is today, narrating how everything isn't as fulfilling as you thought it would be.
Rosa Zajac and Daragh Lynch, 'The Burning of Auchindoun'
Edinburgh-born artist Rosa Zajac – who is based between Dublin and Glasgow – has teamed up with Lankum's Daragh Lynch to share a powerful new version of 'The Burning of Auchindoun'. The track is taken from the compilation album Songs Without Authors Vol. 1, out September 10, on Broadside Hacks Recordings – a London-based label dedicated to "the celebration and perpetuation of folk music." The project is also set to feature Irish artists Junior Brother and Brigid Mae Power, alongside the likes of Katy J Pearson, Pixx, Sorry, Yorkston Thorne Khan, Gently Tender, Blaenavon, Shovel Dance Collective and more.
Powerful Creative Minds, 'Am I Wasting Time'
'Am I Wasting Time' is taken from the Crumlin outfit's brand new 4-track EP. The song was written from a reflectional point of view, querying whether we pass the years by in our relationships, jobs or in music. PCM have been questioning all aspects of life over the last two years during lockdown and with all of these restrictions that have been put on us. The crew officially released their debut EP, #39, last December following a slew of recent song releases.
Mango X Mathman, 'Vibes' feat. MC Creed
The infectious 'Vibes' marks the first non-remix track from Dublin duo Karl Mangan and Adam Fogarty since their 2019 debut album, Casual Work. Their new single is a dance-heavy anthem, featuring a guest verse from UK garage legend – MC Creed. Curated on rave-inspired piano chords and an intense vocal melody, it's readymade for radio. "Mathman sent me this record in the hardest lockdown, a miserable winter, no end in sight," Mango wrote on his Instagram page today. "When I listened to it I could close me eyes & remember that feeling of being in a club havin' the night of yer life singing, dancing & buzzing with yer mates."
Advertisement
Erica Cody, 'Back To Basics'
Fresh off the back of her last single, which went straight to No. 1 on the Irish iTunes Charts, Erica is back with her sensuous new release 'Back to Basics'. The Dublin R&B artist is more confident than ever in her new track, which marks the first taster of Erica's forthcoming EP. Raw and honest, the songs looks boldly at the concept of revealing all of yourself in infatuation. "Nothing needs to be complicated when you can keep it simple," Cody says of her new single. "Love can be complicated but only if we make it that way. When you take it back to basics and ignore the outside noise that's when it works best."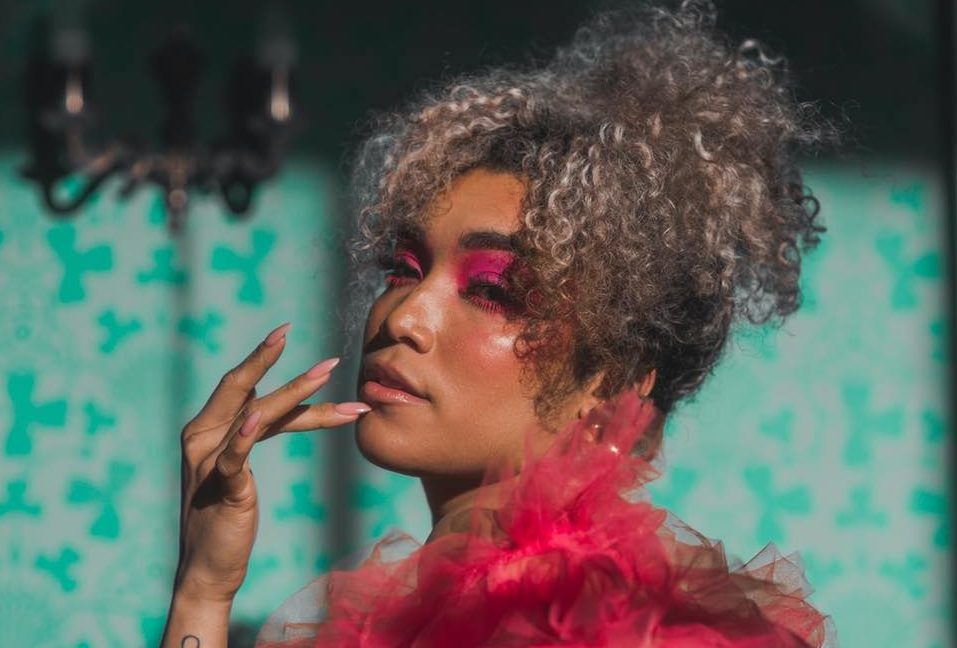 milk., 'I Don't Mind Falling In Love With You'
The newest song on the 2, The EP; 'I Don't Mind Falling in Love With You' was saved best for last, as said by Mark McKenna. According to Mark, its "spacious", yet "intimate" soundscape means that "it's very different from all of our previous work and is probably the least pop song we've done, it almost feels kind of emo to me." Their second EP features singles 'Y&I.', 'I Hate The Way You're Looking At Me (Lately).', 'You're So.', 'In LA.' and '2.', with Search Party Animals'. The rising Dublin-based quartet are set for greatness, we're sure of it.
KhakiKid, 'Shlumped Up'
You may recognise Good Buzz Collective's Khakikid from his feature on 49th & Main's debut EP (which is amazing, btw) and a recent verse on Ahmed, With Love.'s 'Full Plate', but he's a busy soloist all the same. 'Shlumped Up' sees the Dublin rapper ground his self-deprecating brand of hip-hop in a chilled out instrumental that accentuates the easy breezy wordplay. Earlier in 2021, Khakikid shared 'STFU' and 'Breakfast on Pluto' with Bricknasty, who provide backing vocals on 'Shlumped Up' with F3miii.
Advertisement
David Keenan, 'What Then Cried Jo Soap'
Louth singer/songwriter David Keenan has returned with a teaser from his upcoming second album WHAT THEN?, coming October 15. The video for 'What Then Cried Jo Soap' sees Keenan taking on interpretive dance and swimming while his thumping new track plays. "This song details the desire for purpose and meaning in one's own life," he says in the video's description. "These are human struggles which I believe we can all relate to, heightened like never before as a result of the great trauma that has affected all our lives in countless ways since the pandemic began."
All The Luck In The World, 'Only Avenues'
Irish songwriting trio Neil Foot, Ben Connolly and Kelvin Barr make up All The Luck In The World, based in Berlin. The band's intimate blend of alternative-folk and collective passion for storytelling, composition and song craft have earned them acclaim in their 10 years as an outfit. Formed in 2011 while Foot was still in school, Connolly and Barr joined two years later to collaborate on a self-titled debut record for the band, which was written in Foot's secluded family home in the Wicklow mountains. 2018 saw the outfit release sophomore album A Blind Arcade, before releasing new single 'Moon' in 2019. 'Only Avenues' is a beautiful, laidback melody with acoustic soundscapes and a swelling chorus.
PRiiCE, 'Sweet Life'
Perfect for summer, 'Sweet Life' follows Priice's recent alt-pop debut track 'Sunflower'. Bursting with the energy of Disclosure, SG Lewis, Kaytranada and Easy Life; the rising duo bridge the gap between electronic pop and hip-hop with funk and glossy synths. The shimmery outfit's forthcoming EP promises to be a collage of genres, addictive melodies and danceable anthems, judging by their newest feel-good offering. Discussing their new single, enigmatic pair PRiiCE said: "The song came about with no real expectations, we had the chorus lyric for a while and thought it was pretty funny and it ended up sticking. We wanted the song to feel playful and light hearted while talking about our worries, fears and privileges."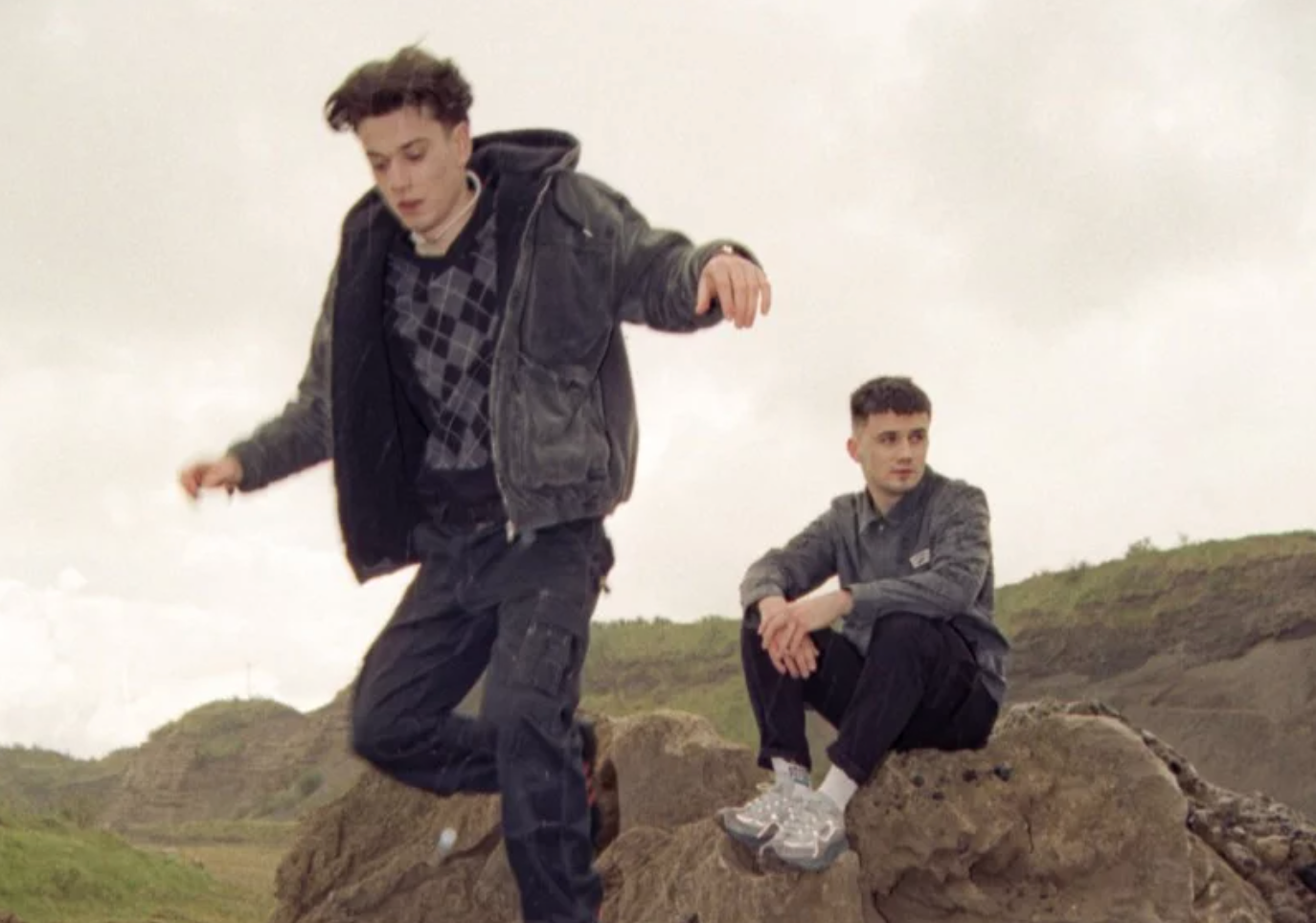 Advertisement
Cheesmore, 'Your Room'
Irish producer and vocalist Cheesmore marries a warped drawl with dance floor synths and beats in a way that's completely his own. With influences from hip-hop, electronic and alt-pop, the song's mellow intro swells into an electrifying soundscape, with soaring strings and the Dubliner's lo-fi style crooning. Cheesmore's recent track 'Suffocating' follows on from his 2020 EP's Warmish and Becoming, Beginning, and sees Cheesmore deliver candid lyrics that will surely leave listeners wanting more.
Arvo Party, 'The Grand Stretch'
Arvo Party (AKA Herb Magee) has shared brand new single 'The Grand Stretch', starting an interesting chapter in the Bushmills-bred artist's life. Unleashing a brace of beautiful albums in 2020 (Love Above All and Devotions); Herb returned this year with previous singles 'CYCLISM', 'Heimta' and a remix of Gnarkats' track 'All The Time'. 'The Grand Stretch' makes us ache for Dublin venues to re-open, but also for a wave of music and culture to be revitalised. With euphoric, up-tempo beats and synths, it's a stunner of a song you won't be able to ignore.
Orla Gartland, 'Things That I've Learned'
Only someone like 26-year-old Dublin native Orla Gartland can build themselves into one of their country's most promising pop stars before they've even released an album. Over the past decade, she's garnered over 22 million views across her YouTube channel, while also establishing a reputation as a serious recording artist on four EPs, and co-writing a track with BTS, one of the biggest bands in the world. Woman On The Internet, out today, fulfils her potential - with opening track 'Things That I've Learned' setting the stage with clever lyrics, a building beat and gripping chorus. It's a perfect introduction.
Listen to the full playlist below:
Advertisement