Listen to some of our favourite new Irish tracks of the week below.
Strange Boy, 'Prayers'
'Prayers' is the final single to land before the arrival of Strange Boy's upcoming debut album HOLY / UNHOLY, coming June 25th via Welcome to the New World. The Limerick talent's hard hitting, thought-provoking verses have been balanced with traditional Irish music led by bodhrán, flute and banjo. With music composed and produced by Enda Gallery in Clare during lockdown, Strange Boy recorded recorded just one, completely unedited vocal for the track.
Les SalAmandas, 'Now Is The Time'
A brand new singing song-writing act in the Irish music scene, West Cork's Julie O'Sullivan and French musician Colyne Laverriere have shared their debut single 'Now is The Time' today. Immersing themselves in the cultural centre of Bellydehob, Julie and Colyne have spent the last eighteen months writing their own material together and collaborating with the likes of folk heroes Ger Wolfe and Mick Flannery. The duo are currently recording their debut album, co-produced by the award-winning Daniel Ledwell.
Maria Kelly, eight hours
Advertisement
Alt-folk talent Maria Kelly is following up on the success of 'Martha' with the release of her latest single, 'eight hours'. As we move closer to the release of Kelly's debut album this autumn, the new single sees Maria continue her own mental health journey. The musician imagines the song as a conversation - trying to explain to someone why you're struggling, but invalidating your experience every step of the way.
Conchúr White, 'Dreamers'
Northern Irish artist Conchúr White has shared the title track from his forthcoming Dreamers EP, having worked with esteemed producers Kevin McMahon and Simon Dine. The Armagh native's title track explores notions of small town culture and moves effortlessly between soothing folk and indie-rock bedlam. White previously achieved notable success in Ireland with his previous band Silences, who split in 2019.
Elephant, 'Envy'
Under Shane Clarke's Elephant vehicle, vibrant new track 'Envy' is backed up by the incredible rhythm section from Belfast's Robocobra Quartet. His first release since critically acclaimed 2018 album 88, Shane has once again teamed up with long time collaborator, producer Joseph Edwards. The pair's third album is due to arrive via Pizza Pizza Records this year, watch this space.
Elkin, 'Clothes'
Having collaborated since the age of 15, Elkin members Carla Ryan and Ellen O'Mahony share a near twin-like sense of musical synchronicity in their growing catalogue of pop bangers. Blending punk language with an energetic pop beat, the duo's third track from their forthcoming Anthology project smashes societal expectations and policing of women's bodies through dress codes and body-shaming. If you thought their tantalising last single 'Tuesday' was a banger, just wait until you hear 'Clothes'.
Advertisement
Cherym, 'Listening To My Head'
Hailing news of a UK tour this Autumn, fearless Derry pop-punk trio Cherym have released their raucous new single, 'Listening To My Head' via Alcopop! Records. The 'Hot for 2020' act based their latest single on the addictive Netflix series Dirty John. It's written from the point of view of Betty Broderick, wife of a successful business man who used Betty for monetary gain before leaving her penniless in the divorce settlement and taking full custody of their children.
Saige, 'What Should I Write?'
Hot Press Hot for 2021 alt-pop act Saige launched onto the Irish music scene in 2020 and has already established herself as a force to be reckoned with within the industry. The BIMM Dublin graduate has unveiled the fifth single from her forthcoming EP, 'What Should I Write?', juxtaposing rich, textural vocals with dreamy soundscapes. With four vibrant singles under her belt - 'Soothe Me', 'Ultraviolence', 'Late Nights' and 'Mama' - the Wexford talent is ready to make her mark with No. 5.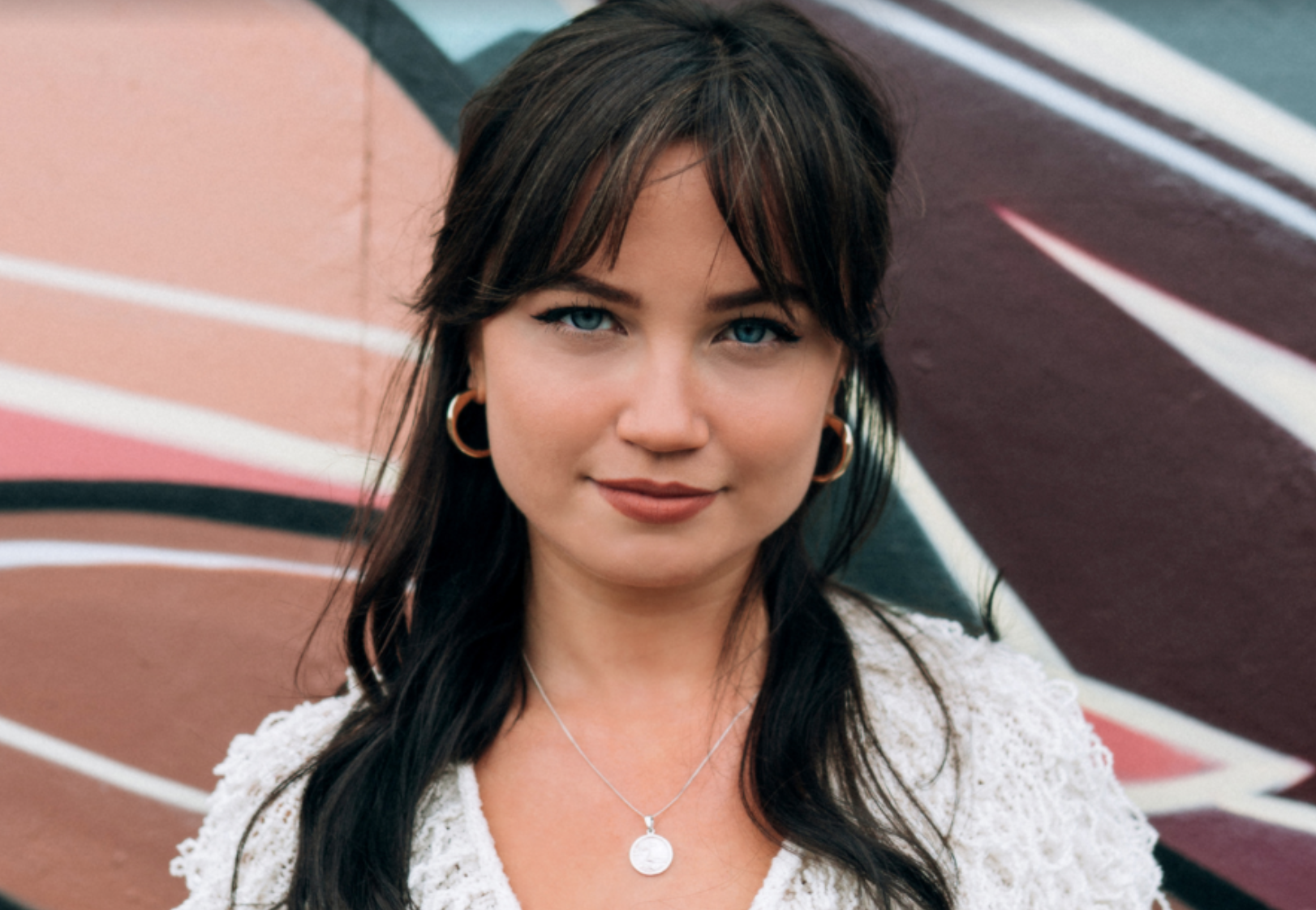 Biig Piig, 'Remedy'
Alternative pop sensation Biig Piig has unleashed her new EP 'The Sky Is Bleeding' as the latest addition to the Irish-born, Spanish-speaking musician's unpredictable, excellent discography. The quietly raw 'Remedy' sees the versatile Jessica Smyth asking "is that everything you need from me?" Stints in LA in between recording in West London sees Biig Piig becoming intensely self-assured, with amped-up 90s grunge song 'American Beauty' also proving to be stand-out track on her brilliant EP.
Advertisement
Uwmami, R9000 (feat. Kendino)
Dublin independent producer, artist and engineer Uwmami possesses a natural affinity for blurring traditional genre lines. 'R9000' sees her usual unique production style combining warm guitar tones and industrial hip-hop drums with ambient instrumentation and experimental vocal effects. Rising star Kendino provides welcome rap bars on the hypnotic new track, which will likely make you miss Yamamori Izakaya's smoking area.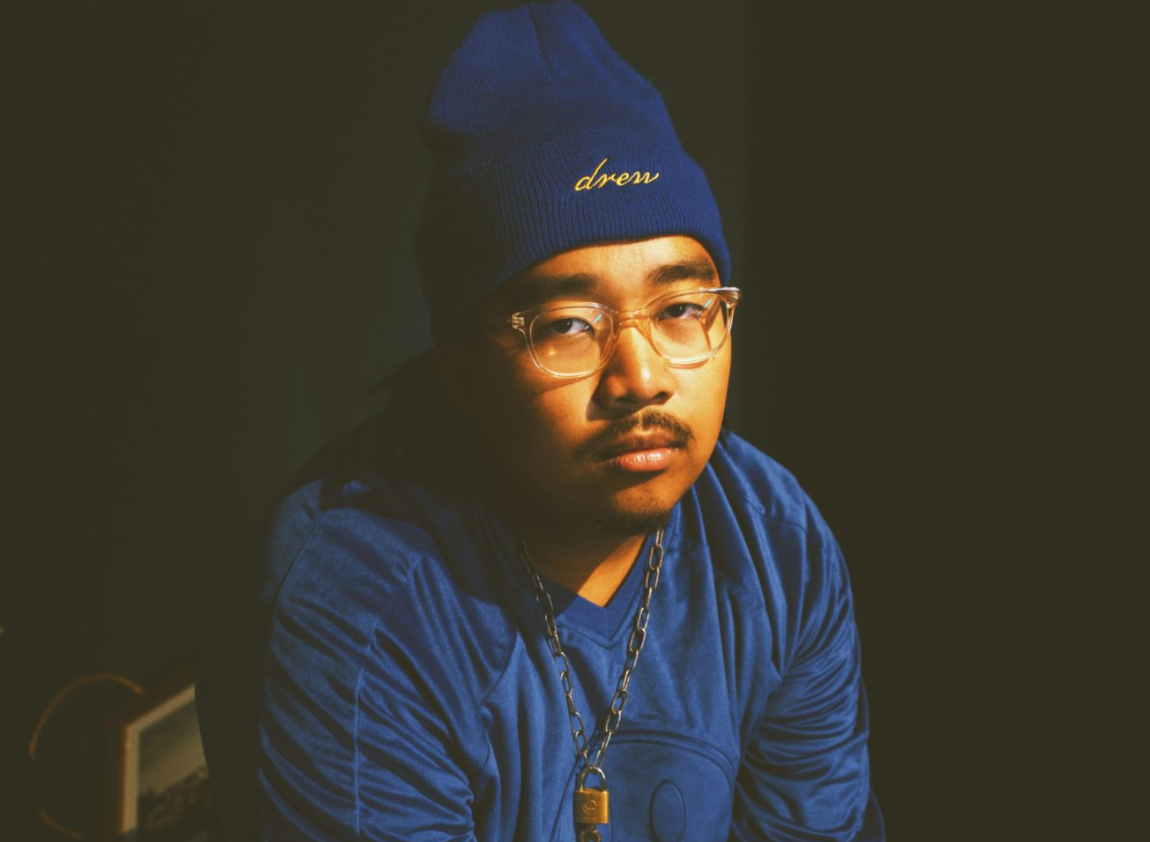 Malaki, 'The Riddler'
In the midst of a transitionary period into a new chapter of his career, Malaki has shared 'The Riddler', a dark and at times menacing track that ruminates over contours of his character's sanity. After introducing his new manic alter-ego Calvero to the world, Hugh Mulligan's new track sees him link up once again with Matthew Harris on production. Also dropping the video for 'Dublin's Burning', the Stillorgan rapper recently appeared on The Late Late Show this month to talk about his experiences with mental health.
Fya Fox, 'Sunset'
Ireland's new hotly tipped alt-pop queen and classically trained vocalist has shared brand new single 'Sunset'; masterfully blending the talent's textured vocals with compelling acoustic infused pop beats. With previous two singles 'Body' and 'White Lies' already cementing her status as a rising star, 'Sunset' is even more irresistible to the ear. Combining alluring synth beats with her riveting vocal prowess, the song takes Fya Fox's influences of London Grammer, the xx and Becky Hill heavily into account.
Advertisement
Kojaque, 'Wickid Tongues'
Ahead of the release of his highly anticipated debut album, Town's Dead, on June 25, Kojaque has shared a new cut from the Soft Boy Records project, 'Wickid Tongues' – featuring a guest appearance from Biig Piig. The track was inspired by a night-out and freestyle with Biig Piig in London, and offers a further taste of what to expect from the LP, following the release of 'Shmelly', 'Coming Up', 'No Hands' and 'Town's Dead'.
Gaptoof feat. Carrie Baxter, MANIK MC & Lex Amor, 'Polymer'
After spending the early months of the year assembling charity project THE SPACE TAPE in aid of Irish refugee charity MASI, Gaptoof returns with a big Londoner link up in 'Polymer'. Following recent COLORS sessions and successful albums respectively, rising North London rappers MANIK MC and Lex Amor join GAPTOOF on the track alongside Waterford born Carrie Baxter who ties everything together on the hook. If soulful production beats with a unique twist is your game, this creative has all the facets of a star.
James Vincent McMorrow, 'Paradise'
Advertisement
Dublin native McMorrow has released his new single 'Paradise', the fifth taster from his upcoming album Grapefruit Season – out on July 16th via Sony. The sunny, upbeat cut is a follow-up to other previews of the new LP, such as 'Gone', 'Waiting' and the Kenny Beats collaboration 'I Should Go'. 'Paradise' finds James working alongside Paul Epworth and Lil Silva includes a children's choir because "it needed to feel naive and sincere".
Rowan, 'Everybody Talks'
Rising Cork trio Rowan have shared the title track from their forthcoming EP, Everybody Talks. Due out on July 23rd, the EP marks their first release via their new Los Angeles based label, Beverly Martel. "It's about that feeling you have when it seems everybody is out to get you" the band said of the title cut, which dips and swirls between storming guitars and ever-changing rhythms. The single is accompanied by the following video based on a 'groggy morning after aesthetic', shot at an old Georgian mansion outside of Dublin.
Elgin 'Stone's Throw'
Dublin duo Elgin have shared the brand new video for their latest single 'Stone's Throw', taken from their forthcoming album Weightless / Still - which lands on May 28. An emotive song of personal reflection on the more solemn points in life, the message of 'Stone's Throw' is uplifted with anthemic musicality in a soaring chorus of beautiful vocal harmonies and glorious keys. The accompanying video accentuates the track's depth, featuring a stunning choreographed dance from Aiobhinn O'Dea portraying the search for stability
Niall Horan & Anne-Marie, 'Our Song'
Niall Horan and Anne-Marie long-awaited collaborative track 'Our Song', is finally here – and looks set to be one of the major summer songs of 2021. The track is set to feature on Anne-Marie's highly anticipated second album, Therapy, out July 23. Stay tuned for the music video for 'Our Song', premiering at 1pm...
Advertisement
Pauric O'Meara, 'Final Say'
Co. Tipperary singer-songwriter Pauric O'Meara is back with 'Final Say', a moving exploration of a relationship that was hampered by external factors: "I wrote this song about my own raw emotional experience of losing somebody I loved, that I tried my hardest to hold onto, eventually realising the love was one-sided, and how the 'Final Say' was beyond my control,'' he says.
The Jonah Medal, 'From M To M'
Following the success of 'Septembering', The Jonah Medal returned this week with their highly anticipated follow-up, 'From M To M'. Bjorn Baillie, the mastermind behind the project, draws influence from the likes of John Lennon and The Waterboys on the track – recorded in Laurel Canyon, Los Angeles and Nick Cave's studio in Brighton – as he explores 40-something life through the lens of family, friendship and fatherhood.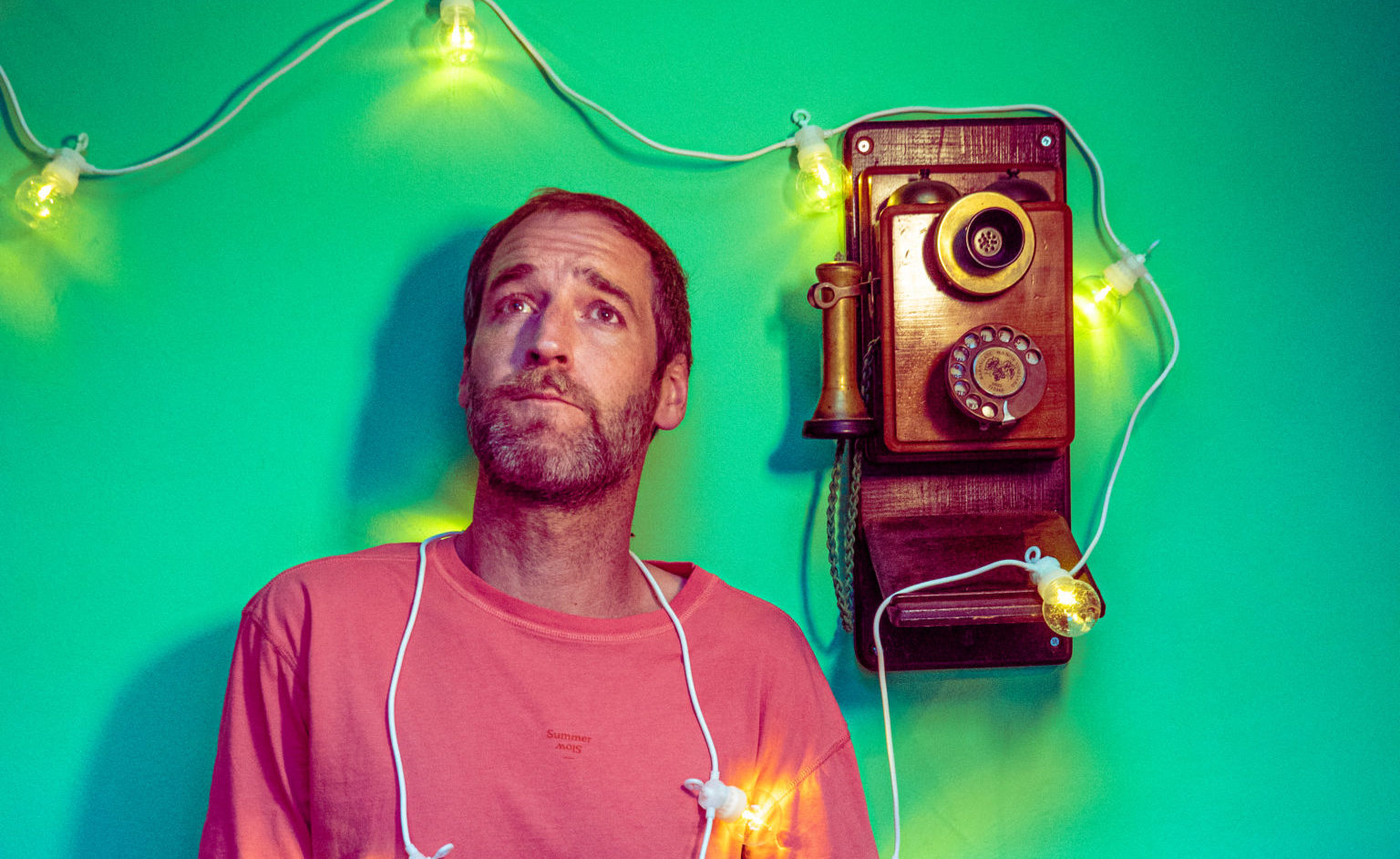 All The Queen's Horses, 'Jocelyn'
Following his appearance on the Hot Press Lockdown Sessions' Y&E Series earlier this year, All The Queen's Horses, aka Sean Murphy, is back with a powerful new track 'Jocelyn' – which recently won third-place in the major 'Folk/Singer-Songwriter' category at this year's International Songwriting Competition, selected by a jury that included Tom Waits, Coldplay, Hozier and more. 'Jocelyn' finds All The Queen's Horses addressing Ireland's history of emigration.
Advertisement
The Yellowhead Project, 'Boulevard of Broken Dreams'
Following the break-up of his first band Reel, who had been signed to Universal, Co. Cavan artist Philip Gargan continues to expand his musical horizons as The Yellowhead Project. His debut album, Master The Monster, is out today – featuring previously released singles 'A Million Minds In Tune' and 'Strange World', as well as remarkable new tracks like 'Boulevard of Broken Dreams'.
JJ O'Sullivan, 'May You Find Peace'
Initially rising to prominence with his acclaimed cover of David Bowie's 'Heroes', JJ O'Sullivan continues to establish himself as a phenomenal talent with his new single, 'May You Find Peace'. The singer-songwriter, whose craft was honed between Ireland and the UK, has also released an acoustic version of the track as a b-side. Although the pandemic delayed O'Sullivan's plans somewhat, you'll find 'May You Find Peace' on his highly anticipated upcoming album, out this Autumn.
Dbo x Ksav, 'Spin Dat'
Following the release of their debut mixtape, 92 Degrees, late last year, Drogheda drill collective A92 have showed no signs of slowing down. Just one week after Offica shared his acclaimed new track 'Obito' – which has since clocked up nearly half a million views on YouTube – Dbo and Ksav have joined forces for 'Spin Dat', proving that there's no shortage of star quality in A92. Stay tuned for the video, out later this evening...
Róisín O, '2023'
Advertisement
Ahead of the release of her upcoming EP, acclaimed Irish singer songwriter Róisín O is back with the uplifting '2023' – the second single from the highly anticipated project, following 'Heart + Bones' earlier this year. The timely track, written during lockdown, finds Róisín looking to the future with hope and optimism. Written with Cian McSweeney (True Tides) and produced by Phil Magee (Kodaline, Wild Youth, The Script, The Academic, JC Stewart) '2023' offers a promising taste of what to expect from her upcoming EP.
Moxie, 'Is Ainm Dom'
Moxie are back with 'Is Ainm Dom' – the first single from their upcoming album The Dawn of Motion, out later this summer. The alt-folk group have crafted a sound that reflects the dazzling diversity of Ireland in 2021, with their latest track bringing together both Irish and Arabic lyrics, over a sound that fuses a traditional Irish approach with intricate African rhythms.
Listen to the Hot Press 'New Irish Songs To Hear This Week' playlist below: