We're revisiting the Best Of Hot Press 2019! The All Together Now-bound star was in pugilistic mood when he talked to Stuart Clark in May, but still found time to wax lyrical about Lisa Hannigan.
Maybe it's the chemtrails in the sky or the antibiotics in the rivers that are turning all of our rock 'n' roll bands synthy.
First of all this fortnight it was The Divine Comedy fahren-fahren-fahren-ing down Kraftwerk's 'Autobahn', now it's The National buying up a job lot of squelchy Detroit acid noises.
As such, rumours that Nathan Carter is veering towards early Rammstein on his new album can't be discounted.
"Most bands that keep evolving will try every colour of paint and every tool-kit available," Matt Berninger, who's kicking back this afternoon in Manhattan, says of their new sonic adventures. "There's 15 different violin players on the album, and that's slammed up against fuzzy guitar recorded into a computer, then spat out through an amp and put on a loop. It's so fun when you get to sprinkle the electrical wires into the swimming pool and see what happens!"
Fear not, though, because I Am Easy To Find is still awash with those moments of melancholy beauty that have earned The National a special place in our hearts – and ours theirs.
Advertisement
"The love affair started at a really early Dublin gig of ours in The Cobblestone Bar and intensified when we played Whelan's," Matt coos. "Whelan's was one of those moments where, for us as a band, we recharged our batteries. There have been so many moments where we've just sort of run out of juice and didn't know if the battery could be recharged. Thankfully, there was always one little review or one good show that gave us the faith to keep going."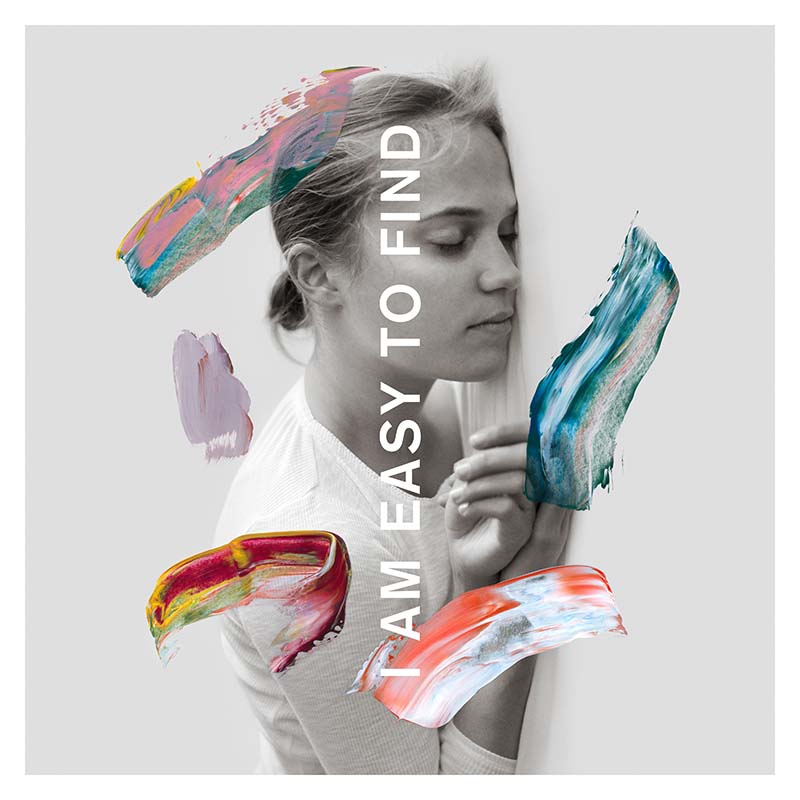 Asked whether news of legendary Whelan's man Joe Nicholson dying recently had made it across the Atlantic, Matt lets out a sigh and says, "It sure has. Joe was one of the beating hearts of Whelan's. He made us feel so very welcome and appreciated. Later, when my Mom and her friend were on a sightseeing trip round Ireland, they just happened on Whelan's and started talking to this really friendly guy who had no idea of their connection to me or The National. That, of course, was Joe who ended up getting wasted with the two of them! These ripple effects, the little moments that just circulate and orbit around and echo through our lives… It makes me really humbled to have connected with Joe who was a truly great guy."
I Am Easy To Find is notable not only for its slamming-things-into other-things experimentation, but also for the calibre of its female guests, among them Gail Ann Dorsey, Sharon Van Etten and Lisa Hannigan who gets to sing about 90% of 'So Far So Good' before Matt decides to make an appearance.
"She's all over our last record, Sleep Well Beast, too. Her voice is just so beautiful and ethereal. Lisa can sound like an earthly woman, then she can sound like a celestial angel, all in the one verse. It's so exciting to sing with her or just take a back seat for a change.
"Gail Ann, of course, was one of David Bowie's inner circle. 'Under Pressure' became her song for twenty years. She's incredible – the grace, the gravitas, the power. She was there for like eighteen hours straight, doing take after take, even though the first take was sensational. She really made us look lazy in comparison."
I Am Easy To Find is the musical companion to the twenty-four minute short-ish film of the same name, which finds director Mike Mills – not the REM one! – coaxing a series of extraordinary performances out of Oscar-winner Alicia Vikander. Is it an album that turned into a film or a film that turned into an album?
Advertisement
"It's genuinely neither of those," Matt insists. "The first thing was Mike writing me an email saying he wanted to maybe do a video. In return, I sent him probably fifteen half-baked ideas, seven of which he gravitated towards and started weaving together. I'm the one person who hasn't seen The Danish Girl, but I absolutely adored Alicia in Ex Machina. With almost no dialogue, no prosthetics, no makeup and no costume changes, she was, in Mike's film, able to convey every emotional aspect of human life. I've been turning the music off, and watching this silent evolution of a moving creature embodied by Alicia. She's incredible."
Talking of the emotional aspects of human life, being a member of The National is not without its challenges.
"We're five men who've been travelling the world for twenty years and living apart from our families," Matt says. "All sorts of shit happens that makes it really hard to be in a room or a tour bus together for too long. We're grateful that all the petty things that we get so mean about always collapse under the trajectory and momentum of a song we're excited about. It just ploughs through the bickering."
Asked about his main source of inspiration, Matt pauses for a while and then smiles, "My marriage. Not to my wife Carin but to Aaron. Half the break-up songs are about him."
How long do these tiffs go on for, and who generally starts them?
"They can last months before thawing out. We always have these things; it's like a family. Shit comes up and you both kick the garbage can and get in your corners. Aaron and I, Bryan and I, Aaron and Bryan, Bryce and Aaron, and everybody and Scott; we all have these tendencies. It's probably worse with Aaron and Bryce because they're brothers. Fighting with me is far less physically painful. We have a healthy family, and fighting is healthy. Most of the time!"
While not usually one for polemics, Matt gives it both political barrels when I suggest that, in these Trumpian times we live in, art, beauty and the truth are more important than ever.
Advertisement
"Yeah," he nods, "we're in a place where we just need soothing. I won't be overly melodramatic but there's been so much trauma. Fascism is knocking on the door everywhere. The racism, sexism and all those other seeds of repression; the damage that's being done to our kids is really, really apparent now. It used to have sunglasses on. We denied that it was there but now we're looking at it right in the eye and it's terrifying. Sometimes art is an escape, other times it's a way of connecting to people who are just as angry or sad or as freaked out as you are. The band, Idles, who I love, sum it up perfectly with the title of their album, Joy As An Act Of Resistance. 'Don't let the motherfuckers bring you down!' Everyone is going to come on to our side eventually because we have more fun. Tolerant, empathic people are happier people. We're angry now because we have an idiot over here, and he's getting away with it. Art is really cathartic. I've learnt more about being a good, kind, brave man from records than I have the bible."
Sadly, Sweet Home Alabama has soured, with the state's new abortion laws likely to be a precursor to the 1973 Roe v. Wade reproductive rights ruling being challenged in the courts where conservative judges have the whip-hand.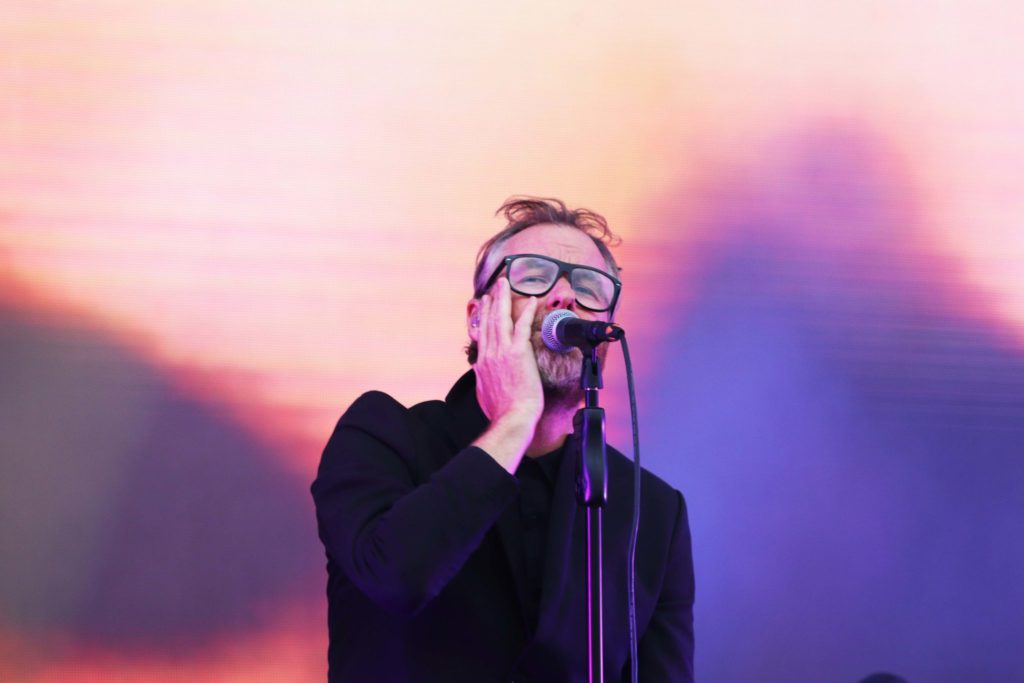 "I know, it's so fragile," Matt agrees. "The truth is fragile, love is fragile, bravery is rare and fragile… We see government after government falling down this ladder of fear and anger and grief. The fear of every politician in Washington right now is shocking. I don't wanna talk about it anymore. It's pathetic, I'm disgusted."
Which is probably the most eloquent and heartfelt answer you're going to get to a question this or any other year. What are some of those albums that have had a biblical effect on him?
"There's so many like Come On Pilgrim by the Pixies or Dylan's Blood On The Tracks or Heart Attack On Vine by Tom Waits," Matt rattles off. "Gee, I dunno, there's a million. I keep going back to Roberta Flack's Killing Me Softly and Willie Nelson's Stardust. Sufjan Steven's last record, Carrie & Lowell, was profoundly healing. R.E.M. and, as I just mentioned, Idles."
We're claiming Idles because the bass-player, Mark Bowen, is from Belfast and went to school with Hot Press scribbler Peter McGoran.
Advertisement
"I'm one-third Irish, you can claim me!" Berninger pleads.
Where in Ireland do the Berningers hail from?
"That's a good question, I don't actually know. If I don't know what part then I don't get to call myself one-third anything, I guess. I'm really psyched about going to see Idles play next week in L.A. with Fontaines D.C. who I saw are alongside us on the All Together Now bill."
They are indeed. Are Matt and the chaps looking forward to visiting Lord Wateford's gaff in August?
"Festivals are hard to pull off, especially in their first year, but I hear these guys got it absolutely right," he concludes. "Being headliners, we'll get to play longer and we're on the poster with Patti Smith. That alone is enough to make us want to come over!"