Molly O'Mahony: "That's the nature of my songwriting, I'm not very cryptic. I put it all out there because I have to"
Ballydehob musician Molly O'Mahony speaks to Hot Press from the place that inspired her debut album, The House of David, about her Mongoose roots, changing her life during the pandemic, love, family and everything in between.
West Cork native Molly O'Mahony is sitting in David's house, the location which inspired the name of her hauntingly beautiful, and deeply personal, debut album. A friend of her father's since they met while studying architecture in university in Dublin, he's acted as a sort of patron for the creative O'Mahony clan, supporting them with accommodation in a hostile capital city for young musicians and artists seeking non-extortionate levels of rent. Full of wonderful antiques, charmingly crowded surfaces, paintings lining the walls and warm colours, it's easy to see why Molly and her siblings have long chosen the Portobello-based residence along the canal to house them on their Dublin journey over the last decade.
Sitting beside a ticking clock in the kitchen, the history, memories and trinkets around us all have their own stories to tell, but it's time that Molly stepped into the spotlight as a soloist, after performing as part of Mongoose for years. O'Mahony, Ailbhe Dunne, Muireann Ní Cheannabháin and Cara Dunne released their debut album in 2015, before their second outing Suck the Wound landed in 2019. Three years on, O'Mahony has crafted a stunning solo project that acts as an extension of her compulsive journaling habit. She felt compelled to strip it all back and make a long-player that reflected her emotional life experiences.
The House of David is the product of her two years under lockdown, which saw her write, hone and record the songs narrating her twenties; a journey through living, loving, failing and creating in the city away from home that made her the artist she is. With a little help from her siblings, Matilda and Fiachra, Molly's arrangements were carved out with vocals at the forefront, complemented by spine-tingling harmonies and texture. Mingling romantic vignettes with loving dedications to platonic friendships, sibling adoration and familial loyalty, her undeniably rich, soothing voice tells each story with passion, delicacy and care.
Advertisement
Art-folk group Mongoose was formed after three years immersed in music, theatre and literature at UCD after the quartet graduated in 2012. How does it feel for Molly to sit in a room with a journalist - without three other band members - discussing her solo music?
"It was always a funny thing about interviews as a band because there were four different opinions and you had to whittle it down to one, joint view to represent everybody," the Ballydehob-born musician tells me, with an earnest smile. "I always found that a bit tricky."
"It's kind of the reason why I had to go off and do my own thing, in a broader sense," she adds, pausing to think. "Everyone's ideas being pitched in makes for an amazing melting pot, if you can find the balance. It worked well for a long time but I think I had things to say that felt like me. It didn't feel like something representing everyone, it was my story. It made no sense to make those songs in a band when the lyrics are literally as individual as it gets."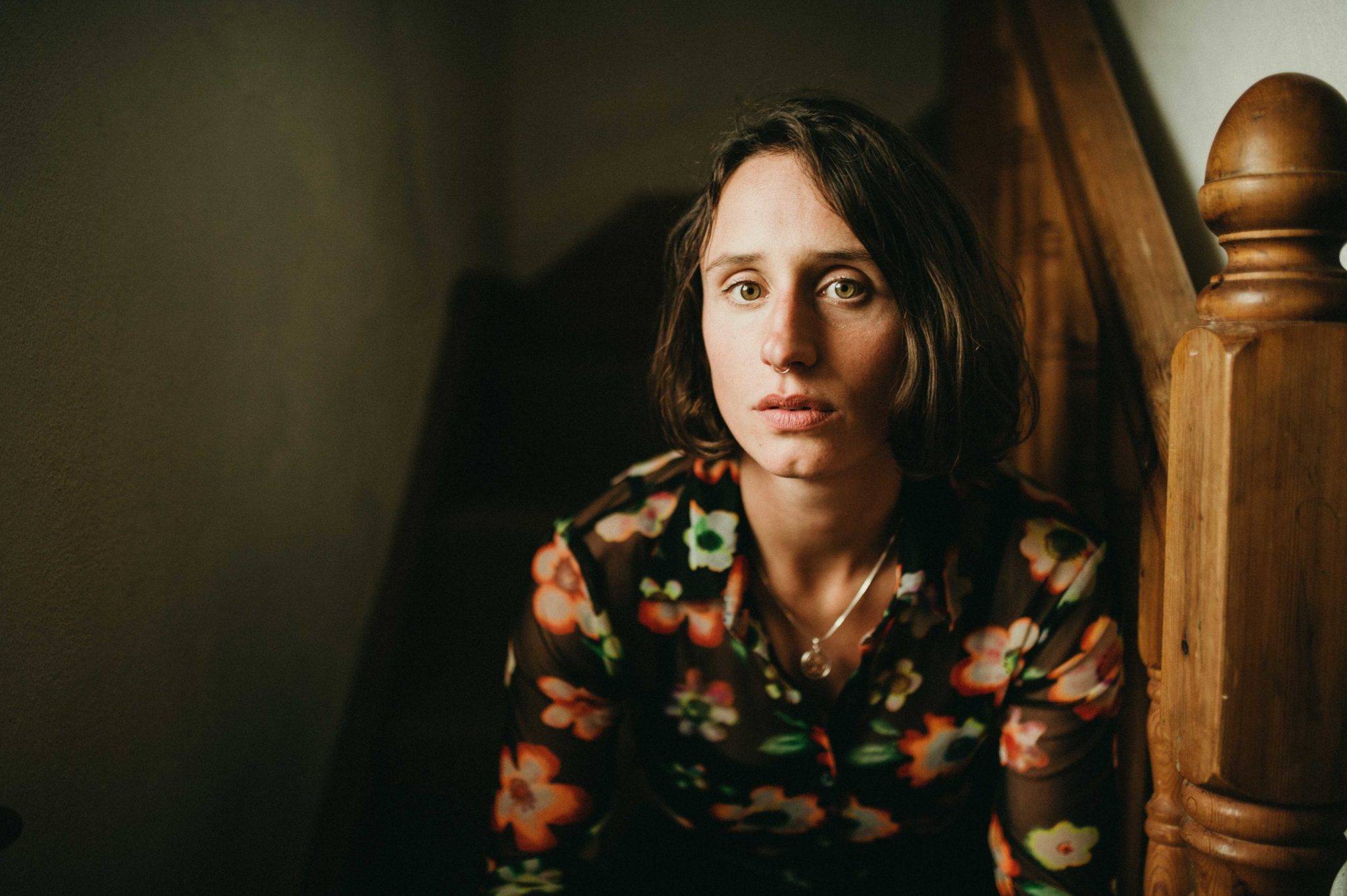 "The idea for a solo album had definitely been simmering for years, but the lockdown provided the perfect chance," she adds. "We couldn't do anything anyway, and I moved back to my hometown in West Cork so Mongoose weren't in the same county to even make music together. Conditions were ideal for me to do it. It did feel like a really difficult conversation, like a break up. Not that we actually broke up, but the change did great things for our relationships because it had gotten a bit staid. It needed fresh energy to help us all in our individual lives. It ultimately was a very positive thing, but tough to do."
"Ailbhe plays bass on my record, though," Molly smiles. "She's in my live band, she's always been my right hand woman. We're very yin and yang in the way we make music together. It's very complementary. I always knew I needed her for this, even though it's a different dynamic. I'm looking forward to her playing with me on the tour in November."
How did her siblings enrol for the job as her team of backing vocalists?
Advertisement
"We were all at home for a lot of the lockdown. That's how the project got off the ground, because we had each other to bounce ideas off and video our covers together. It's a funny thing. We've always been musical, and musicians in our own right, but we've never really done anything together. Turns out we're good collaborators!" O'Mahony laughs.
"They were so great in helping me hone things. As someone who's always had an interest in vocals at the core of anything, they were there to provide the other voices. They were really natural harmonisers, and helped me find things on the tracks I was looking for. It made total sense."
Seemingly introverted, the 31-year-old is wearing a brown shirt with an insect pattern and brown trousers, perhaps unconsciously emphasising her love for the outdoors. Working as a landscaper when she's not performing in plays or writing music, there's a calm, grounded energy to Molly. It's a form of self-assurance that comes from getting through tricky terrain.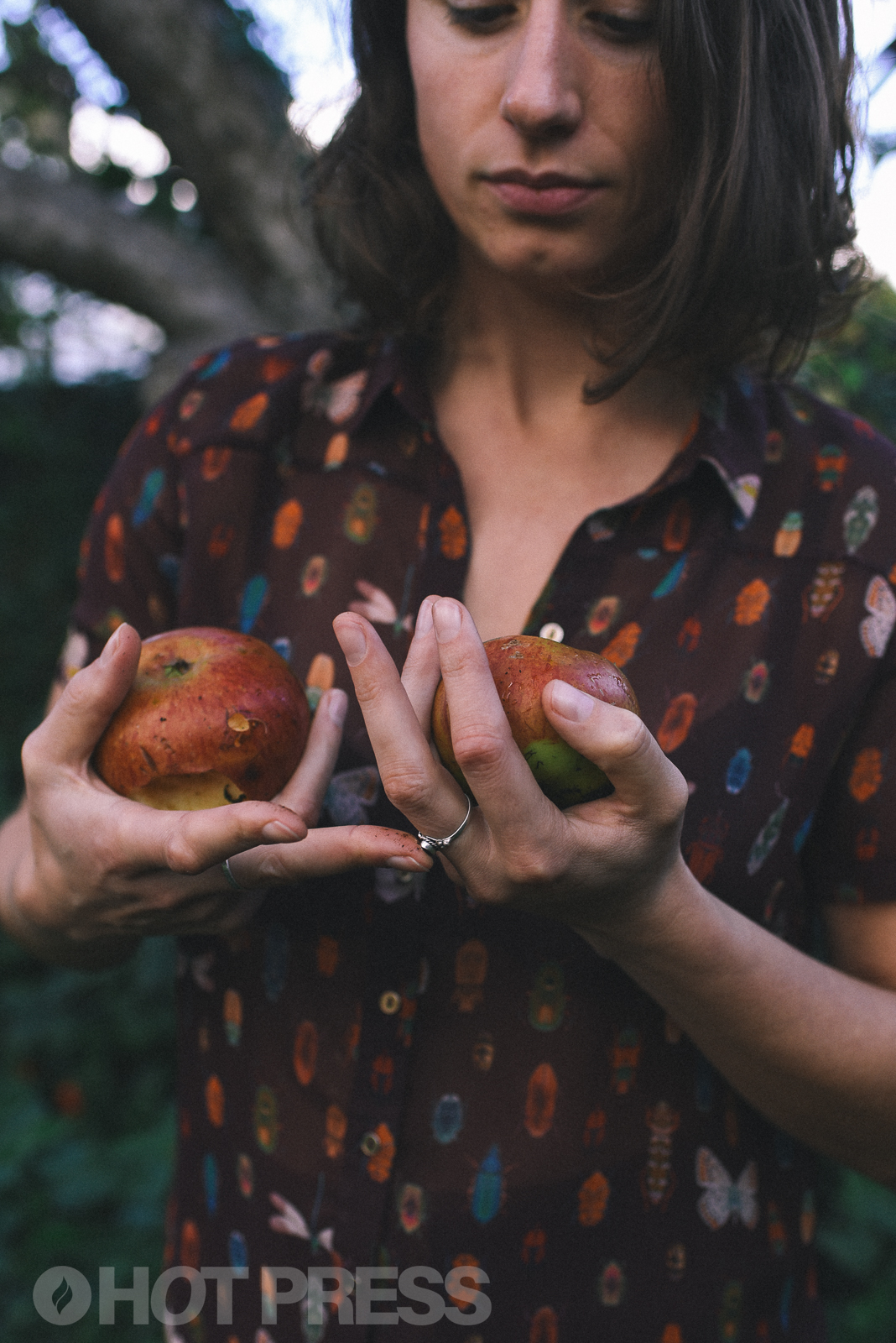 "I had been living in Innishannon with my then-partner before the pandemic, doing a drama course," she describes of life prior to Covid. "I was slowly gravitating home, and then myself and my partner broke up. It was the perfect storm, so I went back to Ballydehob. That's kind of what brought me there, but then it felt right to stay. It's only in the last six months that I've felt itchy feet, like I need to go somewhere else again. It took a good two years of re-grounding and reconnecting, getting in touch with that place again within that context. It was a really important part of my personal journey, but also of the making of this album. I've never had that space and time to do anything. I'm very grateful for it, really. Dublin and West Cork are totally different places, but I'm realising that I probably need both in my life."
O'Mahony returned to David's house while performing a play for the Dublin Theatre Festival, The Boy Who Never Was, which wrapped on October 16th. The home itself is described in the opening line of the album opener, 'The House of David': "There is a house on the canal bank, built of grey brick and covered thick, unassuming…"
"David lives here all the time," Molly informs me. "He's an architect, and is just the most solid, quiet, grounded but really funny man. My sister and I have lived here, and he's just had this O'Mahony boarding house for years and years. He puts up with a lot but he seems to like having us around. He lives alone, and we're all quite creative and mad in our own ways. It keeps it interesting for him! He's wonderful. You can tell from the stuff that's all over his house. He's a collector, and goes abroad a lot and brings home art. He doesn't have enough space for it all, it's stacked in piles. He has too many amazing things for the size of the place."
Advertisement
"Himself and my dad are old, firm friends," Molly nods, smiling. "David was really chuffed when he heard the album name. This house has been everything for me. It enabled me to live in Dublin because he's been very reasonable with charging rent. I wouldn't have been able to live here for as long as I did without the sanctuary of this house. It's a real little creative hotspot. There's something in the walls. Art seems to generate that kind of energy. My best way of giving back to David is in song form, so the name was a no brainer to me. It made sense, because it frames the album. All the songs were written while I was living here, so they trace the journey of me in my twenties. I like how biblical and lofty it sounds as well."
"He got a very early copy," she laughs, when I ask whether the man himself approves. "I don't think David hates it, but if he does, he's being very discreet about it! The title track of the album is all about him, he gets a verse. It was my best way to honour him."
The final track on the album, previous single 'Remember to Be Brave', is the newest song. It came to O'Mahony just as the world was coming to a standstill as the reality of the Covid pandemic set in. Described as a "tribute to self-forgiveness, the inherent good in humanity, and a reminder to be brave enough to shake off the shackles of shame and turn towards the light", it differs from the time-frame slightly on the rest of the album.
"The others all originated from a few years ago, and were altered," Molly posits. "The album arc is a journey to the place I'm in now. 2020 was a real catalyst year for me. A lot of things in my life just weren't working. It really promoted a lot of change, that sense of not being happy at how I am in the world. I've made it my business since then to really hone in on what it is I want. I did a lot of therapy, a lot of work on myself. It's lovely and refreshing to listen back on those songs and be like, 'Fuck yeah, I can remember what that feels like but actually I'm not in that anymore'. It does feel like hindsight now, which is a big relief."
"I would say I'm happier now," she confirms. "It's been a really bumpy ride. I cannot recommend therapy enough," she laughs. "I'm the biggest advocate for it now, but it's all about what works for you. There's a million different forms of it out there and I got lucky. I figured out exactly what kind I needed, and I found it. I've had a lot of transformative experiences over the last few years which have helped loads in redirecting my path in life and just generally feeling much better. I can look back on those songs and feel like it was part of me, it was my life and how I felt, but I don't feel like that anymore. Thank God for that."
Advertisement
'Her Song' is another intensely diaristic number, brimming with rose-tinged, joyful memories of experiencing the love of another person, the excitement of infatuation.
"That was the hardest song to put out in the world," Molly concedes. "I hadn't even played it live as a single, but I knew it would have to be heard eventually. People who know me will know exactly who it's about and that's okay. I wrote it as a monument. It's a positive statement encapsulating the good stuff in a song. I want that to be heard on one level, but I was also very afraid to put it out. That was a particularly tricky one. The person who it concerns has heard it and received it in a really lovely way, with grace. It's done what it needed to. I feel the relief of it being out there now, but it's always exposing. That's the nature of my songwriting. I'm not very cryptic. I put it all out there because I have to. That's the compulsion. There is always a moment of utter terror and vulnerability involved at putting my innermost, intense feelings out there for all to see and hear."
Another hugely moving track, 'Brother Blue', was inspired by a meeting with her younger brother Tadhg some years back which "triggered a storm of sadness in me and frustration around my powerlessness to halt family patterns of self-criticism".
"I wrote it as a means of reaching out and closing a gap with him; to remind him of his inherent worth and esteem in my eyes, and to offer a sense of succour through the commonality of our experiences," she said at the time, influenced by Cheryl Strayed.
"Again, it felt important," Molly tells me today, noting the hope at the song's core. "That's the thing about songwriting for me, it's been my main form of saying what I mean and connecting for a long, long time. That caught up with me in recent years. I feel the need to be much more direct about things now. At the time, I wrote that when singing was still my main form of reaching out and connecting. It was a way of giving him things he needed to hear. I wanted to tell him that, because I knew he was suffering. I've always been very tuned into people's energies and empathetic, but also not very good at articulating what I need to say at the time. I have to go away and journal about it for two hours and construct a song out of that to make sense of it, or in order to be prepared enough to say the things I wanted to say. That was my best attempt at the time with my level of emotional awareness and intelligence."
Advertisement
At this point, Fiachra O'Mahony emerges into the kitchen to hug his sister goodbye.
"We are a close family," she tells me afterwards, when I observe the warmth of the O'Mahony siblings around each other. "We got especially close during lockdown during the period when we were all home as adults. Five siblings all at home in the countryside, in a big old house. It was the first time spending prolonged periods of time together as adults under the same roof. We all got on really well, it turns out. That cemented our relationship. Particularly with Fiachra, even though he's eight years younger than me. I didn't get to know him until we were both adults and had that time. We've loads in common. The youngest sibling, Gabriel, is 17. He's the baby. Fiachra is 24, my sister is 26, Tadhg is 28 and I'm the biggest at 31."
Her support system was present during August 2021's socially distanced gig as Mick Flannery's special guest at Connolly's of Leap.
"That was the first gig I did as myself, and I got off the stage and just burst into tears," O'Mahony recalls. "I was so overwhelmed. It was amazing, but maybe it was the first show where things were allowed to happen again. There had just been such a build up to it. It's never happened to me before that I cried afterwards. Mick was really sweet and supportive."
"Reaching out for help is something I'm not very good at, working through that though!" she laughs, when I enquire about any other musical influences aiding her journey. "Niamh Regan took me on tour at the end of last year, I did a load of her support slots for the album tour. That felt like a real arm around my shoulder, a string of gigs with this established, brilliant person who believed in me. I'm always reaching out to her for Bandcamp queries and things like that. Julie Hawke and her partner Matt have been amazing. She gives no nonsense, pragmatic advice without any gatekeeping energy about sharing tips. None of that. She gives me reams of notes to sift through, take it all. Mary Coughlan, the jazz singer, has also been incredible to me. We were in a play together a few years ago and struck up a really special bond. She's like this powerhouse matriarch, but has been so good for throwing me gigs here and there. Ceaselessly supportive, donating to my crowdfunding campaign for the album."
Mongoose previously joined 2018's theatre project 'Woman Undone', a collaboration between theatre company Brokentalkers and Mary Coughlan. This production gave Molly the opportunity to flex her performance muscles, stepping into the role of Coughlan's father as Mongoose worked with celebrated composer Valgeir Sigurdsson to create the vocal score. O'Mahony is determined to work more on collaborating with other Irish acts in 2023.
Advertisement
"Sive has asked me to team up with her on a track, and I've got this idea in mind for an EP of collaborations that I want to get underway soon. I'd love to collaborate with John Francis Flynn, he's got an amazing presence. I've actually written a song with his voice in mind from the get go. I'm keen to make a start on that. All of these droplets are hanging there but I can't start them until I get the album out. I owe The House of David to a lot of patrons. I'm hoping for a quiet December, where I can stowaway with my dog and kick these things into gear."
Is there a lyric that encapsulates The House of David for Molly?
"Years of learning/rage and yearning/that all-forgiving place/temple of glory and disgrace/it's seen the best of me, the worst of me/will always hold a part of me'," she replies immediately, referencing a line from the title track.
"It's everything. The album ultimately is all my biggest feelings and the learning that's come from working through them."
The House of David is out now on Bandcamp.