Incognito art sale in aid of Jack and Jill's Children's Foundation returns this April
Priced at €65, each postcard-sized painting will go on sale on April 26th. Funds raised will go towards the Jack and Jill Children's Foundation, dedicated to delivering specialist home nursing and end-of-life care for children from birth to six years of age who have highly complex and life-limiting medical conditions.
Incognito, Ireland's mystery art sale in aid of the Jack and Jill Children's Foundation returns this year on April 26th. The difference in Incognito compared to its counterparts is that the identity of each artist is kept hidden until the sale's end. When all pieces are sold, only then will the postcard sized piece's curator be revealed.
Turning currency into care, funds raised through Incognito will provide specialist in-home nursing care hours for over 400 children, from birth up to the age of six, who have highly complex medical conditions and live in communities across the country. The foundation also provides end-of-life care for all children up to six years of age, regardless of their diagnosis.
Previous contributors to the Incognito art sale include Bob Geldof, Bono, The Edge, Bruce and Patti Springsteen, Ronnie Wood, and Paul Costelloe, alongside high-profile artists like Robert Ballagh, Tracey Emin, Helen Steele, Ruthie Ashenhurst, Abigail O'Brien and Maser.
DJ and artist Mo Kelly is one of this year's contributor's to Incognito. Returning for her seventh year, Mo spoke to Hot Press on the value of the Jack and Jill Foundation's work.
"It's my seventh year doing it," Mo began, "and it's the fact that you know it's going directly to families who desperately need it."
Advertisement
"It's really just an absolute lifeline for people- it's the gift of time. It's to give people a chance to be families and do things together and to have a little bit of respite from whatever it is they're going through," the artist explained.
Discussing the premise behind the one-of-a-kind sale, the DJ/artist continued, "It's really clever and it makes you buy from the heart. That's the thing with art, it's a visual media and it shouldn't really matter who the artist is, you should be buying just because you want it at home and you like looking at them…it's a great equaliser in that way."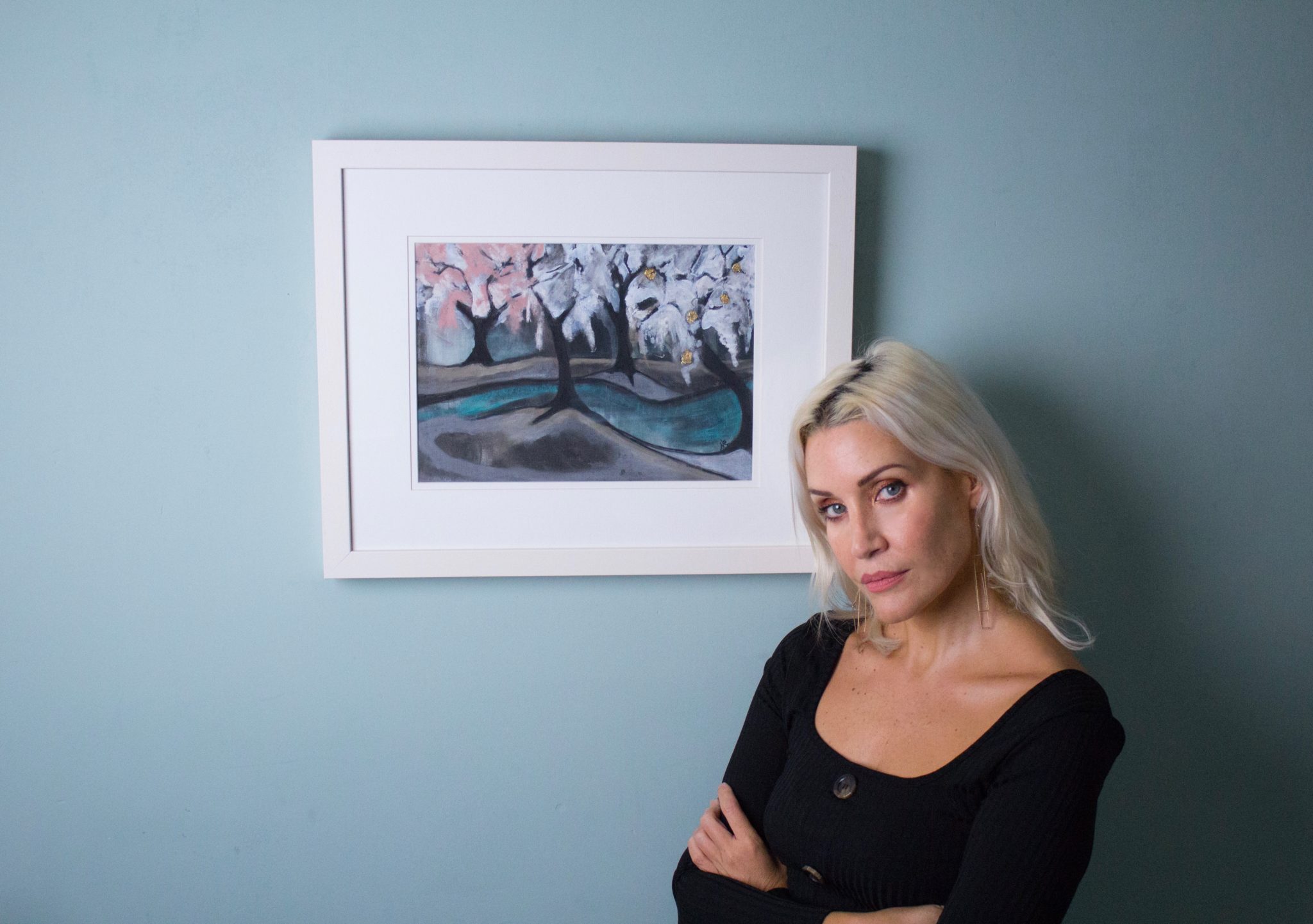 Having always featured as a hallmark of Mo's work, her fascination with twilight is not exempt from her selection of pieces on sale in Incognito, "I'm still fascinated by the trickery of twilight…I just love that gossamer screen between our world and the unseen."
"Those themes are continued on to these three that I've done, so I hope people can recognise them- I'm trying to make them not as obvious!" she added.
The collection will go live on March 31st, whereby prospective buyers can register and select their favourite artworks in order of preference into their Wish Lists. Each piece is priced at €65 each, irrespective of the artist. When the sale occurs on April 26th, each buyer who has selected the same piece will be entered into a draw to determine the winner.
"It was in galleries before," Mo explained, "but now, since Covid, it's gone completely online."
Advertisement
Although a smaller scale live sale is planned for the following day, based on sales interest in previous years, the charity expects a sell-out on its first day.
Incognito curator, Lucinda Hall, spoke about sifting through the submitted works of art, "While there is much about Incognito for which I am sworn to secrecy, I can reveal that artworks featuring farm animals are among the most sought-after works. Cows are always hugely popular, followed by pigs, hens and even goats!"
"Of course, you'd think painting a postcard might be so much easier than painting a big canvas, but the artists frequently tell me that a postcard is actually much more of a challenge. Undaunted, our artists really have gone the extra mile this year to create works that I know will really capture people's imaginations."
"I have to say that if people have ever been intrigued by art, but felt a little out of their comfort zone, or never quite had the cash to splash, at €65 an artwork, Incognito is the perfect way to get a collection started," she continued.
"Whether by a renowned artist, or an up-and-coming talent, one thing's for sure, you'll have selected a piece that you've already fallen in love with. Plus, your donation will go to support the hugely important work of the Jack and Jill Children's Foundation. Things couldn't be more picture perfect!" she added.
Incognito's collection will go live on March 31st, with the sale taking place on April 26th.