Hot Flavours: Dublin's new wine bar, avocado kimchi, and other food highlights of the fortnight
By: Stuart Clark
Tasty vinyl, hybrid baked goods and vegan unfriendly curries are all on this fortnight's menu.
Dublin's hottest new table is Allta, a wine bar that takes its cues from both Italy and the legendary listening bars of Tokyo where vinyl reigned supreme.
Centrally located in D2 on the corner of South Frederick Street and Setanta Place, its broad 7" and 12" collection is fed through vintage Quad amplifiers in custom made oak speakers.
The food is as tasty as the tunes with BBQ Lamb & Seaweed Pappardelle and Spider Crab Bigoli among the star performers when we popped in last week.
We're also loving its nearish Pearse Street neighbour, Bread 41, which is equal parts organic bakery, hip brunch spot – Avocado Kimchi on Seven Seed Sourdough, anyone? – and nighttime pizzeria. Their star menu item is the cruffin, a croissant/muffin hybrid that was invented in 2013 by a Melbourne coffee shop and has subsequently swept across the globe. They are, it has to be said, obscenely good.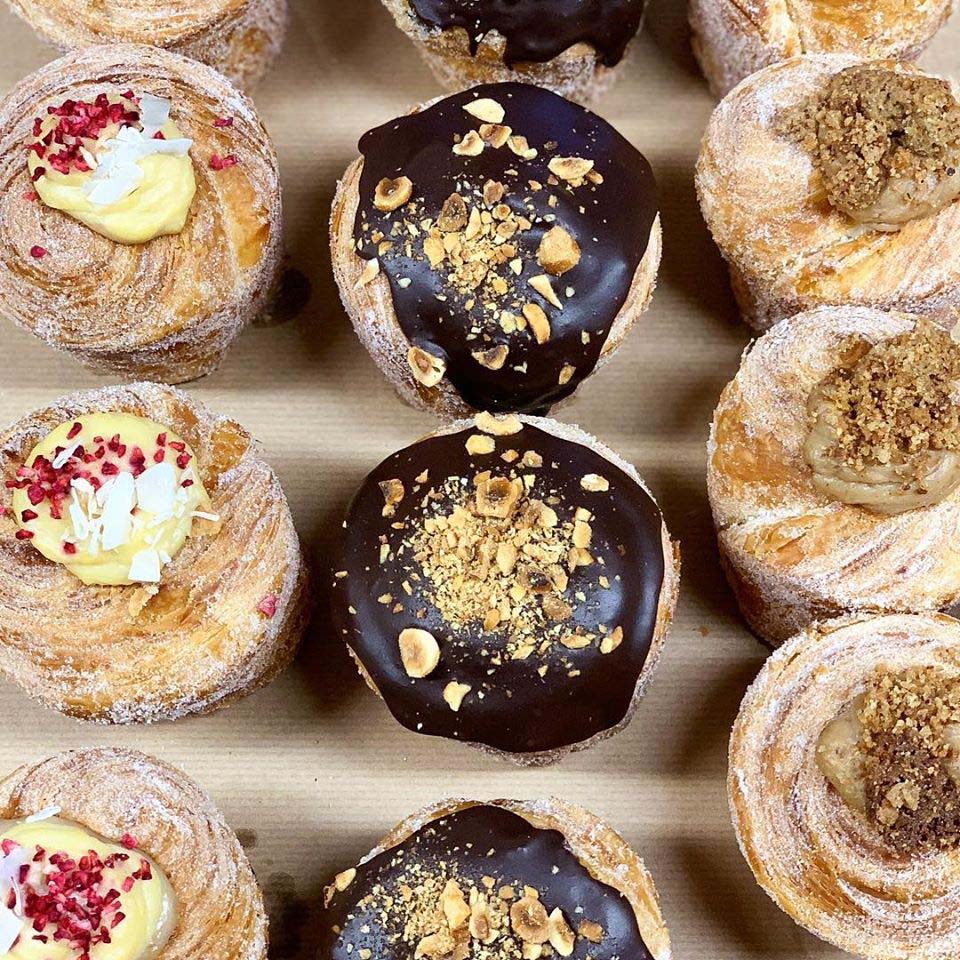 Advertisement
That not all curry houses are created equal was evident last week when we finally made it to Gaylord, a much-loved Navan institution, which has a couple of dishes that you don't normally see on menus here.
These include Begum Bahar, a southern Indian specialty which combines Tandoor BBQ Chicken with minced lamb and just about every spice going. A vegan weightwatcher's worst nightmare, yes, but seriously delicious. They get extra marks, of course, for that fabulous name of theirs.
If you've a favourite local restaurant deserving of a national big up, let us know!
Hot Flavours has gotten to road test the new Fit Foods Ready Meals and Protein Pots from the Dublin Meat Company, a family company who've been doing their do for over seventy years.
From the 376 calorie Turkey Burrito Bowl to the 716 cal Sweet Chilli Chicken with Wholewheat Noodles, they're all delicious and as healthy as billed.
Pizza and pints were had last week when Hot Flavours made one of its regular forays to Rascals Brewing out in Inchicore.
We were especially taken with the 3.8% Elderberry Sour and the 7.5% Absolutely Baltic Stout, a dark fruit 'n' chocolate drop which is currently only available from the mothership.
Advertisement
Tipple of the Fortnight
Borrowing its name from a legendary 1980s Saturday Night Live sketch featuring Christopher Walken, Will Ferrell and Jimmy Fallon, this is a big bold milk stout with vanilla, coffee, chocolate, caramel and raisin notes and a spicy warmth that lingers on the tongue.
It's one of the extraordinarily good beers produced by Third Circle, an Irish micro, which started life in Kilcoole, Co. Wicklow and has now moved to Dublin 12 where it brews in 1,100-litre batches.
Add in a keen eye for design, and you'll understand why in our eyes Third Circle can, ahem, brew no wrong.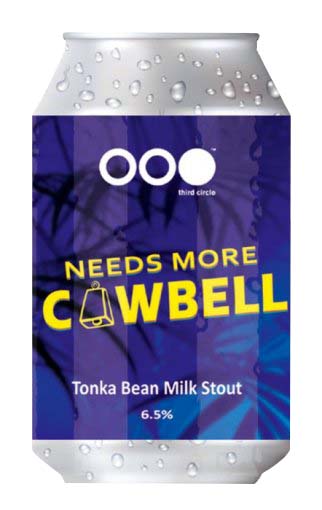 Food News
London's impossibly hip and always happening Nightjar is popping up in The Shelbourne hotel's own fun loving 1824 Bar from February 27-29, which is ideal if you're planning on making a Leap Year proposal.
Advertisement
Tickets for each of the nightly 6pm-8pm and 8pm-10pm sittings cost €20, which includes a welcome cocktail with canapés. Book at eventbrite.ie and see barnightjar.com for a taste of what to expect.