Guinness Storehouse announces Kelis and BICEP performances - plus Fatti Burke beach installation
Kelis plays the Guinness Storehouse on July 4th, with tickets priced at €35.
The Guinness Storehouse has announced its brand new 'Lovely Day for a Visit' bill today, features a special performance by Kelis on July 4th, an electric DJ set with dance music duo BICEP on June 21st and a beach installation by designer Fatti Burke.
Hot on the heels of Dermot Kennedy's recent performance, the first of its kind on the roof of the Guinness Storehouse, Kelis and BICEP will continue the series of incredible ticketed live music shows taking place across summer in the heart of the Liberties in Dublin 8.
This will be Kelis's only Irish performance in 2023 - the year that marks the 20th anniversary of the star's iconic hit 'Milkshake' - and BICEP's only planned show in Ireland this summer.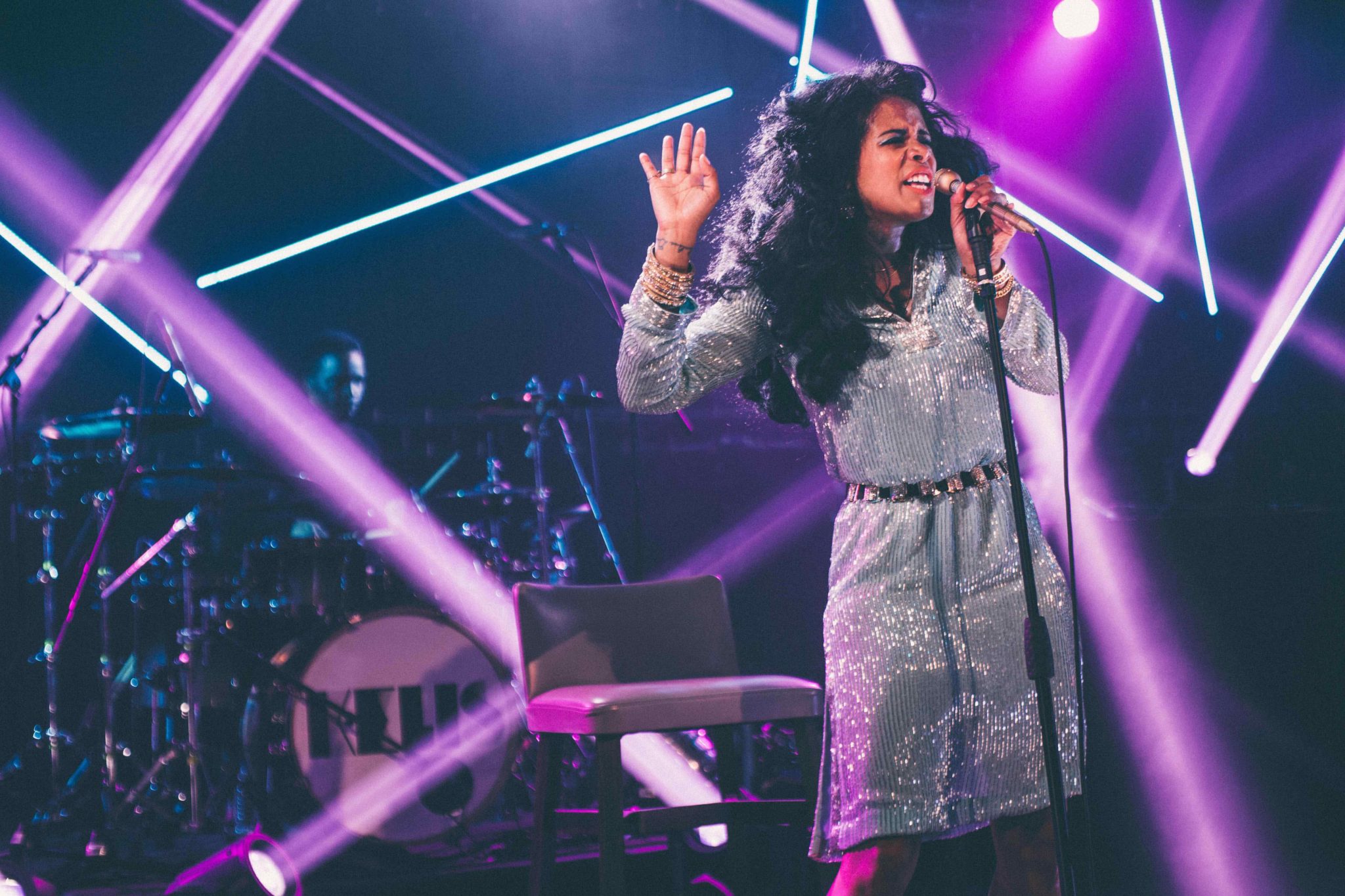 With years of chart-topping songs, resulting in millions of albums sold and numerous top 10 tracks, Grammy nominated Kelis has also released six groundbreaking albums across her career.
Advertisement
Preparing for her firework performance on the 4th of July at the Guinness Storehouse, Kelis said: "I am so excited to return to Ireland, especially as it's so well known for art, culture and music – I just love coming here. I can't wait to come back and be part of the Guinness Storehouse summer programme and get everyone up on their feet, dancing and celebrating this 4th July."
Having sold out Dublin's 3Arena for their epic St. Patrick's Day show earlier this year, BICEP have built a global reputation as one of the biggest names in underground and mainstream dance music with an avid following worldwide. "We've never done a show like this before, so the chance to curate this one-off DJ show in Dublin at the Home of Guinness for our Irish fans is really exciting," BICEP said.
The 'Lovely Day for a Visit' summer experience captures the best of the Irish outdoors under one roof. Everyone's favourites, the beach and the park, have been reimagined throughout the Guinness Storehouse by Irish illustrator and Guinness collaborator Fatti Burke and includes an indoor beach installation, leafy greens and a bespoke busking piano.
Sampling the stunning panoramic Dublin views over a pint, visitors can also view Irish designer Cyan Ryan's work throughout the iconic building. Ryan's art reimagines the Guinness archives in a new way. Aches' fantastic 'We'll be Dancin' in the Sun artwork is also available for everyone to see at the Home of Guinness this summer.
Fatti Burke, Artist and collaborator, commented: "I am delighted to be teaming up with the Home of Guinness to bring the concept of 'Lovely Day for a Visit' to life. The fantastic beach experience, which will live within the building all summer long, promises to capture the fun and joys of spending sunny days at the beach to Dublin 8!"
Advertisement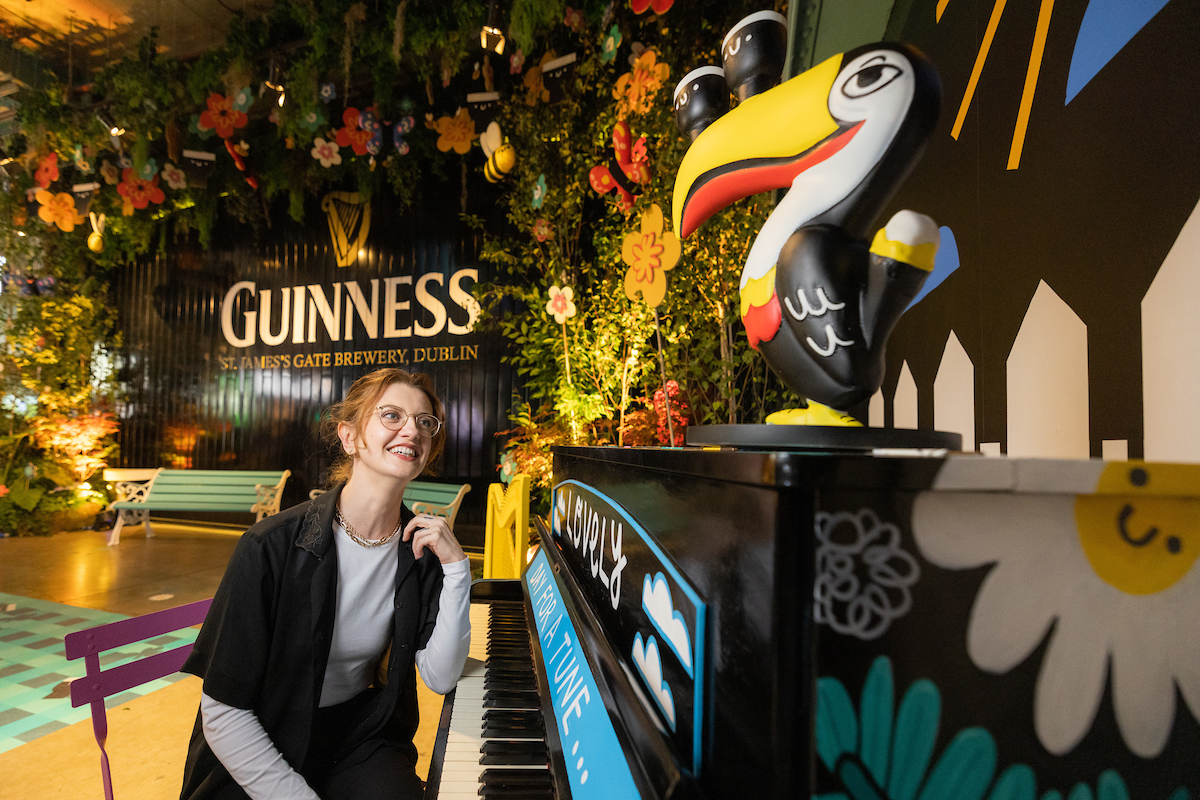 'A Lovely Day for a Visit' at the Guinness Storehouse will run from Wednesday 7th June 2023, and is open daily from 10am. The exhibition is included in each experience ticket, which starts at €26. The Guinness Storehouse is open seven days a week, with everything included in the ticket price.
Tickets for BICEP at the Guinness Storehouse on June 21st (€35, inclusive of the Lovely Day for a Visit summer experience) go on sale today at 2pm here.
Tickets for Kelis at the Guinness Storehouse on July 4th (€35, inclusive of the Lovely Day for a Visit summer experience) go on sale on June 19th here.
RELATED
Lifestyle & Sports
27 Sep 23