Event celebrating Irish writer Mary Lavin to feature Steve Wickham, Catherine Byrne and more
The evening of art has been curated by award-winning playwright Deidre Kinahan.
SoFFT Productions has announced In The Middle Of The Fields, an event filled with music, poetry and performance created in response to the writing of Irish author Mary Lavin. It will take place on Saturday 8th October in Dunderry Park, Co. Meath.
Mary Lavin was an Irish short-story writer known as a pioneering female author in the male dominated field of Irish letters. In The Middle Of The Fields has been regarded as a timeless tale with a unique insight into the human experience.
The evening has been curated by award-winning playwright Deidre Kinahan. Speaking of the event, she said, "Each artist is invited to read Mary Lavin's' evocative short story collection In The Middle Of The Fields and see what strikes them, what inspires them. Mary Lavin once described the short story as 'akin to Lightning's Flash' because it has the ability to light up an entire landscape in one moment. Her stories lifted the latch on the screaming passions, conflicting impulses, and social barricades that beleaguered Irish life. There is an electricity to her writing, my hope is that we can tap into some of that extraordinary endeergy with you 'In the middle of……the room'. No story is complete without its audience."
One of the evening's performers will be artist and musician Steve Wickham, member of Ireland's own band The Waterboys. Wickham has recorded with Elvis Costello, U2 and Sinead O'Connor. Now, he plays with his band NoCrows in Sligo.
More performers include singer-songwriter Saramai Leech (member of the art-pop band Perlee), Michael Brunnock who appeared on David Byrne's soundtrack for This Must Be the Place, award-winning singer-songwriter Gerardette Bailey, actress Catherine Byrne, and poet Laureate for Wexford Sasha Terfous.
Advertisement
Mary Josephine Lavin (1912 – 1996) was a major Irish short story writer and novelist whose work stands in comparison with Chekhov. Her work contains sharp insights into the quiet tragedies and joys of human life and she is considered one of the great artists of the short story in the English language.
Tickets are on sale now for €22.50 from Tickets.ie.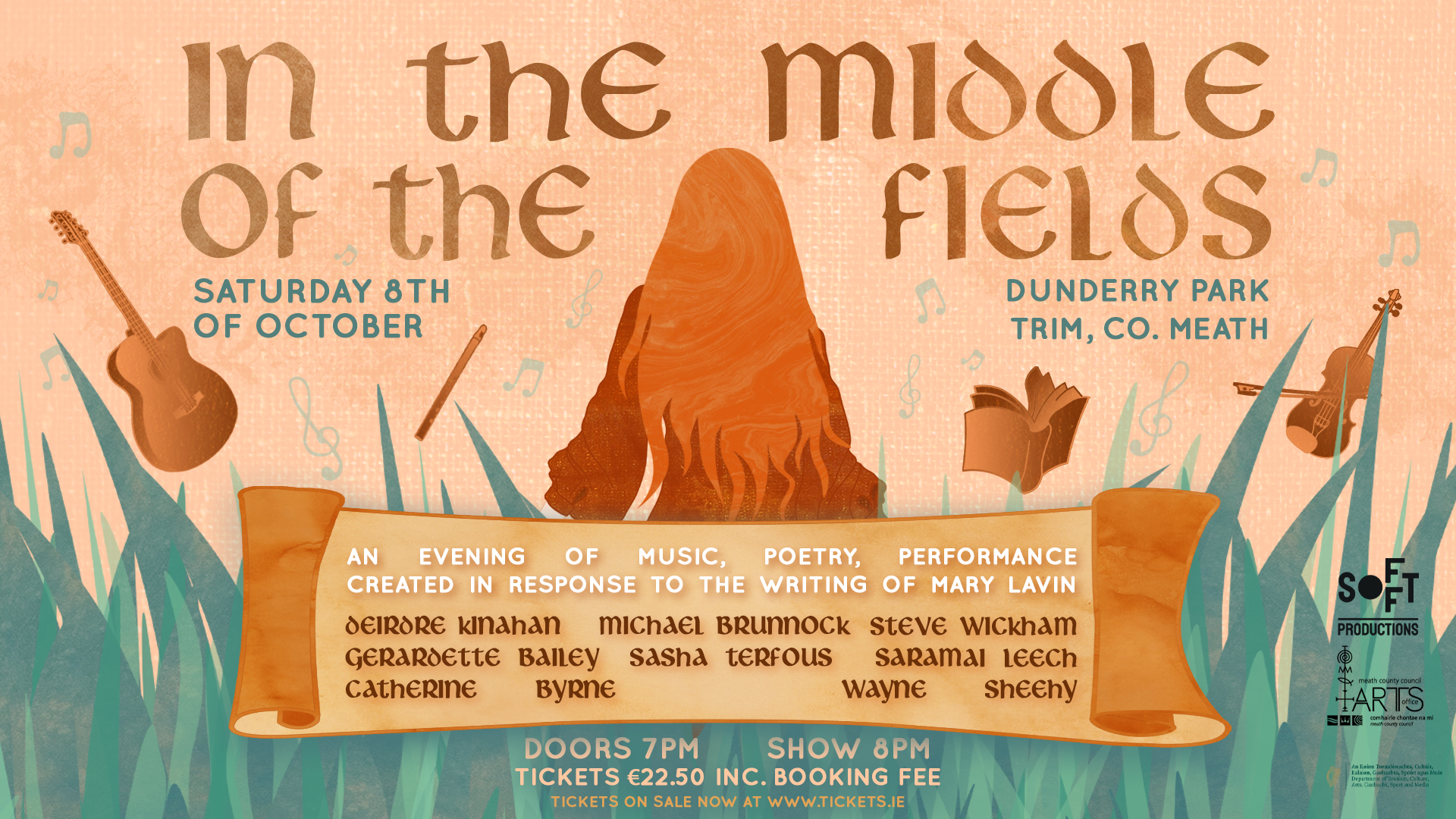 RELATED
Lifestyle & Sports
03 Feb 23