To celebrate their debut album, MELTS head out on their first headline UK tour in March - kicking off with a hometown show at Dublin's Button Factory on the 25th.
MELTS have announced their debut album Maelstrom, produced by Daniel Fox of Gilla Band and slated for release via Mother Sky on Friday, May 13th.
To celebrate the album announcement, the Dublin five-piece have dropped new single 'Outlier' alongside a sci-fi themed music video directed by A. Parkes.
Frontman Eoin Kenny says, "'Outlier' is about the imaginable distance between objects in space and how leaving one way of life and moving on to another life falling into space, into the void. The title refers to an object or person existing at a distance from the centre of the system."
On the video, A. Parkes says, "sonically and lyrically the music is very big and cinematic, so I used an old anamorphic lens to get that classic cinema look and aspect ratio. The sci-fi inspired set was built to stage the claustrophobic internal struggle, while showing a glimpse of bigger world outside."
Gaz Earle remarks that repetition is the key to MELTS: "It's about just keeping it simple and driving and fucking stomping." The drummer makes up the Dublin five-piece along with Robbie Brady (keys/synth), Colm Giles (bass), Eoin Kenny (vocals) and Hugh O'Reilly (guitar).
Advertisement
This idea of keeping it simple has been woven into the fabric of the band since day one. Different line-ups were tried and experimented with and after an immediate connection at a rehearsal, Kenny was quickly in as singer. The inclusion of Kenny who, like all the other members have been in various other bands, unlocked something new and distinct in the group. Then once Brady joined on keys, an even more evolved tone began to take shape.
What became clear was the band outgrew their initial intentions of being a garage rock outfit. The raw, simplistic, primal nature of that approach remained intact but they expanded into immersive pulsing grooves.
"We wanted to keep the rhythms just really straight and hypnotic," says Earle. "The aim of the game was to try and get people into a trance when they are watching the gig. With bringing Robbie on board, as he's doing loads of stuff with sequencers and deadly synth bits, there grew a psychedelic hypnotic vibe to MELTS."
Lyrically, the album weaves between big picture state-of-the-world topics to the introspective and personal.
The former can be heard on opener 'Maelstrom' which is about, according to Kenny, "a storm that sweeps through a town one day and causes an irreversible change to the order of things he song written from the point of view of someone caught in currents, beyond their own making and understanding the frustrations felt by someone who feels powerless against the effects of the upheaval."
'Spectral', on the other hand, one of the album's most tender moments that unfurls slowly with Kenny's rich and resonant vocal delivery, is a track dedicated to the loss of a friend to suicide. As a whole, Kenny says, "the theme of the record is kind of based on coming to grips with the world around us."
Catch MELTS live at the Button Factory, Dublin on March 25th ahead of their UK headline tour.
Advertisement
Pre-order MELTS' debut album Maelstrom here.
Check out the video for 'Outlier' below:
Maelstrom tracklist:
1. Maelstrom
2. Signal
3. Outlier
4. Circular
5. Spectral
6. Waltzer
7. Skyward
8. Tides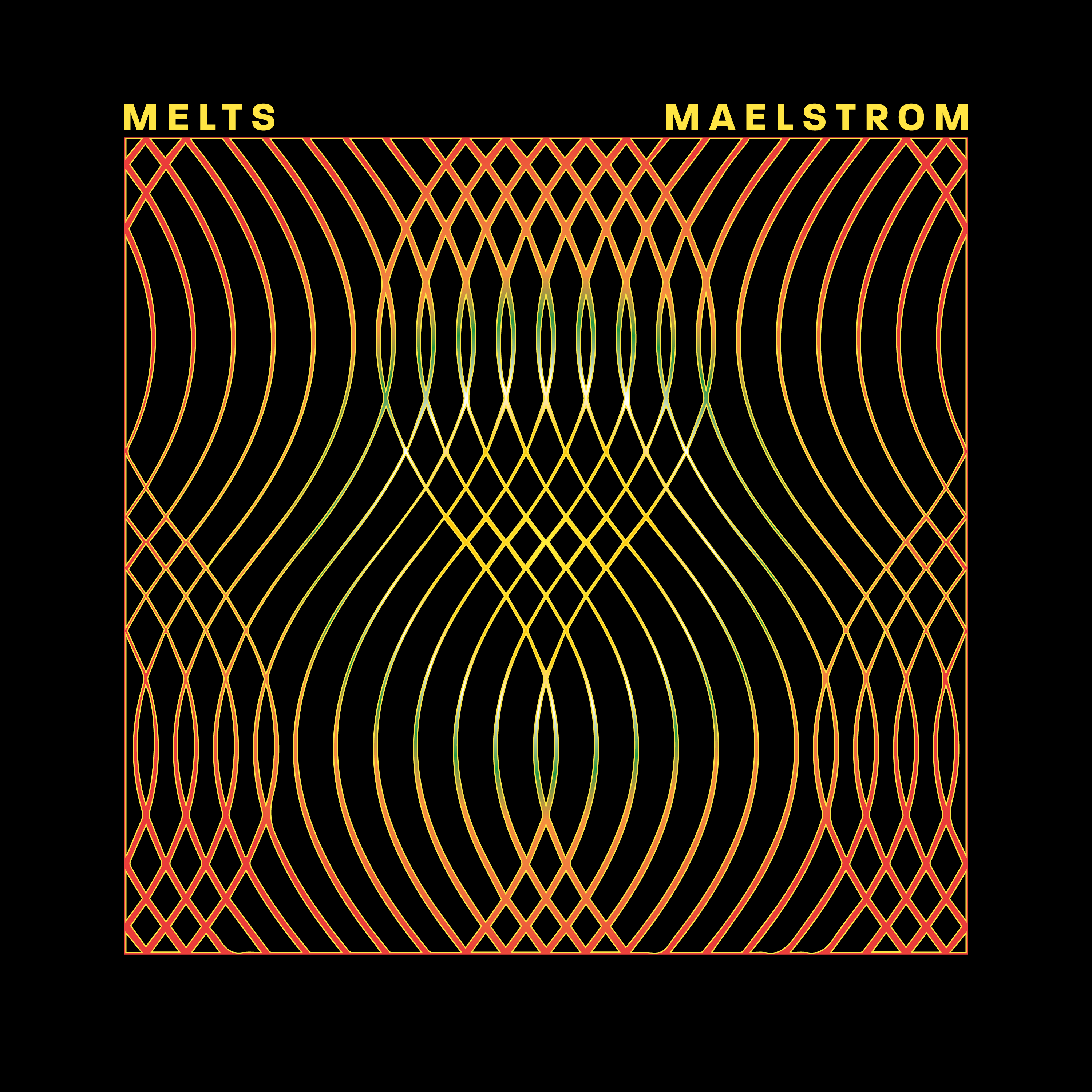 MELTS tour dates:
Advertisement
Tue 15/03 to Sat 19/03 – SXSW, Austin, TX
Fri 25/03 – Dublin, Button Factory
Tue 29/03 – Bristol, The Louisiana
Wed 30/03 – Brighton, Prince Albert
Thu 31/03 – London, Shacklewell Arms
Fri 01/04 – Manchester, Strange Waves at O2 Ritz
Sun 03/04 – Leeds, Hyde Park Book Club
Mon 04/04 – Glasgow, The Hug & Pint
Tue 05/04 – Newcastle, Head of Steam
Sat 28/05 – London, Wide Awake Festival
Sat 28/05 – Totnes, Sea Change Festival
Fri 29/07 – Co. Waterford, All Together Now Festival