Leslie Dowdall of folk-rockers In Tua Nua on the differences between the analogue '80s and the social media age, meeting her musical hero Annie Lennox, and supporting Bob Dylan and U2.
Formed in the early '80s, the Leslie Dowdall-fronted Irish rockers In Tua Nua have had a rollercoaster journey. From being the first band to sign to U2's Mother label, to signing with Island Records and later Virgin after Steve Wickham left to join The Waterboys, it's been all go for three decades.
1987's Vaudeville LP and 1988 follow-up The Long Acre cemented their popularity as a band with a distinctive mix of trad, rock and folk.
Dowdall continues to perform, be it solo or guesting with other Irish and international singers, having released the '90s solo albums No Guilt, No Guile and Out There.
"In Tua Nua really only get together once or twice a year to do one big gig," says Leslie, "but I've been super-busy teaching at schools and doing concerts again. It's a huge band, so it's a nightmare to try and get us all together! (laughs) We were meant to play Forever Young before, but it was cancelled a few times because of the pandemic. I thought it was never going to happen, so I was amazed when it got organised this year. It's a huge undertaking.
"In Tua Nua were asked to do it, which was great. We spent a month on a bus in 1986 with some of those bands. I'm especially looking forward to seeing Holly Johnson and Paul Young. It will be like a flashback. The '80s was a very real time. Everyone lives in a virtual world now. People back then were enthusiastic about buying records and reading the sleeve notes. It was exciting! We didn't have the internet so we didn't spend our time posing on our phones."
Advertisement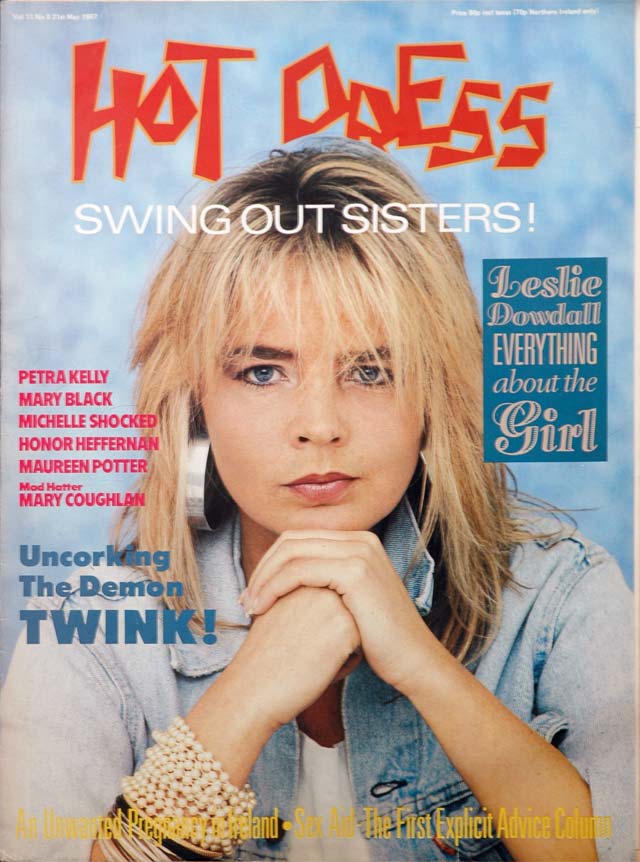 Any particular goosebump moments from the time that really stand out?
"A few, yeah! One highlight was supporting Bob Dylan in 1984 in Slane. We got to join him on stage, which was pretty cool. And we supported Eurythmics in Turin; Anne Lennox was one of my big heroes. That was amazing. I remember it was 102 degrees in the stadium. Also touring with U2 on the European leg of the Joshua Tree tour. U2 kind of took us in from the very beginning, they gave us all the big gigs. They were very kind to us.
"Annie Lennox was my big idol, though. I have all of her records. When we played with her I couldn't even speak - I just shook her hand. The only other person I was starstruck by was Gabriel Byrne. I was madly in love with him. He came to the launch of one of our albums and I remember the tour manager telling us he was coming. I was like, 'Very funny'. I went up the elevator in Virgin Records Dublin and there he was at the top of the stairs."
There's a follow-one to the Dylan story as well.
"My brother went to a Bob Dylan exhibition five or six years ago here, and I had no photos of that day. He said, 'My sister went up on stage with Bono and Bob Dylan years ago, have you got any photos?' and they did! They gave us five or six to keep once we didn't publish them. I was staring at Bob Dylan completely in awe in the images. He was covered in panstick, that's all I remember. A lot of makeup!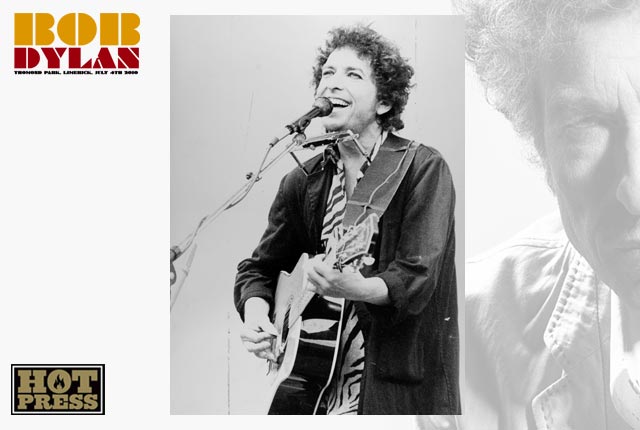 Advertisement
"We're getting back to it now after three years apart, so it feels good. Do you remember that time?"
Admitting I was born in 1995 feels like a crime…
"You grew up in the virtual age then!" Dowdall laughs. "There's too much social media now… it's endless. You have to be your own manager, your own publicist. We used to joke about all the record companies and trying your hardest to secure record deals, now everyone's making records in their bedroom.
"I remember we brought out 'Somebody To Love' as a cover in 1985 when nobody was putting those out and it still sounds fresh today. That one really seemed to grip people. Some of our fans still think that we wrote it!"
What can we anticipate from In Tua Nua's Forever Young set?
"We're bringing the soundtrack of our lives to anyone who grew up in that decade," she beams. "I feel like I'm going back in a time warp, but now we're almost 60 and this is what we look like. It'll be funny aesthetically as well because we had terrible fashion back in the '80s! My niece is 16 and has a great voice, and told me she listens to 'old people music'. She meant Elton John. In Tua Nua are still a band, so ultimately you can expect rock and roll."
Read the full Forever Young Festival special in the upcoming issue of Hot Press.
Advertisement