Caleb Azumah Nelson: "Writing isn't just about delivering a narrative - it's fundamental to who I am"
Hot Press spoke to the South Londoner (mid baking session) following the release of his hugely anticipated second novel, Small Worlds.
"I'm in the middle of making a banoffee pie," Caleb Azumah Nelson tells me over Zoom, laughing. "I've never made one before! It's my friends' favourite," he smiles, recommending Mary Berry's recipe. Food plays its own character in Small Worlds, the British-Ghanaian author's eagerly awaited second novel.
His lockdown-published debut Open Water (2021) from the photographer blew critics away, nabbing the Costa First Novel Award before making a major impact with the general public for its vulnerable way of portraying love and intimacy. Small Worlds expands the scope from a relationship between two lovers to the bond of a family and strength of South London's vibrant immigrant community.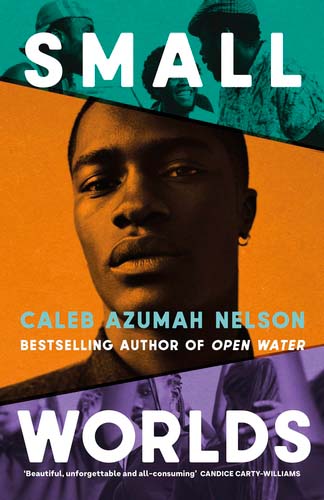 Protagonist Stephen yearns to be a jazz artist, applying to music college with his close friend Del. As the novel progresses, his world expands and contracts over three summers, from his hometown to Ghana and back again. Struggling to find a path forward in life while training to be a chef, his relationship with his father becomes frayed, as Stephen attempts to uncover the parts of a man he has never truly known.
"When Open Water came out, I had no idea if anyone was going to actually read it," Caleb informs me, shrugging. "It was nice letting fate take over. Everyone's excited about Small Worlds, which is a lovely feeling. My life has changed drastically.
Advertisement
"I get to write full time right now, which is a real luxury and privilege," Nelson adds. "I have the space and time to work on projects I really adore. It's a legitimate dream come true," he grins, radiating warmth. "I feel really at ease. With this book, I really wanted to expand the scope and ambition. There were definitely things I maintained from Open Water in terms of how language is used; the visuality, the sonic nature."
Stephen finds holy solace on the dancefloor and in jazz clubs, finding the ability to express himself through notes from his trumpet and the beats of hip-hop and R&B.
"The character almost appeared to me. Before Small Worlds, I wrote a short story about Stephen and Del when they were much older," Caleb recalls of the pair, whose relationship evolves as time passes and their paths diverge. "His sense of trying to find ways to express things that are just beneath the surface is fascinating to me."
The novel's endless musical references act as a timestamp for Stephen's life, and an insight into his culture's fusion of West African roots with US hip-hop, London grime and '90s garage.
"Once I knew he was going to be a musician, I was trying to hone in on sonic inspirations," Nelson offers. "John Coltrane was a big one, just because of the ways in which he really struggled to be in the world in a day-to-day way, despite being such a talent. Stephen also struggles with grounding himself and being present. So much of writing and the novel itself is about what it means to be present in a space."
Advertisement
Nods to Bill Withers, Bob Marlay, Craig David, Gracious K, DJ Gregory, Fela Kuti, Ebo Taylor, Pat Thomas, The Supremes, Earth, Wind and Fire, Stevie Wonder, Tina Turner, Kendrick Lamar and Foxy Brown enrich the pages. Small Worlds opens with lyrics from Dave ["From my heart, that's the making of me"] and Solange ["Black faith can't be washed away"], echoing Caleb's gift for intimacy and spirituality.
"The Dave one really hit for me. It was just this notion of being able to deliver a heartfelt narrative that wasn't hiding anything," the author remarks. "It's about asking a reader not just to receive, but to participate. It's encouraging the openness that's featured in the novel. Small Worlds, and my process, is about having faith. Most days I'll just start with a blank page, and just gauge the emotion on that day."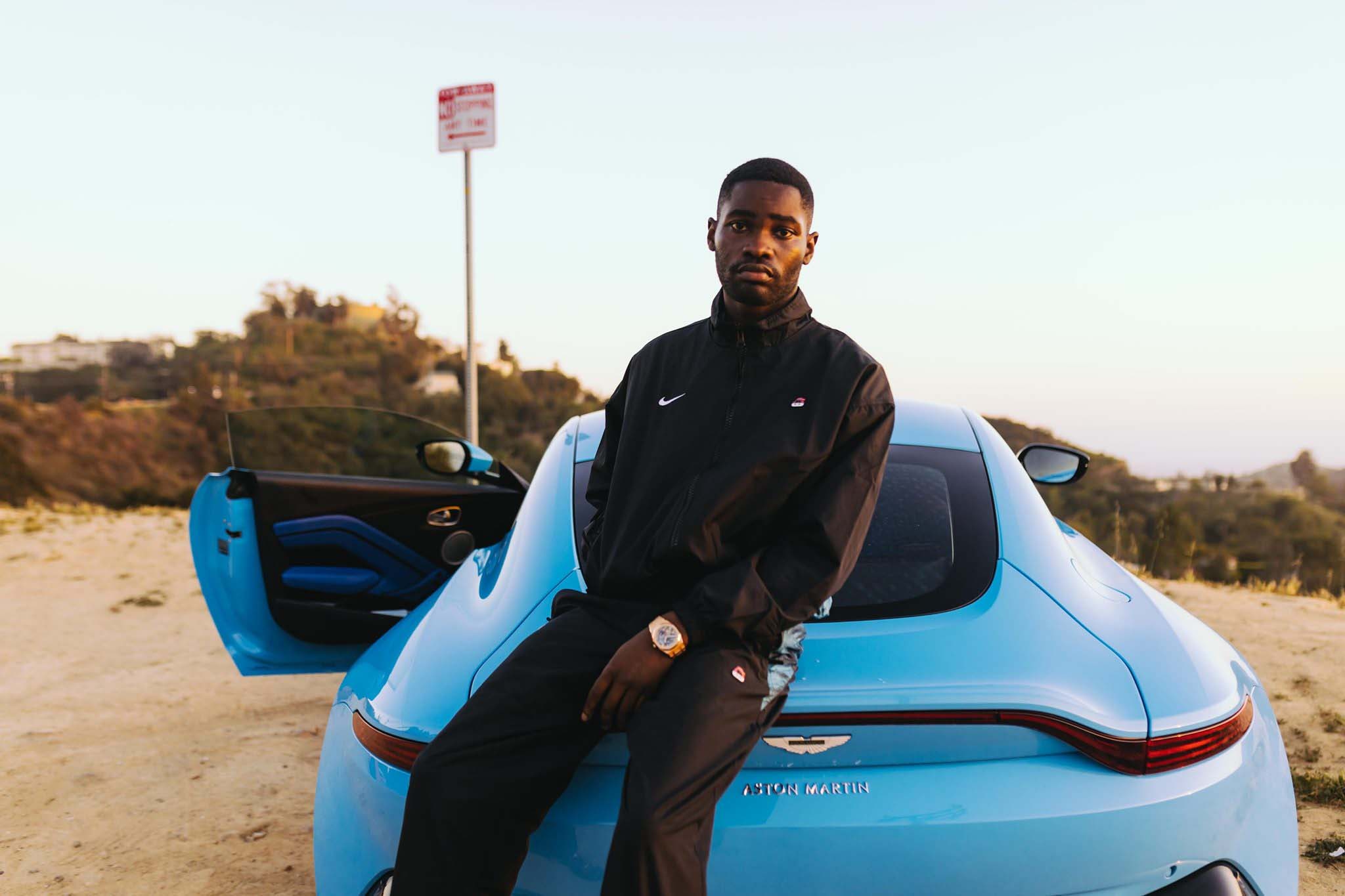 The book also weaves together the experiences of Stephen and his brother Raymond's parents, who came to London from Ghana in their late teens.
"Stories like these are just a massive wealth of knowledge that I've accumulated over the years," Nelson affirms. "It has either come from direct tales or illusions. There's so much that's implied until the point that it's actually told. I really wanted to play with that dynamic - that feeling of something being opened up but not quite. Being there but not quite being given everything because it might be too painful a narrative to deliver. Pretty much all of the women in the novel are the heroes for me. I really wanted a space in which the women weren't just being used as narrative devices."
J Dilla's Donuts album, the seminal 2006 project released three days before his death, acts as another character in the novel itself, becoming Stephen's escape haven.
"Dilla had such a big influence on my life and creativity," Caleb beams. "There's something so beautiful about trying to find ways of honing in on strands," he says, noting Dilla's array of samples. "It's like me taking these different memories and threading them together. This novel was about encouraging myself towards a sense of looseness that his music has. The idea of what emerges from error, and how beauty can come from that. Open Water is a very precise book. No words wasted," he laughs. "This one felt more free. My internal rhythms were stronger."
Advertisement
Small Worlds also refers to the killing of 29-year-old Mark Duggan by Met police officers in 2011.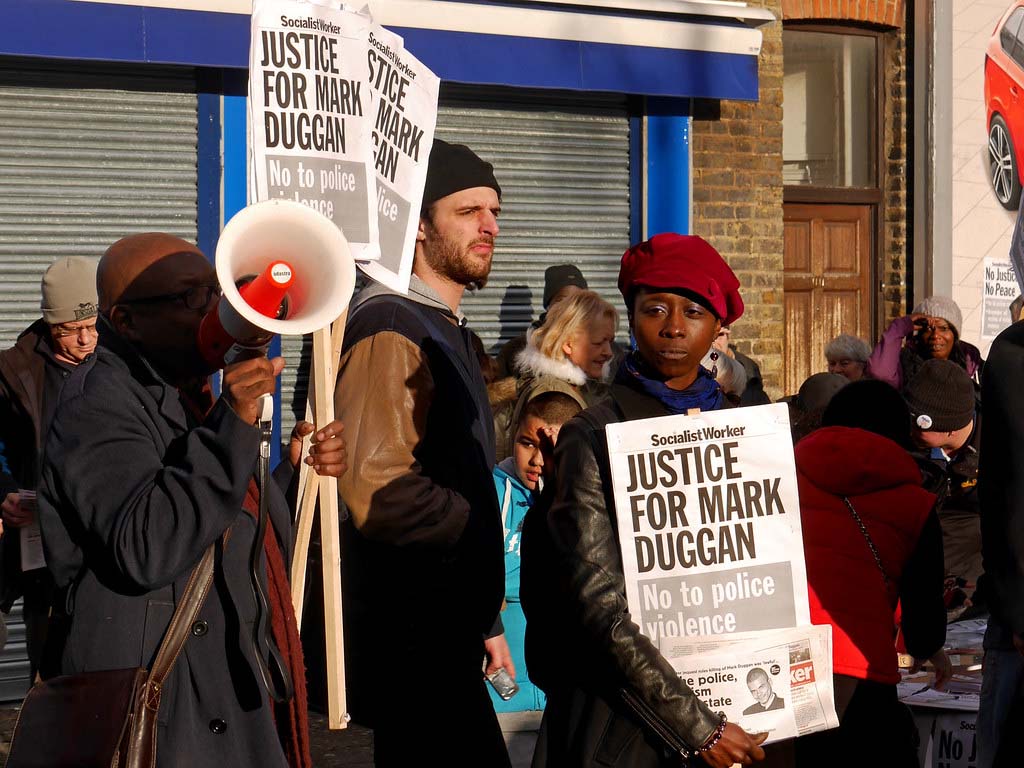 "For the most part, people interviewing me are very respectful and understanding about this topic," Nelson tells me, acknowledging that it remains a painful subject within the Black British community. "For me, writing isn't just about delivering a narrative - it's fundamental to who I am. Mark's could have happened to me. It's a large, collective grief - not just my own."
Stephen's father is a complex character, unable to express sadness without anger.
"I was really concerned with the ways in which our parents affect us - perhaps without either party knowing. Even if it's unintentional, there are repercussions. I wanted to prize that apart. Stephen is becoming who he is because of the relationship with his father - and what his father had gone through but wasn't able to vocalise."
"I'll continue to open up because I'm fascinated by how we share intimacy with other people, how we afford each other that sense of intimacy," Caleb asserts, eloquently. "Many people will never know that sense of closeness to others and to themselves."
Nelson is still based in South London, with his family ten minutes down the road.
Advertisement
"The community is so focused on the wellbeing of others, as opposed to what you might get from one another," the writer emphasises. "It's because of the strong West African and Caribbean groups that settled here, and made homes for themselves. All my favourite artists come from here. Koby Adom, Tomisin Adepeju, Sola Olulode. There's something in the water!" he laughs. "We really ride for South London."
 

View this post on Instagram

 

How does his Ghanaian roots and British upbringing co-mingle in his art?
"It's allowing for the multitudes to exist," Caleb nods. "London will always be my base. But there are other places in the world where I get to go and feel at home. I took a trip to Ghana last year for the first time in 16 years to research Small Worlds. That was such a beautiful time. I felt so nervous before going, in case I felt like a foreigner but I felt really present in that space. It's similar to how I feel in New York, because there's a big writing and artist community there. I've really opened up to the notion of having this multitudinous experience in which home isn't so static. It's not fixed."
Animals producer Sarah Brocklehurst's Brock Media has already optioned rights to Small Worlds. The independent company is backed by BBC Studios.
"I'm writing all of the scripts at the moment. It's chaos!" Caleb grins. "I really want my friend David Jonsson (Rye Lane) to play Stephen but 18 to 21 is younger than anyone in the limelight. It could be wonderful to have an unknown actor step into that role."
"It's a really beautiful thing that I get to tell these stories, I'm really proud that I get to be as careful as I am of the work," he says, visibly honoured. "I have to be so considerate with what I'm putting out into the world."
Advertisement
Small Worlds is out now.
Read more book features in the new issue of Hot Press.
RELATED
Lifestyle & Sports
27 Sep 23