By: Lucy O'Toole
Now in the middle of her Edinburgh Fringe run, actor-writer-producer Ali Hardiman (pictured, right) talks music festivals, class divides, ambitions and her stellar play, Electric.
Although still relatively fresh on the scene, Glenageary native Ali Hardiman has quickly established herself as Irish theatre's newest triple threat: an immensely talented actor, writer and producer. A graduate of the Gaiety School of Acting and The Bow Street Academy, Ali takes Electric, her acclaimed play about same sex love and class divides, to the Edinburgh Festival Fringe this August.
"There's going to be over 3,000 shows on, so it's definitely daunting," Ali admits. "You have to put in a lot of work, flyering your shows on the streets and trying to get people in. But I'm up for the challenge."
Electric, Ali's debut play, originally ran in Dublin last year. Following an incredible sold-out run and rave reviews, she took it on tour to theatres across the country – including a performance at Electric Picnic, where the play is set.
"Electric Picnic provides this amazing common ground, where people who probably wouldn't meet in any other situation in life are partying together in a field at four o'clock in the morning," she explains. "I have a huge appreciation for the cultural aspect of it, and what it does to people. It's a real rite of passage for young people."
"Personally though, I kind of hate festivals!" she adds with a laugh. "I can't cope with the muck. But my friends adore them, so I always end up going out of peer pressure."
Advertisement
Starring Ali and rising Ballyfermot actor Ericka Roe as two young women from opposite sides of Dublin, the play offers a powerful insight into class divides in Irish society.
"Going to college, I faced constant judgement because of my accent," Ali reveals. "People would put a label on me straight away. But after the 100th joke, I was like, 'Okay, I'm really sick of this'. Funnily enough, Ericka, who I went to college with, felt the exact same – even though she had a different background and accent than me.
"So I started writing about that, from a real, everyday perspective. We've all grown up hearing people use these slurs about other people's class, and that's at the heart of the play."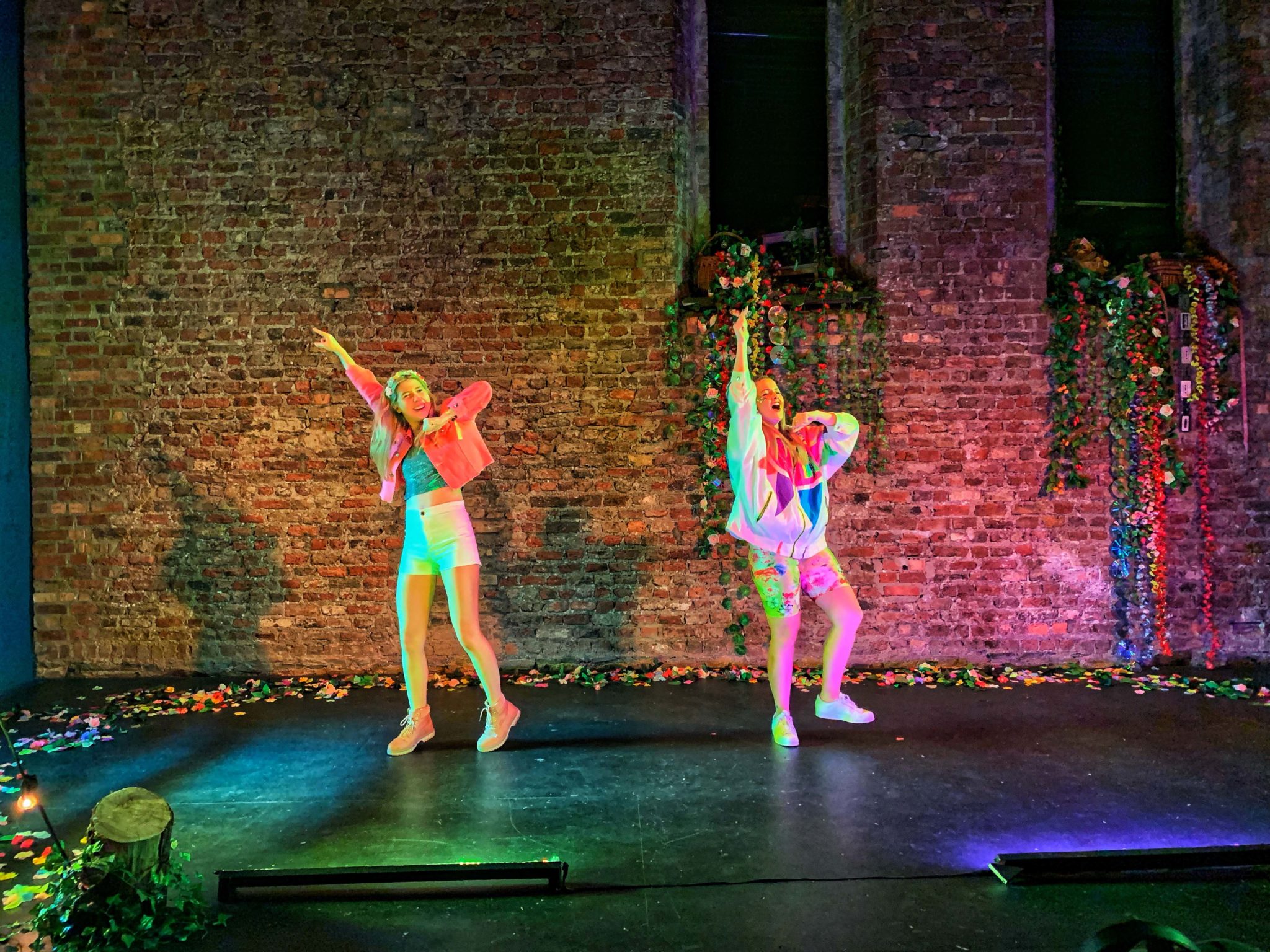 She took Electric to Dublin's Theatre Upstairs for its world premiere in April 2018. Karl Shiels, a founding member of the theatre company who died last month, also had a bearing on the finished product.
"It was the day before our preview, and Karl came in to watch us," Ali recalls. "There's a part in the play where one of the girls pulls out some of the other girl's hair. Karl just went, 'Ali, has anyone ever pulled out your hair?' I was like, 'No?' And he goes, 'Yeah, I know. I can read that.' He described getting your hair pulled out as the most painful thing he'd ever experienced. He was so right. So with literally one day to go, we changed that whole bit, to make it more real."
Advertisement
Inevitably, music plays a major role in the play. With internationally renowned composer Ronan Hardiman as her father, Ali clearly realised the power of a great score.
"My brother Sam, who just graduated from music in Trinity, wrote all the music in the play," Ali says. "It's set at a festival, so we knew that we couldn't have one second where there isn't a soundtrack. We created a soundscape that plays continuously throughout the play."
Ali and Sam also teamed up last year to form ILA Productions, a theatre production company that aims to tell important modern stories through comedy. They presented her second self-penned play Disconnected at the New Theatre, Dublin, earlier this year.
"It's so hard starting out in the entertainment industry," she notes. "You could spend a lot of time waiting around to get funding, or waiting for the right people. Or else, you could just go out and do it. I was raised on that belief, to make your own opportunities. I was out doing car boot sales and running fundraisers to get money for the show. There's a great power in doing that – you really feel like you've earned it."
Having recently signed up with literary agent Marianne Gunn O'Connor, who boasts a star-studded roster of talent, Ali has her eyes fixed firmly on the future. She recently appeared in the acclaimed Metal Heart, alongside our recent Best Of Dublin interviewee Jordanne Jones.
"I had a small part to play, but I had a ball on the set," Ali says. "It was my first feature film, so it was a big learning curve for me. Hugh O'Connor was the most amazing director ever, and Jordanne was incredible. She's so effortlessly brilliant, and she's got such great potential.
"I definitely have huge ambitions for film and TV. I've acted in those areas, and I'd love to start writing for them now. But theatre, of course, will always be my first love."
Advertisement
Electric runs at Edinburgh Fringe's Underbelly Cowgate (August 1-25).