Couldn't Give A Rats is out this Friday.
Following a major tour cancellation over coronavirus fears, The Scratch have decided to give their fans something to be positive about during these uncertain times – by pushing forward the release of their highly anticipated debut album by three months. So adjust your calendars: Couldn't Give A Rats is now coming to all streaming platforms on March 27.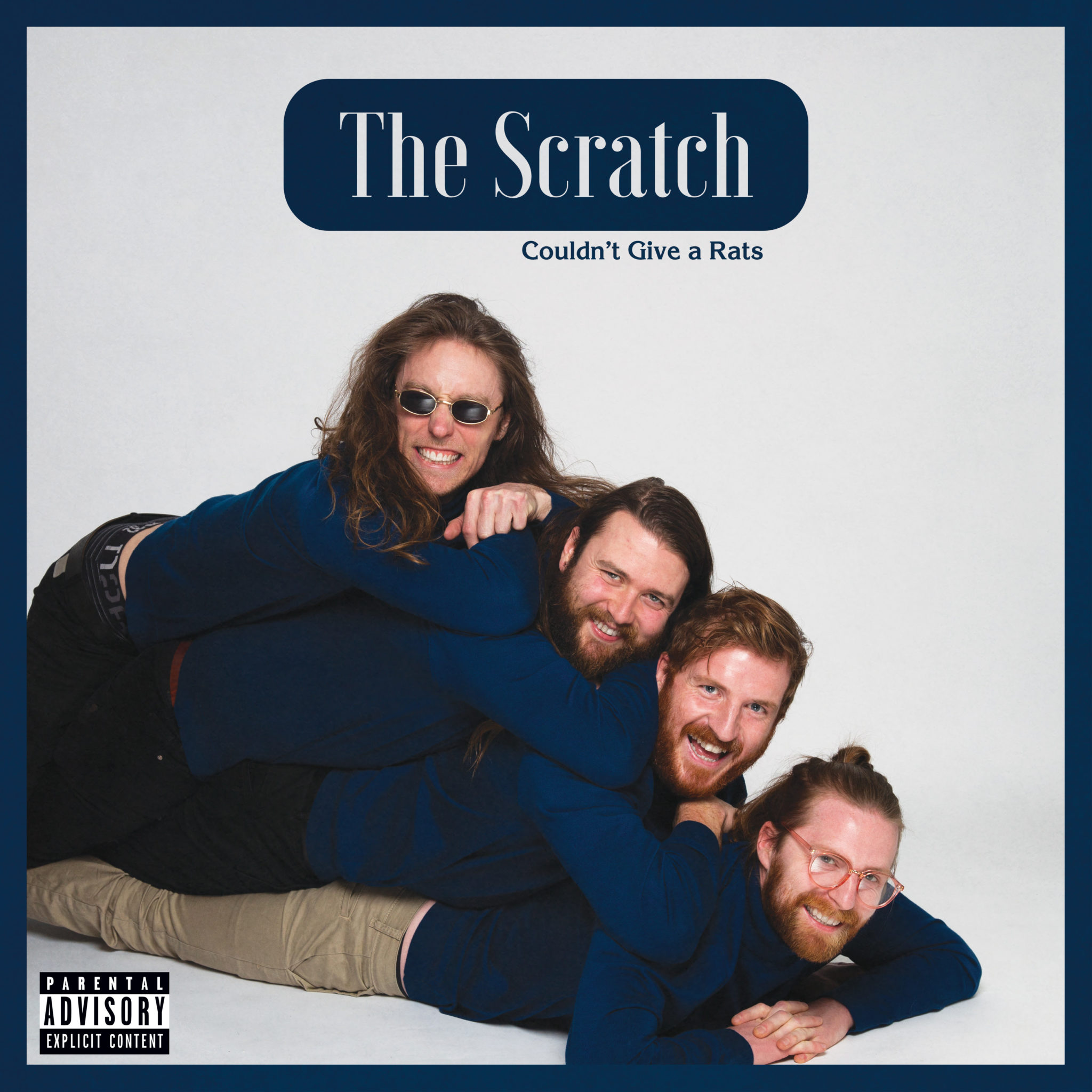 "These are crazy times, the whole music industry is on its knees at the moment," guitarist Conor 'Dock' Dockery reveals in a statement about the release. "Monitoring the reaction to our St. Patrick's Day live stream last week, we realised that it ran much deeper for people than we had initially thought. People were so grateful that we were giving them an escape during what is undoubtedly an extremely tough time, so, we've decided to keep giving them something to be positive about."
Following the phenomenal success of their live-streamed gig from the kitchen of their home in Perrystown, Dublin, they have also announced a second live stream on April 3 – in which they'll perform Couldn't Give A Rats in its entirety. Fans will also be able to preorder the double gatefold vinyl during the live stream.
Advertisement
A brazen alternative to neatly packaged and polished acts, The Scratch are a band for a post-truth, influencer-oriented age that's starved of raw authenticity. Blurring the boundaries between rock and trad in their own wildly unique way, the Dublin-based four-piece have become a formidable presence on the live circuit – selling out a string of Irish venues, as well as London's Camden Assembly in the run-up to Christmas.
Revisit our recent interview with The Scratch, in which they discuss their metal roots, the influence of Blindboy, their couldn't-give-a-fuck ethos, and their upcoming debut album, here.
Couldn't Give A Rats arrives on all streaming platforms on  Friday, March 27. In the meantime, you can support the band by picking up merch here.
RELATED