It's 2020. A new year. A new decade even! Well, when it comes to sex, the year ahead looks like it is going to be one of the most exciting ever. Remember where you read it first! And now to the action...
We are back, with a new year and a new decade to sink our teeth into. So, feel free to brush off those mince pie crumbs, forget about hitting the gym – we've got better things to do! – and wave goodbye to the January blues.
I am here to give you a rundown of all the sex-related things you can look forward to in 2020. ME? I can't wait!
1. First Same-sex Marriage in Northern Ireland.
Same-sex marriage was made legal in Northern Ireland at the end of last year. As a result, for the first time ever, same-sex couples will be able to get married North of the border in 2020. The law took effect on 13 January. There is a provision that couples have to wait for 28 days after they've submitted notice of their intention to marry, before the deed can officially be done. Thus, we could – just about! – see the first wedding on the run-in to Valentine's Day. This is a huge moment for LGBTQ+ citizens in Northern Ireland. So, to all of the couples getting married in 2020, and beyond, from everyone here at Hot Press, we wish you all the best on your wedding day – and many years of blissful togetherness.
2. Sex Education, Season Two.
It's January. The post-festive slump is hitting hard. You aren't going out as much because you splashed too much cash at Christmas. Or maybe you're staying in for a dry January. Have no fear: Netflix has you covered with a brand-new season of Sex Education. The first eight episodes were met with glowing reviews, not least for their open, honest and often very funny depiction of the sex-related machinations of British teenagers. Sex Education returned to Netflix on 17 January. We will continue to follow socially awkward Otis as he tries to keep his relationships – and his sex education business – afloat. Good on him!
Advertisement
3. Prize-winning Sex-toys.
You may have heard about the company that was awarded a Robotics Innovation Award by the Consumer Technology Association last year. Lora DiCarlo's innovative sex toy – named Osé – was subsequently stripped of the award, and the company's products were banned from the CES (Consumer Electronics Show). A major furore followed – and rightly so! Now, under the visionary leadership of Lora Haddock (nothing to Captain Haddock!), Lora DiCarlo are back, returning to CES with two brand-spanking-new sex toys. Like their predecessor the Osé (which combines a G-spot massager and a clitoral stimulator with vibrator functions to produce a 'blended' orgasm), the Onda and Baci look sleek and cool and promise hours of sexual bliss. Oh, and they have (again) been awarded CES innovation awards. Come on! Who doesn't want an award-winning sex toy?
4. Trans Rights are the Next Big Thing.
LGBTQ+ rights in Ireland seem, at last, to be getting the attention they deserve. However, there is one area where Ireland is still lagging behind and that is in relation to Trans rights. Transgender Equality Network Ireland (TENI) works hard to support the trans community in Ireland and The Small Trans Library is another safe space for transgender people. However, supports are few – and transgender rights are too often ignored. Ergo, trans people need our support. Let's make 2020 the year when we bring Trans Rights to the forefront of the national conversation.
5. Mind the Gap.
If you are reading this, I can safely assume two things about you: that you like reading and you like sex. If my, ahem, sleuth-work is right, then I've got the ultimate book recommendation for you: Mind The Gap by Dr. Karen Gurney. Dr. Gurney is a Clinical Psychologist and Psychosexologist, and her book debunks more or less everything you think you know about female sexuality. It uses science to demonstrate the truth behind sex and desire. Dr. Gurney combines case-studies and tips for people to understand the mechanics of sex – and thereby to improve their sex lives. What's not to like?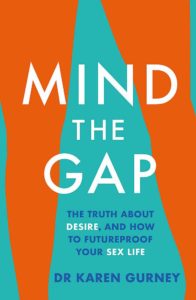 6. #SupportSafeSexWork
Sex Workers Alliance Ireland (SWAI) have been fighting a difficult battle. Bizarrely, Ruhama – a so called NGO, founded by The Good Shepherd Sisters and the Sisters of Our Lady of Charity, who previously ran the Magdalene Laundries – has succeeded in dictating policy about sex work in Ireland. It was Ruhama – even more bizarrely, they are funded by the State through the Department of Health and the Department of Justice – who successfully convinced the Government that introducing the Swedish model of criminalising the client would be a good idea. The Sex Workers Alliance say otherwise – and they should know. SWAI want sex work to be fully decriminalised in Ireland. With an election on the way, you can help sex workers to have their rights vindicated by speaking to politicians. Let's make 2020 the year that sex workers were finally treated with justice and dignity in Ireland – and allow them to get on with their work.
7. Time Really is Up.
January saw the start of the Harvey Weinstein trial. Over 80 sexual harassment cases have been made against him, including rape. These allegations sparked the #MeToo movement and highlighted the shocking abuse that happens in Hollywood. The trial will be an emotional time for the victims of this abuse. We can only hope that justice will be fully served in 2020.
8. AI Reaches Sex Toys.
Well, I couldn't just have one sex toy-related item on this list, could I? The Lioness Generation 1 vibrator was launched in 2018 to improve orgasms through data collection. Now, in 2020, Liz Klinger and Anna Lee are taking it a step further with Lioness Generation 2 – which in turn uses AI to track individual sessions, so it can offer personal tips to the user. Measuring body heat and pelvic-floor movements, the vibrator can track users arousal-levels and their orgasms. That data can then be used to enable the individual to achieve the best possible orgasm.
Advertisement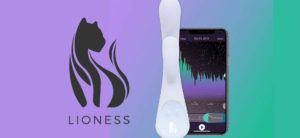 9. Sexy Shows!
Following on from Dublin Fringe Festival in September, where a number of shows that explored themes around sex were programmed, it seems that 2020 is going to be the year when sex really hits Irish theatres. Whether it's about masturbation, the sexual journey of women or psychosexual comedy, more and more writers are turning their attention to sex and creating art around it. Shows such as Two Fingers Up and (my own) GirlPlay are expected to make a return in 2020 – and they'll be joined by new work such as Venus in Fur. So, book your tickets and get ready for some seriously sexy theatre.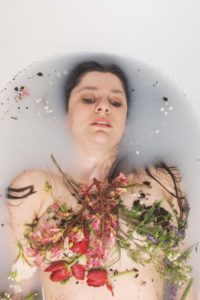 10. New Sex Education Guidelines.
In 2019, the National Council for Curriculum and Assessment reviewed Relationship and Sex Education in schools. As a result, September 2020 will see new guidelines being implemented. These will focus on six main areas: consent; LGBTQ+ issues, contraception, social media, positive sexual expression and self-esteem. This is a huge and much-needed step forward for Ireland's sex education system. The promise is good. Let's hope the reality matches it. Expect some resistance from conservatives either way!
So there you have it: my ten top sex-related things to be on the lookout for in 2020. It is going to be a good year. I can feel it. In the meantime, I wish you all a happy, healthy and orgasm-filled 2020. Here's to it!
RELATED