One of Ireland's most successful actors, Robert Sheehan is currently enjoying rave reviews for his latest movie, US indie drama The Song Of Swan Lake. In a fascinating interview, he discusses choosing London over LA, promiscuity, drug use, and how he has felt sexually objectified in the past. Plus his thoughts on the Me Too movement and why he would still work with Woody Allen.
It's hard to believe that it's been seven years since Robert Sheehan first appeared on the cover of Hot Press to promote the film Killing Bono. Robert chuckles as he recalls making that movie, based on a memoir by former Hot Press-er Neil McCormick about his unique relationship with Bono.
"Hot Press features heavily in the movie – back in its chaos days," he says. "They were the fucking mad days when there were farm animals running around the office! Which was the thing that they wanted to get into the film!
"I can't remember if it ended up in the movie – but I remember that there was a goat on set. I recall petting the goat and my hand stunk of shit for about an hour afterwards. Its fur stunk of shit! I was like, 'How is that possible? Is the goat sweating shit out of its pores?! I don't know'."
Robert's developed hugely as an actor since then, both in terms of craft and profile. The now 30-year-old is a household name here thanks to Love/Hate and made a splash across the pond with Misfits. He's done his share of big movies in recent times: Mute, Geostorm, The Road Within, Three Summers. And then there's The Song Of Sway Lake, the catalyst for our chat. Along with a certain music video he's just directed for Fin Furey.
"I find interviews work better when they're not just about a fucking binary subject," says Sheehan over a hot drink in a London café. "It's interesting to talk about a music video, or film, or whatever, but within the context of a conversation, which by its very nature is organic and meander-y. They're the most pleasurable conversations, and probably the most pleasurable things to read back, as opposed to, 'Oh, yeah, this is the film and this is what it's about'. Press is boring to me when it's like that.
Advertisement
"That's why I struggle with doing press junkets. Everybody is under this odd agenda/obligation to stick to the subject. It's so fucking tedious. Who watches those videos with two actors sitting in a darkened room talking about a film? I don't fucking watch those, and I love films and love actors. I find those interviews dreadfully tedious – and the people doing them find them dreadfully tedious."
We're under no such obligations today. Robert is doing this Hot Press Interview on his own terms. Instead of an allocated 10-minute chinwag – the norm when stars are promoting their latest projects – Robert sits down for over three hours. And he's on-hand – either on the end of a phone, or via WhatsApp messages and emails – to clarify any points while this in-depth interview is being pieced together. Much of what was left on the cutting room floor would've made it into most Q&A interviews.
"At no point did I feel a weird pressure to say this, or do that, which is often the way with interviews," Robert says, as we wrap up. The vibe, he adds, has been very "chilled and mellowed."
It's not normal for a star to be so generous with their time, but Robert is a huge Hot Press fan. He's even more impressed that the magazine is still going strong after 41 years.
"Fucking brilliant. That is brilliant. It's a fucking institution," he says. "That's why I love Hot Press."
Hollywood, as Robert says, is a fickle place. But if the man keeps doing it his way, there's no reason why he won't enjoy a similar longevity in his own glittering career.
Jason O'Toole: Would you've been a bit wild during your student days?
Advertisement
Robert Sheehan: I was impulsive. I never shied away from a party. I loved the craic. But wild? I don't think I was wild. I always had a strong sense of self-preservation and self-control. There was always a full stop there if the party had gone on too long. I think when I was younger I used to party quite selfishly. And that's something I was able to examine about myself recently.
How?
I was in Bali for three weeks and I meditated a long time every single day. It's the first time I've sat down and done that significantly in my entire life. It makes you able to observe yourself and your behaviour more accurately. So, I don't think I was wild. Wild suggests to me that there's a destructive element to your behaviour. I don't think I was ever a destructive person.
When did you first get pissed?
(Laughs) Proper pissed – I was about 15. I was down at a teenage disco, and before it, me and two mates managed to get our hands on three naggins of vodka. We downed quite a significant amount of vodka and meandered down to this disco. There was a grace period of, I'd say, 45 minutes to an hour, when we were trying to shift as many girls as we could (laughs). And then I started to puke violently!
What happened next?
This fella called Tony, who was in charge of the disco, was the juvenile liaisons officer and he knew my Dad, because Dad's a policeman – he's retired now. So he called Dad. And Dad and Mum picked me up. I was like 'I think I had some food poisoning!' (laughs). They brought me home and put me in bed, and they were like, 'See! You drink – this is what happens. So, you've learnt your lesson, haven't you?'
Advertisement
How old were you when your first tried a joint?
I was 17. It was in Vancouver. Vancouver is known globally for having some of the best weed in the world. I was hanging out with this lad called Dylan and we went to this party to raise money for a sick cat, right? This old cat was blind in both eyes. It was walking around bumping into stuff. They had this big jar on the counter with about an inch of pennies at the bottom, from people who'd donated money to this sick cat fund. I'd smoked this weed, good stuff. There was quite a sombre, solemn vibe to the party – because of this cat! Dylan explained all this stuff to me – and I proceeded to fall off the couch, laughing. Like weeping on the floor laughing. The guy who owned the flat said to Dylan, 'You should take your friend and leave' (laughs). Because I was finding it too funny. Yeah, that's my first weed experience.
Would you've gone through a phase of experimenting with drugs?
Yeah. Not a phase – it never amounted to something as interesting as a phase. But very occasionally, yeah – oh yeah. I'll dabble here and there.
What's your favourite drug?
I think the old delicious cannabis was definitely my favourite. I keep it to a very occasional dabble now. What I like about weed is that it isn't a depressant at all, whereas alcohol is. You take a load of depressants when you go out drinking; whereas weed doesn't take anything away from your ability to naturally be happy. But it does affect you in other ways; it affects your energy levels and your ability to do work. Weed is creative, but it's also checking out of reality. When you understand the nature of it, you can see it's a nice thing – but an occasional thing.
In Madrid, there are legalised cannabis clubs. Members can buy their weed and smoke it there or take it home. Shouldn't there be such a set-up in Ireland?
Advertisement
Abso-fucking-lutely. I was listening to dear old Blindboy on his Podcast recently, and he was talking about the fucking Asian triads, who have taken over the marijuana grow industry in Ireland. A lot of them are above Chinese restaurants. They're threatening and extorting, saying, 'We won't do anything to you – but we can hit your family' – in China or wherever. So, they bring people over from China – they usually travel in shipping containers – and they lock them into these marijuana grow houses and they don't leave – ever. And they just put food through a slat in the door and they sit in there and grow shit weed.
In what way is the weed shit?
It's weed that's grown with really shit fertilisers and where the THC is exaggerated beyond all ratio compared to the CBD. It's really bad weed that encourages psychosis and paranoia, especially in people who are predisposed to it. So, the weed in Ireland is really bad. It's dangerous. And in the UK. Unless you know where it's from. So, it should be fucking legalised. It's a massive shame on the government for having not legalised it.
The attitude globally towards marijuana is becoming more tolerant…
I came back from Canada, dude, and I walked past the Holland and Barrett across from my house and there's CBD oil sitting in the window. It's really great for people who have anxiety, or even joint problems and things like that. Not like 'joints' as in your physical joints – it's not like you're smoking a joint. But I think that's probably the first step. But then the government don't care. I think the government could've legalised cocaine. They could've legalised heroin. Long ago. But obviously they have some incentive to not do that. They must.
Hot Press is campaigning for the Portuguese Model to be introduced in Ireland.
It's compassion-based. And I guarantee you that has seen a decrease in drug problems, right?
Advertisement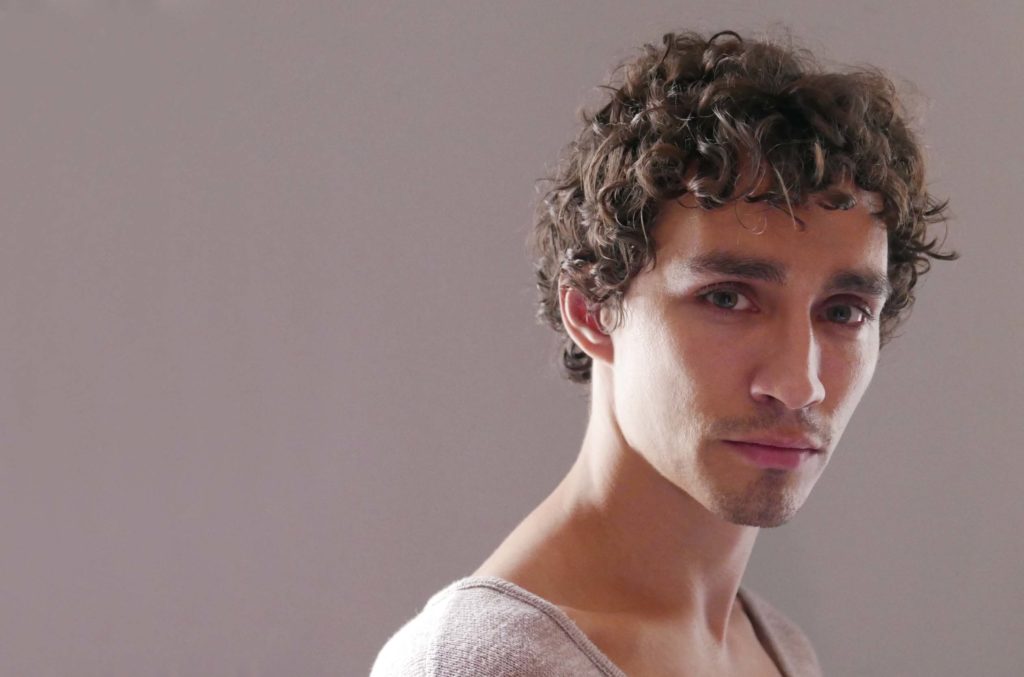 Correct.
It's fucking mad because when you put the production of drugs in the hands of criminals, the drugs are going to be of such shit quality, they will completely fuck people up. Think about it: the idea of criminalising the act of taking a drug! What does a drug do for you? It either makes you feel good, or it masks some deep mental problem that you've got going on – anxiety or depression, or whatever. To criminalise that act is just fucking barbaric. It's fucking totally barbaric. This war on drugs attitude is fucking ridiculous. Let me know about the campaign for the Portuguese Model – and if I can help in any way, I'd love to.
Growing up, how important were chasing girls and sex for you?
I was the typical fucking Irish lad growing up in the late '90s, early noughties. How sweet you could be with girls represented how well your social standing was within your group of male peers. That was the importance of it for us, which isn't a very healthy attitude towards women at all. How well you could do with women was one way in which you could get ahead. So, I definitely developed skills in that area. I think it's just a bad fucking hormone petting zoo (laughs) when you're that age. So, I was like a dick with a backpack when I was 17/18 – absolutely.
Going to a mixed school is better…
I was lucky to go to a co-ed secondary school, which was a great thing, because it humanised women for me at that age. The more restricted you are from female presence of your own age, the more you turn them into these alien sci-fi creatures in your head – who aren't human and they have this sexual fucking treasure that you have to try and unlock. It's not a healthy way to look at women. It sets up a weird precedent going forward. So, it was good to go to school with girls, because it meant that you had girl friends.
Advertisement
How old were you when you lost your virginity?
I was 17 (laughs). It didn't last very long, Jason, I'll tell you that. It was over in a flash, as you can imagine. It was very lovely.
Did you ever question your sexuality growing up?
Yeah, of course, man. I think it would be irresponsible not to question it. I had a couple of experiences when I was younger with dudes where I tried it, experimented, to see if it did anything for me. And it didn't.
Different strokes for different folks.
Exactly. But I gave it a go. I had a few pints, I was quite tipsy – they loosened me up and then I had a pop (laughs). I bowed out after a couple of minutes. (Puts on a posh British accent) 'I bid you goodnight, sir'.
Do you feel uncomfortable doing sex scenes?
Advertisement
It depends on who with – and I don't necessarily mean gender. If I'm comfortable with the person it doesn't matter. And if I'm not comfortable with the person then I find it hard. Well, I find it soft! Do you know what I mean? I don't come!
In the Red Riding trilogy, based on David Peace's brilliant quartet of novels, your character was a rent boy called BJ. Jonathan Rhys Meyers told me that many actors don't like gay sex scenes, but he didn't give a fuck. He was saying you need balls to do them.
I did have a couple of sort of-ish gay-ish scenes, like sucking a dick for money. A few scenes like that. And, at the time, no pun intended, I just gritted my teeth and did it. I didn't think about it too much. But, nowadays, it doesn't bother me.
Do you have to try to stop yourself getting an erection doing sex scenes?
(Laughs) No. No. I mean, why would you stop yourself? And also, how would you stop yourself? If you're sexually aroused, I think it would be irrational for the other person to be somehow incensed or offended if you got an erection. It's merely biology – it doesn't bother me in the slightest.
Have you ever got a horn during a love scene?
Yeah, of course!
Advertisement
You had a famous steamy love scene with Ruth Negga in Love/Hate.
Luckily, we were very comfortable with one another. And she is, of course, a beautiful, beautiful young woman – so there may have been the occasional erection that popped up there!
I think a lot of viewers of Misfits and Love/Hate are disappointed that you and Ruth didn't get together in real life.
(Roars laughing) Yeah, I know – life maybe imitating art a little bit.
Were you a couple?
No. No. I would've been a very lucky man.
You once said in an interview, 'I'd never shag a fan'.
Advertisement
Being honest – that statement is now a lie! I think when somebody approaches you in that dynamic, it immediately creates an imbalance between you and the other person. 'I know who you are' – you're like, 'You don't have the slightest fucking idea who I am'. But people have this odd language around recognition of people in film or television. Or they go, 'God, I really loved your performance in this'. And you've gotten off to a nice start, but an imbalanced start. So there is a small voice at the back of your head that says, 'If you sleep with this person, it is exploitative, and you are somehow taking advantage of the fact that they've put you on a pedestal'. It's not a very nice voice – and it's true. So, that's why I try and avoid that. There are obviously varying degrees of it.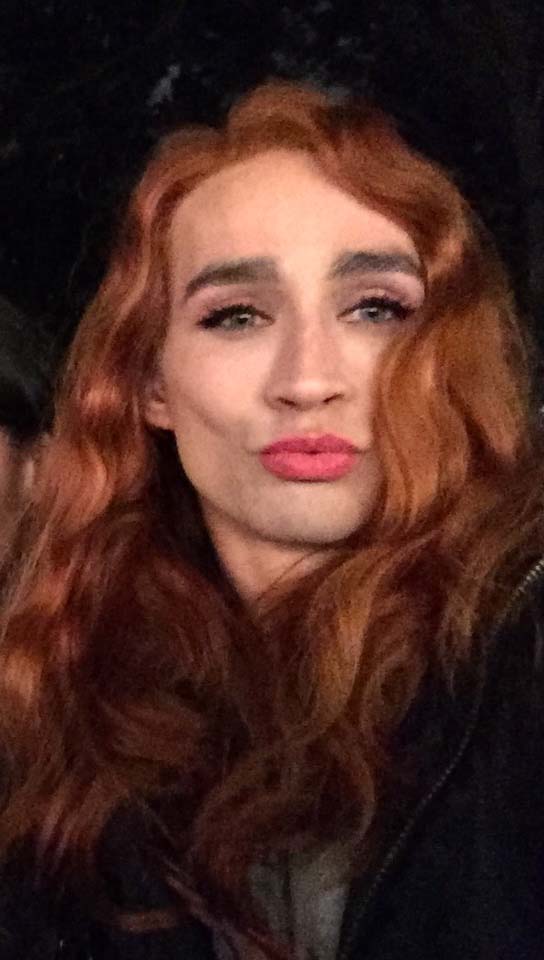 But you have shagged someone who came up to you and said, 'Hi, I'm a fan of your work'?
Yeah, absolutely. Yes, I have.
So you've taken advantage of being famous!
Yeah, definitely I have, absolutely – in many different ways. Yes, I have.
It must be a great buzz having an attractive woman coming onto you?
Advertisement
(Laughs) It is a buzz, yeah. It is a great buzz. It's happened a few times over the years. I think we might not go into the details. I don't want to recount that in print because it seems like a boast, you know. I don't want to come across like that.
How important is sex to you now?
It's pretty important, man. It's important that it's done right. I'd rather not do it if it's not enjoyable. The more you know somebody, the more you have a connection, the better sex is. I'm single now, but my mind is open to developing a connection with somebody. But in terms of that other type of sex – that promiscuous sex – that has definitely diminished significantly in its importance in my life. Because it's a compulsive behaviour and frankly it's not a very fucking healthy one. And if you follow it too much, I think you end up with a great low in terms of your mental health.
But you wouldn't say no to a one-night stand with a beautiful woman?
Well, it depends what she's like. She might be a total cunt! And if, after 10/20 minutes of talking to somebody, you feel a gulf between you and them of, 'I have nothing to say to this person. We don't have anything in common' – that is the biggest turn-off. I'm not just saying that. I swear, I would not in a million years have sex with somebody just because they're physically attractive anymore. I've no interest in that. It would make me feel depressed. I know that through trial and error.
What type of women are you attracted to?
It's not about looks. Ones that have fostered a bit of individuality, have an appetite for the world, have an appetite for humour, having the craic. I think a sense of humour is often a good barometer for intelligence. That's what attracts me. I'm older now, I can't really bother to be in a room with somebody that I would have to try too hard with.
Advertisement
Have you ever gone out with somebody not famous and they said to you, 'Listen, I can't really handle this with you being in the limelight, and people wanting your attention'?
I know that it's put a strain on friendships occasionally, especially in Ireland. But relationships? I was going out with somebody when I was 21/22 who I loved really intensely. But my life was changing rapidly at that point and it definitely put a strain on that relationship: it was all so new and you haven't developed the toolbox to deal with it yet. I was still being shaped by it a little bit at that time.
You were in a relationship for a long time up until recently.
I was, yeah. I was with somebody for nearly four years until the end of last year. We loved each other a lot. We had a similar life, which was problematic. Long distance. A lot of long distance, which was tough. It put a strain on things. But she's a magnificent person. She (French-Algerian actress Sofia Boutella – JOT) really is. Luckily, we're still friends. We still love each other a lot. We still acknowledge that, you know.
Where did it all go wrong?
Dude, I respect you asking but I wouldn't want to go into that in public.
And I respect you for not answering.
Advertisement
It's her story as much as mine. I don't have ownership over it.
Are you too focused on your career to settle down and have kids?
No. Jesus Christ! No, I'm definitely going to do that. Kick out a few babbies – oh, yeah. I wouldn't miss out on that. A career is too transient to override those things. A career is momentary and that's why it's fun. It's new. It's always new. But no fucking way – there's no way I'm not starting a family.
Do you find yourself becoming lonely and sexually frustrated?
I used to more. I used to get sexually frustrated and then make the call in the evening. I used to have people, like if I was in London for a period of time, you'd meet up with them and we had pretty much, exclusively, sexual interactions. I used to have that, but I don't anymore. I had a great upbringing in Ireland. But, at the same time, in Ireland there was a lack of education in how to deal with these very human feelings, like sexual feelings. What do you do? You don't fucking text four birds at a time to kind of hope that one of them is free enough to come around. That's not the right thing to do.
It sounds like you're speaking from experience…
And that's the thing I did because that's the way I was taught. And I got a temporary release from those sexual feelings – but temporary release that would encourage the sexual feelings to come back twice as hard. I had promiscuity partners; I think it was more in my early- to mid-twenties. Yeah, I had fucking great times. I'm certainly not looking back at it with any negativity. I don't think I hurt anybody; nobody hurt me. But, ultimately, I was repeating a pattern that is not very healthy to be repeating. Don't get me wrong: the same blood pumps though my veins – but I try to deal with sexually frustrated feelings in different ways now.
Advertisement
Would you've ever have called an escort in the past?
No (laughs). No, no, no. I never…
Colin Farrell once told how he'd gotten into the habit of hiring prostitutes. He said it was like ordering a pizza.
I'd say it's an easy habit to fall into. Again, you get to ten o'clock at night, you're in a fucking foreign city, you've got the horn – a wank is not going to do it! That exists because people don't have an alternative method of dealing with those feelings, unfortunately. And there is an alternative. Meditation helps you deal with those feelings in a far more efficient and healthy method.
Have you ever had any close encounters of the Kevin Spacey kind?
(Laughs) No. I was laughing about the fact that when I was working in The Old Vic, Kevin Spacey was the artistic director and I was saying to my mate: I think I'm going to go to the newspapers and tell them I have a Kevin Spacey story. And go in and sit down and be all quite traumatised and go, 'When I was rehearsing Playboy Of The Western World, he was the artistic director – and not once did he try to fuck me! Not once! What's wrong with me?' In no way am I trying to deny or diminish the very real accusations about his misdeeds, which I think we can all agree he's absolutely guilty of. But I never saw that.
I interviewed his brother for Hot Press.
Advertisement
Fuck! I saw that interview, man. His brother had a different last name: Fowler. I was interested in the fact that Randy talked about the horrendous abuse that Kevin grew up with, which didn't fit in with the pitchfork and, at the time, rabid nature of the #MeToo narrative. There have been positives to come out of it, but it had started off in a very rabid pitchfork fashion online, I think, which is why people were so averse to it. And that didn't fit into the narrative because it encouraged us to have maybe just a little bit of compassion towards this person who was guilty of these sex offences, because we know that people who are sexually violent towards adults and children sometimes, or often, have had it done to them – they're paying it forward. And that didn't fit in with the narrative of, 'This is a bad man', you know? And I thought, 'Wow! That story didn't get enough column inches'. And I know why.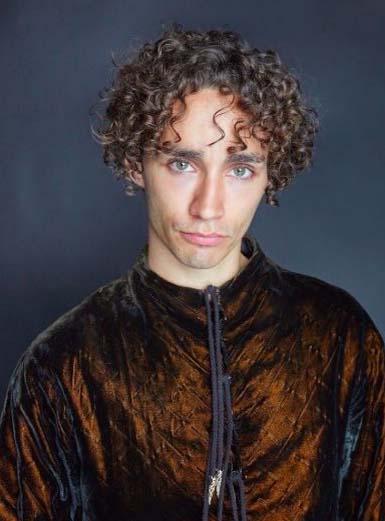 Samantha Geimer – who was raped by Roman Polanski at 13 – did the Hot Press Interview earlier this year. She said the vilification of the Polish film director has been OTT – and that didn't get much attention either.
Yeah, just minimise it. It's the mainstream media who are the most guilty out of all, because they perpetuated that narrative and kept it and dragged it on as long as they fucking could. I think they could encourage a lot of adversarial feelings between women and men.
I read one comment that all you need is two people to conspire and tweet lies about you, and you're career is finished.
Yeah. Don't I know it, man. Don't I know it! It's such a tricky area. Unfortunately, the other reality is that the law drifts in favour of the aggressor when it comes to sexual attacks. It can be really hard to prove. I think Ireland saw a really good example of that recently.
What other thoughts do you have about #MeToo?
Advertisement
The other thing that it's done is that it makes you self-examine and it makes you ask yourself, 'Am I being compassionate enough to women about their position in society, challenges they have to face?' I think in that regard it's been very helpful. There's been a lot of healthy compassion encouraged out of men towards women's position.
Have you ever been on the receiving end of unwanted sexual attention?
One thing I've said to men who start arguing about #MeToo is: 'I've been sexually objectified by gay men in bars or whatever, in the toilets where they fucking take a long look at your cock and they give you a pervie smile. And it feels awful. It feels, in some ways, like someone is fucking abusing you. It's a very, very degrading feeling'. And I was like, 'Imagine that feeling most weeks, do you know what I mean? Some guy makes that advance, be it through a wolf whistle, or a fucking comment, or whatever, where basically you're made to feel like a sexual object only. And then see if you have compassion for women'. I think that's the positive thing that's come from this #MeToo movement. I think it is ultimately a good thing. But, unfortunately, a mate of mine described it as a little bit like a neutron bomb. He said, 'It's a positive thing but there's going to be human casualties'.
Woody Allen's son was in touch recently. His father has been found guilty in the court of public opinion. He was investigated in the early '90s and the cops didn't find enough evidence to bring charges against him – yet loads of actors are coming out to say they regret working with him. Would you have any qualms about working with Woody Allen?
I am not somebody who is swept up by public opinion. I think no good comes from condemning somebody just by hearsay. There are conflicting accounts that have come out of his household about what happened, and since I have no experience with the case or the people involved I don't have any opinion. Therefore, yes, I would work with Woody Allen if he called – even if I thought he was going to fall down dead half way through filming.
When's the last time you cried?
Yesterday.
Advertisement
Why?
(Laughs) I was waiting for the 'Why?' I was meditating for 45 minutes and I had this very, very profound sense of pleasure that grips my entire body from my toes to the my head. And I got this voraciously pleasuresome upwelling of emotion that came bursting out of my tear ducts. I couldn't tell you exactly what it was about. It didn't have a face in my conscious mind. It just felt really nice and really good. I had a little Bluetooth speaker and it was playing new age hippy stuff: Tibetan Chakra Singing Bowl music. Healing music. Singing bowls go in synchronicity with different chakras in your body, and it can be an incredibly powerful experience when you meditate to that sound, and it can cause these really interesting vibrations. I find that meditating gives you access to that lovely subconscious place, and an infinite creative kind of waking dream-state, where just loads of mad, wonderful shit pops out in a strange order.
Are you religious?
No. No.
You don't believe in heaven and hell?
No, I don't. They're like hilarious funhouse mirror contests. Hilarious.
Do you believe in any type of afterlife or reincarnation?
Advertisement
Yeah, I do believe in an afterlife. I'm not sure about reincarnation, that seems quite specific to me. I believe that life carries on in some form or another. I heard of a theory recently by a guy called Robert Lanza. There's a strong belief that the film Good Will Hunting is based on Robert Lanza, because he's a genius from a working-class background in Boston, and he managed to talk his way into Harvard. And he's recently being expounding a theory called Biocentrism. It's very interesting. It's essentially about how we all manifest consciousness – our consciousness manifests our reality.
It sounds very spiritual.
It's essentially Hinduism but in scientific language. It's very similar to the tenets of Hinduism and Buddhism, right. It's, basically – we manifest the universe collectively and therefore there can not be dead in the traditional way that we think about it. And when I heard about that theory – and I'd just been in Indonesia, dude, talking to Hindu priests and talking about thousands of years of spiritual history there – those theories are the ones that resonate with me most truthfully. Sometimes with those things you have to go on pure instinct. So, I think consciousness is an eternal way behind the temporary physical form. But what form that takes, that's the religious question. I'm not religious. I don't want to subscribe to one or another.
So there isn't a God?
Well, I didn't say there isn't a God. It's all about what God means to you and what form G.O.D. takes. I think maybe that this enduring consciousness beyond physical form is God to me. That's probably the closet thing to God that I can think of.
What about other life forms? Are we all alone?
Advertisement
In the big strange universe? I think it's pretty silly to suggest that living things are only on this little planet earth – which is this tiny grain of sand in an endless desert.
Ireland is radically changing. We've witnessed the introduction of abortion and same sex marriage. Two years ago, I interviewed the Primate of All Ireland, Archbishop Eamon Martin, and he basically said that being gay isn't a sin, but the act of homosexuality is.
Yeah, total bullshit. Total medieval nonsense. It's very insulting. Very patronising. The Primate of All Ireland? What the fuck does that mean?
Did you regret leaving Love/Hate after only three seasons?
No. Not to say I wasn't sad to see the train carry on without me – that was sad. But I had a glorious death and that served the drama of the show. I think it affected the Irish public very profoundly. There was a great sense of loss, which was lovely, because it indicated how invested people were in the show.
The last two seasons of Love/Hate were some of the best stuff ever on Irish TV.
Oh, yeah, thanks very much, mate! (Laughs) The two that I'm not in!
Advertisement
I meant it kept going from strength to strength.
I agree with you! It was an unstoppable force. It was a fucking great piece of telly. Great drama.
Your new movie The Song Of Sway Lake, made by the same director as Another Earth, is getting great reviews. It's at 83% on Rotten Tomatoes.
Oh, is it? That's like an A-, isn't it?
It's a beautifully shot film.
It came out of the blue that one. I had a couple of Skypes with Mister Ari Gold, the writer/director. Have you talked to Ari?
Hot Press was offered an interview with him, but we wanted to focus on you…
Advertisement
You wanted to focus on the Irish element – but the Irish element in this story is playing a mad Russian! It was a beautiful experience, man. Six or seven hours drive north of New York city, there's this mountain range call the Adrirondacks where a lot of people have lovely big holiday homes, way out in the wilds. It's just bears and trees and lakes. So, we got to go up into that nook of the world for about six weeks and lived in cabins and played together as a weird little family. It had a guerilla/indie film vibe to it.
It sounds great.
It was really beautiful, man, because the crew, the cast, everyone, we were all staying a little bit down the road from each other, and then every night when we finished filming, we'd jump into the lake and skinny-dip or whatever, and on our days off, we'd just sit in the sun and get baked. It was a magnificent time. It was like a dream. And there's a dream-like element to the film. The film has such an allegorical power, I think.
You're now living in London. I'd have assumed you'd want to be based in LA for work.
It sounds counter-intuitive, but I experienced the exact opposite when I lived in LA. I couldn't catch a fucking cold! My agent at the time – former agent – was throwing all sorts of bullshit projects at me. And I was being very picky; I was only going for stuff that they didn't want to cast me for, because I wasn't famous enough, or they didn't know me – so it was a kind of in-between part of my life. I lost a lot of confidence in LA. It was hard to stay motivated. The American studio system is pretty broken. If there's an example of too many egocentric cooks in the kitchen, the Hollywood studio system is it. I'm more than happy doing a film for a studio but, looking at the last four years – which has been some of the most significant work in terms of size and scale – my involvement has always come via the UK. It felt like the fruits of my patient labour were being reaped. I didn't have to go to America, I didn't have to be in LA.
What's been your favourite role of late?
Richard III by a country mile, because I came on in such leaps and bounds as an actor. I had a really profound transcendent experience doing the role. I think I did that role good justice, which is something to be said for a 27-year-old man doing Richard III. A film or a piece of television is a very technical exercise that requires a highly technical collaboration between you and other technicians – and machinery. But when you're out on stage and you're being Richard III, it's just you and four walls and an audience and – fuck me! – the magic of that, the energy of that is thrilling beyond words.
Advertisement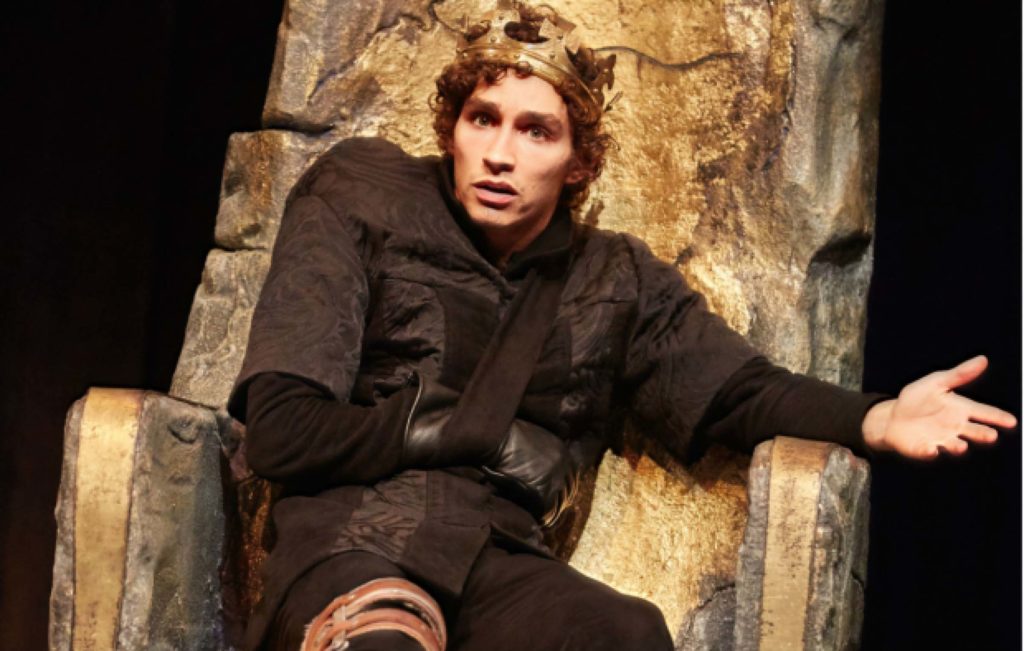 RELATED