Tom Grennan: "I love Tony Soprano – what he wears is great. For me, looking good is feeling good"
Having just dropped his cracking second album, Evering Road, indie-pop sensation Tom Grennan talks about his family roots in the Irish midlands, Tony Soprano, Roy Keane, the Britney Spears doc and bingeing The Wire.
Before interviewing rising English indie-pop star Tom Grennan – who recently unleashed his stellar second album Evering Road – I suspected his surname indicated Irish roots. Sure enough, during our conversation, Tom spoke lovingly of his dad's home county of Offaly, but the connections went even further.
Subsequent to our interview, an old school friend of mine informed me that Tom's cousin is ex-Offaly footballer Nigel Grennan, who put in a star performance against my beloved Kildare during the Faithful County's 2006 run to the Leinster final. Clearly, when one also considers Paul Mescal's ascent to superstardom over the past year, this is Leinster football's time to shine.
When I mention Tom's Irish roots during our chat, his love for the auld sod is obvious.
"He's a Ballycumber man," Tom explains, speaking on a Zoom call from his back garden in England. "Growing up, I spent my summers at my granny's house. I've got about 51 cousins! They live in Offaly and Westmeath."
Tom also points to a tattoo on his hand celebrating his dad's home county.
Advertisement
"Funnily enough," he continues, "I've just done another interview, and the journalist said the first newspaper he worked on was in Offaly."
Aside from a passion for Offaly that would do the county's hurling icon Michael Duignan proud, Tom is also burning with enthusiasm for Evering Road, the follow-up to his 2018 album Lighting Matches. The record has been done for a year, meaning the singer is relieved that it's finally coming out.
"I wrote it maybe two years ago," he notes. "To be honest, it's a bit of a weight on my shoulders. As soon as it's out, I can finally move on with that part of my life, because the album is all about a break-up. But it's not a break-up album where it's like, 'Feel sorry for me because she did this, she did that.'
"It's me holding my hands up and saying, 'Actually, do you know what? I was a bit of an idiot and I was the toxic one in the relationship.' I let loads of different things get in the way, and really, it's a sorry letter, and a thank you letter. It's the story of Evering Road, a place in London where I lived with my ex, and it's also a story of love, heartbreak and redemption."
Presumably, making the album was cathartic to some extent.
"One hundred percent, it was therapy for me," acknowledges Tom. "It was the only way I could admit to how I was. To be honest man, I wasn't in love with myself – and I couldn't love anybody else before I could love myself. That was a hard thing to admit, and this album definitely helped me acknowledge those demons."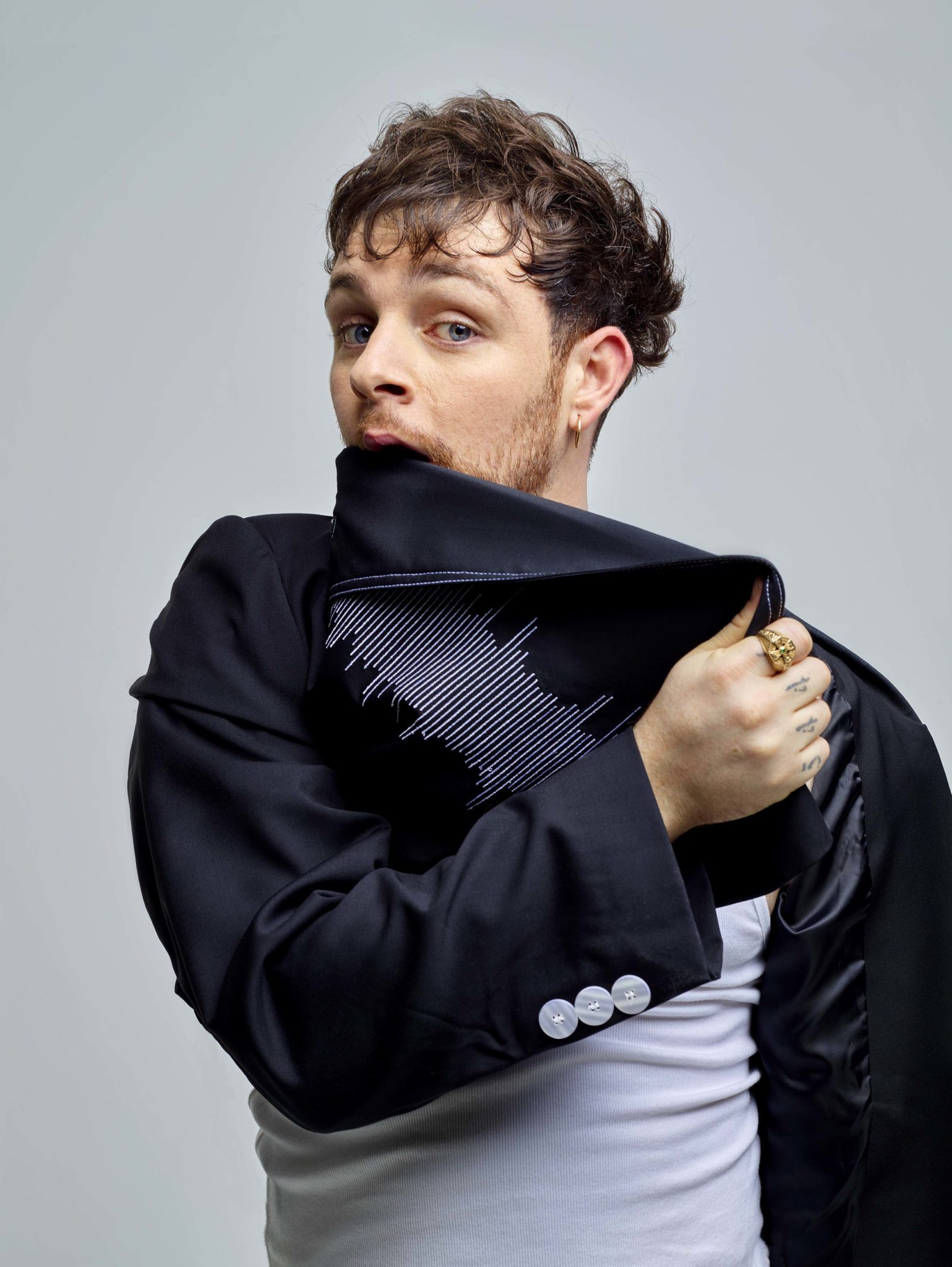 Advertisement
Like so many musicians, the pandemic has forced Grennan to get creative in promoting his work. He has performed a brace of virtual gigs over lockdown, to a hugely appreciative response from his devoted fanbase.
"I did one in Brixton," he reflects. "I was onstage and there were loads of different cameras I could interact with – people could choose which angle they wanted to go to. It was a different experience, and a mad one, because I had to remember the lyrics and remember which camera to face. And obviously, there wasn't a crowd there to interact with at all.
"But it felt like a step forward for music and live shows. If that's what we have to do during this time, then great. I also did another one a few weeks ago, where I was in front of a big cinema screen. People could see me, I could see them, and I could interact. I could hear them and we could talk, but it was crazy, because we thought maybe only a thousand people would come on.
"Twenty-seven thousand people tried to log on at the same time, which crashed the system completely. We had to ring people in Canada to get a better signal. It was crazy man. You can tell people just want to get out of the house and have fun. People were telling me, 'We were getting ready, it felt like we were going out. There was a gig and everyone was buzzing.'
No doubt the whole experience was a classic example of life in the rock 'n' roll fast lane.
"I did it in a warehouse in Slough," says Tom, deflating the notion. "It wasn't pretty! On the screen, there were a bunch of boxes. I'd call out someone's name, and then the box they were in would get bigger, and I could interact with them one-to-one."
A 25-year-old Bedfordshire native, Grennan also has a keen interest in fashion, and enjoys playing around with the iconic indie look popularised by Oasis and The Stone Roses. He recently collaborated with Tommy Hilfiger, which gave him the opportunity to further explore his stylistic influences, including classic films and TV shows.
Advertisement
"It was called Moving Forward Together with Tommy Hilfiger," he says. "It was all about culture, community, young people, and how those things are so important. It was amazing to be a part of it. Especially through lockdown, my community meant so much to me - it has saved my life once in a while. I just wanted to give some help back.
"In terms of style, I've got influences from the '70s and the '80s, and then I just put my own twist on it. I love Tony Soprano – I think what he wears is just great. It's so simple, not too flashy, but it looks smart and dapper. For me, looking good is feeling good. You can play around with palettes, it's like painting a picture.
"You can put different things together and it shows you in a different light. I'm a creative guy and I love messing around with different clothes and fabrics. It's fun."
Speaking of The Sopranos, has Tom indulged in any binge-viewing during lockdown?
"Yeah, I watched The Wire," he nods. "I'd never seen it before, and it was unbelievable. It's shot like The Sopranos but it's a bit darker. The Sopranos had some funny moments, whereas The Wire doesn't. To be honest, man, I've also been watching trash TV, like Married At First Sight Australia, which is just rubbish TV but it's so good. Tonight I'm actually going to start the Italian gangster series Zero Zero Zero, and I need to watch the new Britney documentary too."
I literally just finished watching it before doing our interview. It's a powerful watch, and quite shocking in parts.
"It's awful what happened to her, absolutely horrendous," says Tom. "I've seen a clip of some old guy asking her if she has a boyfriend – I can't believe that was even allowed to happen. It's gonna be a hard watch, but definitely an educational one."
Advertisement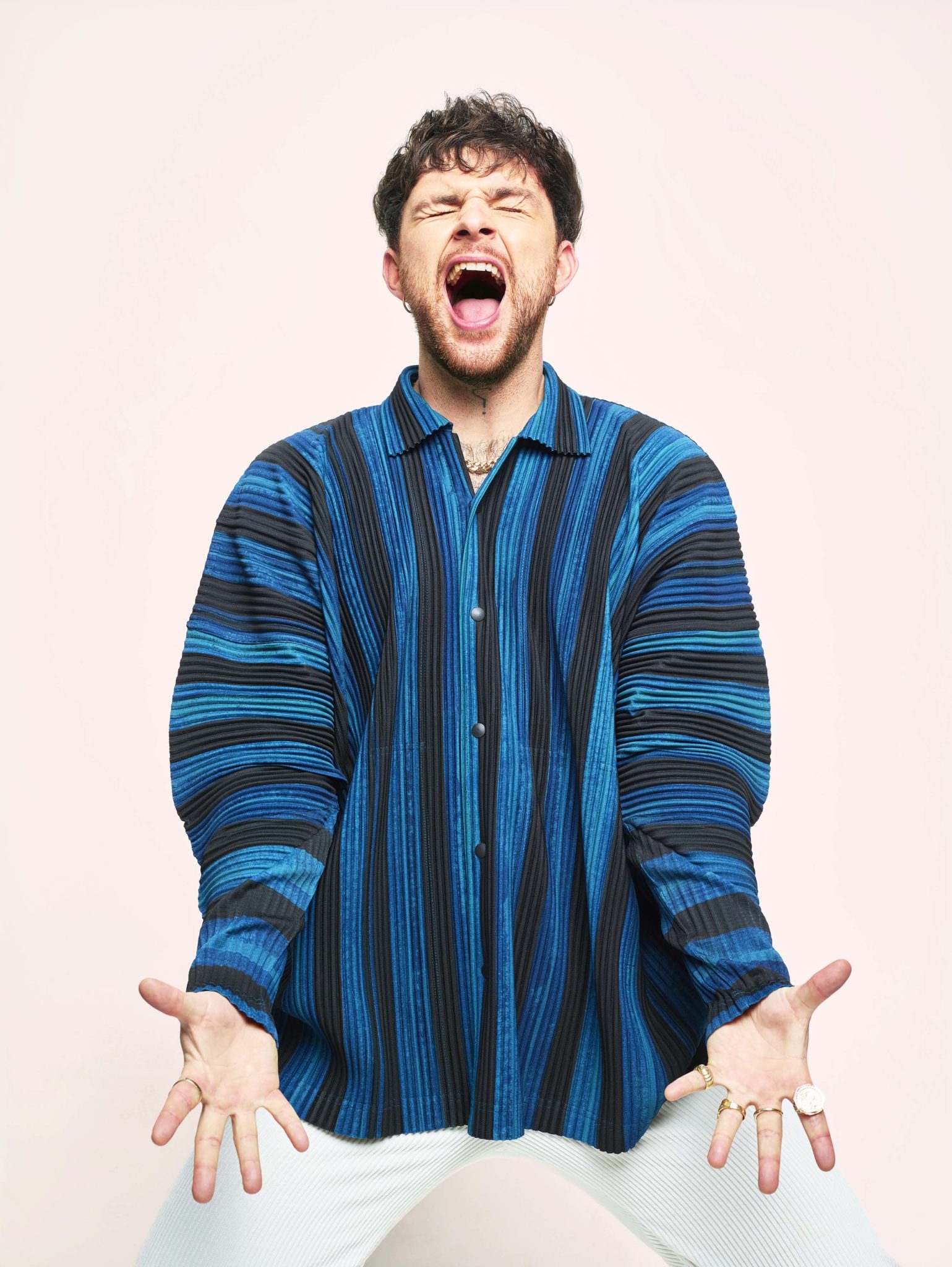 Finally, I turn to another passion of Grennan's – football. A talented player in his teens, the singer played briefly for Luton and had trials with Northampton and Aston Villa.
"I played with a few clubs," he recalls, "but I never got where I wanted with it. Still, I'm glad life has worked out the way it has. I was meant to go to America and play football as well, but I never did. I'm a massive Man Utd fan and I still love it."
The amount of football on TV, particularly Champions League and Europa League games, has been one of the few saving graces during lockdown.
"One hundred and twenty percent," agrees Tom. "Mate, the amount of fucking football that's on is crazy, I'm loving it. It's on every day, so I'm buzzing."
As a United fan, what does Tom make of the job Ole Gunnar Solskjaer has been doing as manager?
"I love him," he says. "He's moving it in the right direction. Have we had a bit of luck? Yes, but the team is strong and they're playing for Ole. We're now proud to wear the badge, you know? Like, Pogba is playing again and not just turning up when he wants to. Obviously Rashford is amazing, and I love Martial even though he's had a bit of stick recently. Fernandes has just changed the team completely, and I think we're picking it up.
Advertisement
"Man City are gonna be hard to beat for a few years, but to be back at the top end of the table is nice to see. That's the real Man Utd that we all know, and that's why I started supporting them. I was a '95 baby so I had all the greats."
A Barcelona fan, your correspondent is still smarting from the team's recent 4-1 Champions League thumping by PSG, when the much-hyped Frenkie de Jong conspicuously failed to control the midfield. The team are badly in need of a midfield general in the Roy Keane mould – as indeed are United.
"One of my fucking favourite players ever," says Tom of the Cork icon. "An absolute legend, I love him. United do need a new Roy Keane – I think every team needs a Roy Keane. If Roy was in the Premiership now, football would be a different game. He was hard-hitting, didn't give a fuck and loved playing, whereas some footballers are just soft."
 • Evering Road  is out now.