There was magic in the New York air in 1979 when Bruce Springsteen & The E Street Band played two No Nukes shows, which Bossologists rightly rate as being among their finest. It's taken forty-two long years, but you can now be gripped by the same rock 'n' roll fervour as the Madison Square Garden masses were. Bruce not only supplies the tunes, but also the headline for Stuart Clark's glowing appraisal…
"I was very superstitious about filming anything in those days. I always thought a magician should not look too closely at his magic trick. I said, 'Nah, I don't want to see it. It's working. It's working real good, I don't want to see it. I don't want to see what I'm doing because it might change what I'm doing. What I'm doing is working for me and it's working for the audience so I don't want to see it.'"
That's Bruce Springsteen explaining why footage of him and the E Street Band rocking Madison Square Garden to its foundations over two spellbinding September 1979 nights got put on a shelf where it was to remain gathering dust for 42 years.
Finally ending up in the hands of Bruce's go-to documentary guy, Tom Zimny, at the start of Lockdown, the precious cans of grainy 16mm film confirmed what Bossologists have been saying for years – fired up by those Elvis Costello and Clash singles that their pal Southside Johnny had brought back with him from London, this was Springsteen and his henchmen at their leanest, meanest and punkiest.
Oasis Knebworth 1996 director, Jake Scott, made the point in the last issue of Hot Press that with the visceral thrill of being in the middle of an adoring crowd removed, most concert films are interminably dull to watch.
Scott prevented people nodding off during his contribution to the oeuvre by focusing as much on the spectacularly out-of-it fans as he did the uncharacteristically sober Gallaghers.
Advertisement
Such was Zimny's confidence in the material he'd been given that the only special effects here are the ones Bruce & Co. had on the Manhattan masses and now, thanks to his skilful editing, anyone in possession of a DVD machine and a modicum of musical taste.
The band's strolling on stage is as casual as the triple-whammy of 'Prove It All Night', 'Badlands' and 'The Promised Land' they then proceed to play is incendiary. Bruce purists will say I've got it the wrong way round, but the sinew-straining intensity of the performances reminds me of the Clash gigs I was witnessing at the same time on the other side of the Atlantic.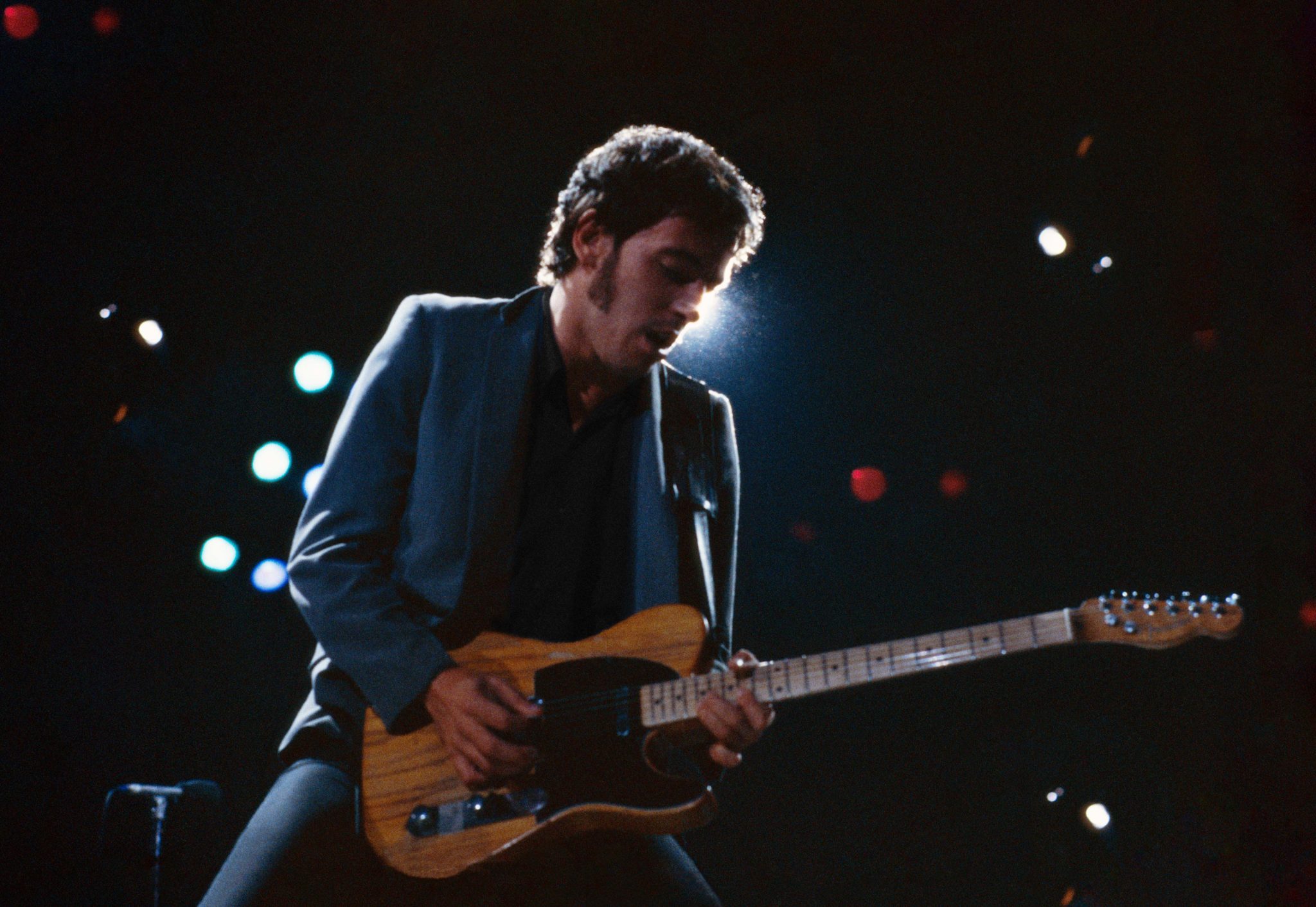 Style watchers will notice Bruce still going through his quiff, big sideburns and thrift store clothes phase, Miami Steve yet to transition from French beret to bandana – his skinny tie is a further nod to those punk imports Southside Johnny had been supplying them with – and Clarence Clemons eclipsing even John Coltrane and Charlie Parker in the cool sax-playing dude department.
"Clarence standing over you, blowing that saxophone was a site to be feared, you know?" Bruce also notes in the accompanying featurette on his You Tube channel. "It's as simple as that."
Adds Thom Zimny: "The cameras, what I love, is that the guys are in the pit. They get these shots of Clarence and, because of the choice of lens, it really comes close to that mythic dream of Clarence."
The colour of the Big Man's waistcoat suddenly changing from white to pink is one of the few visual reminders that Zimny's film is a splicing together of both Friday and Saturday performances, the second of which is of slightly more mythic status than the first.
Advertisement
Nowadays, 'The River' is one of those 'classic rock' tunes that Irish radio stations play ad nauseam alongside 'Hotel bleedin' California', but back then Bruce's finest rumination on the distance between the American Dream and the American Reality had yet to be released.
"The show is an anomaly because it came in the middle of making a record when we never did shows when we were making records," Bruce states. "This show came up in the middle of making The River and we only had the title song and a few other things."
The Boss' veins look fit to pop as, for the first time publicly, he gets to sing his song of disappointment, despair and quiet rage at the world defecating on you from a great height.
Let us not forget that he'd recently experienced those emotions himself courtesy of a bitter legal dispute with his former manager, which prevented him and the E Street Band recording or playing live for eighteen months.
Out of jail, they were ready to wail as they do quite superbly on (hey, hey, hey, what you say?) 'Sherry Darling', which sounds even more joyous and expectant than the version that ended up on The River.
"I'm officially over the fucking hill, I'm thirty," its author deadpans afterwards, which is the cue for a birthday cake to be handed up from the crowd and Bruce mischievously throwing it back with a cackling, "Send me the dry-cleaning bill!"
There's no mid-set slump with the crowd bellowing every word of 'Thunder Road' back to him; Bruce in dramatic silhouette as he delivers 'Jungleland's "But they end up wounded/ Not even dead" pay-off line; and 'Born To Run' the joyous affirmation of life that it's always been.
Advertisement
While the likes of Bono, Michael Stipe and Chris Martin have often become de facto spokesmen for the causes they espouse, Bruce knew that just by participating he'd focus attention on the No Nukes movement and the shows themselves, which Jackson Browne, Graham Nash, Bonnie Raitt and John Hall organised in response to the partial meltdown of one of the Three Mile Island reactors.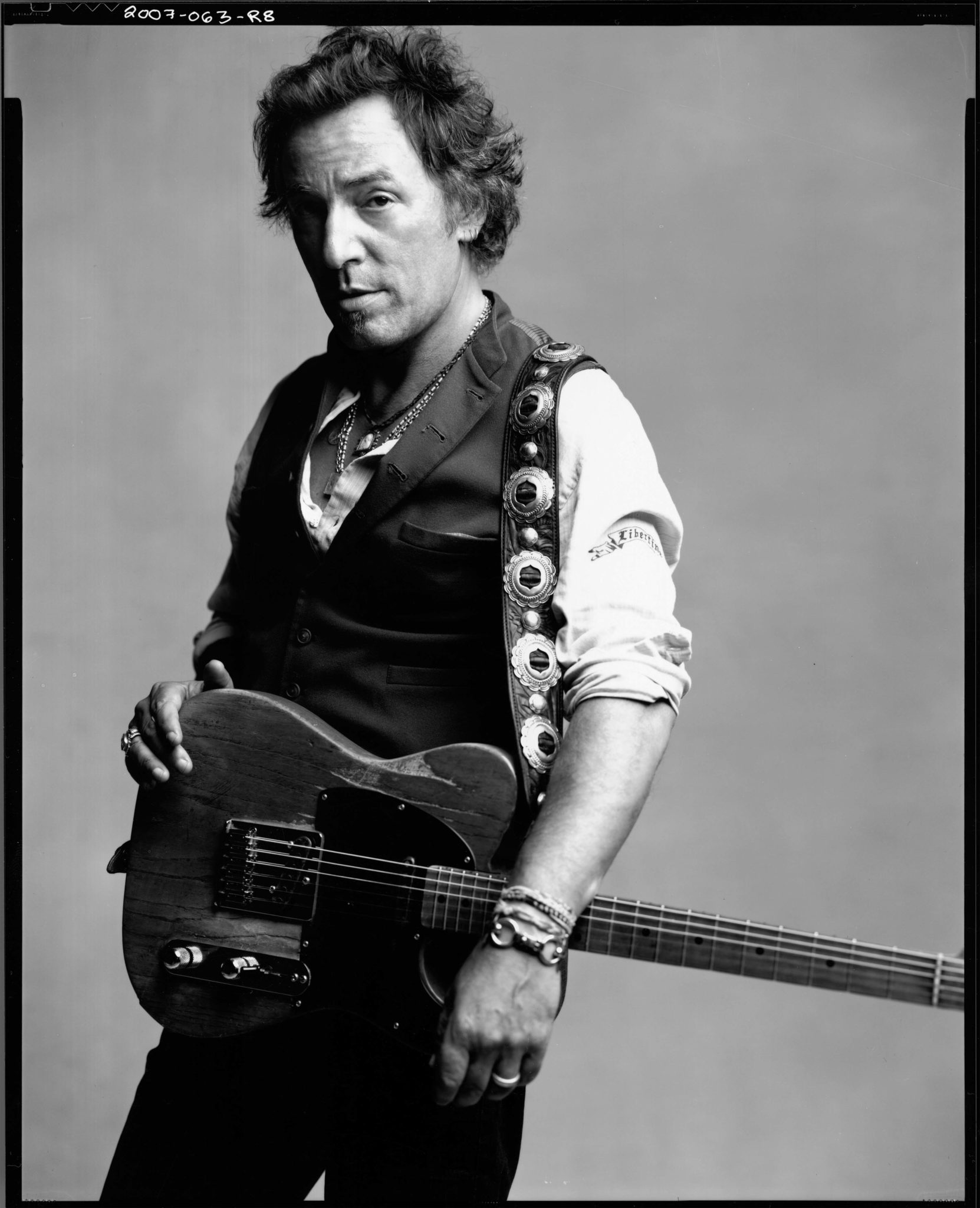 Browne gets the massive Madison Square Garden cheer he deserves when together with Tom Petty and Rosemary Butler he joins Bruce and the boys for an encore rendition of his then recent hit, 'Stay'. Despite the wealth of talent surrounding him, it's Clemons who again steals the honours with his delicious doo-wop baritone.
No way were Bruce and the boys getting out of the building without performing their 'Detroit Medley' mash up of 'Jenny Take A Ride', 'Devil With A Blue Dress On' and 'Good Golly, Miss Molly', with Springsteen playing his evangelising rock 'n' roll preacher role to perfection.
"It's a fever and it's supposed to be," he says of the fervour he whipped up in the Garden. "That's what rock 'n' roll is, it's a fever dream."
Amen to that…
• Springsteen/E Street Band: The Legendary 1979 No Nukes Concerts CD + DVD is out now on Sony.
Advertisement