We are living through a time of unprecedented political upheaval. Who will be the leaders to step forward and shape the future in the 12 months to come?
Alexandria Ocasio-Cortez (pictured above)
Game-Changer
Still only 29, Ocasio-Cortez has been making huge waves in Washington. In November, she became the youngest ever woman elected to Congress, and has played a significant part in reshaping the national conversation. Republicans are already scrambling to tarnish AOC; attempting to humiliate her by mocking old dance footage, and attacking her for suggesting tax rates as high as 70% to finance a "Green New Deal". The New-Yorker fired back, posting a new video of her dancing with the caption: "I hear the GOP thinks women dancing are scandalous. Wait till they find out Congresswomen dance too! Have a great weekend everyone." To date the tweet has been liked almost 800,000 times. Elsewhere, a poll on the Green Deal suggested support from a majority of Americans.
Meanwhile, establishment Democrats are also wary, fearing she is pulling the party too far to the left. Nonetheless, the Bronx native is receiving more traction online than veteran Democrats, not to mention some large media outlets. Notably, she has criticised CBS News for not including any black journalists on their 2020 campaign team. She tweeted, "This WH admin has made having a functional understanding of race in America one of the most important core competencies for a political journalist to have, yet CBS News hasn't assigned a single black journalist to cover the 2020 election. Unacceptable in 2019, try again."
Of course, the likes of Joe Biden, Elizabeth Warren, Beto O'Rourke and Kamala Harris will feature heavily in US politics this year, as the 2020 election campaign gathers pace. But it's Ocasio-Cortez who's set to cause the biggest stir.
Advertisement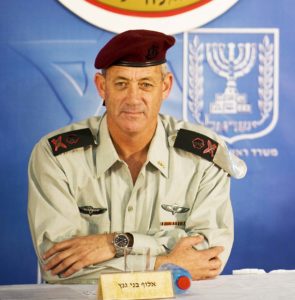 Benny Gantz
Unknown
Israeli politics is in dissaray with less than three months to go before elections to the national parliament, the Knesset. Politicians are either breaking away from existing parties or forming new ones.
The most significant is Benjamin "Benny" Gantz. In late December he established the Israel Resistance Party (Hosen Yisrael). Gantz is seen as the closest contender to prime minister Benjamin Netanyahu, in office since 2009."For me, Israel is before everything. Join me and we will walk down a new path. Because we need something different and we will do something different," he said in an online video. He finished by jokingly stating: "I think I've spoken too much." He is already having a moment.
A poll in January revealed that 31 percent of Israelis think Gantz more suitable than Benjamin Netanyahu as Prime Minister, compared to 42 percent who prefer Netanyahu. The goal of the Israel Resistance Party is: "the ongoing foundation and strengthening of the State of Israel as a Jewish and democratic state in the light of the Zionist dream as expressed in the Declaration of Independence, and through the establishment and redefinition of national priorities in the following areas: education, national infrastructure development, agriculture, law, internal security, social welfare, peace and security".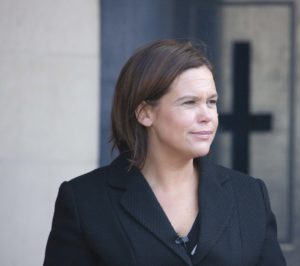 Advertisement
Mary Lou McDonald
Unifier
After a starring role in the marriage quality and Repeal the 8th campaigns, the Sinn Fein leader was humbled by a poor presidential election in which Liadh Ní Riada secured an underwhelming 6.4%. (SF have been polling between 16% and 24% since McDonald's tenure began).
A general election is unlikely as Fine Gael signed up for another 12 months of the confidence and supply deal with Fianna Fáil. The Taoiseach has said circumstances could still arise that may trigger a poll so it's not completely off the table. But nobody really expects that the country will have to go to the polls earlier than 2020.
Election or not, McDonald has plenty on her hands. The power-sharing government in Northern Ireland is still in shutdown, and a potential hard Brexit will increase pressure for a United Ireland poll. Meanwhile, local and European parliament elections are set for May.
NI now holds the world record for the longest period without a sitting government following a scandal around the Renewable Heat Incentive, signed off by Arlene Foster. If the DUP and Sinn Fein cannot reach a deal, the North could be directly governed by Westminster. Neither party wants this. The DUP stands against marriage equality and the legalisation of abortion, which would almost certainly be pushed through by Westminster. For obvious reasons Sinn Fein oppose direct rule from London too.
Then there's Brexit. In the event of the UK exiting Europe without a deal, a United Ireland will be firmly on the agenda. McDonald, along with party leaders in the Republic, has insisted on a backstop to prevent a hard border with the six counties.
Advertisement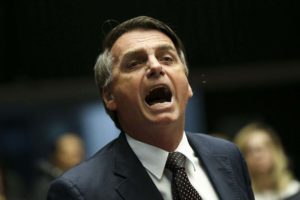 Jair Bolsonaro
Disaster
Brazil's new far-right president has been labelled the "Trump of the Tropics". He was catapulted into office amid widespread disillusion with the corrupt status quo in Brazil.
His Trumpian credentials are certainly undeniable. He has, for instance, a long history of insulting women. "I've got five kids. Four of them are men, but on the fifth I had a moment of weakness and it came out a woman". Gay people have also been on the receiving end of his spleen. "I would be incapable of loving a homosexual son. I'm not going to be a hypocrite: I'd rather my son died in an accident than showed up with some bloke with a moustache". And here's what he said about black people: "I don't run the risk of seeing my children date black women or being gay. My children were very well raised."
His rhetoric appealed to many who blame the left for Brazil's problems. He has suggested the country return to the hardline style of governing of the 1964-1985 military dictatorship. Bolsonaro's election thus marked another shift to the right for world politics. It was the first time the left leaning Worker's Party (hobbled by corruption scandals) lost an election since 2002.
Brazil is the world's ninth largest economy and the fourth largest democracy, and the election will have effects far beyond its borders. Now, the two largest nations in the Americas are led by populists hoping to overturn the political establishment. Will his victory trigger a right wing ripple across South America? And how will it impact on Venzuela, which has suffered an economic and societal collapse since putting left-wing populists into power?
Advertisement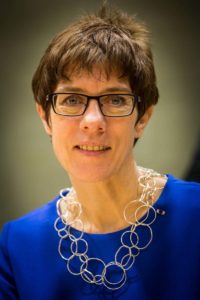 Annegret Kramp-Karrenbauer
Merkel 2.0?
In December, Kramp-Karrenbauer succeeded Angela Merkel as leader of German's largest party, the Christian Democratic Union. Dubbed "mini-Merkel" if she wishes to be the next German Chancellor, she will have to step out of her predecessor's shadow.
Regarded as Ms Merkel's anointed heir, she has already made attempts to distance herself from the Chancellor. "I've heard many people describe me as a mini version, or just a continuation," she commented. "But I stand here as my own person, as a mother of three, as a former interior minister, state leader, who has served this land for 18 years and who has learned what it means to lead." She added that leadership had more to do with inner strength than "how loud you talk".
She grew up in a Catholic family in Saarland on the border with France. Kramp-Karrenbauer is seen as a level-headed politician with an open mind. She has supported Merkel's refugee policies in the past and has a liberal position on women's rights and the minimum wage.
Yet as a practising Catholic she holds some conservative views. She takes a traditional stance on marriage equality, and has expressed concern over affording same-sex couples full and equal adoption rights. She has also suggested reinstating year-long military service to boost social cohesion. And she has questioned the right of ethnic Turks to hold dual citizenship. Nonetheless she is generally perceived as representing a continuation of the status quo. Her positions will become clearer in the coming year.
Advertisement
RELATED