PinkPantheress: "You have a lot of freedom to do what you want nowadays - you don't have to be a role model to everyone"
She's the mysterious artist whose name is on everyone's lips. As she prepares to break big, PinkPantheress talks exclusively to Hot Press about fame, anonymity, punk rock – and becoming a star in lockdown...
On Christmas Day 2020, PinkPantheress uploaded to TikTok a 10-second sample of 'Just A Waste', a break-up song written in her university dorm. The tune blends Billie Eilish melancholia with a mischievous bassline, and samples Michael Jackson's 'Off The Wall'. She didn't know it at the time, but the clip was about to make her famous.
"Because I'd spent so long on TikTok, and I'd seen what it did for people like Doja Cat and Lil Nas X, I knew it was definitely the way to go," says PinkPantheress over Zoom. "I just didn't know if they would respond to me. I'm glad they did. It was definitely a lot easier doing it that way than I was doing it before."
A little over a year later, PinkPantheress is a name on everyone's lips. She joins Eilish, Dua Lipa and Rina Sawayama as one of that exclusive club of up-and-coming pop stars tipped for imminent hugeness by Hot Press.
She's also just been added to the BBC Radio One "Brit List", guaranteeing "long term editorial and playlist support". Coldplay covered her track, 'Just For Me' ("Very cool," she says). And she's placed first in the BBC Sound Of… poll, previous winners of which include Sam Smith and Adele.
It's quite a story. And if her rapid ascent weren't enough for her to process, it's all been happening through lockdown. Artists such as Holly Humberstone and Black Country, New Road have spoken of how "abstract" it feels to achieve acclaim, with the world enmeshed in psychological bubble-wrap. PinkPantheress, by contrast, gives the impression of taking it in her stride. If anything, lockdown may have helped.
Advertisement
"I feel that, without lockdown, would it have been that successful?" she wonders. "It kind of worked because people were so glued to their phones. It was inevitable that they'd eventually stumble across someone like me on TikTok. As well, while we were in lockdown, it gave me more time to hone in on what I wanted to do and do it properly. Because I had so much free time – if I was at work [pre-pandemic she had a job stacking shelves in the Co-Op supermarket chain], I wouldn't be paying as much attention."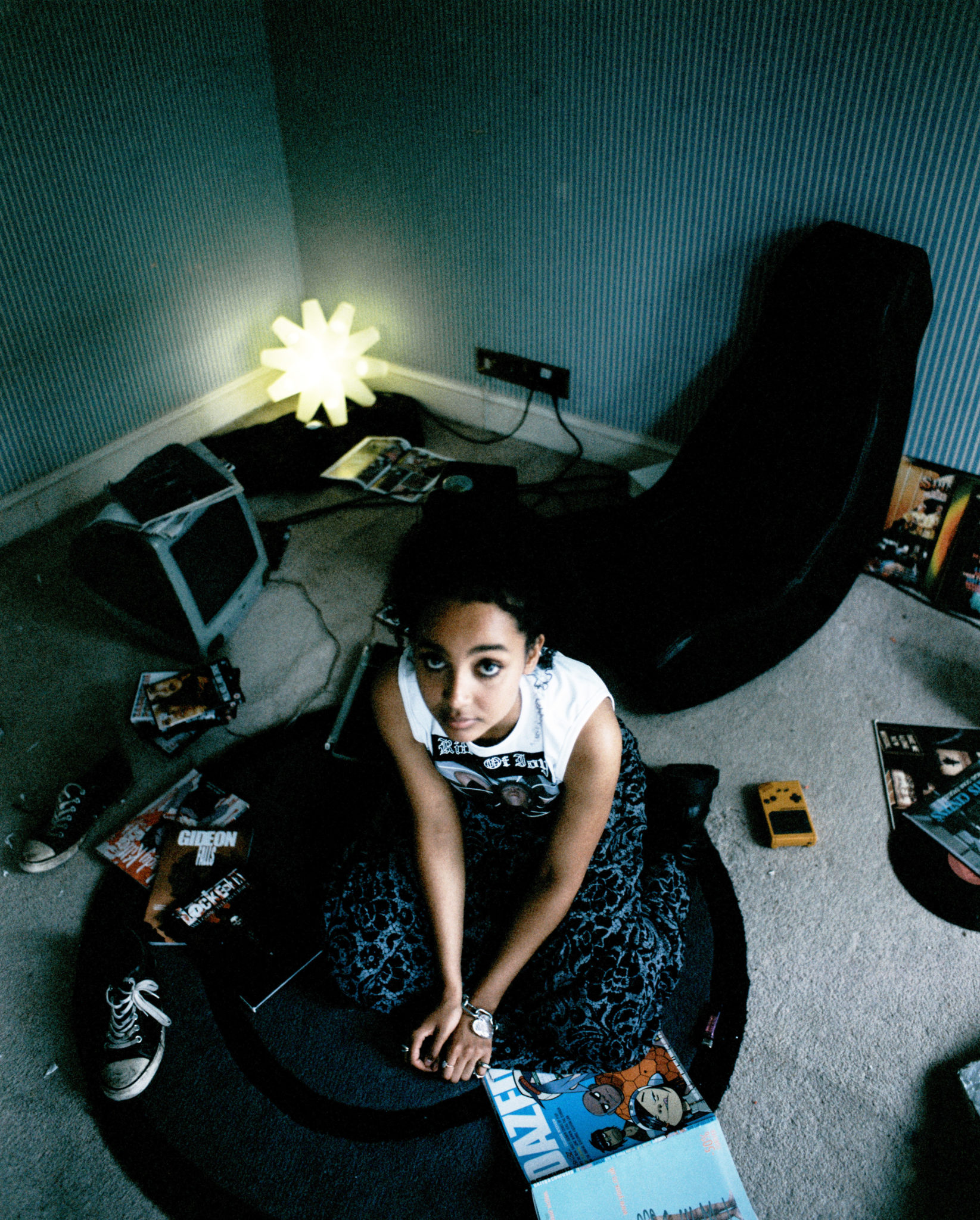 PinkPantheress breaks all sorts of rules. Her songs are bittersweet, shin-kicking vignettes that typically clock in at under two minutes. Plus, in an era when pop stars are supposed to be our relatable best friends, she's determined to preserve her anonymity.
She's happy to be photographed, and played three live shows in London in the autumn. Nonetheless,she has revealed very little personally about her pre-TikTok life.
We know she picked the name "PinkPantheress" after watching an episode of The Chase, in which quizmaster Bradley Walsh asked a contestant what a female panther is called. But she is still eager for her real-world identity to stay in the background for as long as possible.
"It was never something I was super anal about," she says of her anonymity. "I'm not necessarily going to go out of my way to keep my name out of the public domain. I wasn't about to keep it under lock and key, every bit of information about me. For example, something as basic as my name. It was more that I'm just not going to make it as accessible as it would be for the average person. Obviously it's possible for people to find certain things. But it requires more, I guess, 'action'. You have to look for it. As opposed to hearing it, off the bat."
She was born in 2001. Yet her influences are far older, with songs such as 'Passion' and 'Break It Off' steeped in the '90s jungle scene. 'Break It Off' actually samples 'Circles', the 1997 break-beat classic by Adam F. The difference between now and then, she says, is that social media provides greater opportunities for self-expression.
Advertisement
"People that are making music now, or are like 'famous' – I'm not saying I am – there are no rules any more. Back in the '90s everyone had to really watch what you did. Nowadays you have a lot of freedom to do what you want. You don't have to be a role model to everyone."
She inhales sharply when asked about her ambitions for PinkPantheress and whether she is driven by the idea of commercial success. 
"When you say commercial success – what do you mean?" 
Well, wanting her music to be heard by as large an audience as possible.
"The answer is 'yes'," she says. "I do think you can tackle it a different way, other than constantly being in this or that magazine. When I mean commercial success, I mean I want as many people as possible to hear my music. Obviously I'm making it for myself. But I want as many people as possible as well to hear it. For it to reach people, who may not have heard it on a normal basis is kind of cool. In that respect, yeah I do want to be commercially successful."
One of the pleasures of PinkPantheress's music is its ecstatic brevity. In an age when so much art feels over-stuffed and bloated, her oeuvre is a study in pithiness. 'Pain', the first track of her top 20 mixtape To Hell With It, is over and done in 98 seconds; her single 'Break It Off' somehow manages to be three seconds shorter.
This partly speaks to the attenuated attention spans of the TikTok generation. However, PinkPantheress also subscribes to the punk rock perspective that it's best to say what you have to say and get offstage.
Advertisement
"I feel like I've seen some comments before on YouTube and stuff, talking about me, saying, 'I just do what I need to do and then leave'. I feel exactly the same. I don't like to over-stay my welcome on a song. Once you've done that I feel it's very easy to tell. I'm not talking about other singers, I'm talking about me. If I made my songs any longer, people would probably complain about that. It's kind of between a rock and a hard place. I definitely draw inspiration from punk."
• To Hell With It (remix) is out now.