Listen to some of our favourite new Irish tracks of the week below!
Gilla Band, 'Backwash'
The Dublin noise-rockers are back with the second cut to be previewed from their anticipated forthcoming third album Most Normal, which lands on October 8 via Rough Trade. If 'Eight Fivers' kickstarted the fun soundscapes, then 'Backwash' adds even more hilarious lyrics and distinctive sonic flourishes from the quartet.
"'Backwash' is one of the few tracks where the words represent a dream-like circumstance," Dara Kiely explains. "The lyrics are from a stream of consciousness rant, weird imagery and all that. The track is about attraction - fancying someone and not knowing what to say exactly. It's an indirect love song, knowing you like someone but can't quite articulate it. Thinking that you have already expressed your feelings, but like waking up from a dream you've forgotten what you actually have said or felt."
Ailbhe Reddy, 'Shoulder Blades'
The Dublin indie queen returns with the follow up to June single 'A Mess' and April's 'Inhaling', both taken from her forthcoming new project and shared via MNRK label. 'Shoulder Blades' is a brass (thanks to Uly) and piano-laden, slow burner ballad for the ages, and the CLTV Film-produced video only adds to its beauty. The tale of love takes the listener on a poignant journey, with the clip starring Sorcha McElroy and Niamh Barry.
Advertisement
"'Shoulder Blades' was written during a hazy heatwave in Dublin, it is an attempt at encapsulating the quiet love you can feel for someone when you're inhabiting the same space," Ailbhe remarked. "Watching how they go about their day, drink their coffee, read their book. Just appreciating being around them."
Junior Brother, 'This Is My Body'
The energetic new single follows 'No Snitch' and 'No Country For Young Men', is an intoxicating taste of his upcoming second album The Great Irish Famine - out 2nd September via Strange Brew. Thematically focusing on self-image and the anxieties that are tied to it, 'This Is My Body' expertly toys with tension and release with building guitar lines and stark percussion soaring around Ronan Kealy's frenetic vocals. His unique brand of storytelling and lyrical prowess are part of the reason why his debut, Pull The Right Rope, raised his star. Check out the brilliant video, directed by Hugh Mulhern.
"We relax thusly into the anxiety of self-image, and the sheer heights of absurdity we humans go to denigrate ourselves, for being utterly human," the Kerry musician says of the single. "If we're lucky, we find our soulmate, who can heighten this self-loathing in the loathing self - But a soul mate mates with soul, and that can only grow stronger as body bobs and weaves through a nourished life."
Trick Mist, 'Boring Bread'
Irish songwriter, multi-instrumentalist and producer Gavin Murray, aka Trick Mist, has dropped his new single 'Boring Bread'. The musician has also revealed that his second album, The Hedge Maze and The Spade, will be released September 21st via Pizza Pizza Records. 'Boring Bread' is a song centered around a memory of an everyday experience with his Grandmother.
Advertisement
About the song Trick Mist says, "'Boring Bread' is a song about going to the shop with my Nan to buy bread as a child. It's an exploration of mundane things' mysterious capacity to be filled with romance and beauty. I based the song around a sound which acted as a microcosm for this enduring and always in need of celebrating phenomenon; the bread slicer machine in Lidl."
Spearside, 'Bus Stop'
The Meath trio (featuring brothers Oisín on vocals/guitar and Cian Walsh on vocals/bass, along with drummer Dylan Zovich) have unveiled their banger of a debut single, inspired by The Stooges, The Saints, Badfingeer, Thee Byrds, Dinosaur Jr, Teenage Fanclub. The lyrics come from bowling around on buses as kids, listening to records, according to the band. 'Bus Stop' arrives via new independent Irish label Kill Cool.
"I wrote 'Bus Stop' when I was 17, it was the very first song I wrote with the idea of starting a band," Oisín describes. "'Bus Stop' came after months of listening to all the great young Ulster punk bands from Good Vibrations Records. For some reason Ulster bands understand the noisy, melodic guitar-pop thing in a completely unique way. The 70s had the likes of The Undertones, the 90s had Ash. All teenagers, writing great songs. When I was 17 I thought 'well if they could do it maybe I can give it a go'."
Sorcha Richardson, 'Hard To Fake It'
Advertisement
Ahead of the release of her second studio album Smiling Like An Idiot on September 23rd via Faction Records, the Dublin indie singer-songwriter has shared the stunning third cut - following the gorgeous 'Archie' and 'Shark Eyes'. 'Hard To Fake It' is about wanting to leave a situation but the desire not to rock the boat is too great. Opening with warped guitars, Sorcha's soft vocals tell a story of quiet sadness. "I was following your lead, walking aimless on the quays/maybe you could love me back, but I know there's no guarantees."
With the music steadily building, she asks, "Do you think I'm standing in the rain for the good of my health?". It's a journey through a night in her life that grows to soaring indie-rock heights, mingling her harmonies and guitar fuzz with the mantra, "Hard to pretend, why'd you think I stayed til the end?". 10/10 lyrics.
Anna Mullarkey, 'Uisce'
The Galway native has just released her debut album via Strange Brew today, titled Falling. The composer, singer-songwriter and multi-instrumentalist based 'Uisce' on a beautiful mythic poem by Nuala Ní Dhomhnaill, 'Cuimhne an Uisce'. The track was originally written for the VR theatre show Ar Ais Arís by Brú Theater, featured as part of the Galway 2020 / NUIG Aistriú project.
The song's cascading piano entrances the listener before turning somber. "Nuala's poeme explores identity and place," Anna shares. "This song brings the album to a more intimate place and explores the heartbreak that happens when you reject parts of yourself. Having grown up in Inishturk for a year when I was young, the theme of the sea has a strong effect on me and I love how this poem brings the sea to life in a new way."
Katie Kim, 'Eraser'
Following fellow 2022 single 'Mona', alternative folk artist Katie Kim has shared an atmospheric new track, taken from her forthcoming new album Hour of the Ox, which will be released on September 9. The Irish musician, singer-songwriter and composer has created five studio albums, most recently 2020's Charles/VVII, and released a hugely successful live album with Crash Ensemble in 2018. 'Eraser' has rich string sections and a tense drum beat which drives the track forward, as her raw poetic iterations grab you instantly.
Advertisement
milk., 'I Might Bore You'
'I Might Bore You.' follows the techno soaked layered style intrinsic to milk.'s sound, as Hot Press' Molly Cantwell wrote. Featuring heavy 1975 influence, the drop shows a mature musicality to the band, with airy vocals, fierce electric guitar and strong techno beats dominating. 'I Might Bore You.' is the first single from their 2023 full-length project, and also the first self-produced song released by the band.
Speaking to the meaning behind the track, lead singer Mark McKenna explained: "'I Might Bore You.' is about the suddenness of which people can change. It's about the different speeds we burgeon at and fearing your own personal growth may be the catalyst for losing someone close."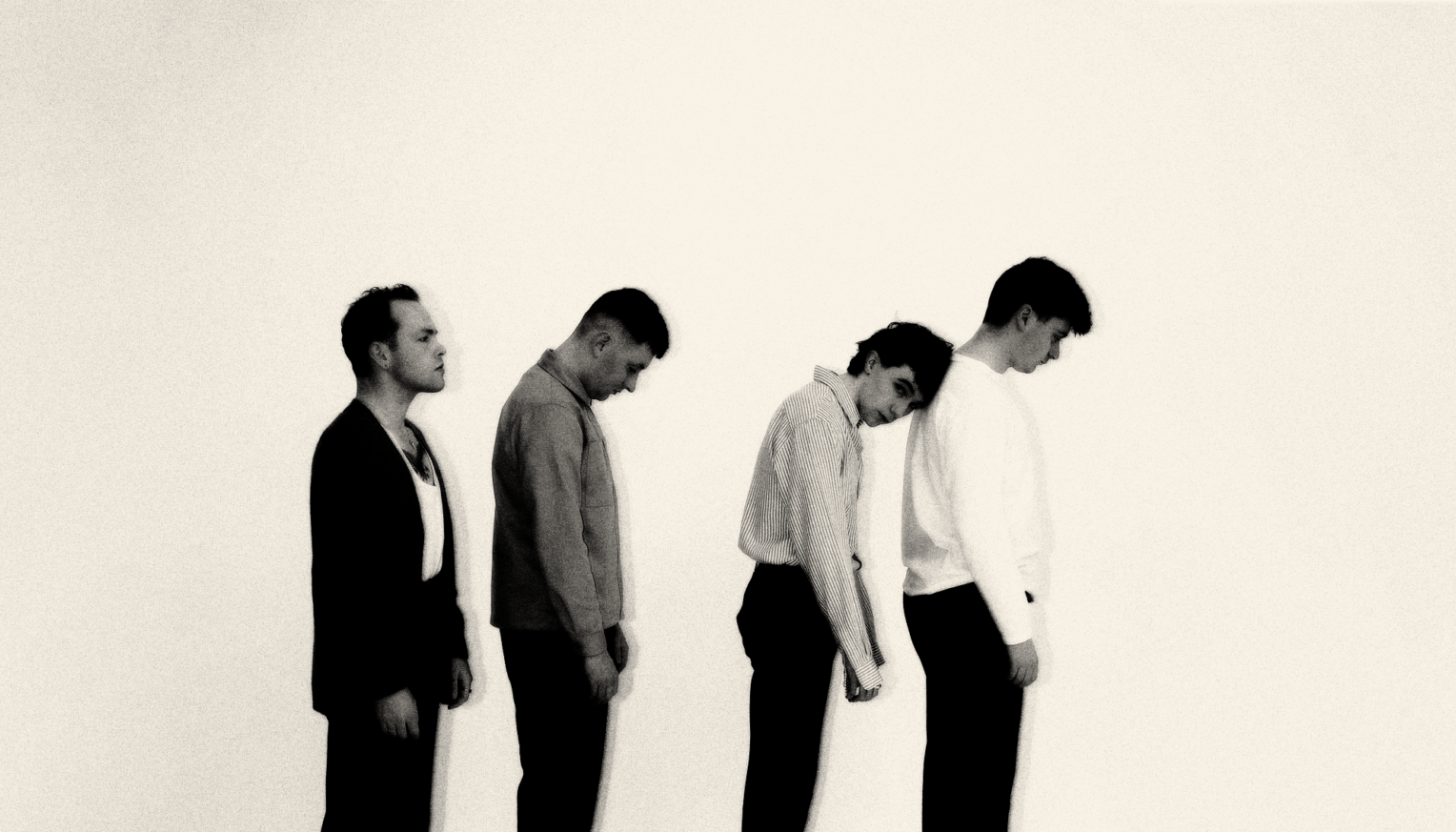 chxmist, 'Fevered'
Dublin-based producer Conor Barry has shared the first track from his debut EP. Stemming from years of experience in bands as a drummer, chxmist combines punchy electronic drum lines with ambient textures in this project, running the line between relaxing and club heavy tunes. 'Fevered' showcases chxmist's ability to fuse together ambient textures, melodic arpeggios and complex drum lines producing a punchy melodic spectrum of sound. His career as a talented drummer has heavily influenced his unique choice of drum beats.
Ciaran Lavery, 'Communion'
Advertisement
Following 'I Am Old Enough To Know What Love Is', the Northern Ireland musician's aching ability to form narratives around everyday vignettes is perfectly on show. The Aghagallon native has been on the scene for years, knocking on all the right doors, and his latest batch of music only excites us more. A down-tempo piano ballad with flickers of strings as instrumental back-up, 'Communion' is all about small moments from his past.
"We slipped communion underneath our tongues, and held it there 'til after/When I slept that night/I dreamt of Jerusalem/and the morning came in chapters," he croons. "If we're so happy, we're bloody happy/why do these cartoons make me spin out?/When you sing with me in the house, sounds like crying/I can't figure it out."
ROE, 'Cut My Teeth'
The Derry musician's debut album (part II), That's When The Panic Sets In, will be released on September 23rd. After dropping the first half in June, ROE is back with an emotional gut punch of a song in 'Cut My Teeth'. Stark and full of hope, set against the backdrop of piano and a shimmering string quartet, it's ROE at her most brutally honest.
"I wrote 'Cut My Teeth' when I was in a really dark place and felt the need to write to remind myself that it wasn't a permanent state," the singer-songwriter tells Hot Press. "This song is about how incredible it is that we get to be alive. It was an emotional one to record but I'm putting it on the album because writing it made me feel hopeful and I want other people to feel that too."
Clare Sands, 'Keep the Flame Burning'
Thee sixth generation fiddler, bilingual singer and multi-instrumentalist is back with an upbeat, up-tempo single that ushers in a change from previous offering 'Sail On'. Clare Sands wrote 'Keep the Flame Burning' in the West Donegal Gaeltacht. She describes the song as a hopeful anthem for the human spirit. Recorded between West Cork and Donegal, Irish and English lyrics interweave seamlessly, combining with Sands driving fiddling, percussive sea shells, and bellowing double bass.
Advertisement
"'Keep the Flame Burning' is a call to the human spirit, to keep on keepin' on no matter what," Clare declares. "To keep those things you hold so dearly in your heart alive, whatever that may be - family, nature, love, the sea. For me in this song, it is tradition and language - embracing them, sharing them and not forgetting them."
Columbia Mills, 'Momentum'
Dubbed Ireland's answer to The National, Columbia Mills' new single 'Momentum' is taken from their upcoming third album Heart of a Nation, due to land on October 14. The band's previous two albums - 2017's A Safe Distance to Watch and 2020's CCTV – evoked a foreboding sense of place, time, and thought.
Speaking about the new single, frontman Fiachra Treacy said: "Momentum is all about keeping the mind occupied and avoiding the traps that an idle mind can set for us. Sometimes it just takes one person to come along and lift us from that deluge, but there are dangers in having your happiness dependent on one person. The music is upbeat to represent that momentary feeling you are hoping will last forever, gaining momentum as we go."
Floorshow, 'How Long?'
Advertisement
The Dublin band's third single is brooding, reminiscent of Just Mustard's recent Heart Under album in parts. Tackling future uncertainty, 'How Long?' is about a feeling of moving through life unaware of whether you'll meet the expectations placed upon you and milestones that are 'meant' to be reached by a certain age. Drawing musical inspiration from My Bloody Valentine, Sonic Youth, Drop Nineteens and Ringo Deathstarr, Floorshow pay homage to seminal artists of the shoegaze, dream-pop and noise rock genres.
Catch Floorshow performing their debut headline show in the Workman's Club Cellar on August 27th with support from Cork alt rock band, Mossy. They're also set to showcase at Ireland Music Week in October.
Skinner, 'Dog Daze'
Aaron (some have mistakenly called him Alan, not naming names) Corcoran, aka Skinner, is back with his unique new wave, post-punk style on new track 'Dog Daze'. The 24-year-old DIY slouch rocker has released the track - with hints of The B52s, ESG, Pixies and Morphine - via Faction Records, an Irish indie label. Inspired by the movie Dog Day Afternoon and the protagonist, Sonny, Skinner wrote the song about how everyone his age is feeling stuck between a rock and a hard place in life.
"Everyday the news just gets worse and worse. The police want to do you over, the landlords want to rip you off and the government wants to crucify you," Corcoran explains. "It's at a point where everyone's just like "I'm tired man" and when you're tired you're in no mood to put up with bullshit so you tell it like it is. That's what I wanted to do with this song, tell it like it is."
Advertisement
Still Blue, 'Ladybird'
The Dublin-based indie pop band Still Blue's new single 'Ladybird' focuses a spotlight on the loneliness of pandemic isolation. "I've grown to admire the wind, found comfort in the rain, but without what I depend on, how will I stay sane?" vocalist/songwriter Nicole Lyons sings on the powerful track, which stands out from the crowd with emotive storytelling and hauntingly beautiful vocals.
Having formed at the beginning of the pandemic, the group have accumulated over 100k streams on Spotify and over 15,000 views on YouTube with only three tracks. Their 2021 debut single 'Maybe Baby' was followed by this year's releases 'Whiskey Sours', 'Whatcha Gonna Do' and now 'Ladybird'.
Chris Wong, 'Talents'
The Irish-Hong Kongese musician's debut solo single has been a long time coming, given how long Chris has been floating around the music scene here with Papa Romeo, Cracked Skull Records, Frank Zing partnership and his sold out Workman's Cellar gig back in December 2021. The soothing, soulful 'Talents' was written in 2018, during a period of reflection anchored by loss. Wong was confronted with the cyclical nature of life, granting him a new perspective. 'Talents' was recorded in The Clinic Recording Studios with David Curley.
"It's an ode to precious missed moments when you almost told someone important how you felt but ultimately shied away," Chris says. "It's about learning from those missed opportunities and realising how transient our time with loved ones is. I wrote the lyrics to reflect these feelings in a beautifully direct manner: 'If you came back I would say, you meant the world to me, talents exulting beauty.' Every time I sing those words they remind me to always follow through with those intentions."
Advertisement
Dylan Neeson, 'The Rise Of Cùchulainn'
The Dublin singer-songwriter and guitar teacher (now based in Mullingar) has played music for nearly 20 years as a solo and band act. Neeson typically performs with his partner, Runette. Both artists will play Electric Picnic next month, having opened the Fleadh in the Àras an Mhuiliinn in Mullingar with other local musicians recently.
New single 'The Rise Of Cùchulainn' was recorded in Hellfire studios in Dublin. Dylan wrote the song recently playing guitar, while South Africa native Runette played recorder. Ukrainian performer Vlad plays drums on thee fast-paced, brooding track - which is based on Setanta's rise to becoming Cùchulainn.
Dbo, 'Andale' featuring Tizzy X Brandz and Ksav
The A92 drill collective member links up with his crew mate Ksav, plus energetic duo Tizzy and Brandz. The quartet offer playful verses Latin, coronet-inspired instrumental. The lads go international in their glamorous new video, which premiered on GRM Daily and directed Giuseppe Saracino. The beats are insanely catchy, good luck trying to avoid the dancefloor when this banger comes on the speakers.
Powder House, 'There You Go'
Advertisement
The Mayo three-piece (composed of Conor O'Shea, Brian McHale and Luke Dunne) have shared their second single of 2022, following compelling first offering 'Years'. The signed a deal with German Based Label FBP Music Group in March. 'There You Go' takes influence from the picking style of John Martyn. Snow Patrol-esque anthem 'There You Go' was recorded, mixed and mastered at Beardfire Studio, Dublin by veteran producer David Virgin and his sons Rohan and Al. In their collective six decades in music, Powder House have worked in studio or on stage with the likes of Nick Cave, INXS, Cat Power, Billy Bragg, Leslie Dowdall and John Cooper Clark.
"The song was written during an unfortunate event," the indie outfit explain. "A reflection of life, running wild. Death. The drug taking of our generation. Forgiveness and violence on the streets. The simplicity of an Airborne Toxic Event riff with a vocal style we just thought suited the song ourselves really."
Cabin, 'The Parasocialite (Alternative Version)'
The Dublin psychedelic producer (aka Adam McCabe) has unveiled his latest EP, You're On My Mind. Having launched the project with a collection of four distinct singles, Cabin returns with reworked versions of the original four tracks. Complete with crisp drum machines, smooth electric piano, and warm guitars, these raw and moody interpretations are set to ground the songs and create the atmosphere of an expressive live performance.
On the project, Cabin says: "The production of the individual singles were quite dense and elaborate. While that was my intention, this reworking was an opportunity to let the songs themselves come through more and not hide behind all the bells and whistles. "
Cal Pacino, 'Groove For Me Tonight'
Advertisement
Taken from his new album Sewing Seeds, the funky track oozes with charisma and nostalgic soul vibes. His academic background in jazz guitar is meshed with his lifelong love for hip-hop on the groove-heavy bop. Formerly known for his role in Backroad Smokers Club, he started his solo recording career with the release of his first single 'The World Needs More People Like You' in August 2019. He's performed with the likes of Robert Glasper, Alex Gough and TOUCAN, infusing his lyrically bold, distinctive sound. Add slick vocals, fun-fuelled melodies and genre-blending goodness and you've got Cal Pacino.
Markéta Irglová, 'Know Yourself'
Taken from the Czech-Icelandic singer-songwriter's new album LILA< closer 'Know Yourself' begins with an eerie static and a tension-building string arrangement. "Mother says/ You're stronger than you know," Markéta sings, "In the end you'll find the answer's been there all along." Now based in Iceland, LILA is the third of a trilogy and presents an illusory assortment of songs about love in all its guises. Besides guitars, drums and piano, Irglova includes viola, violin, harp, flute, horns, ukulele, bodhrán and charango (South American guitar). A lot has changed since 2007 film Once, but the musician has the spotlight to herself.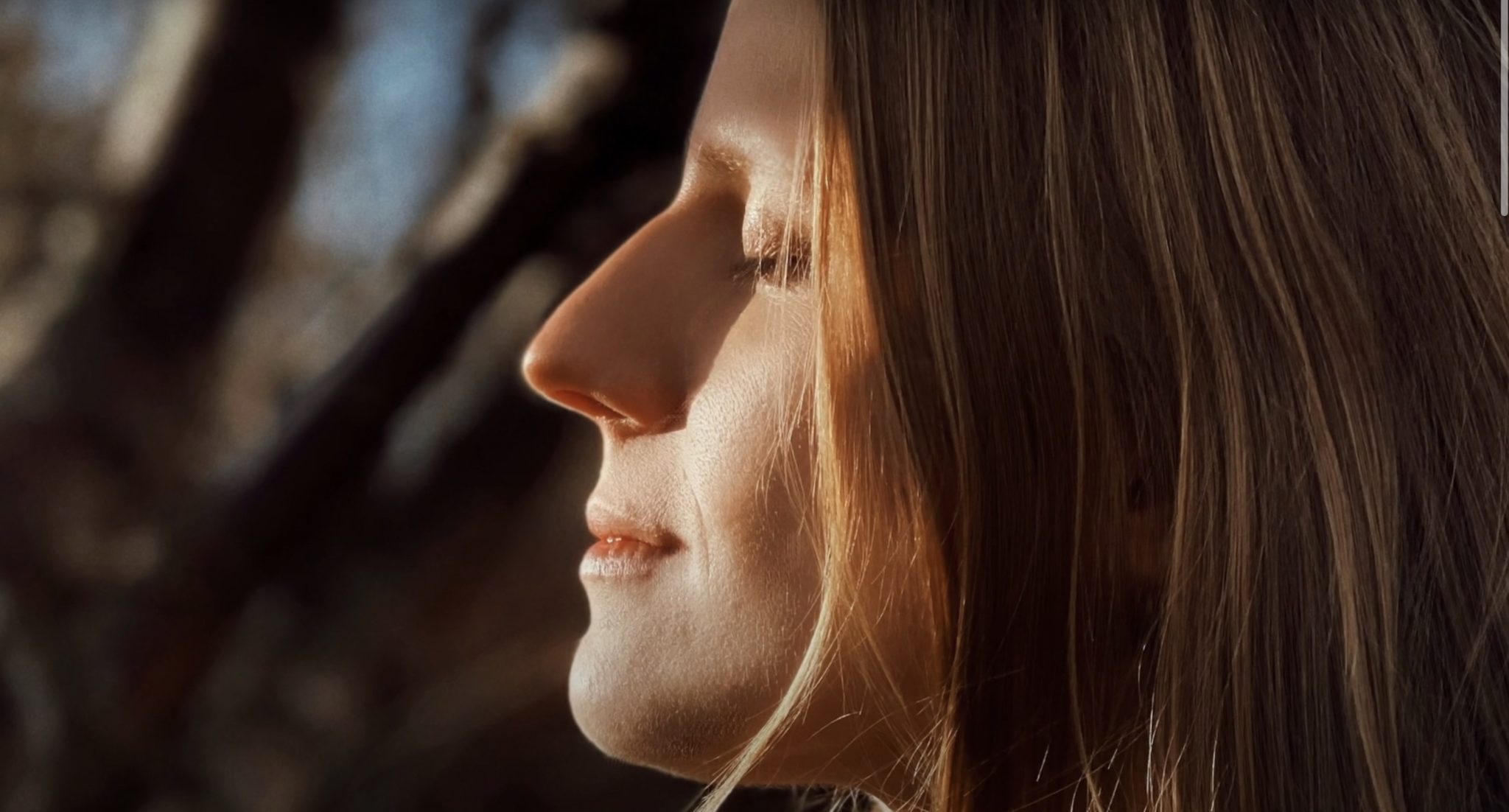 Bailey333 & Temi, 'Monsters in my Head'
His debut release as Bailey333 (Bailey Egan, born on 3/3/2003 - hence his name) is the late-summer anthem 'Monsters In My Head', a collaboration with fellow Dubliner Temi. The video for the fast-paced track was shot in Amsterdam. After sharing 'Cheetah' last summer with a Barcelona-shot clip, Bailey333's music proved to be a viral success on TikTok, reaching over 500 million plays on the platform to date. The impact of Juice WRLD, The Kid Laroi and Post Malone can easily be heard on the firecracker single, which is sure to rack up steams.
Listen to the playlist in full below.
Advertisement