Listen to some of our favourite new Irish tracks to kickstart June below!
EDEN, 'Modern Warfare'
Electronic maestro Jonathon Ng (aka EDEN) has released a monumental amount of work under The Eden Project and The Spab Project. He launched his own record label, MCMXCV, on which his debut EP End Credits was released. Follow up, I Think You Think Too Much of Me, was released in August 2016, climbing the Irish Albums Charts before EDEN's debut studio album Vertigo landed in 2018. The project was supported by a world tour.
In February 2020, Ng released his sophomore studio album no future. The LP flew up the alternative and general charts, and he's back with a bang on hypnotic heartache track 'Modern Warfare'. Speaking to a lover from his past, he dwells on painful and blissful memories of trying to suppress his feelings for her alongside compelling synths and electronic flourishes. Referencing Call of Duty, he dodges emotional problems in his life like airstrikes. Warped vocals add to the strange confusion enveloping the musician.
Biig Piig & Lava La Rue, 'Hi-Fidelity'
West London's Lava La Rue returns with a Biig Piig collaboration, released via Marathon Artists and taken from their upcoming EP. The Irish-hailing, LA dwelling artist Biig Piig has deep history with La Rue. These two childhood friends met and went to school together in West London, as they grew closer their mutual understanding and passion for the arts lead to them form Nine8, a London-based arts and music collective comprised of a range of musicians, rappers, artists and other creative individuals which continues to go from strength to strength.
Advertisement
'Hi-Fidelity' marks the first single these two lifelong allies have released together as solo artists. The track fuses the vibe and energy of the West Coast, from Ladbroke Grove via the Cali Hills with South London sonic influences. Biig Piig recently supported Glass Animals on tour following her The Sky Is Bleeding EP release via Sony in May 2021.
49th & Main, 'Human Condition'
49th & Main have shared their second single on Ninja Tune imprint Counter Records, a dreamy alt-electronic pop offering titled 'Human Condition'. Kilkenny artists Patrick King and Ben O'Sullivan have already gained attention with 20 million streams amassed on Spotify since 2020. The entrancing new cut is taken from their debut EP called Must Be Nice, which is slated for release on July 22nd. The visuals see the pair running through the night after a party, sprinting through chippers on Suffolk Street and trying to escape intoxication. "To be human is to make mistakes, to feel emotion and to seek connections," the duo explained. "We tried to capture that in a song. We probably did a bad job but hey after all we are human." Catch them at Forbidden Fruit this Sunday!
Daithí & Ailbhe Reddy, 'Sunset'
Dublin electronic artist Daithí's forthcoming album, I'm Here Now, is set to unleash on Friday, September 9. The musician marked the start of a bright summer season with the release of album single 'Sunset,' in collaboration with Irish singer-songwriter Ailbhe Reddy. The combination of Reddy's tender, striking vocals and Daithí's ear for progressive, layered synths make the track a hot contender for the song of the summer.
Advertisement
"The synths build into this euphoric moment of celebration, which is countered with Ailbhe's bittersweet lyrics," Daithí explained. "When she started singing 'These things are never easy', it just broke my heart. The song really became about everything we'd missed, and how happy we were to be able to do it again. It's the opening of my new album, which is all about your place in time, and what makes you who you are." Reddy adds, "Lyrically, it's about bumping into someone you have history with in that context and having all the feelings come back."
Hudson Taylor, 'Over My Head'
Produced by Luke Potashnick, the duo worked on new album Searching for the Answers remotely, from Harry Hudson-Taylor's home in Berlin, and his brother Alfie's base in Somerset. The impact of the pandemic is undeniable – as the Dublin brothers explore a more grounded, thoughtful direction. 'Over My Head' takes an easygoing, back-to-basics approach to indie-pop storytelling. "One day we can laugh about the things we used to cry about/I'm just glad the truth is out so we can move along," the track begins, with Beatles layered vocals and charm. Harp strings glisten as we approach the chorus, which good-naturedly dismisses all the things someone did or said, and the meaning behind it. "I don't care, it went over my head."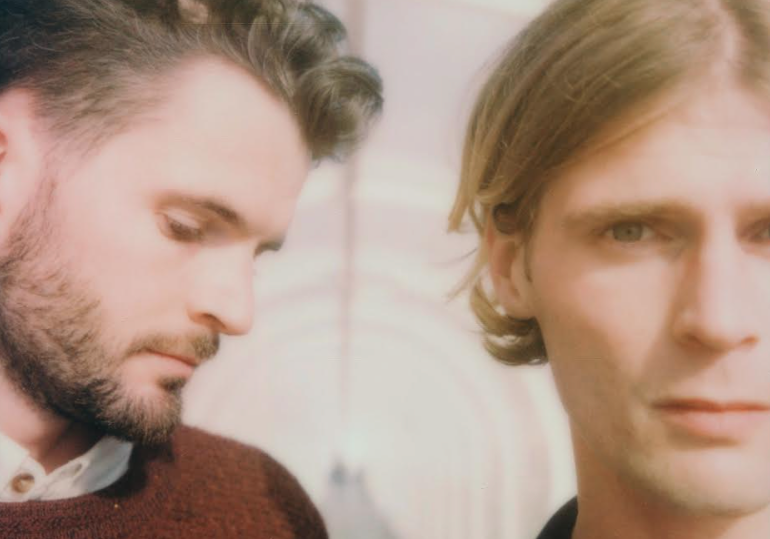 Lily Aron, 'Bored Again'
Lily is yet another absurdly talented teenager to come out of indie music, and we're green with envy at her talent. Aron started writing music in 2018 with her sister, cherryjuice, and spent the following year recording covers and busking together in Dublin. Over the first lockdown in 2020, Lily started recording my own songs and the rest (singles 'static', 'for rainy days', 'Sleeping?' and 'Grass Stains') is history. 'bored again' is gentle but introspective, with clear Phoebe Bridgers inspirations. The focus is a sad tale, full of confessional vignettes and questions of friendship post-love. Watching someone's feelings slip away is painful, but the song could lift anyone out of a stupor with its raw vulnerability.
Jack Dora, 'Broken Glass Mind'
Advertisement
Ahead of the release of his eagerly anticipated seven-track debut EP, Take What You've Been Given, on July 15, Jack Dora is back with a dazzlingly epic new single 'Broken Glass Mind'. The self-produced single marks a notable expansion of Dora's '80s-inspired sound, which embraces the darkness and glamour of new wave. He's swiftly moving from making bangers in his bedroom to lighting up the stage - his London gig in Finsbury is on June 17th followed by a Dublin gig brewing in the future.
"It's about someone who's been pushed right to the edge of their self-control and sanity," the indie-pop artist, who was tipped as one of our 'Hot For 2022' Irish Acts, explains. "Someone who was already prone to anxiety and depression whose pain is exacerbated by the society around them. There's a real desperation, aggression and dark humour to the character's perspective. They're struggling with keeping up an image of fierce masculinity, yet crying out for help while suffering what could be a complete nervous break."
EMMO, 'Lemon Sun'
EMMO (Emmet Crotty) is back just in time for summer with his bouncy second single, 'Lemon Sun', fresh off the stage from The Marquee in Cork, opening for The Coronas. The upbeat, contagiously optimistic track ironically charts the end of a long-term relationship. The (slightly absurdist) lyrics describe the texts, spooning, phone calls - and sex - that the musician misses about a past partner. Mile-a-minute vocal raps paired with glistening harmonies add a certain Eurovision air to the saccharine number.
Speaking about the track, EMMO said "I coined the term 'Lemon Sun' as the period of time you go through after a breakup. Its basically the complete opposite of the Honeymoon Period. What's the opposite of honey – the bitterness of a lemon and the opposite of moon is Sun. Hence Lemon Sun! We've all been through a 'Lemon Sun phase' and this track is my tribute to that."
Morning Midnight, 'Paradise'
Advertisement
The UK/Irish duo have unveiled their stunning new song, tracing an epiphany and action regarding the end of a relationship with hook-filled melodies. Acting as juxtaposition that makes sense from the jump, the bedroom-pop duo have created a comforting, easygoing sound that curates instant connection with listeners. Made up of singer/songwriter Jordan Scott, whose personal lyrics and soaring vocals captivate, and Jess Pascal (with Irish parents) whose background in production, piano playing and synthesis both ground and illuminate the group's sound.
"Paradise is about the space between realising you need a relationship to end and the moment it actually happens," Morning Midnight explain. "I remember the night when it hit me like it was yesterday, but the moments after are a lot harder for me to piece together. I guess the realisation brings a clarity that's easy to remember, but this song is more interested in why it had to happen in the first place, which can take a lot more time to figure out." Look out for their upcoming debut LP Happy Hour out in October 2022 on Faction Records.
Jehnova, 'Cape of Good Hope'
South Africa-born, Dublin-based hip-hop artist Jehnova has teamed up with producer sivv once more for a stunning new collaboration. The low-key, locally shot footage was filmed by David Christopher Lynch and features NUXSENSE, the rap collective featuring both Jehnova and his cousin, producer sivv. With a twinkling blues piano melody and a down-tempo groove, the hip-hop artist traces his attempt to retain motivation for music and the oppression he's witnessed in his life. The rapper's seven-track Avenoir was released in April 2021 on andfriends records, a joint project with producer lod.
"My album, St Ivy, with sivv is currently at the mastering stage," the Dublin rapper recently told Hot Press for On Our Radar. "Every NUXSENSE member will be releasing individual albums with sivv, following on from Time On Earth by Luthorist from late 2021. Myself and Lod are working on collaborations too. I plan on releasing quality material to connect with the folks who have supported me through all these years of learning." NUXSENSE includes Luthorist, Al-I, Prophet Goon, Rem$ and Bogzy.
SAL, 'Everything'
Advertisement
The Cork City based singer-songwriter has revealed a follow-up single to 'Bullet in the Heart' from earlier in the year. With contemporary flavours and textures and an 80s revivalist twist, the nostalgia is soaking up melodies and hooks on 'Everything'. "I wanna know where you've been, every secret, every lie/I know you've kept it in," she croons in her trademark high octane vocals. The track is about love, but also trust and loyalty. The relationship seems unbalanced, but the musician wants to connect with her missing piece of the puzzle. It's irresistibly catchy, and paves the way for further successful offerings. It has a country-pop essence with the jazz-infused, soulful voice of Pamola Faith.
Sisterix, 'Wasteland'
'Wasteland' is the alt-pop duo's first release of the year, following 2021's 'What Will I Wear To The Revolution.' Written by Ornait Hennessy during lockdown, the track explores the fallacies of being in your 20s, especially during a time of extreme isolation. Describing depression, loneliness and a feeling of disconnect, it's an unfortunately familiar narrative — looking back on the past two years and wondering where they went. 'Wasteland' chronicles the steps towards healing and acceptance, as we look forward and attempt to make up for lost time. At nearly five minutes long, as the track progresses it transforms — moving its genuine, guitar-picked, Americana-tinged exposition into slanting choruses; turning into an at times dissonant, complex and ultimately compelling piece of music by Síomha and Ornait.
Chubby Cat, 'Have A Nice Day'
Formerly performing under the moniker It's Just Cat, Chubby Cat is back with a brilliant, sizzling anthem. 'Have a Nice Day' follows empowerment banger 'Not a Vibe' and 2021's 'Ache', 'slipping' and 'baby, blue'. With electronic synths that beckon you to the dancefloor and rich, textured vocal - the alt-pop musician's style has evolved to something magical.
"I hate myself so much more than I could love anything, no," the Cork-born BIMM Dublin graduate croons, just in time for Pride month. They're flying up the ladder and ascending to the charts, and deservedly so. The attitude-filled gem will surely get Cat noticed in all the right places.
Advertisement
Demigosh, 'First Son'
The London-based Dublin singer has followed up his 2021 collaboration with producer Moiré with 'First Son', a new single that blends alternative, ambient and futuristic styles with powerful results. Warped vocals and a heavy atmosphere that bleeds throughout the song add to the otherworldly nature of Demigosh, with an electric guitar riff anchoring the song and propelling it forward. The fascinating creative first emerged in 2018 with debut single 'Technicolour Flowers', and is a member of Afro-Irish collective Blackfish Collective. His music draws on both his Nigerian Yoruba roots and Irish upbringing in an afro-futurist pop sound, complimented by immersive electronic troupes and dark undertones.
BNKRPT, 'Remember'
Paul Belton and Eamonn Noone have teamed up on new single 'Remember', which dips back in time for synth-heavy, beat-laden bagners. It steadily builds in pace until the mighty chorus crescendo. Belted was formerly the resident DJ of Electric Garden and Theatre in Galway for the last 7 years until it sadly shut down, while Noone has a background in composition for TV, film and games. They previously released 2022 single 'Solitude', after two tracks last year 'Mintaka' and 'Turbo'.
AILSHA & Aran Sheehy, 'Burn'
Wicklow alt-pop artist AILSHA has returned with an ambient, intense piece of dance-pop — 'Burn' in collaboration with Aran Sheehy. Beginning with airy, Lana Del Ray-esque vocals superimposed over drawn out reverb, the track refracts into a breathless, techno-forward piece. Drawing a tension between the ever-moving, shifting base instrumentals and swirling melody, 'Burn' is at home in the strobing, dark spaces of dance-clubs, dripping with infectious intensity.
Advertisement
"I always wanted to make a song like this- something that sounds like it is its own realm," AILSHA explained. "It has been exciting to try something new that is a step away from my typical, playful style of writing. Aran and I are both obsessed with space, so we decided to give our inner space cadettes time to shine in this track!"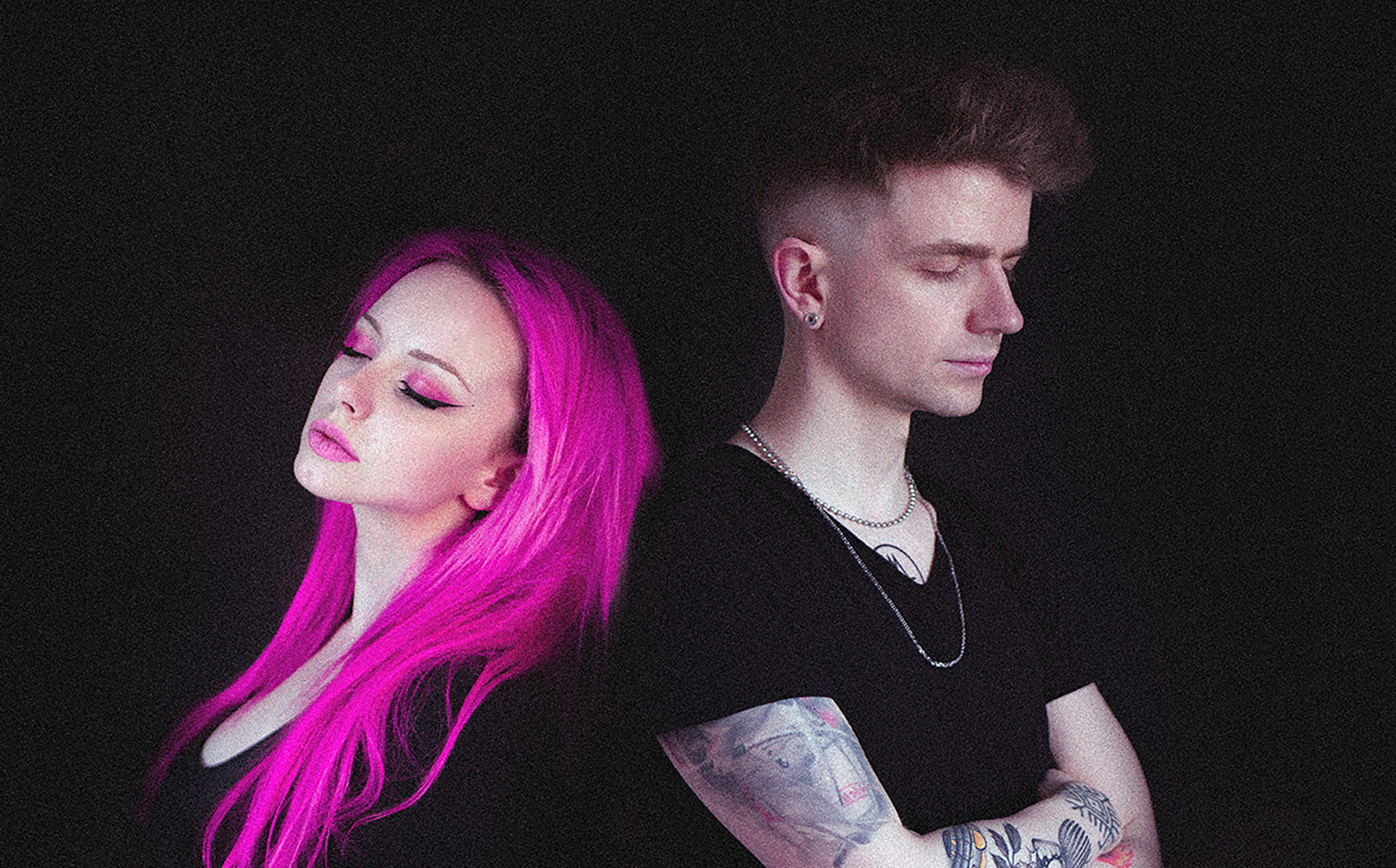 Oliver Nelson & Lilla Vargen, 'Long Summer Nights'
Vargen's been pretty quiet since her 2020 singles 'Blueprints', 'Love You Twice' and 'Cold'. She gained attention beforehand for her powerful 2019 EP We Were Thunder. The Northern Irish singer with a powerhouse voice has combined forces with DJ Oliver Nelson on a large-scale electro-pop number that sticks in your head long after the last note plays. Her rich, spine-tingling vocals pair with the driving beat with electrifying results. "Don't say you want me, I know you don't," Villa begs, matching addictive melodies with melancholic words.
Alannagh Thornburgh, 'Eddie & Noah'
The third single from Alannah comes as the rising star climbs up the ranks of Irish instrumentalists. As a recipient of the Arts Council of Ireland's Next Generation Award, Alannah has taken the year to craft her debut album, to be released early next year. 2021 saw the release of Alannah's first two singles, 'The Front' and 'Branjo', as well as nominations for the RTÉ Folk Awards 'Best Emerging Artist' and 'Best Instrumentalist'. Bright, airy single 'Eddie & Noah' was recorded by producer/engineer Stephen Doherty and comes alongside a beautiful video helmed by filmmaker Ryan Hoban. The tranquil environment around her inspired Alannagh's choice of melodies and instruments.
"I wrote 'Eddie and Noah' last spring in response to the birth of my two nephews," Alannah explains. "At the time of writing I was admiring the resurgence of nature - the daffodils, cherry blossoms, wild flowers - and noticed the parallels between these joyous events. This composition 'Eddie and Noah' represents a celebration of new life."
Advertisement
Natalie Moran, 'Aint Nothing Gonna Stop'
Newcomer and Irish singer-songwriter Moran kicks off the summer season with a vibrant, electro-pop anthem. Injecting a twist of dance saxophone and energetic sounds, the additions are complimented by a colourful cocktail of Natalie's soulful power vocals. Dripping with feel-good attitude, fun-fuelled lyricism and a punchy tone, her tunes are ready to hit the airwaves.
"The song is about loving the life you live and living the life you love," the Dublin native explains about the follow up to 'My Ambition' in a press release. "Its message is a reminder to keep your power no matter the environment you find yourself in and know that 'ain't nothing gonna stop' your smile. It's made to keep listeners empowered and enjoy the life they live with a smile on their face."
A Clatter and Drone, 'The Day That Broke Winter'
Blending Irish folk and psychedelic sounds in the tradition of fearless outsiders like Dr. Strangely Strange, the Dublin band crafted their debut single over the course of a year – chronicling the death and subsequent rebirth of the psyche. It's a thrilling taster of their upcoming LP Empty Buggy, which they're crowdfunding on GoFundMe. The song was recorded and mixed by Chris Barry (Junior Brother/Jinx Lennon) at Ailfionn Studios, Drumcondra. The goal for €6000 to finance the recording of the debut album, give them a hand here. The music video was shot in a single day on the spring equinox on Ghoul Farm, Wicklow on a budget of €300.
Apollo Monroe, 'Sweet Tooth'
Advertisement
Queer electro-pop artist and songwriter Apollo Monroe is back with a bang, a single produced by OLD PUP. The track combines influences of dance-pop, hyperpop, trap, and EDM. Thematically, the song traces being romantically aloof, where the protagonist has no intention of ever being tied down. Monroe's vision of the track's production was that of a "90s boy band meets 2099", infusing attitude, backing vocals, and harmonies reminiscent of that era. Combining auto-tune and vocoders give it a futuristic edge. The Dublin BIMM graduate and Donaghmede native discovered music through video games, Gwen Stefani and later hyper-pop acts like SOPHIE, Charli XCX and A.G. Cook.
Seán Being, 'On'
Written and produced by the electronic/ambient alternative artist in Almada last year, slow builder 'On' is taken from Seán's new album Faux Window. With warped, ethereal textures and plenty of keen experimentation, the sonic creativity is through the roof. For his WHERETHETIMEGOES label showcase, Being performed tracks from the album in Phibsborough's Hut and last night in Cosmos, Lisboa. From the videos, his audience are as gripped by the rising artist as we are.
TeoYxng, 'Frvr Yxng'
After dropping his first 2022 single 'LOOK@MEGO', the trap rapper has shared a new electronic-heavy rap track. The Romanian-Irish musician is hoping to raise his profile after releasing a string of singles over the last two years, determined to break through to the mainstream with radio plays and downloads. It won't be for everyone, but there's definitely a massive audience for this brand of trap and drill. TeoYxng's 2021 RAGE SEASON EP showcased his knack for badass flows and riveting beat choices.
Helen Murray, 'Royalty'
Advertisement
An alternative electro-R&B track influenced by the trailblazers like Little Dragon, Roisin Murphy, and Jessie Ware; Murray's follow up to last year's 'Move Me' and 'Thank You' is a step forward in the right direction. A clever musician with stylish cover art and a slick vocal style, her blending of synths and storytelling is wonderfully compelling. Sprinkling in a variety of electronic sonic beats and twinkling background textures, the rising act has soul and groove to burn. There's passion in that epically dark, smoky chorus.
Listen to the playlist in full below.