Listen to some of our favourite new tracks of the week below.
Daithí, 'Familial'
Dublin electronic mainstay and HousePlants member Daithí has released a track steeped in both tenderness and strength. 'Familial' is grounded by an underlying beat that echoes the solidity of the song's subject matter, which traces relationships and communication - spurred on by rural landscapes and unique cultures. The stunning Auckland-filmed visuals (directed by Ayla Amano) star Samoan actors Jeremiah Tauamiti, Villa Junior Lemanu and Samson Vaotuua.
"'Familial' started out life as a track I wrote around an uncertain feeling I had about returning to my home county of Clare," Daithí explains. "Growing up in a remote area, there was a stifling feeling of repressed emotions; people in the area would sometimes find it difficult to say what they really felt. It was quite a personal piece of music to me, but it was transformed into something with even more to say when I began to collaborate with Ayla."
Mango x Mathman & God Knows, 'Rock n Rolla'
The Dublin drum 'n' bass/rap pairing released The Quiet Life mixtape today, featuring the likes of Plantain Papi, MC Creed, Melina Malone and Limerick hip-hop talent God Knows. 'Rock n Rolla' is an explosive track, with trademark mile-a-minute flow from Mango. It includes plenty of hometown references, but the narolane co-founder's verse is a highlight, adding his powerful flow to the electronic-heavy bass beat. It combines the best parts of all three artists, spitting about politics, rent, visas and fighter mentality.
Advertisement
April, 'Pressure'
Irish alt-pop artist April has unveiled a blisteringly poignant new single, following 2021 singles 'Piece of Me' and 'Someone That I Made' - plus 2022's 'Hotel'. The tracks mark her first new music since joining Atlantic Records UK. The musician recently announced a new headline show at The Courtyard Theatre in London on May 24th, and will also support London's Matilda Mann on her UK national tour this Spring.
'Pressure' employs an escapist electronic beat, with April's haunting, gorgeous vocals overlaying the track. Confessional, heartbreaking and yearning - aware that her partner is afraid to live outside themselves. It sounds like a gut-wrenching letter to an ex or current flame, going back and forth over whether the connection is healthy. "Darling what's the use if we both know why, we keep using each other just to feel alive?". It's of the singer's best songs to date.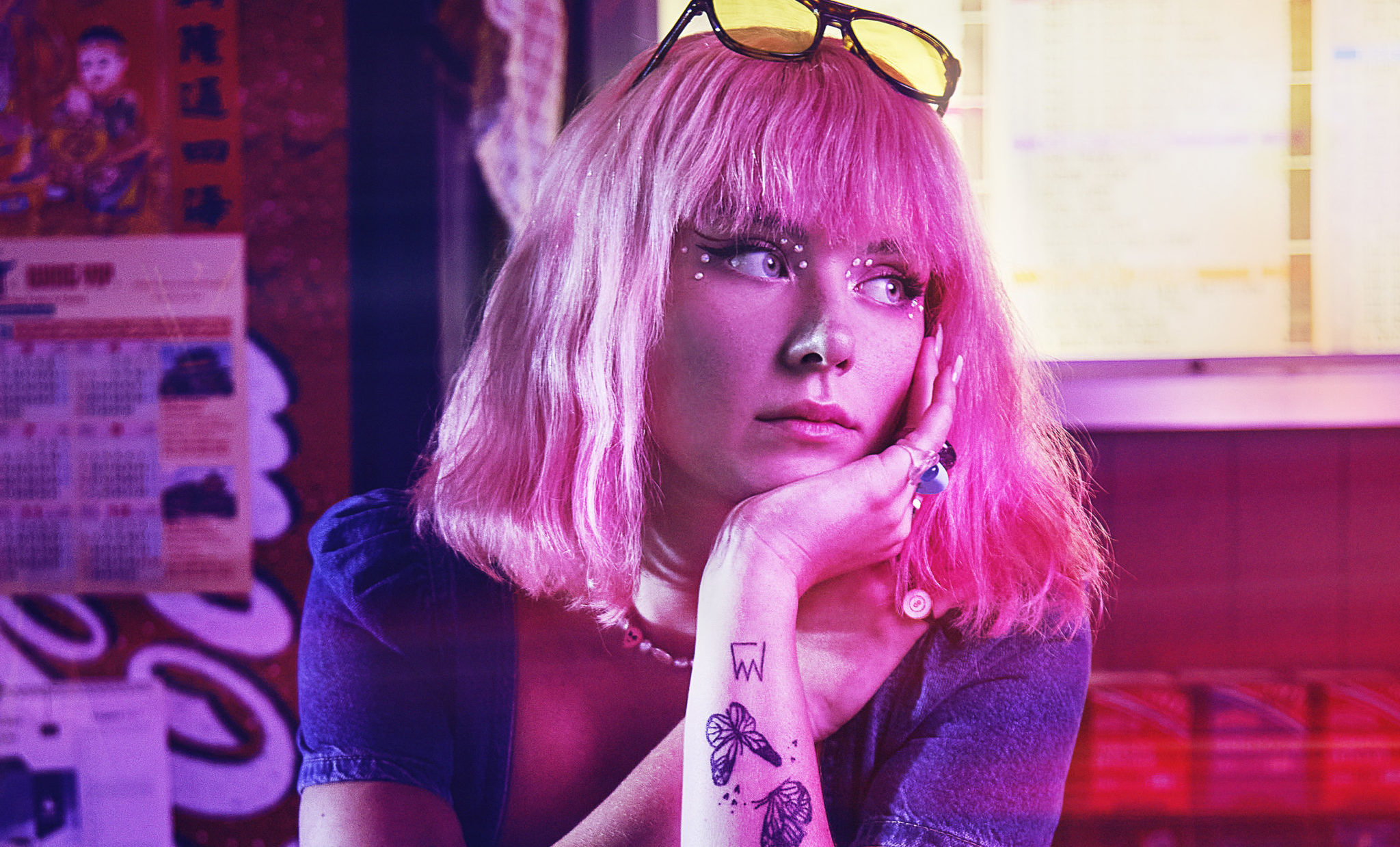 Sprints, 'Delia Smith'
Irish post-punks Sprints have dropped their Modern Job EP, and 'Delia Smith' stand out a mile. "I'd like to think I'm deep/but I just skim the pages so I can fake my speech," lead singer Karla Chubb admits. It's a scorcher of an up-tempo rock anthem. Full of concessions about wanting to be special and wishing for more, the quartet are hoping to make their mark on a cluttered scene with their new project. Driving guitar riffs and a building guitar beat revolve around Chubb's screams ahead of the raw blast of chorus chants. Previous singles 'How Does The Story Go?' and 'Little Fix' also made the five-track EP cut.
Daire Patel, 'Blue'
Advertisement
The young Irish artist is influenced by Mac Miller and Frank Ocean, combining a hip-hop feel with a lo-fi bedroom pop sound. Patel's Christmas 2019 release 'Hold Me Down' became a sleeper hit thanks to word of mouth and playlists on both sides of the Atlantic. He returned in 2020 with 'Sirens' and 'Summer in the City', but 'Blue' is a chilled step up. There's strong Dominic Fike vibes on the single, which traces being scared to face certain truths and be completely alone. Smooth vocals and a softly captivating guitar riff keeps the song ticking on, with slick production and laidback textures. We're excited to see what comes next.
Kynsy, 'New Year'
Dublin-based Kynsy (real name Ciara Lindsey) has shared the video for her brand new single, 'New Year'. Co-produced by Kynsy and Charlie Andrew (Alt J, Wolf Alice, Marika Hackman), the BIMM Dublin graduate's track follows her Things That Don't Exist EP and 2021 single 'Mr Nice Guy'. The video features Rob Earley, Ben Waddell and Siobhan McQuinn - filmed at Bray's Mermaid Arts Centre.
"At the time I had a real desire to celebrate the turn of the year by doing something creative," she explains, having written the track on New Year's Eve. "I had definitely been listening to a lot of Roisin Murphy around then and with the song I wanted to explore the idea of someone who is looking for meaning as the clock edges towards midnight and a new year is on the horizon."
Pillow Queens, 'No Good Woman'
Dublin outfit Pillow Queens' sophomore album Leave The Light On is due out April 1st on Royal Mountain Records. New single 'No Good Woman' follows previewed tracks 'Hearts & Minds' and 'Be By Your Side'. Produced by David Anthony Curley and starring Dominic Harrison (plus colour grading from Ciara Gallogly), the visuals see a young man walking around an industrial seaside part of North Dublin, before he launches into a contemporary, emotion-driven dance as the track propels onwards.
"This song is one which is very narrative based, though not in a linear way. It's written more from the perspective of someone looking upon the scenarios of those around them," explains singer Pam Connolly, who is joined by Sarah Corcoran, Rachel Lyons, and Cathy McGuinness. "It tries to convey a perpetual hopelessness of debt and striving for an ideal that can never be achieved. It's pretty much a song about Sisyphus."
Advertisement
The Scratch, 'Another Round'
The Dublin folk/rock band's new single 'Another Round' is a ripping, pint spilling five minute track that builds and crescendos in their now signature and unique way. Constantly looking to push the boundaries and capabilities of so called "acoustic music", 'Another Round' further sonically blurs the line between their metal roots and a love of old Irish storytelling. Embodying the spirit of a rebel song, the track is inspired by the chatter and manic atmosphere of a busy pub and the ever growing rowdiness as the night progresses.
"The song is at its core a drinking song," guitarist Jordan O'Leary explains. "I don't think it's necessarily for or against excessive alcohol consumption, and all that comes with it, but more of an honest portrayal of my own experience with that way of life. It was written back during the first lockdown in 2020. I was craving the warm cozy embrace of my favourite Dublin snug, Bowes bar on Fleet Street. I wrote the song while stuck sitting in a gaff in Palmerstown, Dublin dreaming of the countless nights of craic we used to have in that pub."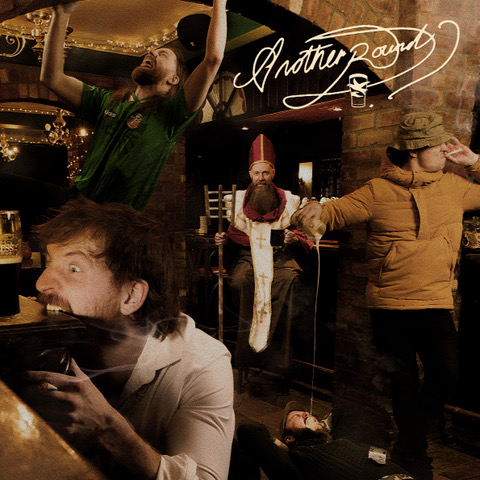 SHOCKS, 'Sayonara'
Nothern Irish alternative rock band SHOCKS have released their highly anticipated EP Sayonara. Their sound draws inspiration from modern and classic influences alike (Royal Blood, Arctic Monkeys, Black Sabbath), woven together to form a sound firmly driven by groove & riffs, decorated with the guile of vocalist Andrew Wilsdon's lyrics.
"Having been heavily influenced by Pink Floyd's 'Dark Side of the Moon' and White Lies' 'Big TV', it was clear from the start that we wanted the EP to be more than a collection of singles - we wanted it to tell a story," SHOCKS explain.
Advertisement
"That meant creating moments of calm as well as moments of drama. Highs and lows. Changes in momentum. Sayonara is devised around the concept of farewells as the title suggests, however not to an individual, but an ideological farewell to negative circumstances that impede your personal growth. That feeling of realisation when a toxic situation has been building and finally becomes untenable."
THUMPER, 'Fear of Art'
'Fear of Art' is the fourth song released from the six-piece noise rock band's forthcoming debut album Delusions of Grandeur, following singles Ad Nauseam, The Loser, and Overbite. A rampaging infectious listen, the new single is classic THUMPER - self-aware, wry, maximalist, and instantly alluring. An epic video helmed by Jade de Robles Rossdale (The Collective) is released at 1pm today, focusing on a dysfunctional family dynamic.
Frontman Oisín Leahy Furlong comments: "It's about self-image, and your capacity to change. To reach beyond your comfort zone, and become a 'better' person. The two verses represent the two sides of your brain, one pragmatic and one a dreamer. The chorus is a third entity laughing at the prospect of the whole thing, that the struggle will never mean as much to anyone else as it does to you."
Fears x Sophie Gwen Williams, '16'
Fast-rising Irish artist/producer Constance Keane (aka Fears) has shared hauntingly beautiful single '16' featuring her late close friend, Sophie Gwen Williams. Amongst the rolling beats that are influenced by the traditional Irish drum, the bodhrán, the plucked strings of Williams' cello on '16' are contrasted by the hushed angelic vocals of Keane, whose lyrics reflect on a difficult past relationship and the freedom that hindsight offers. Williams' instrumentals on the poignant track were recorded at a filmed performance from the one and only time the duo got to play the track together.
"Sophie was an incredible artist and a very close friend of mine," Fears says of her new single. "We did a filmed performance together last March, thinking we'd get a chance to record it 'properly' in a studio, but she passed away before we could. Zoe Greenway (M(h)aol) and I dedicate the video for '16' to her memory."
Advertisement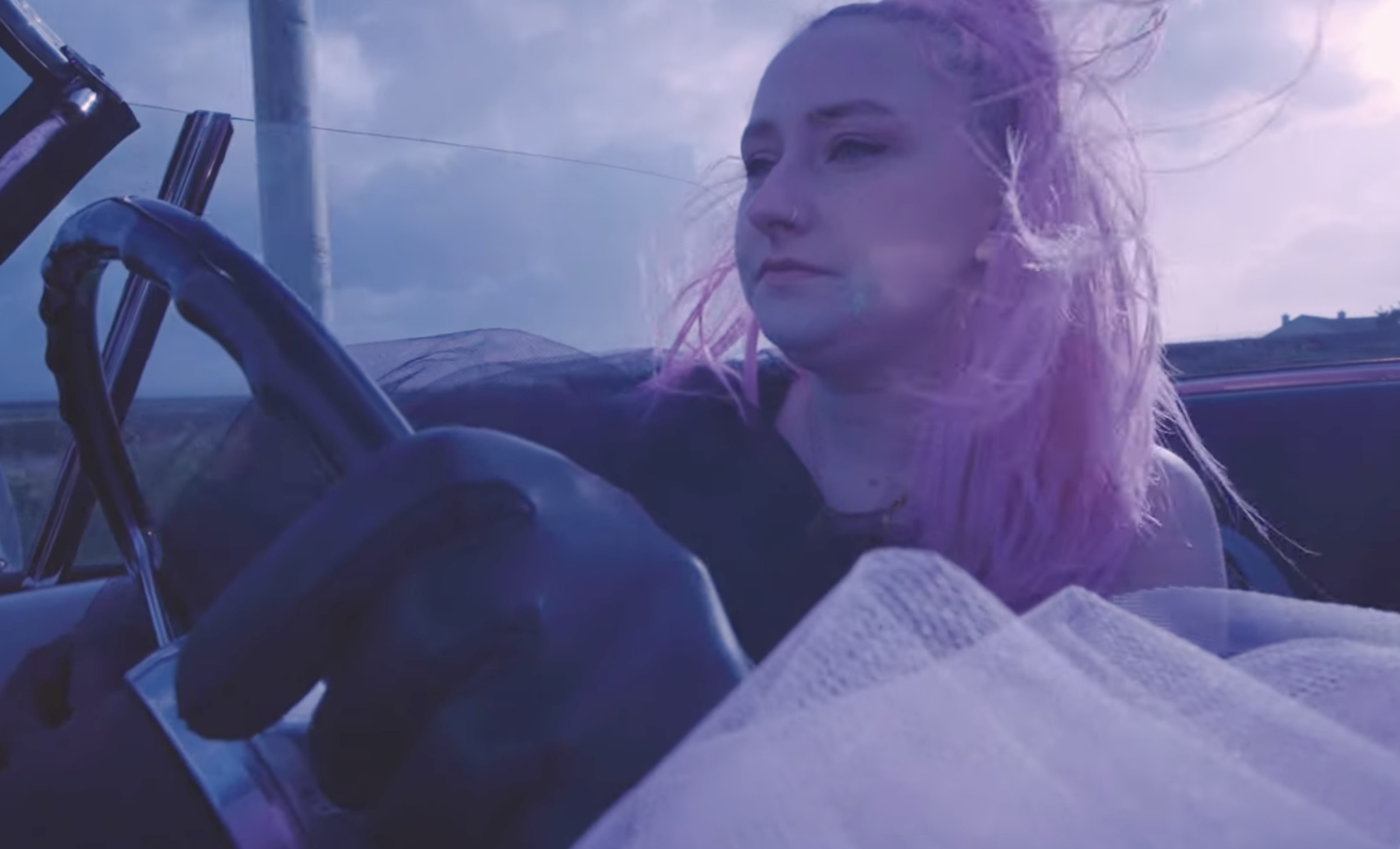 EMMO, 'Still'
Cork artist EMMO's single channels the raw spirit and energy of a love that is resolute and remains ignited despite the trials and tribulations of time. The unique and intelligent singer-songwriter, and multi-instrumentalist draws influence from Hozier, The Lumineers, Phil Collins and Joni Mitchell. Esteemed drummer Darren Beckett features, alongside Dave Redmond and Kealan Kenny.
Of"The same exhausted tropes are always in love songs - be it new, lost, unrequited love etc. But what about Love that is resolute?" EMMO says. "My aim was to credit the actuality of persistent and unfaltering love between couples who have been together for a long time despite the odds. Funnily enough, the song started as a slow moving piece but became this anthem like ballad after my guitar was knocked into a strange tuning from being loose in the back of my car. After some experimenting, the lyrics sprang to life."
Rebel Phoenix, 'All Or Nothing'
The Dublin rapper returns with a track inspired by a conversation Rebel had with his mother, who told him he was never one to approach things half-heartedly. Taken from a new album Museum, which was almost two years in the making, the song gradually builds up to an ultimatum delivered in the chorus. "Thinking before we act is hugely important for us to make serious progress towards our goals, big or small, or even for us to keep our heads above water," Phoenix says. It's a hopeful song that marks Rebel's punchy return to the scene.
Levi Evans x Lucy McWilliams, 'Bug Bite'
Advertisement
Going back to his Irish roots, Levi duets with the talented Dublin artist, Lucy McWilliams on his new single. 'Bug Bite' has a chill vibe, engaging electronic production and impressive vocal performance. The accompanying video was also shot in the Irish capital. The track shows a new side of Levi as he continues to experiment with moods and textures for his growing fanbase. With five songs released so far, Evans has nabbed spins on Elton John's SiriusXM show, and BBC2 from both Jack Saunders and Jo Whiley.
Dani Larkin x Ulster Orchestra, 'Samson & Goliath'
'Samson & Goliath' is a song Larkin first wrote in 2015 while studying in Scotland. The Northern Irish alt-folk sensation has since re-recorded the song with the Ulster Orchestra for a new three-track EP, Between Worlds. Tracks from Dani's debut album, Notes For A Maiden Warrior, include 'Love Part Three,' 'Samson & Goliath' and 'The Red, Macha's Return.' "Between Worlds explores three primary aspects of the Notes For A Maiden Warrior album in an entirely new way," said Larkin in a statement.
"This collaboration with The Ulster Orchestra has added an additional layer of depth to well-known songs such as 'Samson and Goliath' and 'Love Part Three' while complimenting the mythological aspect of 'The Red, Maca's Return.' To perform these tracks live with The Ulster Orchestra brings a certain kind of magic and breath in a way that only a live recording with over forty musicians can."
Martellos, 'Card Tricks'
Two-piece electro/indie band Martellos (Mayo and Donegal natives Kevin and Loran) have unveiled their catchy debut single, 'Card Tricks' - exploring the theatrics of house parties. The duo combine electronic beats with indie guitar riffs and cutting lyrical content, taking inspiration from the likes of LCD Soundsystem, Tame Impala, Jamie T and Earl Sweatshirt.
Advertisement
"'Card Tricks' is a bass-driven seductress providing snapshots of three separate scenes from a house party," Lorcan tells Hot Press. "Each scene consists of a different sequence of events with different characters all under the same roof. The theatre of a house party is a recurring motif in the song. This motif was worked in to draw attention to the light-acting many undertake in general social situations and specifically at parties. The idea that people act and are perceived very differently to how they truly are is shown through several instances in the song."
Basht, 'Never Love'
Due to play the Workman's Cellar on Saturday, rising band Basht are getting attention from all the right people for their addictive guitar riffs and blunt vocal style. The quartet recently supported Seba Safe at his Grand Social headliner, making an impact while warming up the stage. Stay tuned for the 'Never Love' video, which focuses on a woman's alternating taxi journeys. The track itself hones in on the feelings of a woman, who loses everyone because of a lover. Refusing to let go of the relationship, it eventually eats away at her life. 'Never Love' harnesses the nostalgia of The Clash and The Cure.
Ceara Conway, 'Anach Cuain'
Known for her unique use of traditional song and lament in contemporary art, vocalist/artist Ceara Conway collaborates with producer Seán Mac Erlaine, musicians Kevin Murphy, Ultan O'Brien of Slow Moving Clouds, Seán Mac Erlaine and Francesco Turrisi to bring you her debut album Caoin. The collection of sean nós tracks explore sentiments of longing and loss found in traditional praise songs, lullabies with core emphasis on the traditional Irish 'caoineadh': lament. Caoin lands on March 31. 'Anach Cuain' is the second single from the album, with an accompanying film by Laura Sheeran.
"On Thursday, 4 September 1828, 20 people travelling to Galway on the Caisleán Nua were drowned when a sheep put its foot through the floor of the boat," Ceara says. "This tragedy later became the subject of the famous lament, Eanach Dhúin, also known now as Anach Cuain. Composed by the famous blind Irish poet, Antoine Ó Raifteiri."
Advertisement
Shoresheh, 'Some Kind Of Noise'
The single from acclaimed vocalist George Hutton was written to evoke the importance of change and the power that comes when an artist steps out of their comfort zone. The musician collaborated with Ailbhe Reddy and Emma Langford on two of the tracks, with 'Some Kind of Noise' chosen as the debut single. Celebrated producer Michael Mormecha worked with Hutton on the alt-pop project, which sees the gifted singer move in a different direction to his usual style of raw, emotional ballads. We're intrigued to see what happens next.
Problem Patterns, 'Y.A.W'
Belfast feminist punk band Problem Patterns are not limited by age or ability or binary identities. They don't have a front person, and make sure to swap instruments and roles to ensure that each member of the group has a voice. The outfit, inspired by Bikini Kill and the riot grrrl movement, are currently a part of the 'Scratch My Progress' artist development programme at the Oh Yeah Centre. 'Y.A.W.' ("Yes All Women") is an individual release, set to feature on this year's Scratch My Progress compilation EP.
"'Y.A.W.' was written and recorded as a response to the vile and heartbreaking murder of Sarah Everard, which left all women feeling sick to the stomach and in pain for her," the band explain. "As we write to you, we have lost another woman Aisling Murphy in Ireland to misogynist killings.This is the sad and unfortunate reality of how relevant this song feels to us more and more every day."
Extranauts, 'Debonair'
Advertisement
Irish psychedelic pop sextet Extranauts have dropped their third single, following 'We Used To Dream' and 'About Time'. 'Debonair' features blissfully funky basslines and a laidback groove, plus soaring falsetto vocals that stick. It blends multiple genres with truly enrapturing results.
"DEBONAIR is about our obsession with instant gratification, and our ability to project whatever image we want of our lives regardless of the reality," Extranauts member Keith O'Neill says. "If we only care about what other people can see then who are we really and what are we hiding? Musically the track is heavily influenced by late 60's psychedelic pop and super early break beats like the Apache break."
Muireann Nic Amhlaoibh & Irish Chamber Orchestra, 'Róisín Dubh'
Breathing new life into the noble, classical songs of our ancestors with new album, Róisín Reimagined, out now, Nic Amhlaoibh & Irish Chamber Orchestra are truly outdoing themselves. Produced by Dónal O'Connor, the project features commissions by Cormac McCarthy, Paul Campbell, Linda Buckley, Sam Perkin, Niamh Varian-Barry and Michael Keeney.
During lockdown, award-winning singer Muireann Nic Amhlaoibh's renditions of classic sean nós songs such as 'An Chúilfhionn' or 'Róisín Dubh' introduced a new generation of listeners to these melodically complex and richly ornamented songs. These works typically date from the 16th-19th century, and bear the hallmarks of high art and learning. In many instances, they bear witness to the artistic culture of Gaelic Ireland, which was under siege and endangered; the high art of their era. Buy the album here.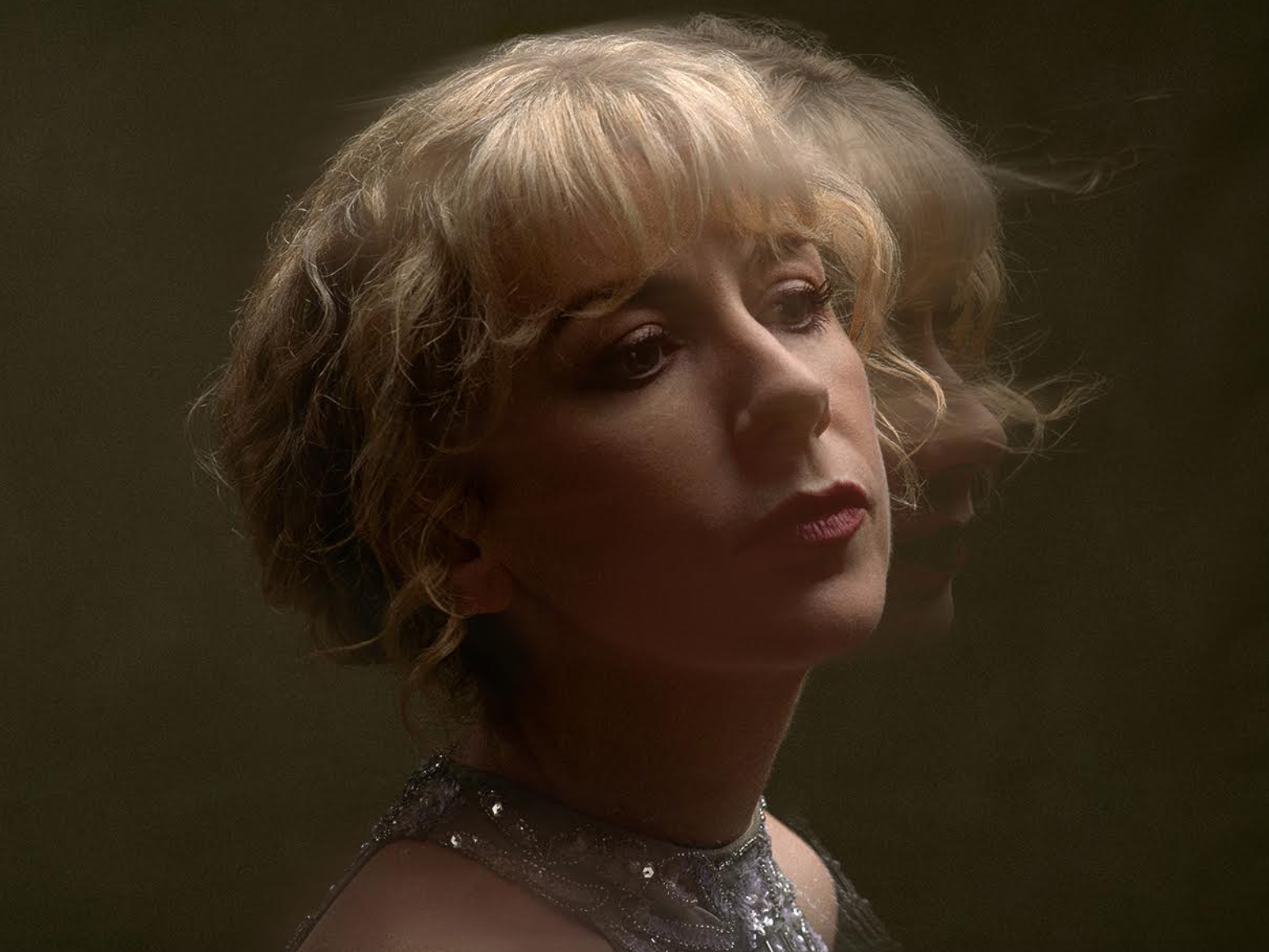 ZOiD, 'Looking in the Rain'
Advertisement
Dublin electronic artist ZOiD (Daniel Jacobson) brought us two beat-filled psalms of positivity towards the end of a long 2021 when he dropped 'Wish You' (featuring Esosa Ighodaro O'Brien) and 'Static' (with Belfast vocalist Suzanne Savage), both taken from his upcoming album, ZONGS. ZOiD's latest track, 'Looking in the Rain', continues his collaborative verve, co-written by Polish vocalist/producer Dorota Konchevska.
"When I got the Dorota's melody part back for Looking In The Rain I was blown away," says Daniel. "I love the vibe and the lyrics. It's always so fun collaborating like this, never knowing what's going to come back when you send someone a track. Usually it's a nice surprise!"
Naoise Roo, 'Whore' (John Agnello remix)
Remixed by John Agnello, Naoise Roo's revived track is taken from the upcoming Lilith project. Full of brooding energy, 'Whore' sees the Dublin singer-songwriter follow in the tradition of PJ Harvey in the scornful yet human rock song stakes. Originally released in 2016, the intense song was inspired by Mary Magdalene and ideas of devotion.
The rising artist will perform Lilith in full on April 12th at the Workman's Cellar, with Belfast-based indie songwriter Aoife Wolf and alt-pop performer Clara Tracey as special guests on the night.
Deaf Joe, 'Shadow Work (Come Help Me Sleep)'
Advertisement
Waterford artist Joe Harney, aka Deaf Joe, has been based in Edinburgh for a while - releasing his fifth studio album Kalalchuchi today. While he was listening to everyone from D'Angelo and Lauryn Hill, to Susumu Yokota and Ryuichi Sakamoto while making the album, Harney commands singular space.
Recorded in Scotland, Denmark and his native Ireland over three years, the album is a release born from, and quietly deferential to, solitude. Across 40 minutes, Harney picks apart everything from the tug-o-war of close relationships to the cosmic restlessness of getting older. Lead single 'Shadow Work (Come Help Me Sleep)' has a push and pull atmospheric soul element that shows off Deaf Joe's core strengths to perfection.
Marco x Kelvo, 'Loco'
Produced by Goodthings and Luke Fly, Marco x Kelvo's new collaboration will see its accompanied video premiere tonight at 8pm. Incorporating sounds from drill, trap and hip-hop in their rap styles, the charismatic Galway duo make a ferocious pairing. Previous offerings include 'Case Closed', 'Attention' and 'Critical Times', featuring Sequence.
Although originally penned in 2019, the pair recently revisited the track with fresh ears, and recruited the services of Irish producer LukeFly – with the new upbeat instrumental now setting the scene for a vibrant Summer 2022. The video for 'Loco' found Marco and Kelvo travelling to the Royal Golf Course in Marrakesh, Morocco. Marco x Kelvo first got a taste for recording in the studio at NUI Galway – where they wrote some of their earliest releases.
Selló, 'Process'
Championing a new voice for the nation of Ireland in the form of "Gaelic Drill", a fusion of traditional Irish culture with the modern drill/ hip hop sound, Selló has pioneered a new era of music that is heavily focused on reviving classic samples and giving them a new lease of life. Produced by ProdbyMax, 'Process' is a reflection of Selló's come up and hunger to make it in the rap game. Using traditional Irish samples as a backbone, the Clondalkin rapper's rhymes depict the stark surroundings he grew up in over icy production. Selló is gearing up to release his highly anticipated debut project sometime this year.
Advertisement
"This song is about what's happening in my life right now, my come up, my journey, where I come from and my hunger for success. I see this as a motivational track for anyone on the come up," Selló says.
Listen to the playlist in full below: