Listen to some of our favourite new Irish songs of the week below.
Far Caspian, 'Sun Room'
Opening with the softly captivating ambience of tape hiss, lo-fi keyboard samples, and softly-plucked nylon guitars, 'Sun Room' offers an unusual change of pace and noticeably heavier theme than previous releases, finding Joel Johnson (Fermanagh native Far Caspian) dealing with the loss of family members and the impact that can have on your identity.
The multi-talented artist will unveil the deluxe version of his debut album Ways To Get Out on February 25th via Tiny Library Recs / AllPoints. Leeds-based alternative act Joel makes use of influences from lo-fi, shoegaze, bedroom-pop and early 2000s music from his teen years.
Pillow Queens, 'Be By Your Side'
The psychedelic new single from Irish alt-rockers Pillow Queens coincides with a new album announcement. Following their signing to Royal Mountain Records in 2021, the Dubliner band's highly anticipated second album, Leave The Light On, is set to be released on April 1.
Advertisement
Commenting on 'Be By Your Side', singer/bassist Pamela Connolly says it's "about the mechanisms that are used to hide your vulnerabilities and carry on."
"But also, the feeling of being about to burst and how cathartic it could be to allow yourself to let your emotions out and feel the world around you," Pamela resumes. "This was one of the first songs we finished on the album as it was the quickest to become fully realised by all of us."
Badhands, 'Wasted'
Dublin native and indie-folk star Badhands has dropped his latest single 'Wasted' from his upcoming album Far Away, which is scheduled for release on April 1st.
'Wasted' sees Badhands — AKA Daniel Fitzpatrick — reflect on "a two-year struggle with feelings of isolation and detachment." The cathartic track features a steady drum beat, gentle acoustic guitar and some ghostly vocal arrangements. "It explores themes of escapism and detachment as well as disillusionment with a career path that seemed more than ever to be an unsustainable one," said the singer. "The downbeat nature of the lyrics, though, are counterbalanced by the upbeat nature of the music, injecting life and some optimism into the song."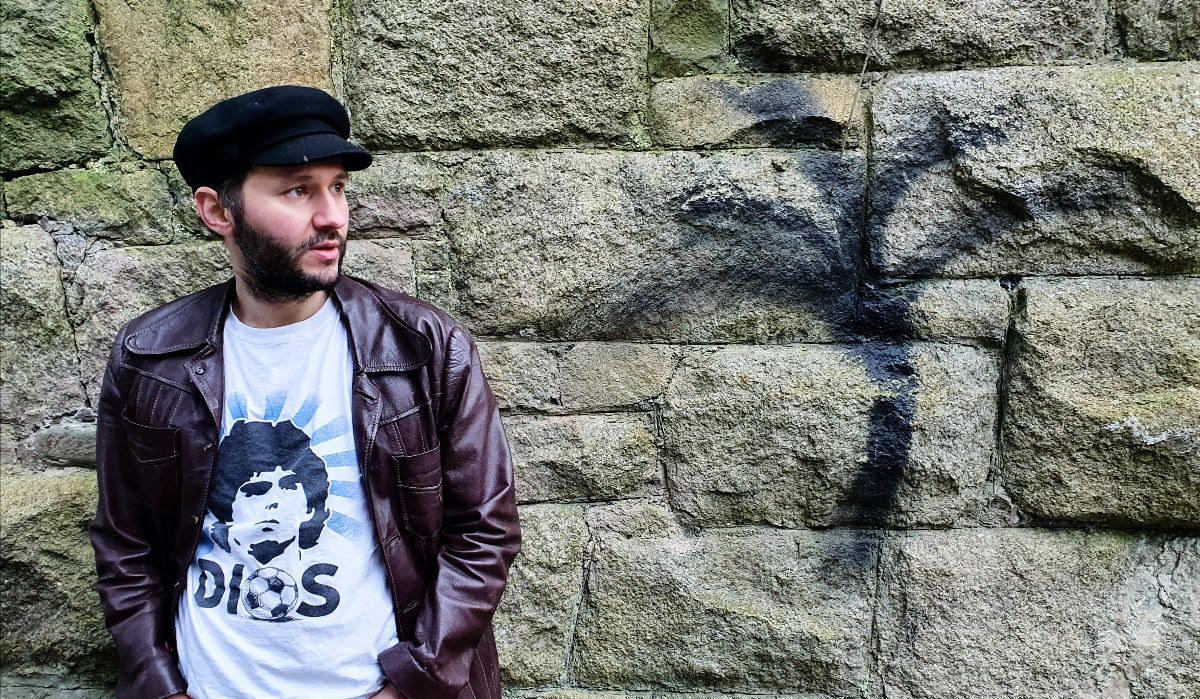 Brooke, 'That's Rich'
Advertisement
Irish alt-pop artist Brooke is competing for Ireland's 2022 Eurovision Song Contest spot with powerful new single 'That's Rich'. Brooke has been making waves for her ferocious, dance-worthy anthems. The 2020 Voice UK contestant's new single is inspired by the likes of fiery female artists along the lines of Blondie and Gossip. Empowering track 'That's Rich' insists on never settling for anyone who doesn't fulfil your needs.
"I was reading Debbie Harry's autobiography and wanted to encapsulate the attitude she portrayed in her life," Brooke explains. Oozing with energy and charisma, the songwriter demonstrates her impressive vocal range over an intense beat and playful instrumentation.
Gareth Dunlop, 'Look Back Smiling'
Belfast singer-songwriter/producer Gareth Dunlop has been recognised as an accomplished talent ever since the BBC tipped him as 'one to watch' in 2010 when he was barely out of his teens. In the decade since he has released several singles (many of which appear in well-known television shows), a handful of EPs and one album. Ahead of his tour with Foy Vance this March, Dunlop will drop his brand new album Animal on March 18th.
First single 'Look Back Smiling' channels the '80s, exuding a timeless quality. The track was written as a message for Dunlop's son during the pandemic lockdowns.
"I had noticed him retreating into himself," Gareth says. "He'd missed out on most of his first year at school and bypassed an important year of making those first connections with would be friends. It set my head off in a direction of wanting him to grab life by the horns and be as much of a kid as possible before the real trials and tribulations of life seeped in."
Jordan Adetunji x HYFIN, 'Back Up Plan'
Advertisement
Derry rapper Hyfin has teamed up with the formidable Jordan Adetunji for a brand new drill rap single. 'Back Up Plan' (BUP) sees the versatile alternative hip-hop artists show off their unique skillset, with riveting results. It's edgy, lyrically potent and an exciting collaboration for two major Northern acts.
Hyfin, whose music will feature in a major Netflix film this year, is known for using his own home town accent and dialect to effectively express himself. Belfast-based Adetunji has a lightning quick flow in his own right, and is rumoured to be in the process of signing to a major label.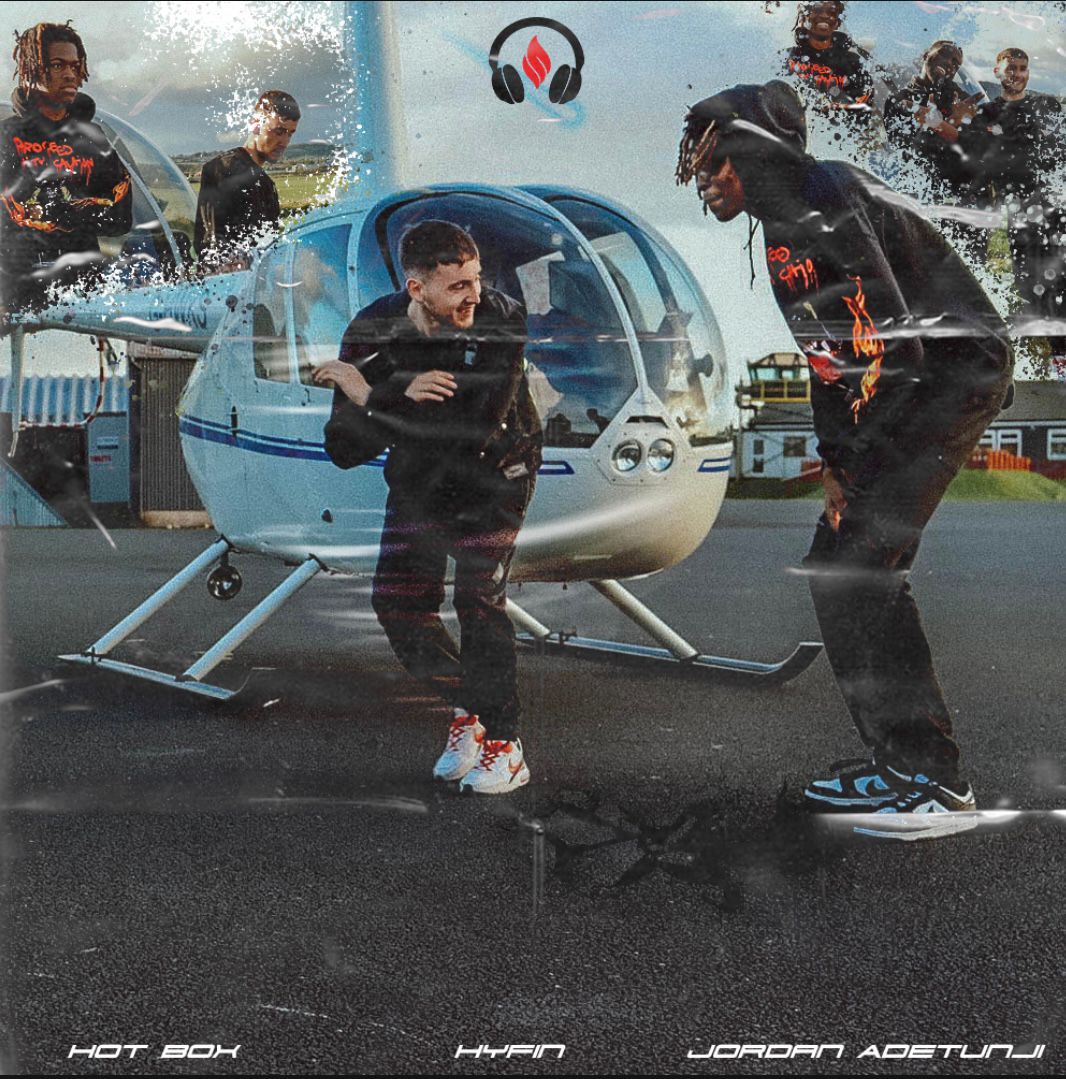 AIS, 'Glitter Gold'
Irish-Ghanian singer-songwriter AIS has unveiled her new EP, Freedom. Using elements of pop, soul, and R&B, the Maynooth University graduate's project boasts a collection of infectiously catchy tracks - with recent single 'Glitter Gold' proving to be perfect for radio play.
"On 'Glitter Gold', I just wanted to remind people to feel good about who they are, without them having to feel that they have to reinvent themselves," AIS says of her latest musical offering. "Self-love is the best kind of love! And when you are at peace with your creative self you shine and make it glitter gold!"
Since her teens, AIS has been performing in the Dublin music scene as well as at performing at Electric Picnic three times, no less. Freedom was produced by Greg Malocca in EgoBoo Studios, Dublin.
Advertisement
Ellen Arthur Blythe, 'Young Ones'
Dublin based singer-songwriter Ellen Arthur Blythe is getting noticed for her unique, soulful sound. Her music blends classic artists such as Billie Holiday and Peggy Lee with contemporary hints of Katie Melua and Lana Del Ray. Ellen's debut album Nine will arrive later in 2022, with new single 'Young Ones' paving the way.
With a seductive vocal line and jazz-infused instrumentation, the new offering is a hypnotic taste of what we can expect from Nine. Recorded in Hellfire Studios and produced by Alex Borwick, 'Young Ones' embodies soft melodies and haunting wistfulness.
"It's less about falling in love and more about choosing to stay in love, trying to find magic and playfulness with someone in the mundane of the everyday. It's striving to be someone's safe place in a world that can seem overwhelming at times. Love is a choice and so it's important how we frame it," Ellen shares.
BIGGER, 'Even With Lies'
A multicultural outfit like no other, BIGGER consists of one guy from Marseille, the other from Paris, two from the Jura mountains and a "lost bewildered Irishman" (in their words!). The catchy 'Even With Lies', with powerful vocals from Kevin Twomey, is taken from forthcoming February 4th album Les Myosotis.
"This soulful groovy song has a sixties swirl to it comes across as positive upbeat tune," BIGGER explain. "The lyrics are quite the opposite saying we can't hide behind fake smiles and the words that sound nice, that those lies end up catching up with you, in our relationships, our ambitions, the invasive place they can take. And you always end up hurting those who try to stay honest, but without pointing a finger of guilt to the listener because we all lie everyday, asking the question, 'Some of us cry in the name of truth but is it you?'"
Advertisement
Lisa Murray, 'i unfollowed u'
Meath-based artist and producer Lisa Murray released her debut single, 'The Kind of Girl' back in May 2021. Since then, the Berklee College of Music graduate (she holds a master's degree in Music Production, Technology and Innovation...impressive) has honed her craft with excellent results.
'i unfollowed you' sees Murray explore confessional storytelling with a unique production style. "Triggering myself as I stare at my phone," she croons, supported by synths. It's a track all about online culture and the tribulations of exiting relationships in the age of social media. "Seeing pics of you two holding hands/is compromising my plans of getting myself over you." It's pixie pop in many ways, but we're here for it.
jena keating, 'Boundaries'
Cork native jena keating has been slowly but surely rising in the Irish music scene, possessing a jazz-fuelled voice that's impossible to ignore. 2021 singles 'It'll Be Grand', 'Vanilla', '12:12', 'Alone' and more have showcased her soulful R&B influences and ability to cut through listeners with sensual lyricism.
'Boundaries' is a down-tempo gem with an enrapturing backing beat to support jena's effortless vocals. There's an undeniably rich quality to her tone, which can seep into any genre she pleases. The song's subject matter explores possession, meeting the demands of others and not letting financial choices get in the way of life.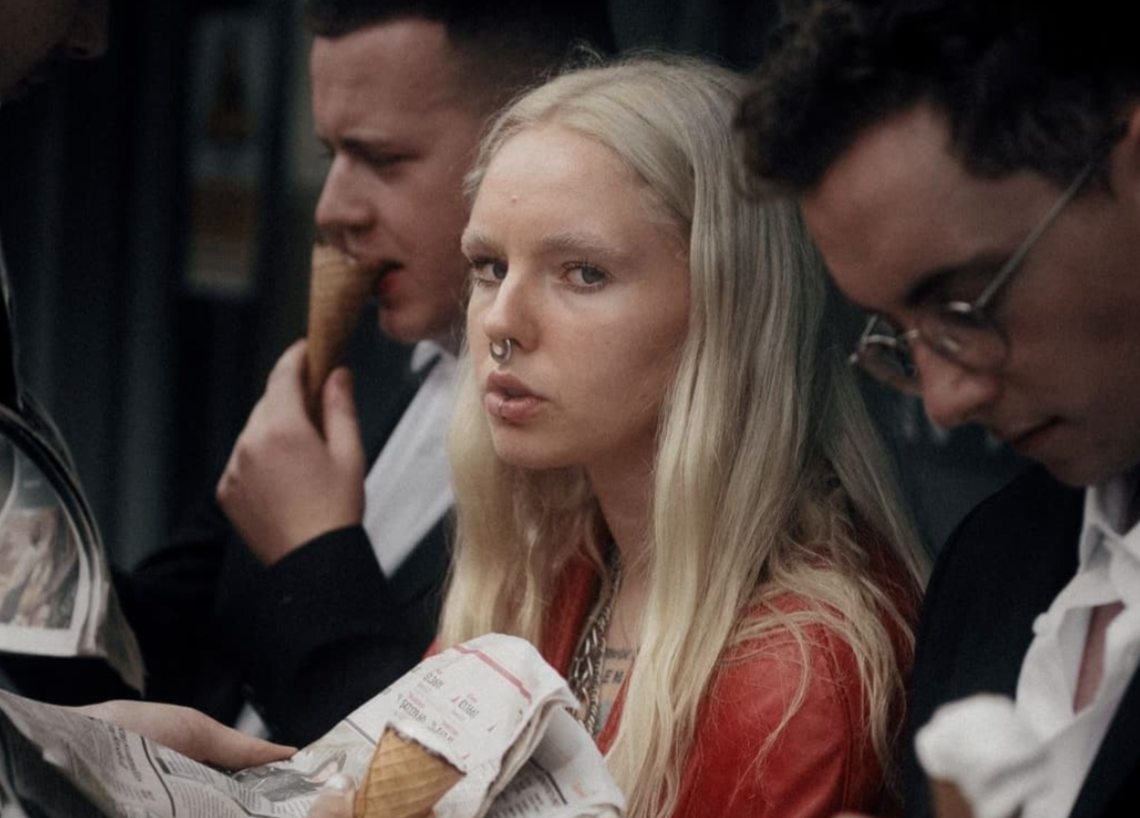 Advertisement
Yenkee, 'Soft Satellite'
Softboy Records artist Yenkee has shared his first single of the year in the form of feel-good anthem 'Soft Satellite'. 2021 saw the release of standout tracks like 'Drive', 'Dolly' and 'Somethin' Stupid', cementing the Cork alternative act's infinite potential for music that doesn't take itself too seriously. Existential musings and glimmering synths are the single's dominant aspects, with the cut marking the first offering from Yenkee's forthcoming EP Yen (out on February 20th).
Having released a string of acclaimed singles since 2018, along with his 2019 EP, Cannibal Tree, the London-based musician continues to draw inspiration from a diverse array of influences - especially '60s and '70s rock artists, modern pop, and soul. Ranging from John Martyn to Jonathan Richman, Al Green to Prince, Yenkee seamlessly blends these forebears together, all without losing his trademark wit.
XO LU, 'Insecure'
Relatively unknown alt-pop act XO LU made the public sit up and take notice following the release of singles like 'Billie Eilish', 'Billie Eilish 2.0' and 'Dutch Courage' last year. With a soundscape that doesn't seem dissimilar to the vibes of 21 Pilots and Tebi Rex, 'Insecure' features a pretty impressive guitar solo and a casual melody that amplifies his unique voice. His layered vocals add texture, while his diaristic lyrics encapsulate the post-party confessions that usually happen drunk in a bathroom staring at a mirror (!). The words are delivered in a hip-hop style, and address regrets from moments with a previous partner.
Moncrieff, 'Warm'
The Waterford alternative artist's first release following signing to German label Energie Musik, 'Warm' is taken from Moncrieff's upcoming EP - scheduled for release in Spring 2022. Moncrieff's 'first-ever love song', the latest track is both incredibly personal and infectiously catchy.
Advertisement
Speaking of the single Moncrieff (real name Chris Breheny) says: "Nobody's perfect. This song is about being that person, and that rare moment in life when you find that person that truly sees you for you, your imperfections, flaws and scars as well as your good traits and loves you for them. It's a really comforting and happy feeling to just know that all you have to do is be yourself."
The stylish video for the single will premiere at 5pm on Hotpress.com, so stay tuned...
Junk Drawer, 'Tears In Costa'
Belfast quartet Junk Drawer have drummed up a bit of buzz overseas in recent times, with official debut, 2020's Ready For The House, earning them a wealth of acclaim. On March 11th, Junk Drawer will return with an EP called The Dust Has Come To Stay. Today, they're back with the first bit of music since the album's release: 'Tears in Costa'. It's full of jangly guitar rhythms and endearingly eccentric lyrics from Stevie Lennox. It's a riff for the ages, we say.
"The title stems from a time when I found myself with tears streaming down my face due to a deadly concoction of myself (I get the odd extreme brain reaction from epilepsy) and the over-caffeination native to chain cafe, Costa," Lennox elaborates. "The general gist of the song comes from the realisation that at any point, we can be flung back to ground zero with nothing but our experience behind us. And that's tough, but it's something that needs to be accepted, otherwise, you risk getting pulled down with that reset."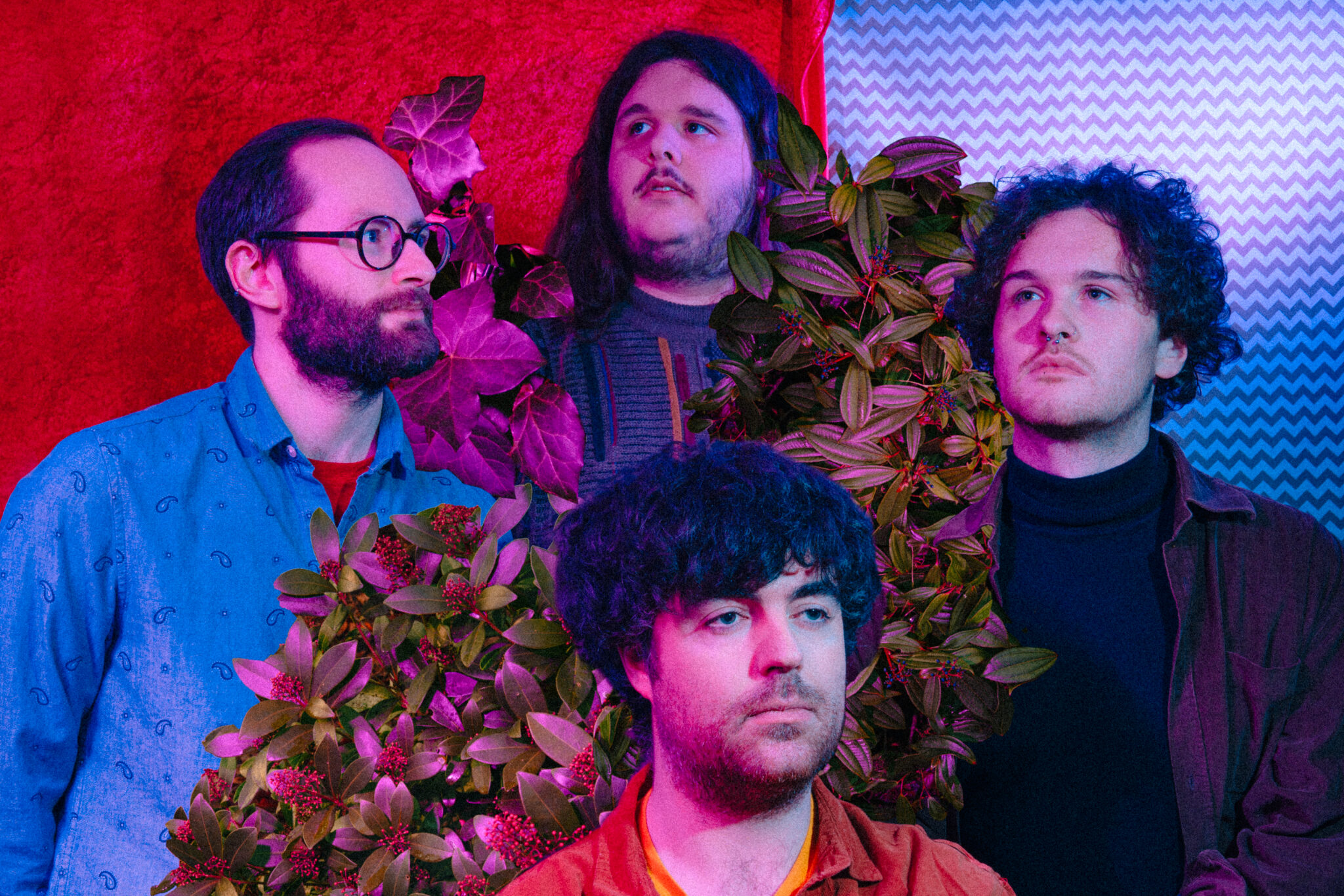 Silverbacks, 'They Were Never Our People'
Advertisement
Having toured with Girl Band, everything was going to plan for Silverbacks before Covid came along. Despite being advised by their label to hold off on their debut album when the pandemic first struck, Fad was unveiled in July 2020 to strong critical acclaim. Its explosive versatility stood out among Dublin's sprawling post-punk crowd. Now Archive Material recorded in November of the same year, picks up where 'Fad' left off.
'They Were Never Our People' features a simple yet blissfully effective guitar melodies, growing in intensity while Daniel O'Kelly offers dry, introspective words to the audience. The down-tempo number has indie darling potential, with bassist Emma Hanlon later harmonising as the track moves happily forward. With refrains like "Let's head to the joint where the locals don't point and the carpets smell like rain," they can't go wrong.
Jack Joyce, 'Mountain and the Door'
Wicklow-based musician and producer has been gaining a large fanbase since beginning his journey at just 16. Since then, Joyce has found himself busking around Europe before returning to play a sold out Sound House and Whelan's gig with nostalgia-influenced backing band The Beanstalks. September's 'Black Cat by the Bins' followed on from Joyce's sixth single release, July's 'Voodoo Belladonna'. Early 2020, Joyce featured on Mute The TV band's hit debut single 'With You' which got decent airplay around Ireland.
The unsigned indie act has now returned with 'Mountain and the Door', a compelling track with impressive storytelling at its core. Guitar melodies propel the song ahead, while Jack's raw vocals competes with the swirling background instrumentation. Joyce injects a sense of unease into the track's enticing soundscape through the use of sharp riffs and emotion-driven lyrics. Rich, bewitching and poignant: it should be a hit.
Pop Wallace, 'Fast Love'
Carlow native Pop Wallace dropped new single 'Fast Love' today, after his recent collaboration with Dublin pop-synth artist Boyfrens ('Out Sick'). The single sees smooth electronic and synth production techniques supporting the musician's honey-toned vocals. There's an earnest power to his blend of R&B, pop and hip-hop, creating a dreamy offering with introspective notes.
Advertisement
The producer is currently based in Phoenix, Arizona. Some of his musical influences include Frank Ocean, Joji, Brockhampton, D'Angelo, Kelis, Justine Timberlake, Blue Hawaii, Craig David, No Rome, Crumb, DIIV , and Kean Kavanagh.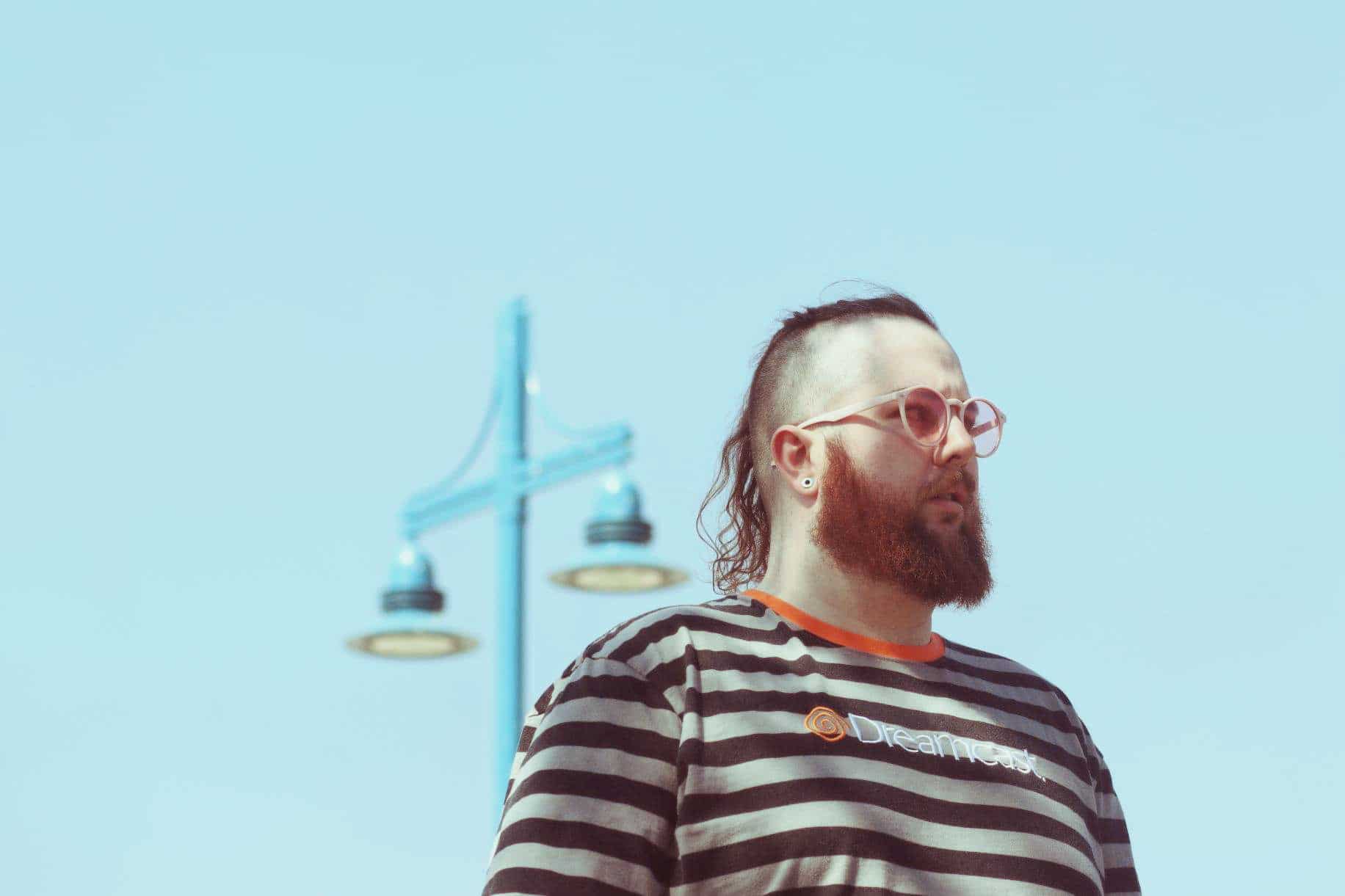 Skripteh, '21'
Following the release of his music video for '6 Years' last week, New Ross rapper Skripteh has shared a brand new mixtape, 21. The project was produced by fellow Wexford artist New Machine, who has previously collaborated with the likes of Plan B, Joey Bada$$ and Jorja Smith, as well as Irish acts Maverick Sabre, Dubzeno, Kojaque, Luka Palm, Slick Bullet.
With 21, he's continues to build on his reputation as one of the most original and authoritative voices in Irish hip-hop. His trademark dialect has a distinctive edge that combines perfectly with his choice of beats. '21' traces his teen years and steps taken to get to where he is now. He references hardship, jealousy and avoiding darker crossroads to continue on the right path in life. The Hot for 2020 act refuses to depend on anyone else, which is reflected in his brand of music.
Listen to the full playlist of new Irish songs below:
Advertisement