Take a look at some of our favourite new Irish tracks below
Fontaines D.C., 'Jackie Down The Line'
The Dublin rockers have shared Skinty Fia's lead single, which they performed on The Tonight Show Starring Jimmy Fallon on Wednesday. 'Jackie Down The Line' finds them in a looser form than on much of A Hero's Death. While the song still has that album's hazier, rainier atmosphere, it's also a brisk piece of jangle rock. It comes with a video directed by Hugh Mulhern. The band's third album, produced by Dan Carey, will arrive on April 22nd and sees the quintet explore their Irishness as they recreate new lives for themselves elsewhere. Skinty Fia translates in English as "the damnation of the deer".
Fia Moon, 'By Now'
The Irish singer-songwriter sensation showcases an intimate side of her that we've rarely seen on her raw new single. The sparkling pop ballad with minimal instrumentation perfectly soundtracks the season, co-written with acclaimed fellow artist DAY_S. Fia tells of the universally experienced pain of watching lost lovers move on.
"The inspiration for 'By Now' came from some deep-rooted feelings that I thought I had already processed. When a relationship ends, you can lose touch with the other person, so when you discover they've moved on to a new relationship it can come as a surprise - and it can sting!"
Advertisement
Tara Nome Doyle, 'Caterpillar'
Norwegian-Irish, Berlin-based artist Tara Nome Doyle drops her sophomore album Værmin on January 28th. Following 'Snail I' and 'Crow', the intriguing, atmospheric act has released brand new single 'Caterpillar'. The track delivers broad and euphoric textures, with her warm and passionate voice layered seamlessly over a progressive organ-led production. Tara's newest offering showcases compelling, enthralling songwriting.
"Sometimes it seems to me as if my depression is actively trying to lull me into a false sense of comfort in times of perceived hopelessness," Doyle says. "I wanted to explore my relationship with this state that is at once harrowing and oddly tempting, so I wrote 'Caterpillar' from the perspective of personified depression."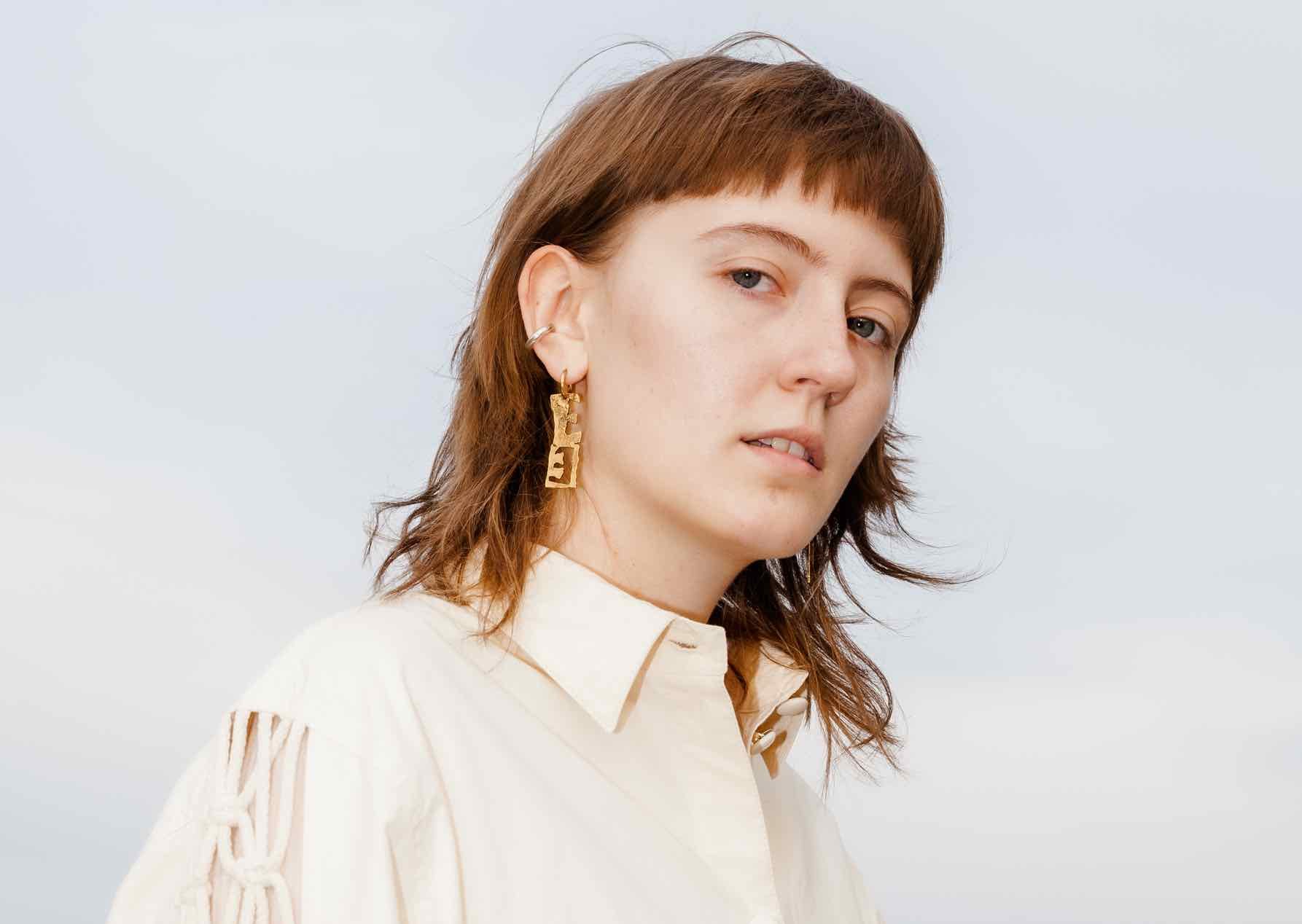 banríon, 'end times'
Dublin artist banríon has unveiled her first solo single in the first week of 2022, the gentle 'end times'. The folk-leaning single explores the notion of finding beauty in the everyday mundanity of life, and features production from Diarmuid O'Connor, AKA passersby. Her growth as an artist is effortlessly on show with the single's softer sound. A delicate acoustic guitar marks the skeleton of the track, while banríon (Róisín Ní Haicéid) uses diaristic lyricism and nostalgia to bring the moments within the song to life.
CMAT, 'Lonely'
Advertisement
CMAT has dropped her tender new single 'Lonely' from her upcoming record If My Wife New I'd Be Dead, which lands on March 4th. 'Lonely' is a transparent exploration of CMAT's feelings of isolation built on top of ethereal backing vocals, a steady beat and banjo-driven folk instrumentation. The accompanying video was shot and produced by Tiny Ark, featuring a roller-skating CMAT.
"I started writing the song 'Lonely' in the Arndale food hall in Manchester when I was on my break from work," said CMAT. "It is as aesthetically unpleasant as it is bustling, at all hours of the day. There was something that always drew me to it though – people. I was very isolated during this period of my life and longed for a day when I could be sitting at a table of friends that I did not have."
NewDad,'Say It'
Banshee track 'Say it' was debuted this week on BBC Radio 6 with Steve Lamacq, a long time supporter of the Galway indie-rock band. The quartet's new EP arrives on 9th February via Fair Youth Records. The track traces the feeling of unrequited love, and the frustration of one person not giving anything in return for another's affection and compassion.
"The fast pace of the song makes it feel like I'm venting which works considering the feelings of irritation and bitterness I'm talking about when you don't want to like someone but you can't help it'," NewDad songwriter and frontwoman Julie Dawson explains of 'Say It', an urgent pop song.
Rory Sweeney x Ahmed with Love x Curtisy, 'Men On A Mission.'
Ahmed Karim Tamu (Ahmed, With Love.) and producer Rory Sweeney have collaborated before on 'X-Pac Heat', but Gavin Curtis (Curtisy) has joined the fun on their powerful new track. Seemingly taking inspiration from Detroit and Flint's new wave rap scene, the fast-paced background instrumentation is all hype and no chill. Fast-paced flows and lines like "he sells weed by the sea-side" litter 'Men On A Mission.' as they traipse through Dublin. The black and white visuals were directed by Belfast film maker Conor Bradley, and follows Ahmed and Curtisy across the Irish capital over the course of 24 hours. It's visceral, brooding and downright infectious.
Advertisement
Nixer, 'People Feel'
Nixer are Seán Keenan and Gearóid Peggs, an Irish duo recording and producing from their homes in London and Dublin respectively. 'People Feel' marks the lead single and title track from Nixer's upcoming EP. It's a statement of intent with a vocal delivery so direct, it's hard not to feel the chorus when it comes. The lyrics tell a hard-hitting story, accompanied by electronic drums, dancefloor-enticing basslines and melodic guitar lines. 'People Feel' is seemingly the most simple track from the concept EP, but it's a smack of intention and the perfect single to welcome listeners, old and new, into the world of Nixer.
No Monster Club, 'Save The Circus'
Irish indie band No Monster Club announced their new LP deadbeat effervescent on Emotional Response this week alongside the video for 'Save The Circus'. What began as the solo project of Bobby Aherne, aka solo artist Sir Bobby Jukebox – and continued as such for six of their 12 out-of-print releases before deadbeat effervescent – No Monster Club has featured a revolving cohort of collaborators, including Paddy Hanna, Mark Chester (Ginnels) and M.SORD (Jon Spencer and the HITmakers).
Now settled as a trio, deadbeat effervescent is the first No Monster Club band album since 2013's Foie Gras – and their first release since 2016's Where Did You Get That Milkshake? 7" EP. On the album's first single 'Save the Circus', Aherne uses the circus as a metaphor to lament noteworthy places being left to rot and crumble – a timely nod to his home city's ongoing housing and infrastructural crisis.
Súil Amháin, 'Oíche Mhaith'
Kerry rapper Barra Ó Súilleabháín — Súil Amháín — brought 2021 to a close with those moody jam along with Cork producer Ruairí Lynch AKA Bantum. The track was written in memory of the hip-hop artist's mother who passed away in 2020. 'Oíche Mhaith' is a poignant song that Súil Amháin uses to heal from the pain but it also serves as a reminder to what he has lost. The song was inspired by an empty house he came back to one night:
Advertisement
"I thought about all the times I came home in the past, and the house warm from the embers in the stove. This night though, I felt that cold for the first time.  The song is a celebration of unconditional love, and keeping the fire lit," he wrote on Instagram.
Anamoe Drive, 'Procrastination'
In early 2020, Thumper frontman Oisín Leahy Furlong debuted his new solo project Anamoe Drive. 'Goodbye & Goodluck' was a taster of the moody indie music he would take international almost immediately with a gig at San Francisco's iconic Bottom of the Hill venue, supporting acclaimed American singer-songwriter Elizabeth Moen. 'Procrastination' doubles down on the broody ambience but develops Anamoe Drive's sound as he explores denser soundscapes that makes the music even more immersive.
Sprints, 'Little Fix'
Sprints have started 2022 just as they finished 2021. With plenty of angst, attitude and noise. 'Little Mix' is a frenetic song riddled with post-punk anger taken from Sprints upcoming EP, A Modern Job. Sprints lead singer Karla Chubb explained the inspiration behind the song as a number of conflicting thoughts and feelings:
"Plagued by insecurities, imposter syndrome and gender stereotypes, 'Little Fix' is the culmination of all my fears – the, sometimes, self-applied pressure that as a woman in music I can't just be good, I have to be great," lead singer Karla Chubb explains. "I feel like I am in a constant state of proving myself. That no matter what I achieve, learn, write, play or sing, there will always be a critic, a voice in the crowd or in my head telling me that it's still not good enough, that there's a million men out there who are better and I'll always just be 'good for a girl.'"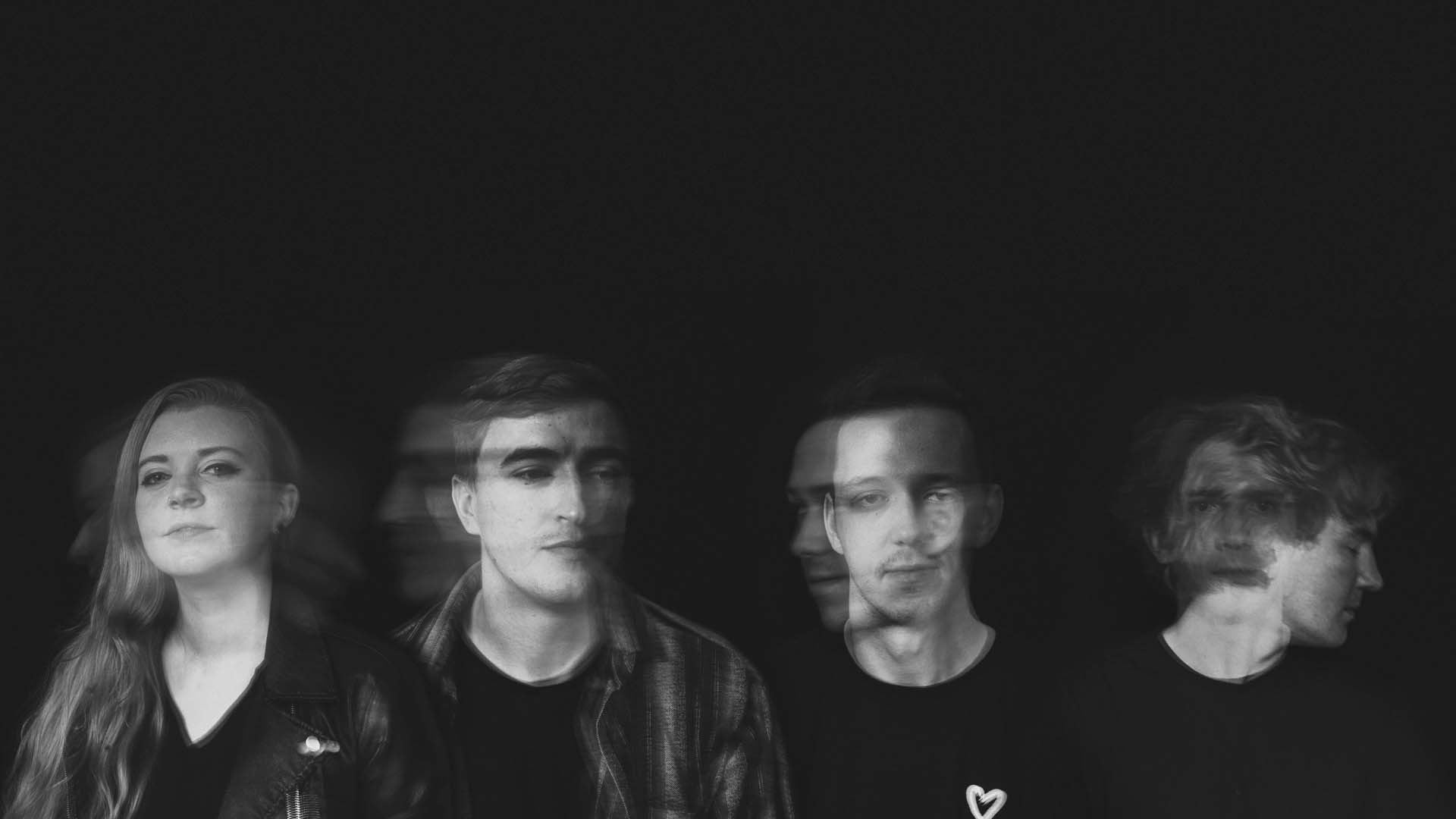 Advertisement
Crash Ensemble x ELLLL, 'Images & Sensations'
Images and Sensations is a live EP from Crash Ensemble by Irish producer and DJ ELLLL (Ellen King). "Images & Sensations is shaped largely by the theme of dreaming. Specifically daydreams, lucid dreams, fever dreams and the sensations that these evoke, such as feelings of disconcertion, deja vu, nostalgia and deciphering what is (un)real," King said about the project. The experimental project incorporates ASMR, mindfulness and mediation  as it takes the listener on a journey of mood and emotion.
Kyoto Love Hotel, 'Fortune Tellers (December)'
Electronic pop duo Kyoto Hotel — comprising Joe Geaney and Laura Sheary — followed up their February release 'Saithnín.' 'Fortune Tellers' explores winter, returning home, and the special moments we share with others at this time. Sheary's vocals are ethereal atop glistening synths and the cinematic lyrics all combine to create a portrait of a snow-struck city at night.
Stephen James Smith x Basciville, 'Only for This'
Taken from the Dublin spoken word poet's new EP Tell it to a Tree, 'Only for This' features assistance from Irish brother duo, Cillian & Lorcan Byrne - AKA Basciville. The pair explore the joys and sorrows of human existence through intense lyricism & dark harmony within their music. 'Only for This' delves into the purpose of art and creativity, noting the tribesmen linking Dublin with its surroundings. Noting Brendan O'Brien as a "giver of light", Smith notes that we wouldn't know darkness if we didn't know the alternative. Bridges and rivers are a dominant subject matter of the track, which features delicate background instrumentation.
And So I Watched You From Afar – 'Ill Lung'
Advertisement
Jangly opening guitar chords and angular percussion introduce the Belfast instrumental outfit's two-minute number 'III.Lung' as a nuanced addition to the bands sonic arsenal. The song builds the opening riff into an ethereal and beautiful soundscape awash with twinkling guitars and a crescendoing wave of compelling drum and bass. Layered in shuddering rhythms, the delicate weaving of melody and texture that traverses ASIWYFA's 'Ill Lung' will leave you captivated. New album Jettison will be available on February 18th, 2022 via Equal Vision Records in partnership with Velocity Records.
Lyndsey Lawlor, 'Same Blue'
Taken from Tallaght artist Lyndsey Lawlor's engrossing debut album Dearest Philistine, 'Same Blue' is a world of texture held together by weaving wordplay. Lawlor's 2021 EP Sake is a world away from her debut LP, though the potential for greatness was always there. Dearest Philistine is consistently beautiful, diaristic, frustrated, confused and always human. With electronic soundscapes produced by Gary O'Neill, Lyndsey explores perils of artists, poverty, politics, class and the gentrification of Dublin on the project.
Saibh Skelly, 'Is Your Bedroom Ceiling Bored?'
17-year-old Dublin newcomer Saibh Skelly continues to make fresh waves with her second single release. On 'Is Your Bedroom Ceiling Bored?' Saibh teams up with fellow Dublin street-musician Jacob Koopman for their own inspired, knockout version of this Sody & Cavetown song, which Saibh credits as being one of the key tracks that has helped her through lockdown. Skelly's debut single, 'Come Here And Leave Me Alone', has racked up an impressive 87,000 views on YouTube, with Saibh's social media profile continuing to grow. Currently, her overall YouTube stats are in excess of 4 million views, with two sold out headline gigs set to take place at Dublin's Smock Alley and The Workman's Cellar.
Hallie, 'Impact'
'Impact' marks Hallie's fifth single since launching her music career in June 2020. The track is written as an honest, open conversation to herself while reflecting on a past turbulent relationship. It features a plea for understanding and acceptance, following a breakup that arrived without closure and wounds that never seem to heal. The rising act and chronic pain advocate is fast making a name for herself for crafting emotive, honest, alternative pop with shades of synth pop combined with a unique brand of art pop. Previous single 'Circles' was made Track of the Day back in October 2021, and for good reason.
Advertisement
49th & Main x Chameleon, 'need to feel your LOVE'
Irish independent electronic duo 49th & Main have over 3.5 million Spotify streams to their name since pumping out tune after tune in 2020. 'need to feel your LOVE' is taken from the pair's new EP, rodeo doors (COVID TAPES) - featuring assists from Fynch and A New Local Hero winner Chameleon (aka chief Malaki collaborator Matthew Harris). The joint effort with Chameleon is a sunny dance effort, drenched in funk and hip-hop influences. A track that urges you to forget about the chaos around you, the addictive beat could lure anyone onto a nearby dancefloor. The synths; the quickfire rap interludes; the harmonised melody; we're hooked.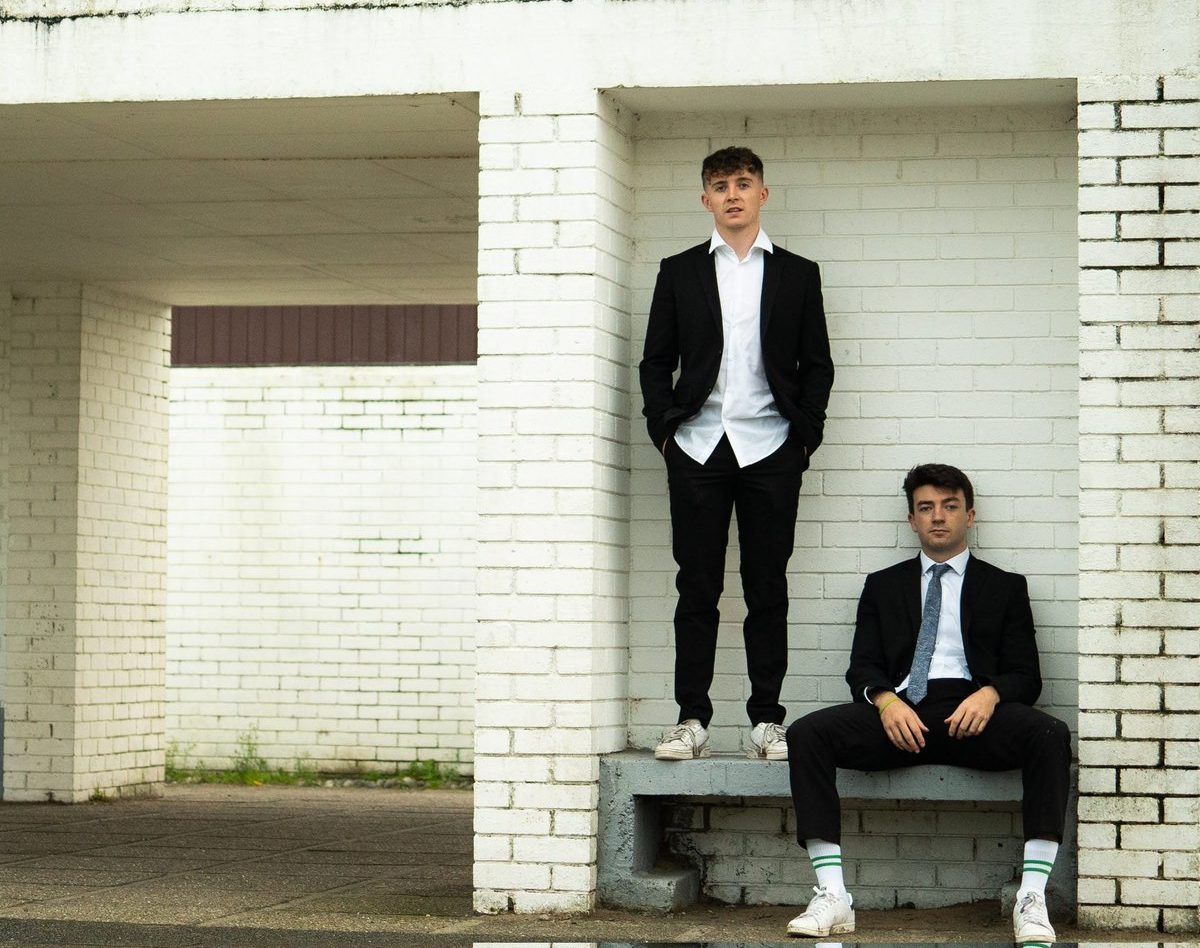 Soulé, 'Body'
Having been nominated for Choice Music Song of the Year on two occasions, Soulé has become a leading force in a new wave of emerging Irish talent. From 'Troublemaker', 'What Do You Know' and hit single 'Love Tonight', Soulé serves up upbeat, catchy tunes that have soared past the multi-million streams landmark. The Dublin-based electro-pop artist returns this week with the slick, funk-infused 'Body'. Marking an impressive, standout offering from the charismatic act, her silky voices sounds perfect over the infectiously catchy beat.
IMLÉ x Róisín Seoighe, 'ÉAD'
Connemara native Róisín Seoighe began her musical start as a Sean nós singer, winning All Ireland titles and travelling as part of an Irish cultural delegation with then-President Mary Mc Aleese to Liverpool. As she got older she branched out into performing her own Irish language compositions and released her single 'Geasa' in 2019. Seoighe collaborated on a new version of 'EAD' with MC Muipéad & Cian Mac Cárthaigh from IMLÉ.
Advertisement
Produced & mixed by Karl Odlum, ÉAD (Jealousy) is written from the perspective of two people longing to share a loving relationship with someone. It is a song about the painful realities of life and how everything is not always seems, in particular the highly unrealistic environment of social media and the many harmful expectations synonymous with imagery and profiles depicting perfection.
Sundown, 'Pirate'
Dublin quartet Sundown have unveiled their new single 'Pirate', recorded and produced in-house over three sessions in Pirate Studios. The band have been featured on editorial playlists along the lines of Alternative Eire, Discover Weekly and Release Radar, with over 213,000 collective streams to their name.
'Pirate' is a psychedelic-tinged tune doused in retro tones, funky swagger and lavish musicianship. Compelling basslines and a lush soundscape add to the charm of the track, while sleek guitars strut a chic rhythm throughout. The retro atmosphere and soothing vibes are propelled forward by the smooth vocal delivery. Filled with shimmering synths, ethereal textures and a sassy saxophone embellishment, Sundown have outdone themselves on their irresistible new tune. Keep an eye on this crowd, their talent is blooming.
Hudson Taylor, 'Won't Be Too Long'
The Dublin folk-pop brother pairing are back with a post-pandemic song about human connection and loving throughout a storm. It's highly relevant to the turbulence of the past two years, lyrically:
"Now we're gonna set fire to last year / Say goodbye to the songs and the old dreams we held dear / Setbacks and all of those dead ends / And a million reasons why we've got to give it in," Hudson Taylor croon. The track has simple backing instrumentation, with rootsy acoustic guitar melodies and soft piano chords to help them out. It's optimistic, gentle and giving at a time where their audience needs it most. The duo's most recent album, Loving Everywhere I Go was released in 2020. Perhaps 'Won't Be Too Long' signals a new LP?
Advertisement
Lucy Gaffney, 'Easy Come Easy Go'
The title track from Belfast act Lucy Gaffney's brand new EP 'Easy Come Easy Go' explores moody alt-rock terrain as Gaffney's expressionistic songwriting grabs the spotlight. Following the release of 'Star Sign Lover' in 2021, and an unforgettable performance on the the Y&E Series, Lucy Gaffney returned with new single 'Heartstrings' last November. Despite being raised up North, the singer-songwriter has been based in Liverpool in recent years – working in the city's iconic Parr Street Studios with James Skelly on her first two singles.
Blood Red Shoes, 'GIVE UP'
Rising outfit BRS have released their sixth album, Ghosts On Tape on Velveteen Records today. After years spent living on opposite sides of the Atlantic, world events threw Laura Mary Carter and Steven Ansell of Blood Red Shoes back together into what has become the most fruitful era of their 17 years together. Obsessed by true crime and murder podcasts, many songs on the record are told in character and explore the dark psyche of those at the pinnacle of outsiderdom: serial killers. Ghosts On Tape paints a picture of a dark and unsettling world. 'GIVE UP' is our favourite track, propelled forward by warped synths, crunching guitar soundscapes and a driving drum beat. It's antagonistic, visceral and rock-heavy: they've got our attention.
Wallfella & Graham, 'Paid In Full'
Advertisement
Dublin rapper Wallfella has teamed up with Graham after releasing his Way Too Cosy EP last August following on from his brilliant 2020 sophomore album, The North's Face. 'Paid in Full' is taken from the burgeoning Toitín Galánta EP alongside 'Mozzarella' with Curtisy. The former track is compelling for its dark yet relaxed beat, which can't draw the attention away from Wallfella's enrapturing flow. Graham's own raps stay true to his roots throughout, and parallel effortlessly his rap colleague's personality.
Listen to the playlist in full below:
RELATED