Listen to some of our favourite Irish tracks of the week below.
Lucy Gaffney, 'Heartstrings'
Armed with a voice that's been described as "celestial" by Liam Gallagher, Lucy Gaffney continues to establish herself as one of the promising emerging forces in Irish music. Following the release of 'Star Sign Lover' earlier this year, she's back with a brand new single, 'Heartstrings', produced by her brother, Thom Southern.
"Lyrically, 'Heartstrings' is in some sense autobiographical," she comments. "But it could be about any two people when they first meet and are attracted to one another – the suspense, the thrill, the game playing, the overthinking and the fear of giving too much of yourself away too soon."
Scustin, 'The Killer'
Smooth funk and pub hijinks collide on 'The Killer' – the highly anticipated debut single from Scustin. The finds the Bray band showcasing their energetic, genre-blurring blend of  wild humour, immersive storytelling and seriously impressive musical chops, while chronicling the "confessions of a pub talker." It's a hugely promising taste of what to expect from the band – and we can't wait to soak it up live.
Advertisement
Denise Chaila, 'Return Of The King'
Among the highlights of Denise Chaila's brand new EP is the fearless 'Return Of The King' – which finds the MC taking both her lyricism and sound to bold new heights.
"This EP, for me, was about pursuing both play and purpose," she says. "I was thinking about what it means to relax, to be free, to do what makes me laugh, to do what makes me cry, to fly in the face of convention and just...do what I want. It ended up being a tapestry of anger, despair, hope, cynicism, defiance, braggadocious faith and quiet pain. It was about taking an opportunity to make sure that I could still 'fingerpaint' and allow myself to grow."
Jack Dora, 'Take What You've Been Given'
Following the release of 'Mine Forever' earlier this year, Jack Dora makes his defiant return with 'Take What You've Been Given' – the title track from his highly anticipated debut EP (out in 2022). The track finds the hotly tipped Sligo-born artist exploring anxiety and depression, against a backdrop of '80s-flavoured dance-pop and new wave sounds.
Advertisement
"It's the older, calmer and more experienced version of myself telling my younger self how to deal with what he's going through," he explains. "There's nothing complex about the philosophy, you just have to take the cards you've been dealt, face your anxiety and give it the middle finger."
JyellowL, 'Appetiser' (feat. Antigoni)
Appetiser' marks the second single to be taken from talented Irish-Nigerian rapper JyellowL's upcoming EP, shades of yellow, which due for release next year. UK-based artist Antigoni hops on to assist.
"This song on first listen makes you want to move your body from the beginning to end," JYellowL says. "The creative chemistry between Antigoni and I was immediate and I think it shows how we bounce off each other and go back and forth to create this storyline. The production is banging and we all wanted to make something that merged both our styles, the result is wavey."
Maverick Sabre, 'Can't Be Wrong'
Wexford-born London-based artist Maverick Sabre has shared the third cut to be taken from his highly-anticipated fourth LP Don't Forget To Look Up - out 28th January 2022 via FAMM. Gorgeous down-tempo soul number 'Can't Be Wrong' follows the blistering 'Walk These Days' and 'Not Easy Love' (feat. Demae). His raw vocal prowess is fully on show during his latest offering, which traces a relatable yearning for a partner that never fades. Despite the love, hurt and pain often accompanies such relationships. It's got gospel tones and jazzy guitar riff power to the brim: Maverick at his best.
April, 'Someone That I Made'
Advertisement
April's new single follows 2021's eclectic 'Piece of Me', and sees the singer-songwriter use her angelic vocals and synth production for a slowed down offering that has a soaring chorus. The Irish musician takes inspiration from the new generation of self-producing acts like Gus Dapperton, Kojaque and Clairo as well a drawing from classic jazz and 90s hip hop influences in her own self-produced tracks. 'Someone That I Made' sees April explore creative independence and thriving in your own zone. With textured harmonies and booming back-up instrumentation, she's developing even further as a producer in her own right.
JC Stewart & Jonasu, 'On My Mind'
Dutch-raised, German-based DJ Jonasu (Jonas David Kröper) has tapped Northern Irish singer-songwriter JC Stewart for his new dance anthem 'On My Mind'. "I've been obsessed with this song for so long now and am so glad it's out in the world," he says. "Go have a dance and I'll see you on the other side." With two million monthly listeners on Spotify, an appearance on Good Morning America, and co-writing credits for Lewis Capaldi under his belt, Stewart has rapidly become one of Ireland's most exciting pop exports of recent memory. He has continued to build his growing momentum during the nation's lockdowns – with the release of his new single 'I Need You To Hate Me', 'Loud', 'Break My Heart' and 'Don't Say You Love Me'.
Enda Gallery, 'This Is That Moment'
'Liberation' is the new EP by Irish artist and producer Enda Gallery. It's a record of stunning intensity, beauty, and potency, with 'This Is That Moment' marking the ultimate stand-out track. He takes influence from genre-defying artists such as Frank Ocean and Prince - mixed with the deep sincerity of Sufjan Stevens, Alicia Keys and even Freddie Mercury on the project. Marinated in flavours of soul, hip hop, techno, and gospel we are left with songs which peel back the layers of self-incrimination and personal disenfranchisement. 'This Is That Moment' explores diaristic lyrics, creative blocks and the purpose of artists with beautiful piano chords.
Wallfella, 'For Me'
Following on from his searing Way Too Cosy EP release this year, the laidback hip-hop gem 'For Me' marks Wallfella's latest single. Artists like Vince Staples, Tyler, The Creator, Isaiah Rashad have clearly had a strong influence on the North Dublin rapper, who emulates a similar flow to Mac Miller in particular on the stoner-sounding tune. "Baby would you die for me?/Roll those problems up and come get high with me?" he asks the subject of the track. With warped backing bars mid-way through and a trap-tinged beat, it's catchy as hell.
Advertisement
Ryan Sheridan, 'Drinkin' Alone'
Drinkin' Alone' is a highly energetic rockabilly-tinged song that features Sheridan's dynamic guitar-playing. The song explores healing from heartbreak by cutting loose. This is the second single from Sheridan's upcoming record covers Americana after 'Parachute.' The Monaghan man's third album — following his 2011 debut The Day You Live Forever and 2015's Here and Now — will arrive on May 6th, 2022.
"'Drinkin' Alone' was such a great track to record," said Ryan about the track. "It's a fun, upbeat, let-it-all-loose kinda song. Yes, it's a wry look at a broken heart, but 'Drinkin' Alone' is about being able to let loose when you're down, to get it out of your system, and enjoy the music while you're doing it."
ARN., 'Always'
Growing up in Letterkenny, Aaron Shaw (aka Arn.) has a penchant for writing infectious pop hooks - 'Always' marks an explosive new offering after a slate of 2021 releases. The Donegal man's borderless aesthetic is challenging any preconceived notions of what it means to be an artist from rural Ireland. Arn.'s rich vocals reflect the meaning behind the song, which accentuates the desire to act like someone else to get by in life. When you finally feel comfortable with another person, it's like opening Pandora's box of emotions. The track has warped backing instrumentals that echo the likes of Peach Pit, Clairo and Wallows.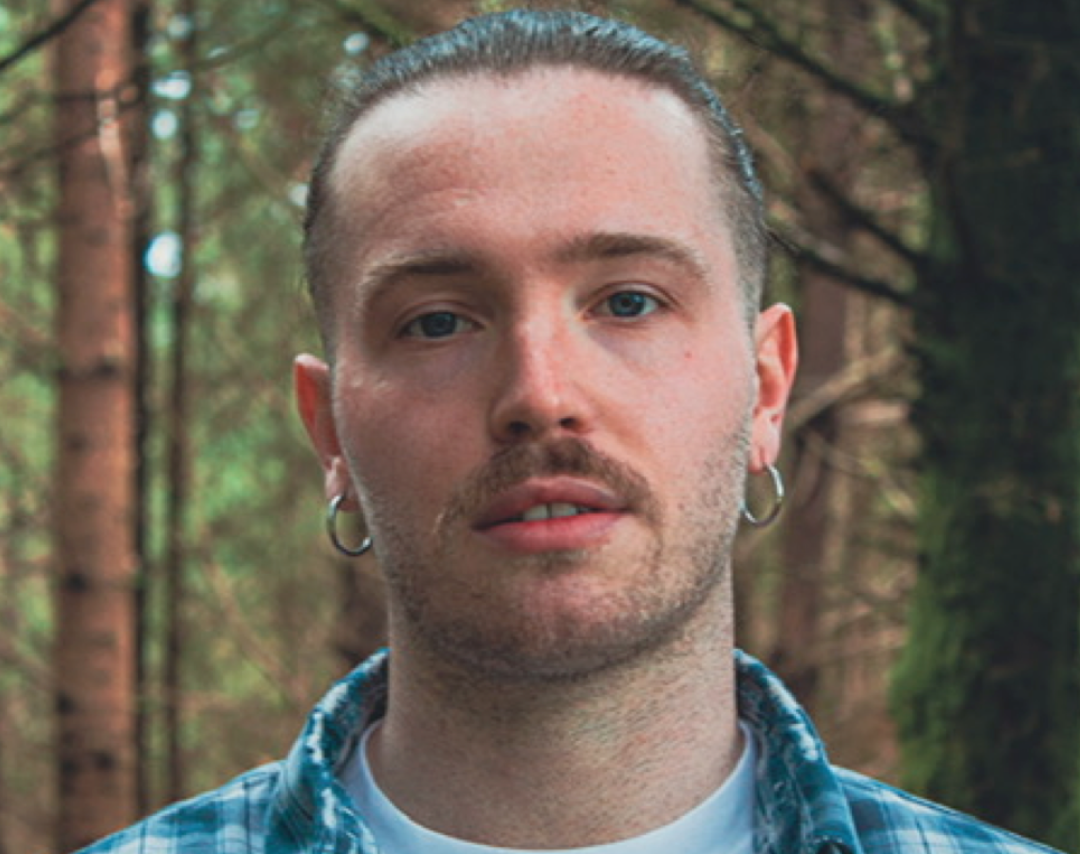 Molly O'Mahony, 'Brother Blue'
Advertisement
O'Mahony spent the past decade writing and performing with art-folk group Mongoose, who have been a fixture of the Irish music scene since their formation in 2012. She returned to her family home to West Cork in March of last year to work on her debut solo collection during lockdown - which has a 2022 release date. The first single 'Remember to Be Brave', was released in June, followed by the lovely 'Brother Blue'.
"'Brother Blue' was inspired by a meeting with my younger brother some years back, which triggered a storm of sadness in me and frustration around my powerlessness to halt family patterns of self-criticism," Molly says. "I wrote it as a means of reaching out and closing a gap with him; to remind him of his inherent worth and esteem in my eyes, and to offer a sense of succour through the commonality of our experiences. I was reading Cheryl Strayed's Tiny Beautiful Things at the time, which is referenced in the final line of the song. It is ultimately a song of hope and a declaration of one's birthright to live as one deserving of life in all its richness."
The Divine Comedy, 'The Best Mistakes'
'The Best Mistakes' is taken from Neil Hannon's forthcoming album Charmed Life - The Best of The Divine Comedy, set for release on February 4th, 2022. Led by uplifting strings that open up the new offering into an explosion of raw, honest joy, 'The Best Mistakes' sees Hannon at his finest - a timely reminder of his songwriting legacy.
"I began writing 'The Best Mistakes' around 2007/8", says Neil. "I got stuck after the first chorus and put it to one side. It wasn't until I was putting together this compilation that the concept of 'my best mistakes' suddenly made sense. Success and failure are two sides of the same coin. You can't have one without the other."
Soda Blonde, 'Tiny Darkness' (Strings version)
Dublin quartet Soda Blonde are back today with a special stripped-back EP, I Still Have Feelings for You. The gorgeous project comes complete with four never-before-heard versions of tracks from the Dublin outfit's debut album Small Talk. Exhilarating cut 'Tiny Darkness' gets revamped on this latest rendition, which takes Faye O'Rourke's vocal range and creative intelligence to new heights.
Advertisement
"Like most of the songs on this album 'Tiny Darkness' went through many iterations before arriving where it is now," Soda Blonde's Adam told hot Press. "Early demos have hints of the Pretenders -guitars blazing with open hi-hats. Latter demos are minimal and electronic with percussive Kraftwerk-y arpeggiators. We are always ruthless in our pursuit of a great sound and the journey to find it is not always a straight road. Our guiding light, however, has always been the lyric. Ultimately, the emotional sentiment has to hit home in the right way."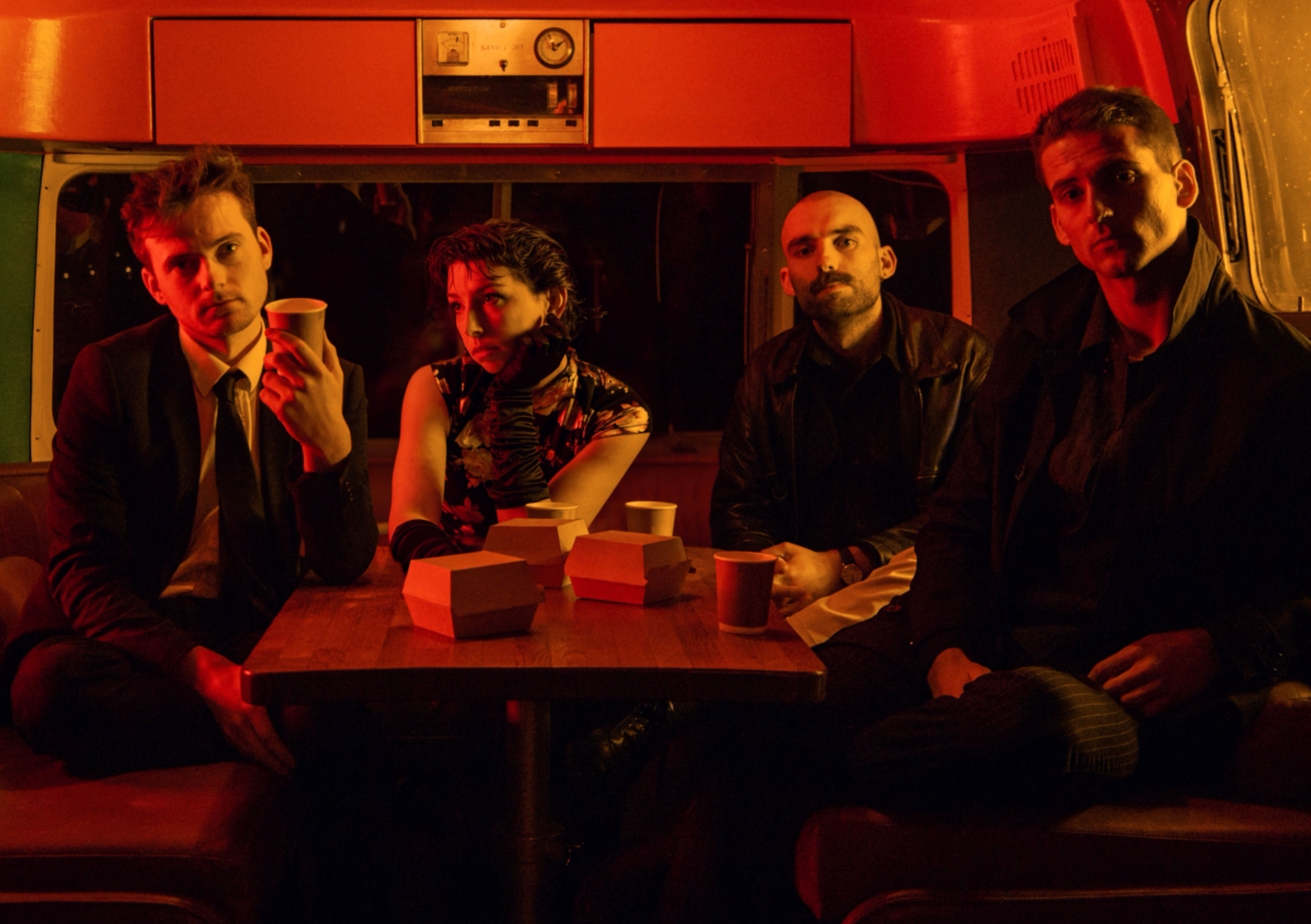 VLLNS, 'Black Palm'
Composing Liam Boyd on vocals/guitar, Rob Halford on guitar, Kyle Quinn on bass and Luke Fields on drums; VLLNS' brooding brand of music comes to life in the form of high energy alternative rock. Their soundscape somehow finds space to stay measured and creeping throughout, making an impressive impact. The Dublin four-piece's new single 'Black Palm' opens with an exclamation of desire to return to "better days", anecdotally recalling a childhood memory so trivial and innocent and void of hurt. The song continues in the same vein, with the lyrics searching for a way to return to a moment in time when death was an afterthought, and life was everlasting. Intense guitar riffs bring the track to life with ease.
Selu & Uwmami, 'Tug of War'
Two of the countries most exciting, genre-blending talents have teamed up once again for 'Tug of War'. Dublin producer Uwmami and singer Selu previously worked together on 'Satin' and 'Keep Your Head Up'. All proceeds from 'Tug of War' are going to NASC Ireland. Stay tuned for an accompanying music video, out on Selu's YouTube channel this weekend.
"We've been working on this tune on and off throughout the year, building the instrumental and arranging around Selu's lovely vocals, so it's really exciting to round out 2021 with it," Uwmami says of the new track.
Advertisement
Jen Ella, 'Alien'
Exploring themes of youth and risk, Cork's Jen Ella brings us on a wild night out on her new single, 'Alien'. Currently based in Glasgow, the singer-songwriter is rapidly establishing herself as a serious one-to-watch.
"This is a different direction of how I would represent my songs – it's a punchier song with feel good '90s vibes," she says of 'Alien'. "It made sense for me to add a '90s element to the song as I was born in the '90s. The song is tales of being young, making mistakes, learning about life and finding your identity."
The Last Vinci, 'Glitter Slaughterhouse' (feat. Bannered Mare's Joseph Padfield)
Following the release of 'Gallow' earlier this year, Cork-based alt-rock trio The Last Vinci are back with a brand new single, 'Glitter Slaughterhouse'. Like their previous single, the new track – which features Joseph Padfield, of Bannered Mare – is set to featuring on The Last Vinci's highly anticipated upcoming album.
An accompanying video has also been released, directed by Shane Serrano, and filmed at the Marina Market, Cork.
Advertisement
Leila Jane, 'Joe'
Rising Irish folk-pop artist Leila Jane began making waves in the scene with the release of her debut EP Decision Maker in 2017. Now, after a string of well-received singles, she's back with a new track, 'Joe' – which showcases her impressive growth as a songwriter.
'Joe' was written and produced by Leila, with additional production from Sam Stevenson and Colm Quearney. Leila was inspired to write the song after watching a "moving" concert by Sligo artist Myles Manley.
Klubber Lang, 'This Place'
Dublin noise merchants 'Klubber Lang' return with their new single 'This Place'. A track which swells and explodes; a pounding rhythm section provides a sturdy bed for Tallon's inventive guitar lines which build into a frantic, stabbing riff. Throw Ciaran McGoldrick, a vocalist who could be described as a true wildcard; a unique vocalist who often grunts, snarls and yelps his abstract, yet unnerving lyrics and the combination deliver another compelling strain of noise rock; 'This Place is available on Bandcamp now. 'This Place' marks the bands third release since teaming up with Irish independent label 'Forever in Financial Arrears' (FIFA Records) and is the perfect follow up to 'Sleep Well' and 'I Will Not Wait' .
ADT Recordings, 'The Consequences of Breaking the Heart (SubRelic Remix)
Advertisement
West Cork artist Alan Daniel Tobin (ADT) is a member of renowned Irish folk band LOWmountain, and writes stories of the heart wrapped in atmospheric soundscapes. He releases 'The Consequences of Breaking the Heart' film this week, featuring a song from ADT's debut album volume one, produced by multi-instrumentalist Justin Grounds and recorded in Clonakilty. ADT also shares _repurposed_, a collection of tracks taken from Vol.1 remixed by Cork based musicians and producers Duncan Lutz and Denis Clifford, who operate under the moniker [Subrelic].
Alan says: "I wanted my music torn apart in order to create something totally different from the originals with sensitivity and wildness. That's exactly what [SubRelic] produced, and I was blown away!!! They have given my music a new purpose, a new direction and a new world. It excites me and that's what _repurposed_ means to me."
My Twisted Heart, 'idontneedyou'
"On the surface, this song is about an individual who feels trapped in a relationship and wants breathing space." says My Twisted Heart - the moniker of Po Ki Ching - of his new single. "But it has another meaning to me. It reflects my feeling towards Hong Kong – where I grew up, and where injustice was and is still happening." A collaboration with fellow Cork artist Outsider YP, it sees someone speaking to their beloved, whether person or city, "Sinking to that bottom/You're not dragging me down". The pair both contribute vocals, engineering the track together. 'idontneedyou' is ultimately about the pain of having to leave someone - or someplace - behind, in order to take care of yourself.
Luke Clerkin, 'Normal People'
Following recent single 'Lost in Translation' and follow up remix by jaako; Dublin folk-pop songwriter and artist Luke Clerkin has unveiled pop banger 'Normal People'. The song was inspired by the Irish and international hit show of the same name. This release also follows Clerkin and jaako signing a sync deal for 'Lost in Translation' with Irish publishing company, The Nucleus.
"I binged Normal People in one go, and the story just affected me, so much that as soon as I picked up the guitar, the words came flooding out," Luke tells Hot Press. "I've never written anything inspired by a TV series before, so it was nice to know that I could do it. To be perfectly honest, I wasn't going to record this song, but after hearing what jaako did with my demo, I couldn't just leave it on the shelf."
Advertisement
Jessica James, 'Apollo 40'
Newry-based singer-songwriter Jessica James follows on from her debut single 'Out Of My Depth' with the equally powerful 'Apollo 40' - taken from her upcoming EP. Drawing influence from the sounds of Ziggy Stardust era Bowie and the gnawing synths of indie rock duo Beach house, Apollo 40 allows its message to breathe through the bright guitars, cosmic synths and a passionate vocal performance from James. The artist captures the struggles of young adulthood as 'Apollo 40's subject matter deals with wondering where your place in the world is.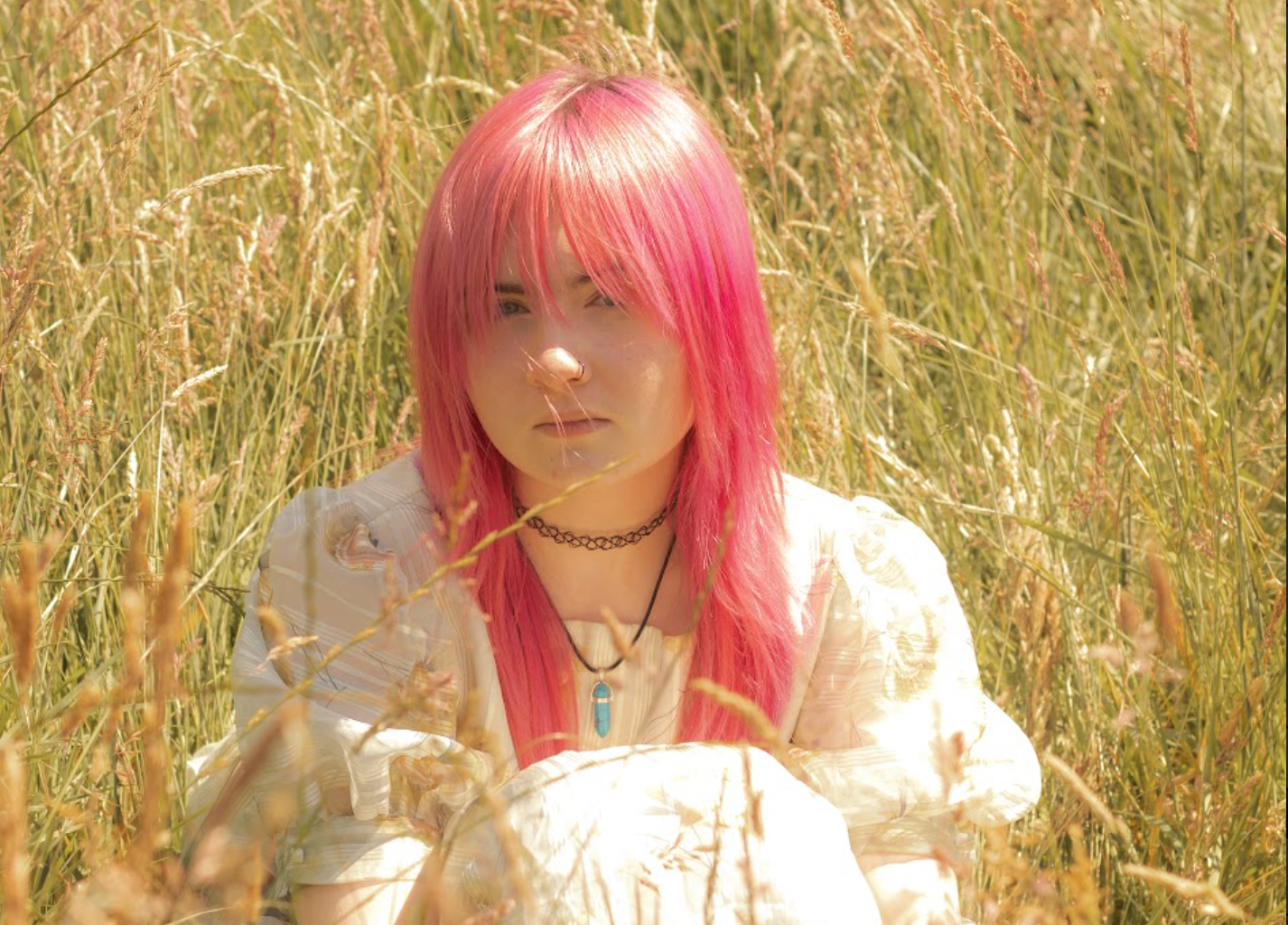 Amberlight, 'Strong Enough'
Derry duo Amberlight have released their brand new 80s-inspired single 'Strong Enough', premiered on the Hot Press YouTube channel. Written and arranged by Paul Casey and Lauren Doherty; the beautiful track makes fine use of both their musical strengths. While vocalist Doherty is to the fore as always, Casey produced the heavenly recording at his Cable Junction Studio. 'Strong Enough' seems a perfect balance of these two significant voices in Irish music, and follows their May single 'Only Love (A Fisherman's Lament)'.
The Raines, 'Always Snow on The Mountain'
The Raines (Ruth Dillon, Juliana Erkkonen and Yvonne Tiernan) launch their third single 'Always Snow On the Mountain' today, a moving love letter to Ruth's hoemtown of Clonmel and an Irish story of marriage and family life in a small town. Having grown up at the foot of the breathtaking Slievenamon mountain, known as 'mountain of the women', Dillon was compelled to write the poignant track. The Galway band effortlessly deliver the raw emotion of the story with soaring harmonies and vocals. The Raines will perform live in the Town Hall Theatre, Galway on 10th December.
Advertisement
Late Night Pharmacy, 'Lysenko'
'Lysenko' is Dublin-based alternative rock band Late Night Pharmacy's fifth single of 2021, following April's 'Too Late for the Rickshaws', June's 'Slacktivist (Normalise This)', July's 'Relapse' and September's 'Grass-Eating Boys'. In November 2020, Late Night Pharmacy were awarded funding under the MISP, and hired Aidan Cunningham (Overhead the Albatross, Wheatus, The Scratch, Nealo) to produce and mix three singles.
Musically, their new single is an off-kilter post-hardcore song inspired by Vulfpeck, Bernard Herrmann and Refused. 'Lysenko' is a song about the dangers posed whenever scientific fact and observable truth are treated as subservient to political ideology. Soviet agronomist Trofim Lysenko developed a pseudoscientific alternative theory of evolution, but his actions directly precipitated famines in the USSR and China, resulting in over 50 million deaths.
Listen to the playlist in full below: