Listen to our favourite new Irish tracks of the week below. Main photo credit: Nicholas O'Donnell.
Junior Brother, 'Life's New Haircut'
Two years after the release of his Choice Music Prize-nominated debut album, Pull The Right Rope, Co. Kerry singer-songwriter Junior Brother returned this week with his long awaited new single, 'Life's New Haircut'.
"The blades of razors split the sky long after this poem was put onto a page a few years ago," he says of the track. "The recording of the song to tape happened to finally come just before all our worlds closed down. It found its true meaning shortly thereafter with the new shape the world span in accentuating its sentiments. Although allegorical, I believe this song speaks for itself. Aren't you glad we're not alone?"
Niamh Regan, 'Love You Senseless'
Galway's Niamh Regan has returned with 'Love You Senseless', the second single off her upcoming EP, In the Meantime. Following on from the illustrious success of Choice-nominated debut album Hemet (Black Gate records, 2020) and the EP's first single, 'Happy Again', 'Love You Senseless' is a breezy love song about the cyclical challenges of trying to help someone who doesn't want to be helped.
Advertisement
"Watching someone you love struggle can be difficult and this song focuses on the question of 'how we can fix it' and how irritable and guilty we can become when there's no immediate answer," Niamh says.
Melts, 'Maelstrom'
Dublin five-piece Melts have released their first single in two years. Titled 'Maelstrom', it was produced by Daniel Fox of Girl Band and comes alongside a video directed by Andy Parkes.
"'Maelstrom' is about a storm that sweeps through a town or a world one day and causes an irreversible change to the order of things," frontman Eoin Kenny said in a statement. "The song is also written from the point of view of someone caught in currents, beyond their own making and understanding and the frustrations felt by someone who feels powerless against the effects of the upheaval."
Wyvern Lingo, 'We Found Love / Jasmine'
The Bray pop trio have released a brand new mash-up of Rihanna and Calvin Harris' 'We Found Love' and 'Jasmine' by Jai Paul. The track is taken from the upcoming deluxe version of their critically acclaimed album Awake You Lie. The Bray trio's sophomore LP, released earlier this year in February, was met with rave reviews praising their haunting vocals and marvellous melodies. The upcoming deluxe re-release comes out on Friday, 26th November, and will add 12 new tracks to the record.
MuRli x Gemma Dunleavy, 'Odyssey'
Advertisement
MuRli is back with a bass-heavy collaborative single 'Odyssey', featuring Sheriff Street's Gemma Dunleavy. 'Odyssey' is the first single from his upcoming EP The Sky Has Windows, which is due to drop in November 2021 and sees the Limerick wordsmith working with Cork producer Boku.
"I wrote this song to motivate myself on one of those tough lockdown mornings. Ian (Boku) sent me the beat and I just had it playing in the background, and approached it as if I was freestyling. I needed an outlet and it was the perfect beat to get it all out of me." says Murli. "When we had the opportunity to go to the studio again, thanks to the Dept. of Culture's MISP funding, we invited a couple of musician friends along, and that's where Gemma came in and just knocked it out the park."
Yenkee, 'Dolly'
Off-piste lyricism in 'Dolly' retains plenty of Graham Cooney's eccentricities as Yenkee. The country-inspired indie gem follows the release of May 2021's 'Drive' with Soft Boy Records. 'Dolly' is ultimately a song about daydreaming; it's lyrics and tone shape-shift from fantasising about Hollywood parties and white limousines to realising the banal, monotonous reality of your existence, and the song reflects on what it would be like to be someone else for a day. It was recorded in Yenkee's home studio in Cork City.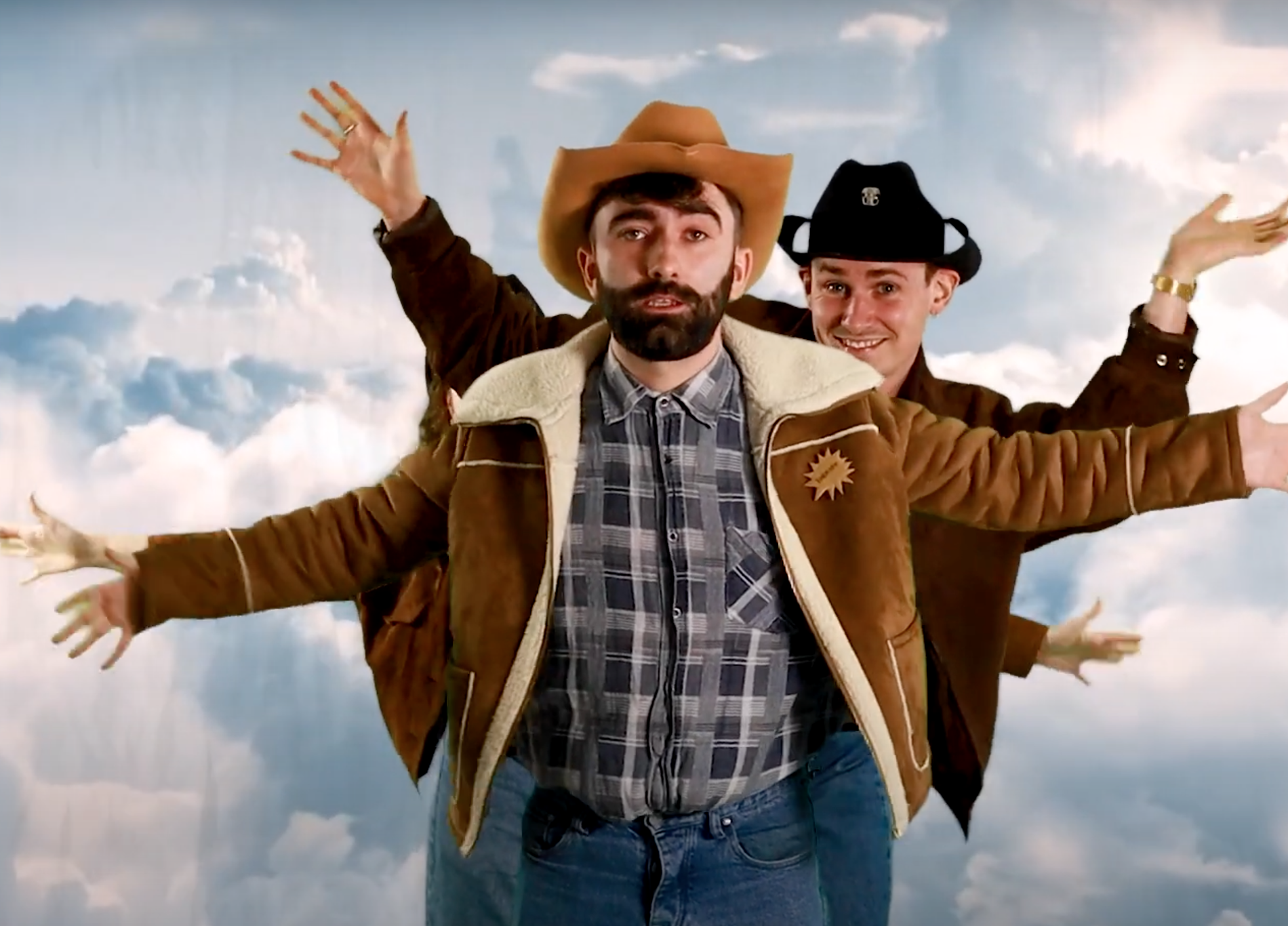 D.Cullen, 'She Is A Song'
Dublin singer-songwriter D.Cullen has shared a tribute to his partner, Sinéad McConville. "She Is a Song is a departure for me, in that it's a love song. A no frills, full blown, romantic love song!" Cullen says.
Advertisement
"I wrote it on December 22, 2018. The night before I had met my friend Sinead for a Christmas drink. One drink became six and we ended up in a lock-in at the pub because we didn't want to leave. I finally made it home at around 4am with that incredible butterfly-in-the-stomach feeling that occurs when you realise you fancy someone! This song was written as a Christmas Present for her that year and is a tribute to the joy she brings to my, and everyone else's life. Three years later we now happily live together. It worked out!
Kíra, 'Darkside'
Rising vocal talent Kira has dropped her debut single 'Darkside'. The shimmering Celtic neo-soul single was featured on RTÉ Player's musical special 'Imbolc'. As an accomplished composer and musical educator, the breath of Kira's musical skills is amplified in the catchy metaphorical ballad.
"'Darkside' was written eight years ago after a series of misfortunate events," Kíra explains of the single. "At the time I was enjoying life a bit too much. Not long out of the breakup of my marriage and trying to find me, really I was running from trauma and getting lost further along the way."
Natalie Moran, 'My Ambition'
Dubliner Natalie takes huge inspiration from the likes of Dua Lipa, 80s disco, electro-pop, Billie Eilish
and many more. She blends all these to create her own distinctive sound, and debut single 'My Ambition' is no exception. The song is about resilience, and using that strength to drive your ambitions and accomplish your goals without needing any approval. Synth-heavy gem 'My Ambition' covers the journey of realising your full potential and the mindset needed to achieve this version of yourself.
Advertisement
Beauty Sleep, 'Go'
Radical art-pop sweethearts Beauty Sleep are producer and songwriting duo Cheylene and Ryan aka "the Irish King and Queen of Indie-Pop". The Belfast natives are back with new track 'Go', having shared their debut album Be Kind back in May 2019. The vibrant soundscape of 'Go' brings thrilling guitar riffs and electronic background synths. It's full of fun, yet cutting lyrics about falling into love-related trouble.
Iva Ray feat. Slick Bullet, 'Trouble'
Originally from Bulgaria but now living in Dublin, Iva Ray's newest single 'Trouble' has the perfect catchy, dancehall vibe for the clubs reopening this weekend. 'Trouble' was first recorded 2020 and is written by Iva Ray and Slick Bullet, who is also the music engineer for the song. In the song Iva wanted to capture that moment when you know you are in 'trouble' and the catchy, dancehall, fiery vibe.
"It's basically about a girl who's attracted to a guy she knows she's not supposed to be attracted to but she can't help it for reasons she can't explain," Iva said. "She knows he's trouble but can't stop herself."
Emma Edel, 'Why We Try'
The Kerry native showcases a different avenue of her sound with playful, infectious tune 'Why We Try'. Her fourth pop single was written at the beginning of 2020, and discusses craving someone's presence over anything materialistic or superficial. Produced alongside Alex O'Keeffe, it's an absolute bop.
Advertisement
"The guys brought my song to life, from the basic demo I sent Alex, to this full production," Emma tells Hot Press. "The final sound really highlights the story behind the song and it has become a lot more personal." Emma Edel is slated to open for Lyra on October 25th at the INEC Club.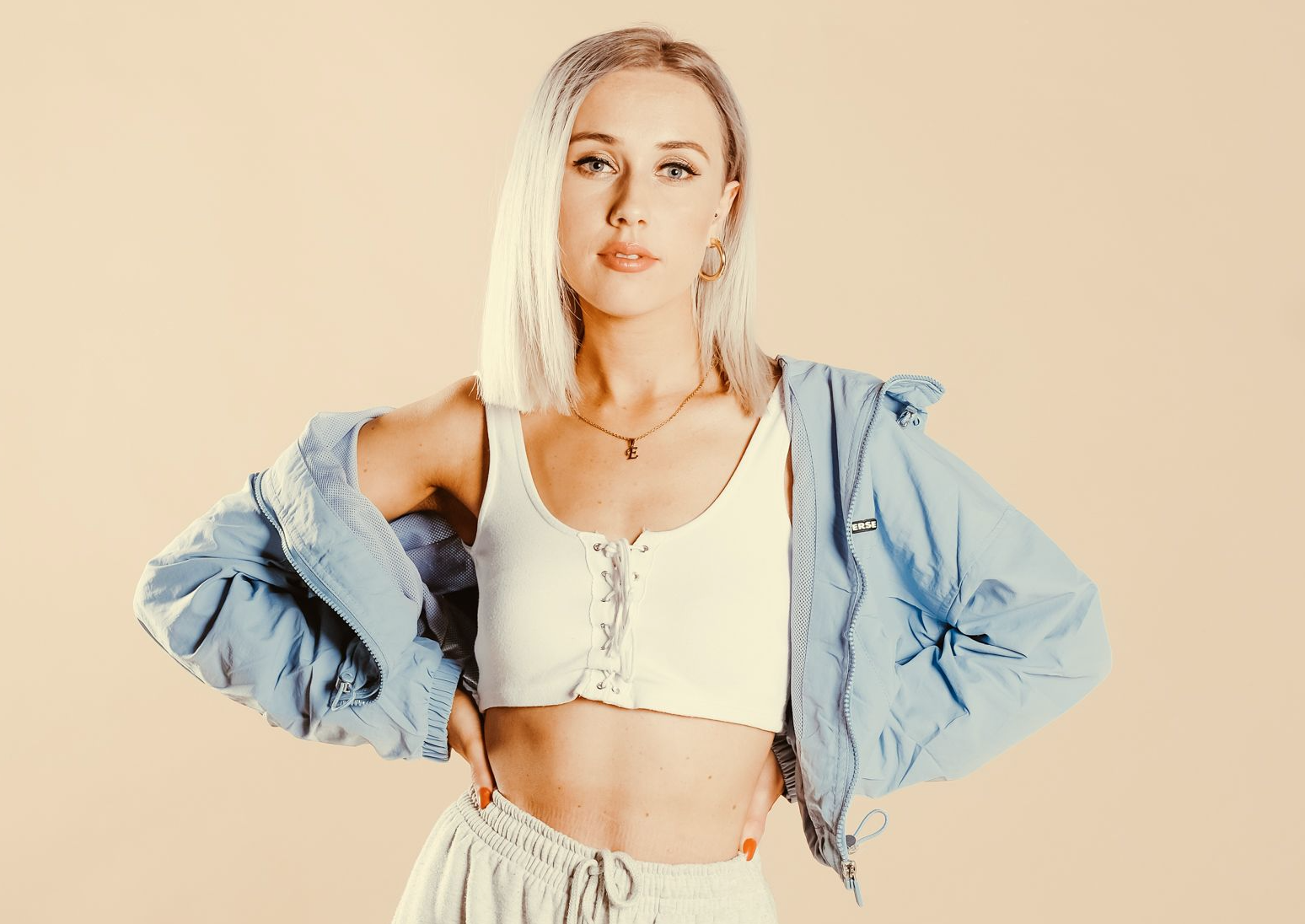 Tommy Tomad, 'Goosebumps'
The Louth artist is at his best on the new single, which follows on from July's collaboration with DJ Dacosta 'Middle'. A member of the Afrobeat TFCLIQUE collective, he's offered us a fresh jam full of Afrobeat beauty and funk-heavy basslines. Starting out with music in his local church choir, the new track represents how far Tommy has grown since releasing his first EP in 2018, Sweet Dreams Tape.
Aislinn Logan, 'Contender'
'Contender' is taken from synth-pop artist Aislinn Logan's upcoming EP, set for release on November 11th. Aislinn co-produced the track with Johnny Oakley and Brian Kelly, exploring themes of addiction.
"'Contender' sprang from some fairly dark subject matter but ended up sounding quite sunny. It was a little while into writing that I realised that was deliberate. I wanted it to offer a moment of relief to the listener. It's the wanting to pick someone you care about up, relating to them but feeling quite helpless to do anything useful too. It's daring someone to back themselves - their actual self, and stop running."
Advertisement
Paper Tigers, 'Blue Light Trails'
Belfast alt-rockers Paper Tigers have released the first single from their debut EP Graceless. A dichotomy on the many aspects of life that drag you down, this EP was recorded in Start Together Studios and mastered by Robin Schmidt (The 1975, Wolf Alice).
"'Blue Light Trails' is the story of a million different people all over the world, running towards the weekend, towards the inebriated escapism that removes them from themselves and the monotony of the working week spent in servitude to someone else's needs," the band remark. "It's your favourite song in the club, the 3am party, dancing in the living room of someone you don't know, making best friends with a stranger in a bathroom. It's the sun coming up and splitting the blinds while you smile. It's escapism."
The Altered Hours, 'Thistle'
Cork alt-rockers The Altered Hours have finally unveiled their sophomore album Convertible today, five years after their debut LP In Heat, Not Sorry. 'Thistle' – an atmospheric take on garage-rock – is the clear standout. Even if the song is slower than the rest of the album, Elaine Howley's voice really gives it altitude. As they've grown, the group have continued to develop their music based on that kind of anarchic, revolutionary energy. Their sophomore offering Convertible is an idiosyncratic gem, fusing melodic indie with a distinct punk sensibility.
Alicia Raye, 'Go Ali Go'
Trust It Entertainment artist Alicia Raye recently released the excellent single 'Nobody 2.0' and collaborative mixtape Alphabet last year, returning today with 'Go Ali Go'. The mixtape featured names like Erica Cody, Evans Junior, Tolu Makay, Celaviedmai, Boyw1dr and Jordan Adentunji. Her love of literature transitioned into rap a number of years ago, with her love for the craft evident on her latest single. With a heavier bassline, Raye encourages her own empowerment in the lyrics. With her flow exploring self-worth and financial gain, among other topics, Alicia's confidence is impressive.
Advertisement
Mango x MathMan & Melina Malone, 'Heartbreaks & Promises'
Initially released back in 2018, the powerfully performed dance-infused single from Mango X Mathman and Melina Malone hits hard from the instant the play button is pressed. Thankfully, it's been shared just in time for the nightclubs reawakening this weekend. You'll want to dance your socks off if 'Heartbreaks & Promises' from the Dublin duo and R&B/soul singer Melina Malone erupts from the speakers.
Fizzy Orange, 'Wonder'
Five-piece soul-Pop band from Dublin, Fizzy Orange, reached over 100,000 streams with their debut single
'Tell Me What You Want' in 2020. Since then, the outfit have shared 'Who's Yizer Man', 'Good Night & God Bless' and 'Randy's Song' to critical and commercial acclaim. 'Wonder' is full of charisma, funk and good, old-fashioned feels. A light yet effective guitar riff underlies harmonised vocals from the lads - giving it an otherworldly, romantic soundscape. We're big fans, and their Workman's Club gig went off without a hitch recently. Their fanbase is definitely growing by the day.
Carrie Baxter, 'Rose'
Waterford-born soul singer Carrie Baxter has finally shared her What Now EP, and it lives up to the hype. Ahead of her UK and Ireland tour in support of the new project, the London-based artist shared 'Something in the Water', 'You' and the title track. 'Rose' is full of laidback R&B beats, with Baxter's silky voice blowing the roof off the EP. Evoking the soulful vocals of late '90s and early 2000s US soul acts, Carrie sings of yearning in the track with charisma and power. It's full of love and lust, in the best possible way.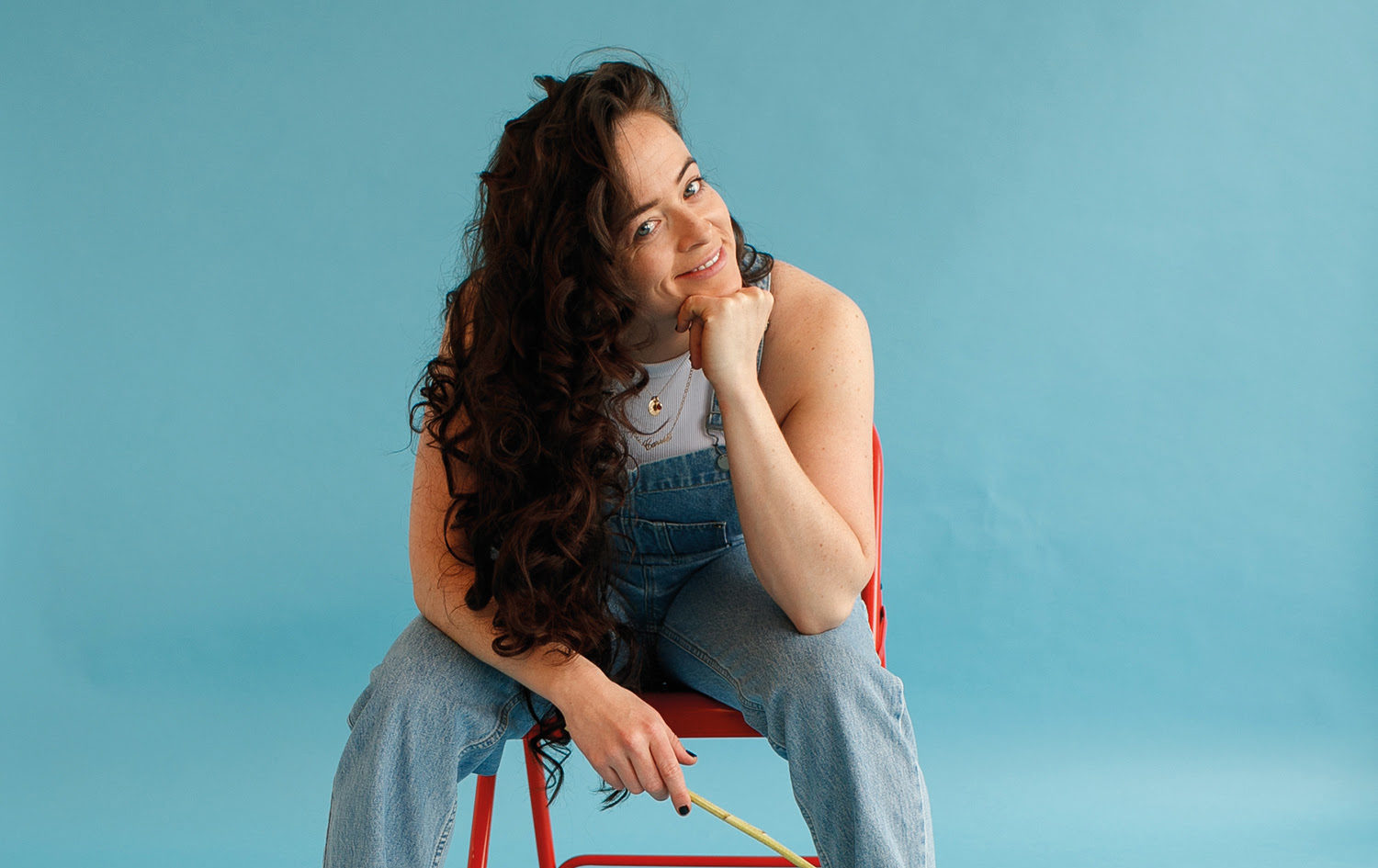 Advertisement
Brí, 'Time'
Offaly artist Brí unveiled her debut album Hide today, full of piano ballads and mesmerising vocal prowess. 'Time' is a down-tempo, heartfelt number about questioning the love someone else is offering. Putting your self-worth first is a key message emanating from her words, even if your partner threatens to leave you behind as soon as the water gets rough.
"'The theme of my debut album grew from my song 'Hide'. I've always held other people's opinions above my own and let fear hold me back both in music and in life," Brí says of her debut LP. "This album embodies the fallout and the resolutions that stemmed from this into many facets of my life. A loud theme that has been reinforced since the album's inception; the entire process of making 'Hide' in itself, has forced me to trust my gut and to honour my vision: 'From now on I won't hide'."
Stephanie Rainey, '13'
Singer-songwriter Stephanie Rainey wrote '13' on what would have been her infant nephew Fionn's 13th birthday. Rainey suffered a huge loss when she was 17 and Fionn passed away from meningitis, and expressed her grief through these words. She met someone very special to him in an airport that day at 6am, and it felt poignant enough for her to pen the impressive track. This year, the now-independent Cork artist has released powerful singles 'Ross & Rachel', 'Why Are We Waiting' and 'No Cowboy'.
Jack O'Rourke, 'Sea Swimming'
Beautiful new track 'Sea Swimming' marks the third song to be taken from O'Rourke's upcoming album Wild Place. 'Opera on the Top Floor' and 'Patsy Cline' laid his newfound rawness bare. In 2016, the 36-year-old released his debut album Dreamcatcher followed by Ivory Towers in 2019. 'Sea Swimming' is soft and subtle, with calming acoustic guitar tones and minimal string instrumentation. Jack's captivating vocals are harmonised in just the right places as he tells the stories of love and loss.
Advertisement
New Pagans, 'Find Fault With Me'
Belfast rockers New Pagans bring tumultuous, frenetic energy to their newest single. The new track is their first taste of new music since the release of their critically acclaimed album The Seed, The Vessel, The Roots and All earlier this year.
Speaking on the new single, lead vocalist Lyndsey McDougall stated, "It feels like lots of people have had a really hard time over the last few years, dealing with various forms of personal stress and collective aggravation. This song is about checking in with each other and recognising when someone around you needs support. Although the song emerges with a heavy heart, it concludes with a chorus of elevated voices [singing] 'I've got you' and New Pagans has always been about more than just the music, it's about building a community who look out for each other and take action when they need to."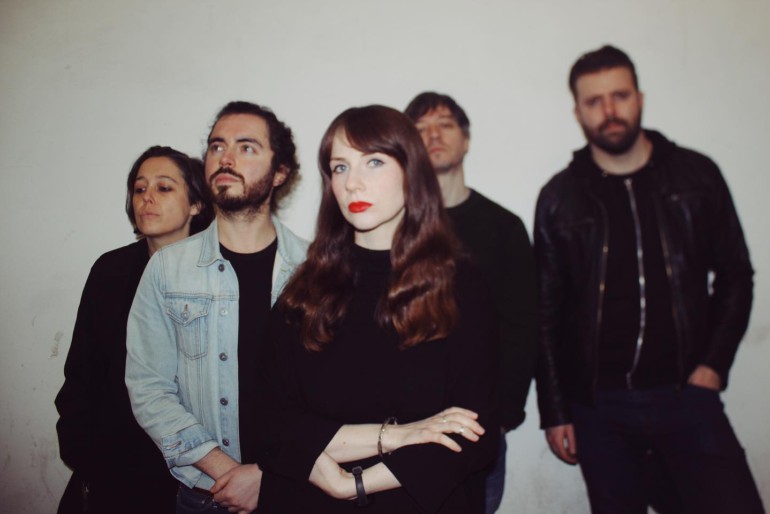 windings, 'Apocryphal'
A month after the release of 'The Ground', windings are back with 'Apocryphal' – set to appear on their upcoming album, Focus on the Past 5, recorded by Girl Band's Daniel Fox (out on November 5).
"This album is a deep dive into half remembered truths of youth, confusion and doubt, uncertainty and fear, the perception and resigned acceptance of the inevitability of end times, but also an awareness of place, and reminding ourselves to take comfort in the familiar," the band comment.
Advertisement
Chris Kabs, 'Moon'
Having established himself as a serious force to be reckoned with in Irish music through collaborations with JyellowL, Chris Kabs continues to emerge as a thrilling solo artist with 'Moon' – the first single from his upcoming album. Co-written with JyellowL, the smooth track further marks him as an exciting one-to-watch over the months ahead.
Niall Brennan, 'Living On The Moon'
Dublin singer-songwriter Niall Brennan returns with the third single from his upcoming EP, Something Glorious. Originally written after Niall watched a moon landing documentary, 'Living On The Moon' has taken on a new meaning, as a commentary on the billionaire space race.
Listen to the full playlist below:
RELATED
Lifestyle & Sports
04 Dec 23