Listen to some of our favourite new Irish releases of the week below!
Soda Blonde, 'Bad Machine'
Returning with an electronic flourish to their usual indie sound, the Dublin-based quartet sound fresher than ever on their angular new single. The lead single from their new album Dream Big, the project will land on September 8th this year. The epic new album is described as a "reminder that life is precious, fragile, and fleeting, so we might as well dream big and hold nothing back". 'Bad Machine' blends a pulsating drum beat with catchy synth riffs and Faye O'Rourke's crystal clear rock star voice. "What did I hear you say?" Faye repeats. "Every part of me like a bad machine / Breakin' everything all the time...I got a bad desire by design / Take me alive, I'll be going til morning." It's an intensely melodic, strong statement of intent for what's sure to be an anthemic second LP. "We can be slaves to our own impulses," says guitarist Adam O'Regan. "Sometimes taking a chance, being spontaneous and taking a risk - they're not always the safest moves to make, but that propensity to dare is what makes us great."
CMAT and John Grant, 'Where Are Your Kids Tonight?'
'Where Are Your Kids Tonight?' is a stunning duet between Ciara-Mary Alice Thompson and former Czars singer John Grant, whose voice balances with CMAT's effortlessly. Their quirky charisma in the glamorous video makes for a great watch. Where Are Your Kids Tonight? was recorded, produced and mixed by Matias Tellez at his studio in Bergen, Norway, with John recording his vocals at his studio in Reykjavik, Iceland. "Licking my lips and doing crimes / It was over in a minute / By quarter to nine / Where everything lost was gained in time / But where are your kids tonight?" the pair croon on the chorus. The 'Where Are Your Kids Tonight?' video is a gentle homage to the oft-overlooked clip for Elaine Paige and Barbara Dickson's 'I Know Him So Well', with bigger hair and a smaller budget.The Dublin-raised musician will release her sophomore LP on October 13th via AWAL.
Krea, 'The Callows'
Advertisement
Taking up a a residency at the renowned Centre Culturel Irlandais in Paris, Krea (Karen Cowley) dedicated her time to crafting the songs that would make up her upcoming solo EP The Callows, released yesterday. The title track begins with calm harp strings and stirring vocals on top of gentle piano chords. Otherworldly harmonies act as a bed of angelic noise, but her core voice is never overpowered by instrumental elements. "My head is begging me to fix this, but I feel numb and listless," she declares, seeking shelter and stability. To celebrate the release of The Callows, Krea will embark on a mini-tour across Ireland, launching her project in the Workman's Cellar on July 30th.
Melina Malone, 'Tru Luv'
The Dublin-born R&B artist has already collaborated with some of Ireland's most respected artists, from Mango X Mathman and Rebel Phoenix to Zaska, Booka Brass and Glasshouse Music. Back with a powerful vocal performance on the slick new single, Alex O'Keeffe's production highlights her strengths ahead of Melina's debut London show on July 21st. The follow up to 'Lover's Sunday' is infused with soul grooves, honey-toned vocal runs and warm keys as Malone focuses on romance, empowerment and feeling good.
"This track is the oldest one on the album, and I know I shouldn't have favourites but this one is currently very much up there!" Melone says. "I wrote Tru Luv on the keys about 8 years ago and it very nearly didn't make the cut but I'm so glad it did. It started out as a sweet and hypnotic neo soul love ballad, and has morphed into a self-love bass heavy groove anthem with the help of the wonderful Alex O'Keefe on production. This one is an ultimate self-love mission and my absolute favourite track to sing live."
Belters Only, Riton and Enisa, 'Never Knew Love'
Advertisement
Dublin production duo Belters Only have had a wild year, with number one singles and label interest from the biggest players in the game. They've now teamed up with Geordie producer Henry Smithson, aka Riton, and Brooklyn-based Atlantic Records signee Enisa Nikaj for a storming new dance anthem. After remixing Sonny Fodera, Ella Henderson and Paul Woolford's banger 'Like I Used To' in recent months and dropping 'My Mind', the new Belters Only single will surely be blasted around every club for the foreseeable. "Never share my secrets with anybody, so afraid to fall / Never one to risk it all / There's no way to be sure," Enisa sings on the self-protection electronic track. With a hard-hitting beat and electronic flourishes that build and slow down at the perfect moments, it makes the chorus even more exhilarating when it comes around.
Aimée, 'See You There'
Releasing 'Hurt Like Hell' earlier this year, the Dublin pop singer-songwriter's new single is more Maisie Peters than usual, but still embraces electronics at its core. Having grown up listening to every vocal run, empowering lyric and pure pop melody that Christina Aguilera, Britney Spears and their peers were releasing, the early naughties style has seeped into Aimée's every sonic pore. Working with superproducer Max Marten in Sweden after signing with Universal Music Ireland, Aimée's previous singles 'Naked' and 'Shut Up & Dance' (with Norweigan Grammy nominated DJ Sonny Alven) climbed the charts. 'See You There' has a massive chorus that shows off her glittering vocals and knack for an earworm. "Nothing good comes easy, but I believe in you and me / might take the longest road, but I know I'll see you there," she sings to a lover, describing the lengths she'll take to reunite and go the distance.
Archy Moor, 'Chain On Legs'
The Dublin-raised, London-based rapper is back with a bouncy new single, 'Chain On Legs', with another project reportedly on the way. He's the man that just keeps on giving, it would seem. Fresh from his hell-raising support slot for Denzel Curry at Dublin venue The Helix, the hip-hop sensation continues his collaborative streak with Milton Keynes-based producer Earl Saga on his latest offering. Embracing street smarts and the sway of cash over certain artists, he stays true to his craft, armed with slick production that embraces a funky bassline beat and chilled synth flourishes. "Got 22 years more knowledge, still pushing / Never knew knowledge like a demon / The man still schemin' / This be the reason I wouldn't do meetings...Sometimes I'd rather be alone / In these times I'd rather be inside / My own mind is stepping to that light / Still thinkin' I'm too good for myself," he raps, delving into bedroom DIY bars and ignoring financial offers that don't serve him.
Advertisement
Chasing Abbey, 'Oh My Johnny'
The Offaly dance-pop trio teased a 30-second clip of 'Oh My Johnny' on TikTok in May, and it quickly racked up millions of views; piquing the interest of record labels across the globe. Gaining the #1 spot on the Irish Soundcloud Chart and Irish YouTube Trending Chart, plus garnering eight million views, 3k+ creations on TikTok and three million views on Instagram is no joke. 'Oh My Johnny' sounds at once familiar and completely fresh to Irish trad fans. The single is a reimagining of an 18th century Irish folk song 'Banks Of The Roses' and sets warm vocals to an intoxicating house beat. Oh My Johnny is both a return to the Tullamore dance-pop group's roots and the dawning of a new era. Their latest style of music has been dubbed "Trad House" by Ro, Bee, and Teddy C. It's led to their signing with two major labels, no less.
"We're delighted to have signed with Spinnin' Records and Warner Music Ireland," the trio said this week. "We grew up as trad musicians, playing with our families in various trad bands over the years. To now be able to bring that musicianship to a Chasing Abbey style of production and rework these timeless Irish songs without any sampling is a dream. We can't wait to pioneer this brand-new genre that we're calling 'Trad House whereby we play all the trad instruments you hear in the tracks, mixed with house dance beats and we're delighted that Spinnin' Records can see our vision too"
Martellos, 'West'
The Irish duo have released a new single, taken from their upcoming debut EP Strawberry Blonde (out August 4th). Charting mental health struggles in Mayo and Donegal specifically, where Martellos hail from, the project is sure to be compelling. Opening with a clip from Gay Byrne speaking to an interviewee from Knock, the noise-rock/electronic single is thrillingly moody. Having met in Galway at University, Lorcan (lyrics/guitar) and Kevin (beats) started making music as Martellos only last year. 2022 saw the release of debut single 'Card Tricks', which was made Hot Press' Track of the Day at the time. The rush of electronics and dark guitar rock fusing together on 'West' creates the perfect environment of instability and frustration. "What kind of woman would be my girl? There's not enough lovin' in the whole wide world," Lorcan belts. "I went and got me a wake up call / Gonna ride it the whole way to Donegal."
Lo"For me, "West" is like an intoxicant inspired note to self about being trying to be honest with yourself when things are not going your way," Lorcan says of the chaotic, LCD Soundsystem-inspired tune. "The repetition of the verses is supposed to replicate somebody trying to convince themselves of their own words by saying them over and over."
Advertisement
MOIO, 'Open Your Eyes'
The talented Dublin-raised, London-based producer has released his second single today. The laid-back track features a groovy bassline, jazzy guitar licks and smooth falsetto vocals. It is also accompanied by MOIO's first ever music video, directed by Robert Brass. The easygoing, soulful 'Open Your Eyes' follows on from the addictive 'Sunbeaming'. The strong debut came out in January earlier this year and illustrated MOIO's creative knack for easy-going earworms and addictive flows. MOIO has been making waves in recent years as part of Dublin-formed Chamomile Records, producing songs alongside the likes of Aby Coulibaly and his older brother Monjola. They recently performed a Chamomile Club set at Otherside Festival in Meath, having put on sold out events in London and Dublin.
Sarah Buckley, 'Always Trouble'
Following this year's Magic Powers EP release, the Cork alt-folk singer-songwriter is back with the brooding 'Always Trouble'. "You knew me well, you'd been wound my block / You had my treasure trove of secrets, you could pick the lock / But still you could not look directly at me / Afraid of what you'd show, not of what you'd see," she declares, over a blues-rock guitar riff and edgy drum beat. Echoing the sound of Julia Jacklin, Niamh Regan and Laura Marling, Buckley takes notes from the great songwriters. Having opened for Mick Flannery, Gemma Hayes, Niamh Regan and Ham Sandwich to name a few, Sarah was recently selected to take part in the Creative Moves Europe project, leading her to spend time writing in Berlin. 'Always Trouble' is the result, and its haunting nature adds a dark dimension to her evolving sonic palette.
banba, 'Dog Road'
The Dublin producer's latest drop from his Meabhrú Tapes EP is an ambient slow burner. Starting with shimmering synths and a steady beat, the beginning is based around slow, delicate and simple piano chords that steadily create a warm atmosphere to lose yourself in. It also adds in voice messages and samples from declarations of love via audio clips, much like Fred again..'s style. The Kiltiernan native recently dropped 'Wind' from the project, noting his versatility as he propels forward with a trademark style. Gav is a gifted multi-instrumentalist who became infatuated with music from an early age. Beginning with drums, classical guitar, and joining choirs throughout school, the electronic producer also plays drums in a band with a group of friends which formed in 2011. Starting his Banba project in 2020, it's now a mode of escape for him (and his listeners).
Advertisement
@banbamusicNew release out today! (Hear it in the background) Dog Road is one of my favourite tracks on the EP. It's a weird nostalgic/happy track that will get you through this miserable Friday. Please please please give it a listen and have a great day! Link in the bio (it's on all platforms) Incredible artwork by @scottdagg and canvas by @dam_rass♬ original sound - Banba Music
Far Caspian, 'Pool'
The final track on the Leeds-based Irish musician's new album The Last Remaining Light starts out with melancholy piano chords before grungy guitar riffs and a steady percussion section kicks in. A true DIY artist, Joel Johnston (aka Far Caspian) has recorded, performed and mixed everything himself across a catalogue of EPs (Between Days in 2018 and The Heights in 2019) and more recently in his debut album, Ways To Get Out, in 2021. 'Pool' sees him repeat the mantra "And I fall in..." before a cascade of beautiful instrumentals clash and combine for a stunning, raw indie-rock sound. There's a yearning at the core of the song, a feeling of emptiness. "I could drown in this pool / Close my eyes in full bloom / Bleeding out, sunken doubt / Fight my tongue, you're the best that I found," he sings. Catch him playing The Workman's Club in Dublin on September 22nd.
Ryan Mack, 'On My Way'
The pop artist's fourth single of the year, following 'Forever and Ever and Ever' (softer version), 'I Should Have Stayed At Home' and 'Did You Love Me Ever' is a devoted, tropical-sounding melodic tune. Inspired by the island love of Hawaii, the catchy track features sleek production, textured vocals and easy-to-learn lyrics. The Irish singer-songwriter independently built a two million-strong fanbase after the 2016 demise of a Louis Walsh-formed boy band called HomeTown. Mack's infectious tunes are built for platforms like TikTok, and connects with a Gen Z audience in particular, using clever electronic facets and strong vocal performances while singing about the everyday problems of youth.
Eiza Murphy, 'This Is Goodbye'
Advertisement
After dropping 'Conman' and 'Haunted' this year, the LA-based Cork artist returns with a sultry new sad banger. "Last night, I've wet eyes / I've cried on a plane way too many times / and then too many taxis late at night / Let's not make this hard / 'Cause I know right now is just the worst part, I could go about this with an open heart...we'll meet again, I don't know how / I don't know when / Til then, this is goodbye," she croons on the opening lines of the jazz-fuelled pop tune. Saying sayonara to a love interest, presumably their lives have moved in different directions despite sharing friends, the empathetic breakup song shows Murphy's knack for lyrics that pull you in and don't let go. We'll be hearing plenty more of Eiza in the future, having moved to the States to continue working on music with her sister, production wizard and performer Lenii.
I Have A Tribe, 'Fly Like A Bird'
Soulful singer-songwriter Patrick O'Laoghaire, aka I Have A Tribe, has unveiled his new single 'Fly Like A Bird' this week. The Irish artist will release his second record, Changing of the Guard, on October 6. The jazz-tinged folk number provides a sense of intimacy that makes you feel as if you're eavesdropping through the studio door - which isn't too far from reality. "I had no idea that this song was actually being recorded. A man stuck his head out of a studio and said he was looking for someone to play a piano so he could check if he had the microphones set up correctly", says O'Laoghaire. "I sat down and played a tune. Afterwards he said, 'I hope you don't mind, I recorded that.' And he played it back, and another man passing by heard it and said, 'Hey, I like that, mind if I add some trumpet?' And then it was done," he added. The hypnotic track follows 'Teddys Song' and 'Oh Man', previous singles also set to appear on Changing of the Guard.
Def Nettle, 'The Narrowback'
Glen Brady and traditional Irish musician Brian Duffy have collaborated on the new track this week, tappinginto Brady's early childhood in The Bronx as part of the Irish community there. His experience as an immigrant was set against the backdrop of the birth of hip hop and punk rock, and despite feeling immersed in the art of those cultures, he also lived outside of them. "New York in 1972, I saw The Godfather in Queen's Boulevard. I was four, three-and-a-half. I said, 'Mam, did you bring me to see the Godfather as a child? The horse's head in the bed? It's one of my earliest memories," an intro by Dermot Doran, well known as the owner of '90s Music venue Eamon Doran's in Temple Bar and manager of Republic of Loose, begins. Doran and Brady's parents were friends in the '70s and '80s in New York, both living as immigrants in America. Their shared history sets a nostalgic stage for Brady's analytic and descriptive spoken word performance, Mayo native Brian Duffy's vocals and instrumentation, and Brady's punk-funk drum patterns.
Advertisement
Rhoshi, 'ICARUS'
His first official single since 2021's 'Wasted', the electronic producer and DJ is back with an intense bang with the frenetic, otherworldly 'ICARUS'. Fast becoming recognised as one of the country's most promising artists, Rhoshi uses all subgroups of ambient, electronic and experimental music to create cinematic yet always dramatic and chaotic symphonies. After working with the likes of Julia Louise Knifefist, sourfruit, Cheesmore, and Isaac Jones, Rhoshi has returned with a ferociously ambitious sound. At once fluid yet dense, ICARUS is progressive in its scope, inspired by the mythic figure who flew too close to the sun and didn't live to tell the tale. Warped vocal chops that repeat the ominous "time is ticking" refain mingle with fractured melodies, fluttering percussive hits and saturated 808s for a gut-punch banger. If Rhoshi's trying to send a message, it's presumably that he's here to stay. Hard-hitting as hell, there's plenty more gas in the tank from the endlessly exciting talent.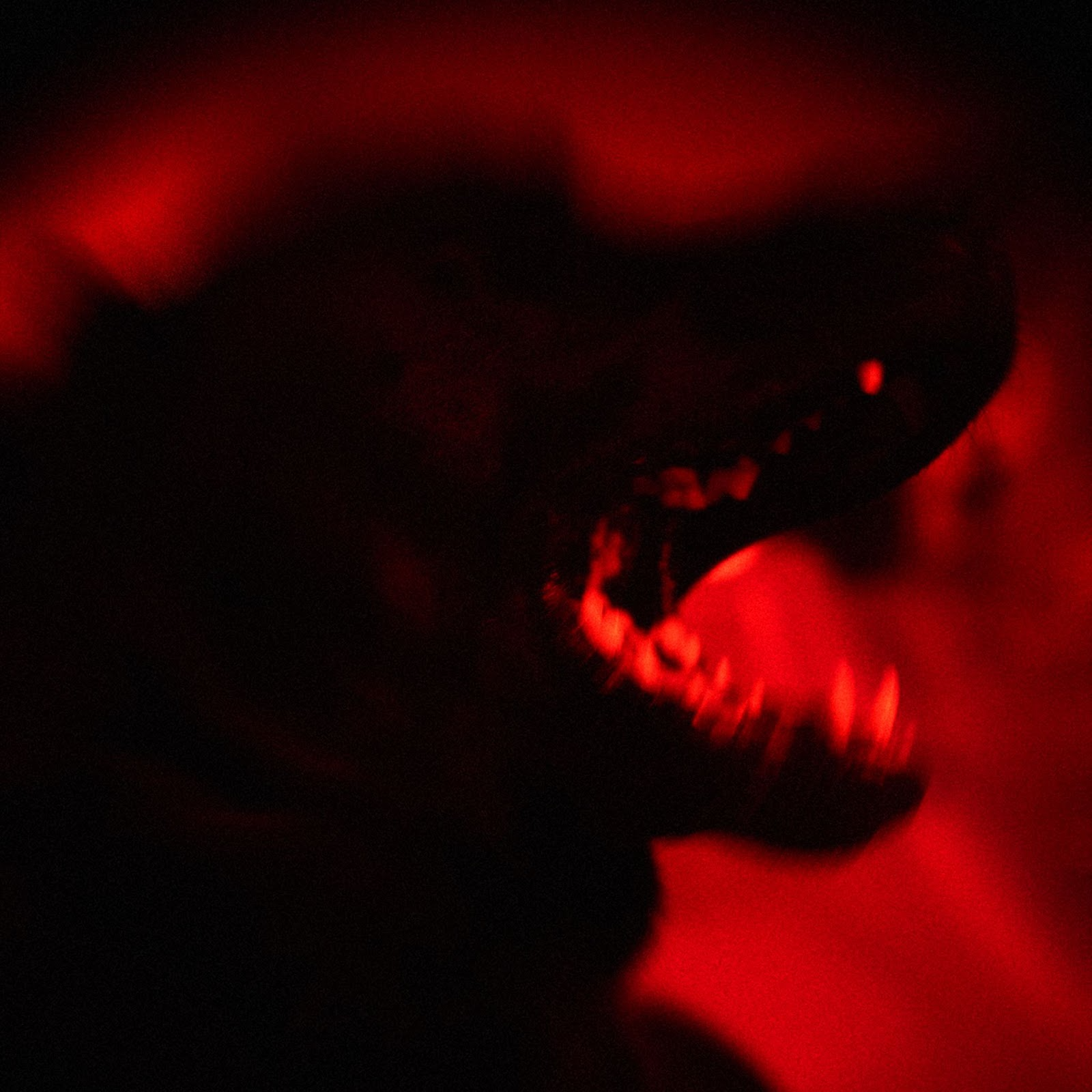 Alan McKee feat. Celaviedmai, 'Not Mine'
The Irish hip-hop artist has tapped Galway rap sensation Celaviedmai for a lush new single, brimming with eerie, warped vocals that bleed heartbreak. With hypnotising beats and powerful bars from Mai, their collaboration has come to fruition in style. 2023 has already seen him release 'Sweet Heart' and 'I Wish' with LORA, while Celaviedmai shared her debut EP Both Sides of the Story last year, followed by 'Go Down Low' and 'Pay The Piper' with Zapho. The new hip-hop banger embraces both artist's styles and strengths. The Tallaght native has been inspired by everything from The Beatles, Bob Marley and '60s blues to the likes of Eminem and Kanye West. 'Not Mine' has definite R&B and dance elements to the trap beats. "I wanna lose my mind...chasing what is not mine."
Joel Harkin, 'Letters From Alan to George'
Co-written with lauded singer-songwriter Ciaran Lavery, Northern Irish alt-folk musician Joel Harkin is back with a storyteller single. It's a sublimely-crafted musical twist on fan fiction, emphasising the narrative strength behind the Donegal-raised, Belfast-based artist's sonic DNA. Arriving three years on from Harkin's NI Music Prize-nominated debut album Never Happy, 'Letters From Alan George' inhabits the fictionalised perspective of Alan Dean Foster — the ghostwriter of the original novelisation of Star Wars — as he reaches out to the franchise's well-known creator George Lucas. It's a testament to the power of both pure imagination and teamwork.
Advertisement
"Ciaran was like, 'We should write something a bit mad, like Star Wars, but not Star Wars'," Harkin recalls. "I asked him if he was aware of Alan Dean Foster and how he ghostwrote the novelisation. He hadn't so we thought it would be a cool angle to write a song about a story outside of this now-massive franchise. Some fans have speculated on how much of the work Foster put into the novel and how it went to influence the rest of the films. As far as I know, he had never come forward saying he was unhappy about it."
Leah Moran, 'Somebody's Baby'
Her second single of the year, after the lovely 'Under the Covers', is equally vulnerable and diaristic. Turning outwards and watching the people around the streets of Dublin, she uses traits perfected by the likes of Joni Mitchell, Leonard Cohen and Damian Rice. Tracing addiction and homelessness, the poignant single finds empathy and overflowing compassion in the face of judgement and victim blaming for those trapped in the cycle of poverty. "I met a lonely man on the way to my bus, I stopped for a second, left some money in his cup / I know damn well he's gonna spend it on drugs but I've a roof over my head / So who am I to judge? We work on the same street / So I'll work trying to ends meet / and he needs it a hell of a lot more than me but my cup's always more full it seems," Moran opens, pointing out the hypocrisy of rich men snorting cocaine on glass tables looking down on heroin dependents down the alleys of a dreary Dublin street, totally alone.
Mik Pyro, 'Considering'
Thirteen years on since Republic Of Loose released their final album Bounce At The Devil, frontman Mik Pyro has returned with his powerful debut solo LP, Exit Pyro. As part of one of the most era-defining Irish bands of their generation, Mik was under pressure to deliver, and deliver he has. 'Considering', a standout number from the new solo offering, jumpstarts with colourful rock guitar riffs and soulful blues instrumentation. Pyro's vocals are playful, charismatic and gripping, as always. "First name shame, last name shame, middle name Pyro..." Quirky lyricism and a shoutout to Betty Davis and Larry David, it truly is a rollercoaster of alternative genres. He sounds stronger than ever on the full-length record, asking, "Does someone wanna save us?" Angelic harmonies that ring together like a chorus, Mik's energy and passion for his craft is palpable across the seven minute, wildcard song.
Advertisement
DeCarteret, KhakiKid and Ahmed, With Love, 'Icarus'
Usually classified as a neo-soul artist but touching on every subculture imaginable, DeCarteret's distinctive, lush voice is instantly recognisable, no matter the collaborators. KhakiKid and Ahmed, with Love just happen to be insanely good at what they do, allowing them to jump between Clare native DeCarteret's segments and show off their own styles. Layering textured vocals with sparkling synths and warped background details, the luscious tune invites the listeners in and doesn't let go. Sounding like a fairytale-themed lullaby with bird calls and twinkling keys, 'Icarus' gets progressively funkier as the track moves forward, allowing first Ahmed to hop in with his chilled out, laidback bars before KhakiKid drives the groovy point home. Play it on 2FM, Godt Damn.
Luz, 'Sustain'
Irish singer-songwriter Luz Corrigan has frequently gone viral with her insanely powerful, intricate and vulnerable piano tracks that pluck at the heartstrings. We haven't heard from Corrigan since 2021's 'christmas morning', making 'Sustain' a surprise treat. The über talented musician sounds even more matured as the indie jam opens. "I'm not well versed, all the lines I reword / It don't mean anything unrehearsed so forget what you've heard / Don't put me first, all your time I'm not worth / I won't mean anything when I hurt you / It seems like everything I try to do I can't sustain," she confesses. "I know when you're not yourself I am at fault." Self-blaming for the emotions of a loved one, the deeply inward-looking song has all of Luz's explored elements: relatability; crystal clear, stunning vocals with holy-sounding harmonies and insecurities we can all understand. A diamond in the rough on Ireland's music scene, she's destined for incredible things.
Oscar Jennings, 'Wouldn't Be Seen Dead'
Advertisement
The Derry singer-songwriter sounds timeless on his new single, with rousing, unique vocals and a rock-steady journey of classic storytelling. After returning with 'In His Eyes' earlier in 2023, 'Wouldn't Be Seen Dead' illustrates all the components of a breakout star. "I wouldn't be seen dead with you / I shouldn't be breaking my own rules," he describes, singing on the opening chords. "Turn a blind eye to all of your abuse...I won't be the one to say goodbye / I won't cry / My eyes glaze over when you're in my mind / Watch me fly." Having performed since the tender age of 15, the creation of his style has been magic to watch. Reminscent of great pen-wielders like Nick Drake, Leonard Cohen, Sufjan Stevens and contemporaries like Mac DeMarco and Billie Marten, Jennings has the potential to become one of the island's most intelligent singer-songwriter.
Listen to the playlist in full below.