Listen to some of our favourite new Irish releases of the week below!
Fräulein, 'Brand New'
The Northern Irish/Dutch duo have announced details of their forthcoming Pedestal EP (out June 30th via Submarine Cat Records) with the grungy new track. 'Brand New' follows the EP's lead single 'Pet', and starts off slow before building in quiet intensity. Joni Samuels sings of feeling ready to shed her skin and begin anew, shrugging off insecurities but still finding it treacherous. "Ready to be plucked, gentle nourishment / It all pours out as I open...Wrap me up in plastic / My whole body's here, ready to be sold / And it all spills out, dripping down your chin / Feast on me 'til I'm ready again..."
amy michelle, 'runaway bride'
Taken from her the Mullingar native's new felicity stories EP, which follows 2022's is that all there is? - the low-tempo indie tune features ethereal Phoebe Bridgers-like vocals and compelling lyricism. "I hope you don't mind if I store my heart on your pocket at night / You seem pretty nice, your face it feels familiar to me and I don't know why," she starts, in a whisper. 'runaway bride' was inspired by a book amy michelle was given for her 21st birthday, and a particular quote that stayed with her: "i grew by degrees cold as stone, and then my courage sank - my habitual mood of humiliation, self-doubt, forlorn depression, fell damp on the embers of my decaying ire. All said I was wicked, and perhaps I might be so".
"I found that I exuded this type of coldness," the 23-year-old comments, "and in an attempt to fill something inside of me, I allowed new relationships to destroy old ones I wasn't afraid of hurting or getting hurt, and I became one with my hostility. Writing 'runaway bride' helped me to face these feelings instead of running away from them."
Advertisement
Trophy Wife, 'Scully'
We're never one to deny a Gillian Anderson Appreciation Post. Indie-rock singer, songwriter, multi-instrumentalist and producer Ruby Smyth's new song lifts up the English actor's legendary X Files character, harnessing the energy of the vibrant indie scene of Dublin. The song ultimately chronicles her experiences of life as a queer woman in her 20s. With jangly guitars that would make Snail Mail, Clairo and Beabadoobee jealous, 'Scully' builds to a big and dynamic chorus - nodding to Pixies and Wet Leg. Trophy Wife grapples with an internal landscape of anxiety, paranoia and despair while in a seemingly banal, ordinary and domestic setting.
"Scully is a song for people like me who are painfully self aware and hold emotions very close to their chest," Trophy Wife notes. "It came to me one day while watching TV and contemplating the difference between the inner and outer world. It slaps - and Gillian Anderson is really hot so, there's that too."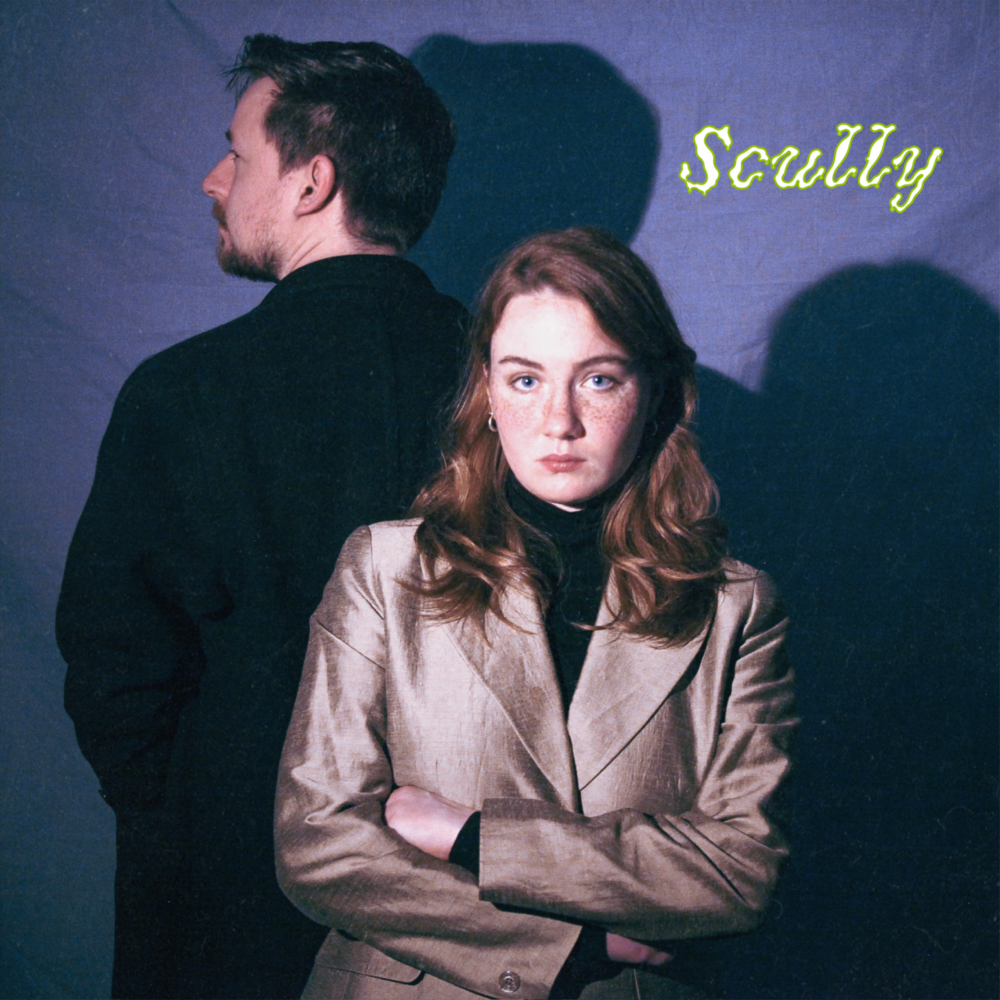 Saint Sister, 'Dynamite (Shura Remix)'
Nearly two years after the release of their latest album, the NI Music Prize-winning Where I Should End, Saint Sister are releasing a series of remixes of tracks from the project – kicking off today. The first song to get to get the remix treatment is 'Dynamite', which the pair, made up of Morgan MacIntyre and Gemma Doherty, teamed up with English singer, songwriter and record producer Shura on. The results are shimmering, electronic flourishes that curate an otherworldly atmosphere with slick beats and angelic harmonies. While taking the bare bones of the beautiful original 'Dynamite', the Shura Remix transforms the mood totally into an immersive, almost dancefloor experience.
Chris Wong, 'Been Here For Days'
Advertisement
Fresh from playing SoFar Sounds London, Irish-Hong Kongese artist Chris Wong has unveiled the video for brand new R&B single 'Been Here For Days'. It comes after the success of the 24-year-old's debut single 'Talents' from August 2022, which has amassed 12,000 streams thus far. The Dublin native broke onto the scene last year, where he was the only act to play at Forbidden Fruit festival with no music released. The attention from this performance earned Wong a booking at All Together Now, and later played Workman's at Ireland Music Week 2022 and a sold out show at The Grand Social. The lush 'Been Here For Days' shows off Wong's natural ability to genre-blend, and curate catchy hooks.
"It's a song that I had a sudden urge to write," Chris says, tapping into frustration. "Musically, I felt like I simply wasn't being heard. I know this is something any artist can relate to. You feel like you're putting 100% into it all but the returns can certainly feel low. At the time, a lot of frustration surrounded me and I suppose this was my response to dealing with it."
KEHLI, 'Dead Body'
An empowerment anthem about self worth, you say? Sign us up. 21-year-old Dublin vocalist and performer KEHLI has found herself being compared to the likes of Mabel, Raye, Dua Lipa and Anne-Marie - and for good reason. Co-written alongside Oli Fox and Aiden Halliday and produced by Oli Fox, 'Dead Body' sees KEHLI return after her March single 'Lose U Now' in fresh fashion. With its raw, guitar aesthetic and anthemic chorus, it's a strong statement to make from the rising contemporary pop artist.
"It's crazy to think, some people have also been through the same thing I went through – a super toxic relationship!" KEHLI notes. "So this one is for them, it's a 'release anthem' if you like! A moment to realise your self-worth and how much you don't deserve to be treated badly by anyone for the sake of love. This song closed a very long overdue chapter for me which really, never should have started in the first place (!) but what I've taken from that experience, is now knowing what I DON'T want in a relationship! This song is about KNOWING YOUR WORTH!!!"
Advertisement
All Tvvins, 'What's Happening'
The Dublin pair are back with a brand new EP, having dropped their new single 'What's Happening' earlier this week. The track is the first piece of music from Your Country, which was co-produced by Cormac Butler and features Sinéad White's voice. The single was shared via Faction Music, home to James Vincent McMorrow, Daire Heffernan, Still Blue, Sorcha Richardson and more. The euphoric, harmony-heavy new indie-rock tune is a swirling track, full of frenetic percussion and textured vocals that beg to be performed live. The last piece of All Tvvins (Lar Kaye and Conor Adams) we heard was 2021 single 'Something Special', which followed 2020's 'Hope It Don't and 2019's 'Divine'.
Eoin Glackin, 'The Way You Looked At Me'
The Dublin musician is giving listeners a glimpse into his forthcoming album with the release of dynamic leading single 'The Way You Looked at Me'. The track is the first release off of Glackin's forthcoming record The Cost of Living, which is set to drop this September. The single sees a shift in Glackin, who now seeks to amplify the folk and blues elements which previously lay on the periphery of his country ballad sound. He finger picks the guitar and six string banjo throughout most of the track, taking inspiration from mid-century country blues artists like Mississippi John Hurt and Lightnin' Hopkins. "My feet are stumbling/ As if they're up on stilts/ I see sparks in the dark where they usen't to be/ It must be the way you looked at me," Glackin croons over backing harmonies.
Junior Brother, 'Junior Brother's Favourite'
Arriving after his highly acclaimed sophomore record The Great Irish Famine, Kerry's Junior Brother (Ronan Kiely) is sharing a one-of-a-kind EP in the form of beautiful, twenty-minute song. Recorded by John "Spud" Murphy in the atmospheric Hellfire Studios in the Dublin Mountains, 'Junior Brother's Favourite' features Junior's new band in full for the first time on record. A final chapter in the strange yet stunning worlds conjured up by his previous three releases, it's an immersive experience that grows to a tumultuous, all-encompassing finish with explosive percussion and acoustic guitar support. "One day on a ploughed field / All upturned clay / Where the farmer turns clay first / the crow comes after to scour the earth," he begins, with minimal instrumentation taking over his vivid narration. The EP arrives on vinyl on June 10th, get your pre-orders in early. Merch, we hear? You can get a genius 'I'm Junior Brother's Favourite' t-shirt. Marketing icon.
"This song was written on the day I moved back to Dublin after the first three months of the 2020 lockdown spent at home in Co. Kerry. After that long-feeling period of uncertainty and writers' block at home, I sat to try once more to write something. As soon as I did, the flow returned in a rush of focus never before felt - the atmospheres of home so crucial to my work returned again only upon my leaving. Everything which silently built up during the previous few months was suddenly spit up and staked to the front of my subconscious in a dizzying frenzy. Uncharged images from the months of nothingness now beckoned meaning, and meanings more images, until field was followed by meadow, then beach, then sea, until everything reached the sky, and fear became my favourite, and the darkness was chiseled to try to look like love."
Advertisement
Thom Southern, 'LOVE HZ'
Back with his first release of 2023, the Belfast songsmith returns with a one-off release. His new single finds him stripping back the sonics, to craft something of an unadorned and unassuming beauty. Pared back of arrangement and unspoiled by overproduction, the lofi 'Love Hz' is all about Southern's lyrics - delivered in relaxed style. Thom cautiously spins a tale of doomed romance and yearning loneliness. Speaking about the subject matter behind "Love Hz", Thom Southern explains:
"'Love Hz' is the track that started it all with this direction. It's a simple folk song about the pain of heartache and not only the loss of that person in your life but the loss of who you were when you were with them." Written on a visit to see the artist, producer and friend Stevie Scullion (AKA Malojian) in Antrim Town, the pair set about working on the track at his home studio back in 2021. Curating its knotty acoustic riffs, spiralling backwards guitar licks, and rattling percussive stutters, Southern added the finishing touches to the song in Bangor, Northern Ireland earlier this year. The results are spellbinding.
Dylon Jack, 'Real U'
The Shannon-based artist is rapidly creating a real buzz with his modern indie-pop tracks, having teamed up to change his sound dramatically with Just Wondering brainchild Adam Redmond (Milk., mondernlove.). Originally an acoustic artist, Dylon is now tunnel vision when it comes to pop bangers with singer-songwriter and electro/indie influences. 'Real U' follows up previous singles 'Lose U 2 Him', 'IDFC', 'On U' and 'Nervous' - all included on this debut EP Something Never Quite Love. "Don't get too close to her, that's what my friends told me," the track starts. "She played a game she was bound to win / That's when I told her everything..." It's a warning sign not to trust the wrong people, and get attached too soon in relationships with relative strangers. The flickering synths and warped lyrics grant the track a breezy nostalgic air.
Advertisement
Celaviedmai & Zapho, 'Pay the Piper'
The co-founder and musical director of the X Collective has teamed up with hip-hop/R&B sensation Celaviedmai on the infectious new banger 'Pay The Piper' from Zapho's forthcoming 13-track debut album. The song is a nod to the queer community in Ireland, a gem of joyful dedication to girls who like girls. The visual was also created by an all-female-identifying team. "I'll take any chance I can get to celebrate queer love," Celaviedmai grins, speaking about the carefree slice of radio-ready alt-pop.
"This is the fourth single and first collaboration on my debut album and I'm so excited for you all to hear it!" Zapho muses. "Pay The Piper is one of my most sapphic tunes yet. I always wanted to do this track with another artist from the LBGTQ+ community. It's important to me to make art and visuals that are true to my experience and the experience of other lgbtq folks out there. I can remember the first time I saw Celaviedmai perform and I was in literal shock, i thought of sweet Jesus who is this goddess of rap I see before me. I honestly loved working with Mai on this so much. Totally gas experience, but also honest and sexy. The experience really made me feel empowered as a woman and artist, when you share a creative space with another artist, you always learn new things. It's an addictive feeling."
whoisdays (DAY_S), 'Everything (About Her)'
The self-proclaimed Nirvana superfan blurs the lines between rock, punk, and hip-hop in his music that has recently taken on more grungy and electronic elements. He's outspoken about male mental health in his tunes, offering a fresh perspective. Following last year's Born To Be Alone EP, the rock-driven pop artist is back with a punchy new single that doesn't hold anything back. Opening with intense guitar riffs, the push and pull of a lustful relationship is explored across the single. Written with the insanely talented Chris Bubenzer (The Playgound studio) and THUMPER frontman Oisín Leahy Furlong, the edginess of the soundscape has even more of an impact when paired side by side with whoisdays' sleek vocals.
Jakliu, 'Far'
Advertisement
The rising talent shared 'All Cash, No Love', his debut single, back in 2021 - followed by 2022's 'Bluey Orange'. His first single of the year starts off as a down-tempo, electronic offering that injects various synths, piano melodies and beats slowly and surely to form the engrossing sonic DNA. "I see darkness / You've reduced me to ashes," a voice recording clip declares, insinuating that more lies beneath the surface. The electronic music producer, based in Dublin, is a self-taught multi-instrumentalist and student of music production. His tunes explore a mix of frenzied drones, glitchy drum machines and smooth luscious synths; inspired by Aphex Twin, Thom Yorke and Dan Snaith. Feelings of isolation and stagnation are often explored in his work, and though he only has a few cuts to his name, he's firmly on the right path going forward.
Blood Donor, 'Baby No More'
The solo project of ex-Otherkin frontman Luke Reilly, Blood Donor, has released his debut four-track EP today, and it's indie gloriousness. Title track 'Baby No More' is a contemplation on the points of failure, on what happens when there's no road left to run. He is singing about 'the small stuff', the moments that made up the whole and that make it harder to let go. Beautifully warping synths and aching guitars, Luke reaches striking emotional depth with confessional lyrics. "Thinking of the year gone by since we lost our light, yeah we lost our light, for good," he opens. "We were falling sand, slipping through a tiny hand / Joni said it better, Oh man, we were in love."
The Baby No More EP includes previous singles 'Lonely Street' and 'Man, What Have You Done?' - bursting with songwriting chops and sonic detail. With his debut album geared up for release later this year and a compelling live show featuring some of Ireland's finest musicians, Blood Donor is looking like 2023's rising star.
Caoilian Sherlock, 'Teenage Jesus'
Advertisement
The musician recently dropped his first single of the year in the form of 'Candidate' - which followed Sherlock's 2021 EP Big Child. "Life's a performance, death is one last dance," he declares. "We all like to see the underdog win." The Cork artist's Irish and UK tour will take place throughout the summer, once his new album Teenage Jesus lands on May 26th. In 2017, he released his debut EP The Faraway under the moniker Saint Caoilian, following a successful year of support shows with artists such as Roy Harper, Ryley Walker, and Sean O'Hagan, as well as a tour throughout Ireland with Joan Shelley and Nathan Salsburg. During this time, the folk singer-songwriter also performed at several music festivals, including Body & Soul, Another Love Story, Sounds From A Safe Harbour, Quiet Lights, and It Takes A Village.
The Valmonts, 'Me & Myself Again'
The Galway-raised Dublin-based indie-rock quartet have unveiled their Stuart Gray-produced second single this week - with influences ranging from INXS to New Radicals and Blossoms. The Valmonts is the perfect marriage of pop and indie-rock, making fine use of glistening synths, pulsating drum beats and vibrant guitar lines. Their debut single 'Yesterday Kids' garnered support throughout Irish media outlets, with a scheduled performance at Whelan's Upstairs in Dublin on May 17th in the books.
"'Me & Myself Again' is about the lust you feel during a short-term relationship, that was never really right for you anyways," the band offer. "It's a homage to the importance of doing your own thing and individuality." Their 1975-esque brand of indie-pop is heading in the right direction, especially if they can capture that sense of 80s energy and freedom at their live sets.
SJ Talbot, 'Face It'
Talbot's debut single dropped back in 2020, titled 'Envy'. Since then, the singer-songwriter with a killer voice has released a smattering of successful singles, including 'Easy For Me' and 'Millisecond'. 'Face It' is a breakup ballad that grasps the listener and refuses to let go. "I was in love but boy, I was naive / You were so lost and I let you blame it on me," she croons on the powerful, raw piano ballad. "It looks like we're changing, why don't we face it? I had a lot on the line, time is no friend of mine...Maybe I'm too antisocial / Could never work a room like you." The Dubliner's voice has a distinctive quality, and a richness in texture and smooth flow. Tapping into her innermost emotions for the new single, anyone who's had a difficult relationship fall apart will be *feeling* a lot of things while hearing this, to say the least.
Advertisement
S.t Jaé, 'BACK4U'
The Lagos-born, Dublin-raised alt/R&B artist has shared a sultry new single, inspired by his personal experiences of dating. After establishing himself with a flurry of fresh and alluring releases with former band Hendrick Lane in past years, S.t Jae is now looking to further his solo catalogue. 'Back4U' captures the complexities and nuances of modern-day relationships whilst taking us on a rollercoaster of emotions that come with intense passion and love. S.t Jaé infuses colloquialism and pop culture references with a unique blend of heartfelt R&B and drill production, creating a fresh and nostalgic sound.
"You know that feeling when you find your soulmate? It's like two puzzle pieces that just fit perfectly together," s.t jaé comments. "'Back4U' captures that sense of connection and trust - the idea that you can always count on that person to have your back, no matter what. If you've ever been in a modern-day relationship, you know that it's not always easy. There are so many distractions, so many things that can pull you away from each other. I want to show that relationships are not always easy, but that there is a certain thrill and excitement that comes with pursuing someone you're crazy about, even if it means going through ups and downs, twists and turns"
Kean Kavanagh, 'Mary'
The Portlaoise native returned earlier this week with a brand new lofi indie cut. 'Mary' lands hot on the heels of last year's 'Summer Nights' and 'Heart Attacks'. With warped, edgy vocals atop of percussion, catchy guitar riffs and swirling instrumental embellishments, it's a textured offering from one of our best exports. 'Mary' is another character-led song set in rural Ireland, inspired by celebrated Irish author John B Keane. Led by punchy bass, haunting guitars and Kean's distinctive vocals, the track is a testament to the London-based musician's vocal and songwriting abilities. The song also seamlessly offers a further glimpse into his semi-fictional, world building style of writing.
"I think I'd been reading 'The Bodhrán Makers' by John B Keane at the time that me and Paddy Ormond wrote the instrumental for this track," Kean recalls. "The character in this song is similar to those characters; life is tough and music provides peace and relief from those wounds which we must suffer; having someone to embrace on a cold night is even more beautiful still."
Advertisement
SIIGHTS, 'Home'
Taken from their Somewhere Between Lost & Found EP, out today, the electro-pop duo's sound has matured and evolved over the last two years - with stunning results. "I see your heart is low / Don't wanna let you be on your own when you feel like this / Can see you're not yourself, but you hide it so well and I know that it takes its toll on you," SIIGHTS start on 'Home'. It's a hugely uplifting track about offering a light in the dark to guide someone back to themselves. The new EP is out on April 4th, and follows a string of essential pop bangers from the Dublin and Glasgow pair - who found one another in LA, amid the maelstrom of that city's intensely competitive pop circuit. Catch them performing at Scottish festival TRNSMT this summer.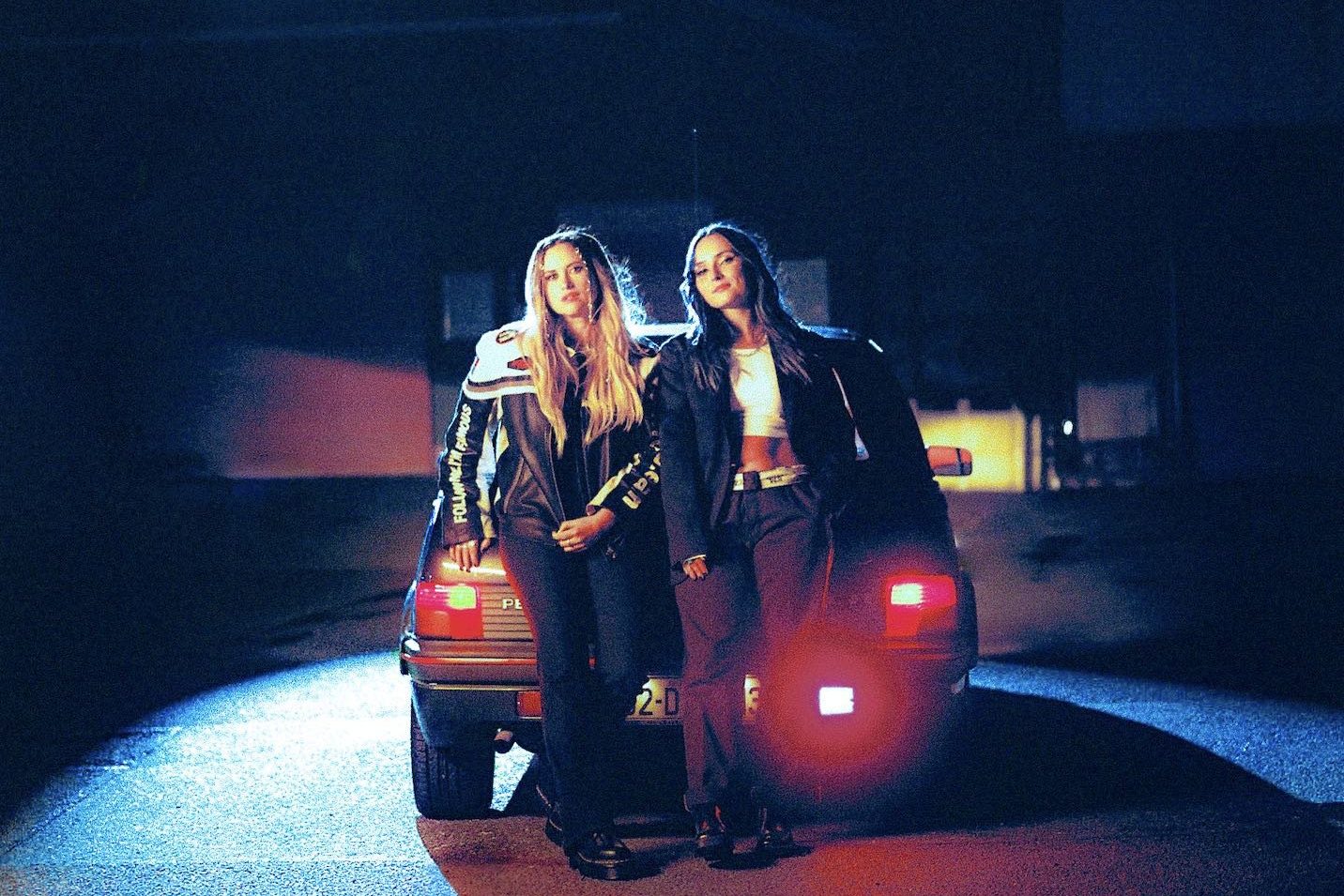 Flynn, 'Trying Not To Love You'
Pop songsmith Flynn has been busy lately, releasing a slew of hook-laden singles like 'Older', 'Regrets', 'Elephant' and Alle Farben collaboration 'I Need To Know'. New banger 'Trying Not To Love You' is a diarist, radio-ready track that puts the spotlight on his top notch vocals and sleek production. With warm electronic elements backing up the bridge and chorus for texture, it's a poignant, romance-fuelled bop for the sad girlies and sad boys of this world. The talented musician, whose real name is Darren Flynn, hails from Mullingar, Co. Westmeath, but has spent the past few years honing his craft in the UK. Since he flew the nest at the age of 18, Flynn has made a name for himself as a singer and songwriter, and has already collaborated with the likes of Lost Frequencies and Hayden James.
Aby Coulibaly, 'Rewind (Acoustic)'
The Dublin R&B gem is gearing up for the release of her debut EP, At The End Of The Day, It's Night this year - following 2022 singles 'Weekdays' and 'On My Ones'. Sleek single 'Rewind' is old Hollywood glamour in jazz, soul and R&B form embodied. "It ain't as bad as it seems," she croons over a calm guitar melody. The acoustic version places all emphasis on Aby's insanely rich vocal prowess. The EP will land via her co-founded collective Chamomile Club and AMF Records. London-based Coulibaly explained to Clash that the song is about "looking back on a moment/time where you wish you did things differently, whether that's speak your mind more, stick up for yourself or just say something you didn't have the courage to at the time. I was picked on as a kid which led to me being more quiet/insecure and just unsure of myself for a long long time." The visuals for the original release were self-directed, shot in Paris and Dublin and dripping with glamour.
Advertisement
ferna, 'go quietly'
Irish singer-songwriter Hannah McPhillimy (ferna) has just released her new album understudy today, featuring beautifully eclectic single 'go quietly'. "I lost my way / We were headed the same direction but you turned / And I'd do the same thing again, my friend (x2) / And I pray that you would sleep but restlessly, and that your heart would beat with irregularities...and when we go, we will go quietly."
As Edwin McFee said in his Hot Press review, "Inspired by the work of author novelist Anna Burns (Milkman), the real life story of Coretta Scott King, and the struggles born from making sense of new cities and old friendships, the Coleraine-born, Belfast-based singer-songwriter's first LP is a meticulously assembled feast for the ears. Described as a labour of love for both McPhillimy and producer Stuart Reid, and featuring some of the north's finest – including Girl For Sale and Beauty Sleep – there are highlights galore on this absorbing collection of folk and alt-pop."
Evan Miles & Still Blue, 'Call My Name'
Rising indie-pop band Still Blue have teamed up with Waterford electronic producer Evan Miles for the new single. The Donegal and Dublin-raised band, led by vocalist Nicole Lyons, Ruairi Forde on guitar, and Greg Kearns on bass. The newcomers are influenced by the indie sounds of The 1975 and Arctic Monkeys, with intimate lyrics inspired by the writings of Phoebe Bridgers and Julia Jacklin. 'Call My Name' features plenty of ambience, soft piano chords and warped backing vocals inviting warmth and Fred Again..-type flourishes. Miles last released a single earlier this year, titled 'What Would Anybody Do'. The two acts may seem randomly combined at first, but 'Call My Name' is a strong, captivating statement from both sides.
Advertisement
Tung in Cheek, 'Lucid'
Having shared 'Rib Cage' as their first single of 2023, Tung in Cheek are back with a new single. The emerging quartet place jangly indie-rock at the forefront of their craft, with their forthcoming five-track debut EP Knockoffs & Dummies arriving in May. 'Lucid' represents the band's more stripped back, soft elements with nylon stringed acoustic guitar blended with dreamy, shoe-gaze intricate electric guitar. Frontman Andy Burke's jaded vocals encapsulate a bright dreamy placid and serene environment - though the loneliness at the core of the lyrics detract from the warmth embedded in the song. Burke, Eoin O'Shea, Gavin Dunne, and Chris Brady make up the four-piece, with the outfit recording 'Lucid' with Dan Doherty of Darklands Audio.
Paddy Keyes, 'Complicated'
The Sligo singer-songwriter and A New Local Hero Top 6 finalist is forging a path ahead with 'Complicated', following 'Best Friend' from earlier this year. The fast-paced indie-pop track has a compelling start, with driving drums and addictive guitar riffs building to the chorus. "Don't tell me that it isn't true / I wanna get over you / You're just not making it easy." He began working as a musician locally, before moving to Dublin to pursue his dream of establishing himself as a songwriter and performer. Paddy released his debut single 'Tomorrow' – mixed and produced by Dan de Burca – in April 2022. The talent has named Sam Fender and Holly Humberstone among his influences, while the sound of the single doffed a musical cap to Liverpool outfit Circa Waves. His music has appeared on Spotify playlists like New Music Friday UK and New Pop UK, delivering over half a million plays to date on streaming platforms.
Bróna Keogh, 'Love Is Just a Muse'
Advertisement
Keogh's 2021 EP Packed My Bags and 2022 double single 'I Remember / Slumber' reminded us of how talented she us, but 'Love is Just a Muse' is next level chilling. The Dublin soulful indie-folk singer-songwriter describes yearning for a lost partner in such a painful manner. She draws inspiration from folklore, pop culture and the magic of the natural world, forging scenes enchanting melancholia through raw, hypnotic folk tales and lush melodic landscapes. "Whatever it was, I miss my friend." Missing the connection, friendship and the feeling of being known on a deep level is an incredibly heart-wrenching aspect of a breakup, as Bróna's astonishingly moving song dives into with illuminating detail.
Lushed, 'Adore Me, Pt.1'
The Galway electronic artist only has one other release under his belt, 'Wish u were here' from earlier in 2023. We can't find much info about the producer online at all (feel free to contact us if you're reading this), but the potential to build on his skills is thrilling. His Soundcloud is full of glimmering synths, cleverly thought out beats and warped samples/voice recordings. The beat drop at around 3 minutes 42 seconds into the track is all-consuming, built for underground dancefloors and summer raves. 'Wish u were here' had more drum 'n' bass influences, but his choice of rhythms across all electronic, techno and house genres is expansive.
Fintan Scanlon, 'Work in Progress'
The title track from his new EP (which arrived on April 1st) sees the multi-instrumentalist, songwriter and producer from Waterford embracing nostalgic rock, country songwriting and self-reflection. "It's not my battle to fight," he belts. "Wait until it's over / Before you speak you're mind / Just stop, stop and think it over / Before you act...'Cause I'm gone / I'm leaving my troubles behind" Involved in music professionally for over 20 years, Fintan's background lies in choral and orchestral music mixed with a love of rock, blues and folk. He's managed to create a unique brand of guitar driven rock for himself, as heard on the new project.
John Hayes, 'Coogee Moon'
Having played bass with one of Limerick's best known musicians, Brian O'Connor in the late '80s, early '90s, John Hayes has returned to music after a 20 year hiatus with his love song, 'Coogee Moon'. The single was originally written in 2019, and was planned for recording in March 2020. We wonder what happened? Oh yes, Covid. Sidetracked by the pandemic, recording resumed in autumn 2022. The results are impressive. Brian O'Connor and producer Patrik Leppanen laid down their tracks at Sleepy Killer Studio Oxelosund, Sweden, while John Hayes and Sarah Croker recorded their parts at Open Door Studios in John Square, Limerick. With a gravelly voice that stands out from the crowd, it's a throwback style of country-rock/folk that takes influence from Americana and blues-rock of Nashville.
Advertisement
Listen to the playlist in full below.