Lisa McInerney: "Why is something that's set in a working class community not seen as a 'universal story' – but something that's set on a university campus is?"
As she releases The Rules Of Revelation, the highly anticipated third book in a trilogy that kicked off with the Women's Prize for Fiction-winning The Glorious Heresies, Lisa McInerney sits down to discuss Cork, class, gender, music and adapting her work for the screen...
She may have been reared in Co. Galway, but Cork City's unique flair for hyperbole has clearly rubbed off on Lisa McInerney.
"I'm actually dying," she says. As far as I can tell, Lisa isn't, actually, dying – but by her own admission, she's definitely "a bag of nerves", in the run-up to the release of The Rules Of Revelation, the third book in her acclaimed trilogy, based in and around the northside of Cork City.
"It's horrible," she laughs. "You'd think by the third book you'd be like, 'Ah, I'm an old hand – I don't worry about these things!' But I feel fucking terrible..."
The people of Cork – and particularly its northsiders – have a gift for talking in logic-defying codes and roundabouts; for favouring bizarrely dramatic flourishes and sing-song turns of phrase over direct statements. For a relatively small city, Cork has a fierce sense of its own identity – something it takes immense pride in. It's no wonder, then, that the city not only turned Lisa into a writer, but ultimately became a central character in her bestselling trilogy.
Although she was raised by her grandparents in Gort, in south Co. Galway, Lisa's love affair with the Rebel County started early – spending summer months during her childhood visiting relatives in Cork. She went on to relocate to the city as a young adult, to study English and Geography at University College Cork.
Advertisement
Arse End of Ireland, a blog Lisa started writing in 2006, drew the attention of another honorary Corkonian, Kevin Barry. He became an early champion of her work – commissioning her to contribute a short story to Faber's 2013 anthology, Town & Country: New Irish Short Stories. In 2015, at the age of 33, she published her first novel, The Glorious Heresies – which helped to establish her as one of the country's most renowned writers.
"Oh my God, it doesn't feel like six years," she exclaims. "I still feel like a writer at the very beginning of things. I really haven't settled into the concept of myself being this 'cultural figure', or anything like that.
"The Glorious Heresies did really well quickly, and it felt very breakneck," she continues. "So I haven't had a chance to slow down, and have a think about things – to figure out where I'm supposed to be in the Irish canon, or whatever the fuck it might be. I suppose I'll have to do that at some point – but I just keep ploughing on.
"I teach a little bit of creative writing here and there, and that's one of the things that I tell all the hopeful writers: 'Nobody has a fucking clue what they're doing'," she grins. "I certainly don't!"
Although she's now back living in Gort ("I think it's exactly 100 miles from Cork," she sighs mournfully), her beloved city by the Lee continues to occupy a special place in her heart: "It's the only city that I feel at home in," she says.
But while Derek Mahon found inspiration in the "yachts tinkling and dancing in the bay" in his 1985 poem 'Kinsale', Lisa is more interested in the council estates on the northside of the city.
"When you look at that side of Cork, you have this fascinating mix of communities," she notes. "You have the very working class communities of Mayfield, and then literally over the road you have Montenotte – where there's a lot of Cork's old money. That mix is very typical of Ireland, and social class here. It's just so permeable. It's one of these things that you can't even tackle in the way you might in the UK or the US. We have our very own, very muddled class system."
Advertisement
Class – and how it can dictate the course of our lives – plays a prominent role in the trilogy. As such, labels like 'working class laureate of Ireland' have been thrust upon Lisa since the early success of The Glorious Heresies. While she tells me she never set out to "represent a community", her own background has certainly informed the direction of her work.
"I'm from a working class family – so when I'm drawn to characters, they tend to be working class ones," she says. "And not just because I feel that these characters are overlooked in fiction – even though they are. It's just what I'm drawn to."
Although Lisa is one of several prominent Irish writers putting working class voices at the centre of their work, the publishing world remains a notoriously middle class-oriented space. Does she think that's changing?
"On a surface level, I'd say it is," she posits. "But there is a disconnect. It seems like everything that a working class writer writes, or everything that features in a working class neighbourhood, is still almost ghettoised as 'working class'. That becomes a genre unto itself. The themes that are tackled are seen as themes very much pertaining to one socioeconomic class, and not universal themes.
"Why is something that's set in a working class community not seen as a 'universal story' – but something that's set on a university campus is? What have we decided is the norm?"
When queried about the lack of working class voices in modern literature, Zadie Smith once pointed out that "the great working class monument is music" – hip-hop, rock and pop music in particular.
"I'm a contributing editor for The Stinging Fly, and we're really focused on trying to diversify the voices that appear in the journal – but that's assuming that those voices are interested in traditional publishing, and in writing short stories, poetry, or essays," Lisa says. "A lot of time, for young people, other artforms seem more immediate, accessible and welcoming. If you said to a young fella on a council estate in Ireland, 'I think you should write a book', he'd probably think you're insane. But if you said to him, 'I think you should do a bit of spoken word, or write a song', he'd go, 'Yeah, maybe!'"
Advertisement
In The Rules of Revelation, music provides an important source of release, escape and expression for the trilogy's protagonist Ryan Cusack, and his band, Lord Urchin.
"I have absolutely no musical capacity or capability whatsoever!" Lisa admits, laughing. "I can sing for you in a karaoke situation, but that's about it. You know that saying: 'All writers want to be rockstars and all rockstars want to be writers'...? That's it. I understand music as a different artform, that requires different skills and passions than what I have. I approach it as a fan, and as someone who really admires it. I love listening to music, and collecting music – but I can't play it, and I can't understand it!"
So she won't be penning any of the tracks for a potential real-life Lord Urchin album?
"Well, I could, but they wouldn't be great!" she grins. "They'd probably all be in limerick form! We'll get Cork legend Stevie G or someone to write them for us..."
And her favourites on the Irish scene at the moment?
"I've been dancing between Soda Blonde and Wyvern Lingo's new stuff," she tells me. "Those two have been keeping me going. Often I'm playing them for my kid here, going, 'And they're Irish you know!' He's constantly shocked when somebody good is Irish! I'm like, 'Believe it or not, we're actually really good at music! We're as good at music as we are at literature!'"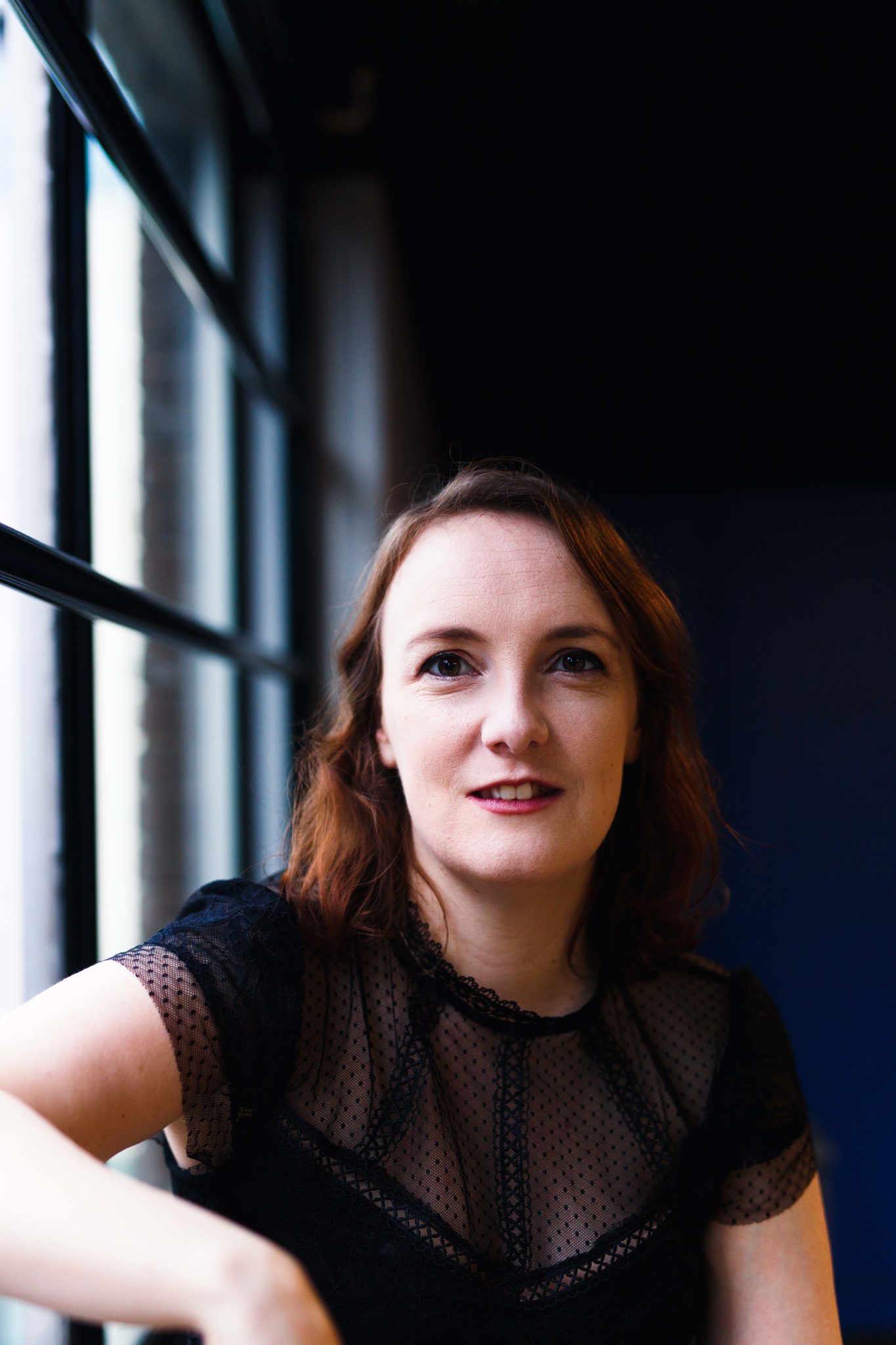 Advertisement
The vibrant diversity of Irish music right now reflects a country at a point of transition – with a newfound sense of confidence in the wake of both the marriage equality and abortion rights referendums. In The Rules Of Revelation, these wider societal changes are explored through the lives of the central characters – providing a particularly interesting commentary on gender, and its changing role in our lives.
"That's a big thing in the character Mel, who can't quite decide whether it's full of notions to question gender in the first place," Lisa says. "That's definitely a working class thing, too. We might have ideas about ourselves, but we're very tentative in how we grasp them – because we're so terrified of being judged, or showing up our families.
"I had these great hopes after the two referendums, that we were moving past this concept of a very narrow binary, in terms of gender, and what we can achieve, and how we think of ourselves," she continues. "Some of us go, 'I'm trans – that's who I am". But more of us take a lot longer to figure it out, because even the binary seems like nonsense. I've been hoping that we can have these new conversations around that, and move beyond it – and think of new ways of existing, and all the different kinds of people we can be."
As Lisa points out, one of the biggest issues with gender is how it can shape society's perception of a person.
"In the novel, you look at the likes of Ryan, and the path he took through life – it very much was informed by his gender," she explains. "Not so much in terms of how he saw himself, but how everybody else saw him. As he says at one point, once your voice breaks as a fella, you're not a child, you're a problem.
"With gender, it's all about how the rest of the world looks at you – and what the rest of the world thinks you are capable of. They're the parameters, more than something that's inside yourself – where you think, 'Well, I'm a woman, I cannot possibly be a predator'. It's more that the rest of the world is going, 'Well, she's a woman, she cannot possibly be a predator'. Or, 'He's a boy, so he can't possibly be a victim'."
She's referencing a particularly painful event in The Glorious Heresies, when then-15-year-old Ryan is raped by the older woman who lives next door. The trauma of the incident is revisited once again in The Rules Of Revelation.
Advertisement
"I wanted to come back to it, because people are still saying to me, 'And of course, his neighbour seduced him...'" Lisa remarks. "And I'm like, 'How did she seduce him – he was asleep? She gave him so much alcohol that he passed out!' Even when looking at literary characters – let alone the complexities of real life – I felt that people were very unwilling to think about what had happened, if it wasn't spelled out completely for them. So in this book, there's a bit of a meta-commentary on it."
Although far from 'crime novels', the trilogy deals directly with what polite society likes to call the 'underworld', of drugs, crime and sex work.
"The idea that the underworld, or the black market, exists on a completely different plain in Ireland – and we never have to look at it – is bloody nonsense," she notes. "We have an astonishing capacity for various inebriants in Ireland – a lot of them being illegal. And we're very good at taking them! So this concept that we can even call it the underworld... What's the underworld? Who are you getting your bit of grass from?! You're probably just getting it from a student, or someone you know. And he's probably just getting it from someone he knows. You'd probably have to go five steps up the ladder, before you meet 'somebody scary'.
"There's this real overlap between legitimate and illegitimate life in Ireland, that we don't want to acknowledge," she continues. "It's the same with sex work. When I was first writing Georgie, she was definitely a girl who went into that line of work out of desperation. It was street prostitution, which is seen as the most dangerous version of sex work. Even now, that kind of overlap is starting to happen here. People are going, 'Well, I'm a sex worker, because I sell nudes on OnlyFans'. Well, yeah, technically you are – but there's a very big gap between you and this character...
"Of course this blurring between the black market and the legitimate market has to be examined by politicians," she adds. "They need to think about whether the laws and restrictions we have in place are fit for purpose. But I won't hold my breath! I can't imagine the lovely boys from Fianna Fáil and Fine Gael having a good think about these things!"
Even so, Lisa remains unexpectedly optimistic about the future of Ireland – choosing to end her trilogy with an emphasis on reinvention and reassessment.
"When I was writing this, it felt like this was what Ireland could do as well," she says. "We had been through an awful lot of turmoil, and we were stepping into a new century – and going to reinvent ourselves further. It felt very hopeful. I hope it still does. Covid's knocked us back a bit – but at the same time, look at all the ingenuity, and innovation and community, that's come out of it. Yeah, we're all miserable – but people bounce back fairly fast!"
Advertisement
Speaking of reinvention – the success of Lisa's trilogy has also found her carving out a new path as a screenwriter, as she adapts her work for an upcoming TV series...
"There's lots of stuff that works in a novel that can't happen without really deflating tension in a television series – so it's been a steep learning curve!" she reflects. "It was all on track – but of course, Covid knocked that project back as well. Everything quickly became much more difficult in TV land. But it was really invigorating to go back and look at the story differently – and try to figure out how to tell it all over again."
The Rules Of Revelation is out now.