Limerick: "The River Shannon has claimed the lives of far too many of our loved-ones to count"
Over the past five years, Limerick has consistently maintained the highest rate of  suicide  nationwide.  Limerick city resident Molly Cantwell explores the efforts being made to reduce these numbers, and possible factors in the mental health crisis keeping this city in a chokehold. Trigger Warning: Mentions of mental health issues,  suicide, alcohol abuse, drug use, etc.
Limerick is a powerfully creative and artistic city. It can be – and is for many – a beautiful place to live. And yet there is something seriously awry in Limerick that no one seems to be able to explain. Or not fully anyway.
I am about to make a startling statement, but it is true.
There's barely a single person in Limerick who hasn't been affected in some way by mental health issues or suicide.
I speak, first, from personal experience. Many of the people I've hung out with over the years have family and friends they've lost to suicide. Others have themselves sat in the dimly-lit University Hospital Limerick Accident and Emergency Department, begging for help, only to be turned away. They have felt a creeping sense of despair. I have too, that so little is being done at official level to change the dynamic in a city I love.
The figures are there to underline this sense that a deeply-rooted malaise has taken hold. The latest HSE National Office for Suicide Prevention Report has revealed that Limerick continues to claim the top suicide rate spot: it has held this unwanted title for almost ten years and maybe much longer. Average figures from the three years leading up to 2021 show that the suicide rate per 100,000 population in Limerick city is 20.2 – the highest in the country by far. Back in 2019, the average Irish rate of suicide was 8.5; in Limerick, 16.7. Even further back, in 2014 the average suicide rate in Ireland per 100,000 people was 11; in Limerick it was 27.1.
Advertisement
Our biggest feature in Limerick is the River Shannon, a massive body of water that churns through the heart of the city. It should represent a symbol of hope and of freedom, as important rivers so often do. It could define the city in a positive way. Instead, the river has claimed the lives of far too many of our loved-ones to count. It has become a danger. A source of despair.
Our second biggest feature is pubs. Is there a connection? There is little doubt that alcohol does not mix well with depression, and that night-time suicides will often happen after too much alcohol has been taken.
The stubborn nature of the suicide figures confirms that the problem isn't going away. And yet, there is no evidence of any sense of urgency about the official response.
Waiting lists for mental health services in the city and county start at 6-8 weeks. That's the lower end of the scale, with public services or charities often having a much longer wait-time. In a city suffering as badly as Limerick is, this is clearly not good enough.
But that is how things stand, and – in the midst of the hardest winter in a lot of people's lifetimes, with a cost of living crisis, an energy crisis, and a housing crisis escalating in real time – it's hard to see a way out of the syndrome. It is as if we are wading through quick-sand.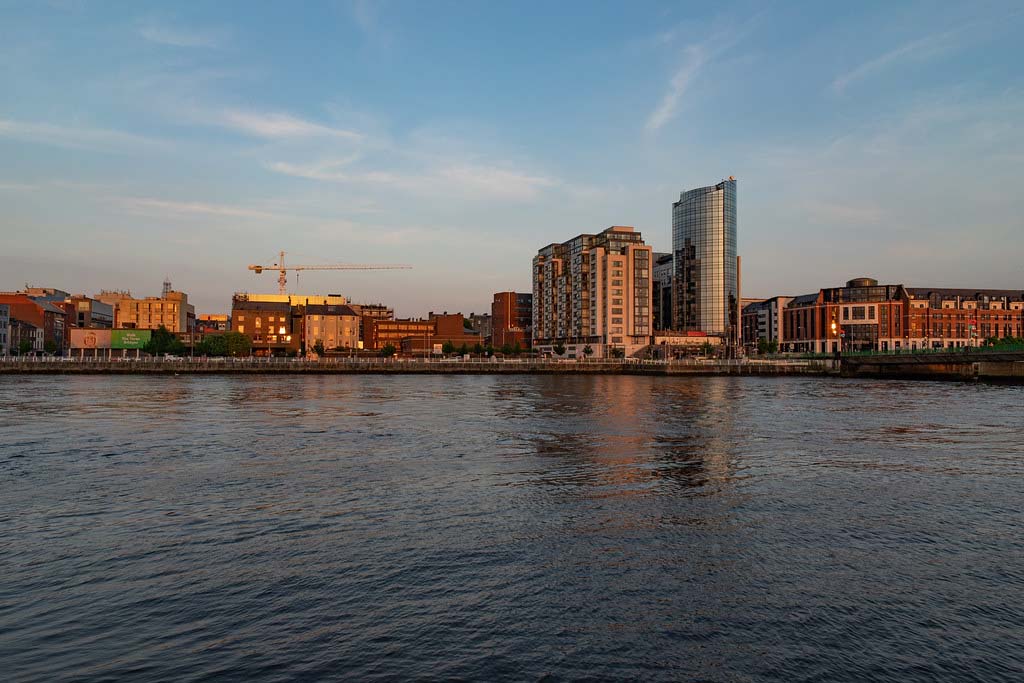 250 INTERVENTIONS
Advertisement
It is tough. It is dispiriting. And yet, all hope has not been abandoned. In my experience, Limerick is home to some of the most creative, beautiful souls – all of us desperately trying to fight our way past not just the shadow of the old title "Stab City" but also the more recent "Suicide City".
It is a process that takes hard work and commitment. But that desire to change the dynamic exists now. Volunteer-led groups such as Limerick Treaty Suicide Prevention, Limerick Suicide Watch, and Limerick Marine Search and Rescue, are fantastic organisations.
Limerick Treaty Suicide Prevention volunteers patrol the three bridges of Limerick City, with the aim of providing help to people at their lowest. They patrol four nights a week, and also offer a phone service where a member of their welfare team will be available to chat 24/7. The volunteers have been together since 2018, and have been gaining incredible support from the public.
The group doesn't have permanent home, so they operate from a temporary base, and use their LTSP van, and a car, to organise their watches.
"We can't say we weren't technically offered a base, but we were offered a space that wasn't fit for purpose," Chairperson, Matt Collins, tells me. "The space we were offered was completely burnt out, it would've cost €100,000 easily to have fixed it up. We just can't ask the public to donate that kind of money, especially in a cost of living crisis and coming out of Covid.
"The space was also quite far away from the river. We can't operate like that. We need to be close to the river all the time, not dragging people – at the worst moment of their lives – miles away to a base elsewhere."
There is considerable support for what they do, but relying on donations from the public is not sustainable either. When I go on patrol with them, they are greeted warmly by everyone that passes. But turning that good-will into the kind of financial support an operation like this needs is extremely difficult. They need Government subvention. That's the bottom line.
Advertisement
Historically suicide has been far more a male than a female issue. In Limerick, even that is changing. Over the lockdown, the city experienced the most serious increase in suicides in the entire country, with rates doubling. Central Statistics Office data also shows that – for the first time – the gender split in these suicides was more or less even.
"In 2021 we had 250 interventions by the river," Michelle Meaney, Secretary of LTSP says. "That's not to say that 250 people went into the water – it's not 250 worst case scenarios. But it's 250 different people that needed us, in that year alone. In fact, we would have had other cases outside of our patrol times, and on our emergency phone, that weren't taken into account in the data, as well.
"If we have that many, then Limerick Suicide Watch probably have the same number, Haven Hub probably have the same number, or more. If we aren't there to deal with those say 1,000 people, then who is? Because there's a reason they're coming to us."
MEAN STREETS
It's heart-breaking to think that – without these voluntary organisations – Limerick's rates of suicide would be far worse again. But this leads to a further question – is the focus of these groups on the river a problem in its own right?
Kieran Godison is chairperson of another volunteer group, Limerick Marine Search and Rescue. He insists that Limerick's suicide problem isn't just about the river.
"If there's been a peak in suicides, it's definitely not been in the river," states Kieran. "We haven't had to search for anyone for about three years. There are definitely people still going in, but they're being taken out straight away."
Advertisement
Kieran speaks incredibly highly of LTSP and Limerick Suicide Watch. However, he makes the point that, while LTSP are hugely helping people, vulnerable individuals do know that they're there. They know their uniform, their patrol times, etc. And the fear is that this may drive those people to other methods or means, whereupon no team of trained experts can save them. Interventions, in other words, can only achieve so much.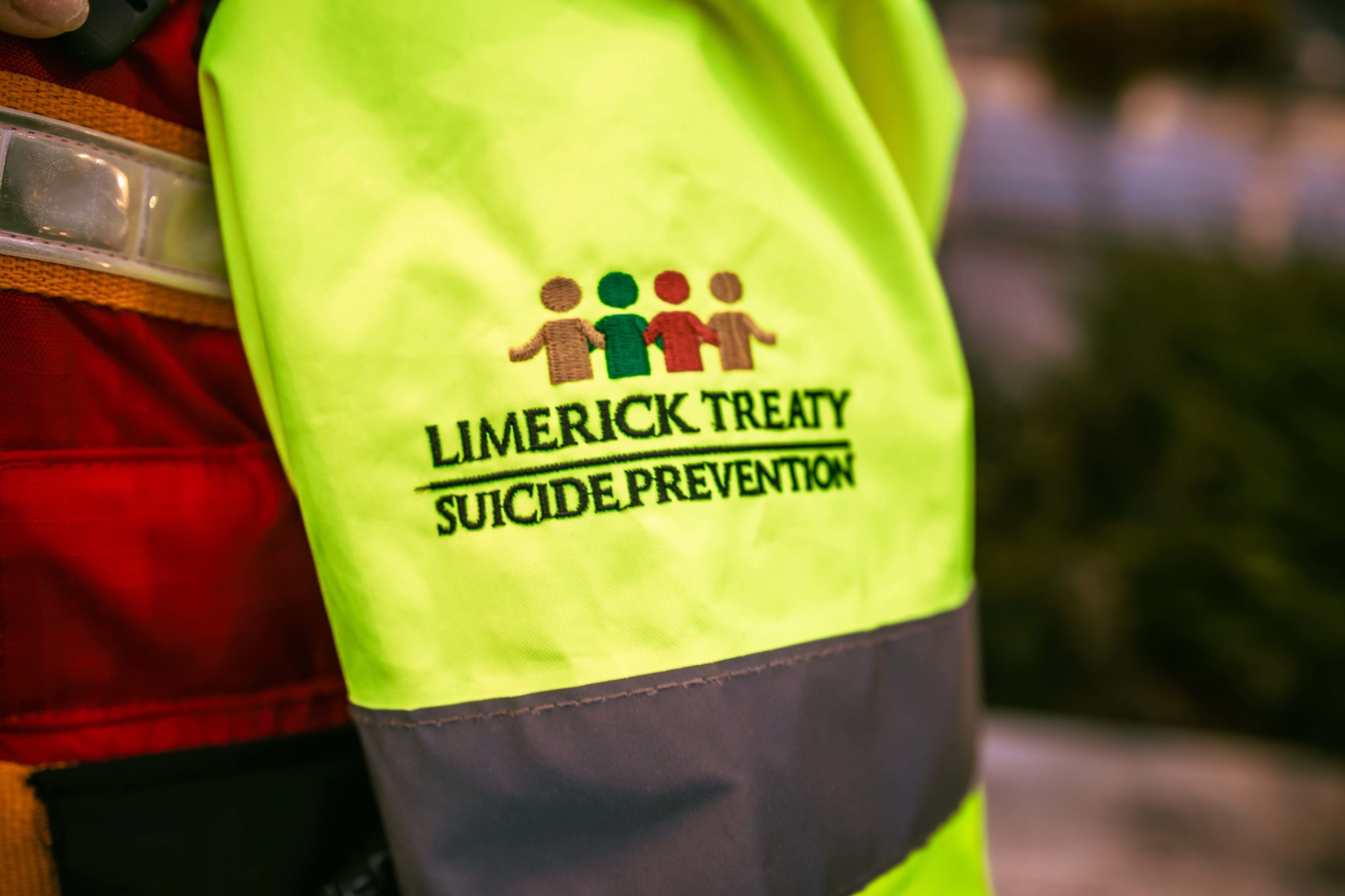 "In fact we've had several incidents, and so have the rest of the organisations, I'm sure," Godison continues, "where we've taken people away from the river, put them in the back of an ambulance and sent them off to hospital – and before you've had time to think, they're back down there again. You bring people to the hospital – and two or three hours later they can sign themselves out and say, 'I'm grand' – and walk out the door. To me, that's just wrong."
LTSP had raised the same point. When a person is pulled from the edge, the organisation has two options: get the person arrested to keep them safe in police custody or bring them to the hospital. Either way, without a mental health crisis wing or a properly equipped emergency department, the person is unlikely to get the care they need. People who have been contemplating, or have attempted, suicide are released back onto the mean streets. Some are promised over-the-phone counselling from the HSE the same week, but insiders say that this is very rarely received.
"The biggest issue is with the mental health system in Ireland and with the hospitals," Michelle Meaney confirms. "There're no real supports there, so, if somebody is feeling down or wants help it's really hard to actually get that help. Eventually their mental health does decline and an awful lot of the time they feel that suicide is the only way of getting out of that mental state."
How much longer can Limerick people wait in what amounts to a twilight zone, where mental health services are woefully inadequate? The best answer is: they shouldn't have to.
As to why people in Limerick seem to be so vulnerable, even within my own friend group deep concern has been expressed about the lack of cultural outlets and non-alcohol-based activities in the city. Problems with alcohol in Limerick tend to start young.
Advertisement
"There's a huge issue in Limerick with drugs and alcohol," Michelle argues. "We see it all the time, nearly on a nightly basis, especially back during Covid. There's a massive knock-on effect with that. If you're going through something and you're drinking or taking drugs, it blows things up in your mind and makes everything uncontrollable.
"As a nation," she adds, "if someone has good news, bad news, something to celebrate – we end up in the pub. There are other fantastic things like women's sheds, men's sheds, rowing clubs, music groups, etc., but we always turn to the pub first. I think in Limerick we have great things, but you really have to look for them."
CHANGING LIVES
The truth is that – based on talent – Limerick could easily become a cultural beacon within Ireland.
"I feel maybe the lack of funding for Limerick is a form of punishment for the family feuds and violence that gave Limerick the 'Stab City' name," Ms Meaney suggests. "But I don't think one city should be favoured over another. It's almost like we're waiting for people to put Limerick on the map, but we don't seem to get anything back from it. The government give out huge money to Dublin and will say 'let's clean up Dublin for tourism', before they'll come down to Limerick."
With so many fantastic young musicians, rappers, sports people, and so on, active in Limerick, the number of cultural outlets is surely under-representative.
"There's a lot of positive spaces being taken in Limerick, but we can only do so much," Michelle sighs. "We can spread positivity on social media, we can be here for people. When events are being held in Limerick, and so on, it's fantastic, but that goes back to individual people and organisations. There's no backing from anybody higher up."
Advertisement
There are, however, some reasons to be cheerful.
"The public are amazing. We can't thank the public enough," Michelle beams. "We've had companies come forward to help us out and we've had individuals come forward and run fundraisers that have completely gone past our wildest expectations. Everything we have is from the public – we haven't had any governmental funding. Maybe the odd small grant here or there from the council, but that's it.
"We've been asking the council for a base for so long. A company offered us a container, and so all we need is a patch of land, but we can't get one. We don't need something big – just something we can store our gear in, and have our tea breaks in during the winter.
"Most importantly, if we have somebody in distress and we're waiting on a family member to come pick them up, we want to make sure they're not standing out in the rain and we can give them a little bit of privacy. We've asked for this from the government, from the council, from a lot of TDs and to be honest, we're getting nowhere with it."
While not solving the suicide and mental health crisis in Limerick, groups like LTSP are certainly saving – and changing – lives.
"I've met people who I've had interventions with and they've thanked me," Michelle says, choking back her emotions. "They've told me that whatever the case might have been that they really wanted to end their life that day – and then, if they were trying to get their kids back from care, they've their kids back, for example. I know people who were hooked on drugs that – six months later – I met on the streets and they told me they'd gone to rehab and they're now sober. I've met people who were homeless, that have gotten houses – things like that.
"I'm not saying everyone I've met would've died, but some of them were literally steps away from the water. I've seen the impact – and that's only my experience. This group has made a huge impact on the city."
Advertisement
• Donate to Limerick Treaty Suicide Prevention through their iDonate link here. If you've been affected by any of the issues in this article please contact the Samaritans on 116 123, Pieta House on 1800 247 247 or text HELP to 51444, text HELLO to 50808, or call the emergency services 112 or 999.