Hero Of The Year – Charlie Bird: "Please, all of us, extend the hand of friendship"
As a news reporter, and later US correspondent with RTÉ, Charlie Bird became one of the best known figures in Irish life – and one of the most loved. There was widespread shock – and an extraordinary outpouring of affection – when Charlie revealed, in a live radio interview with Joe Duffy, in October 2021, that he had been diagnosed with motor neurone disease, and that it was terminal. In the intervening period, Charlie has battled the illness bravely, raised money for charities and written (with Ray Burke) an award-winning book Time And Tide – which was named Biography of the Year at the recent Irish Book Awards.
Life is cruel. We all know that, but there are times when the assertion seems especially necessary. Your voice is a precious asset. It is how we communicate. But it is all the more so for someone who is a radio and TV reporter. It is your livelihood. It is an expression of what you're good at. It is an essential part of your persona, and of your self-image. To a very large extent, it is you.
So it was for Charlie Bird. For as long as any of us can remember, he was one of the leading reporters on RTÉ, appearing regularly on the evening news. He did a stint as Washington Correspondent, a pivotal role in the RTÉ pantheon. As the years passed, for many, Charlie Bird became the embodiment of RTÉ news – a regular on the main TV bulletins through the decades and one of the station's biggest stars.
We all knew Charlie's voice. So much so that listeners spotted that something might be wrong when they heard him sounding not quite like himself, in an interview he did on RTÉ radio. It was a follow-up phone call from a friend that prompted further analysis. Charlie was losing his voice. Then the diagnosis was confirmed. He had Motor Neurone Disease. It was, the medics said, a death sentence. It was a question not of 'if' but 'when'.
Charlie wasn't going to hide. Far from it. He decided to go public quickly. He would go down fighting. And he would do absolutely as much as his increasingly ravaged body allowed him to, before the grim reaper finally came to exact its brutal toll, That was the way Charlie was wired. Is wired.
And so, in the intervening 14 months, he has climbed Croagh Patrick in the celebrated Climb with Charlie. He has learned to use a cloned voice to speak. And he has written a book, with his old friend Ray Burke, fittingly entitled Time And Tide, which lifted the Biography of the Year gong at the Irish Book Awards recently..
Advertisement
We have interviewed Charlie before for Hot Press. But – in what we and he both know might turn out to be a last hurrah – we wanted to ensure that this dramatic period in his life would be captured in these pages and so we asked: would Charlie be available for a Hot Press interview? Charlie is a trouper. He said 'yes'. But it would have to be done by email. That's what works best. And so we sent through a slate of questions.
Which is why what follows doesn't feel exactly like a normal Hot Press interview. The ebb and flow that happens in a conversation is impossible to replicate. There is careful tweaking required. But it is, nonetheless, a powerful and very moving reflection on a life lived brilliantly and to the full.
And, in particular, on the impact of a deadly disease on a man and his wonderfully loyal and loving family.
Here's to you, Charlie Bird.
You're a Bruce Springsteen fan. Have you had a chance to listen to his latest album?
I am a late-comer to Bruce Springsteen, and as I am answering this first question, I am crying. Yes, he has that affect on me. Myself and Claire were lucky to see him twice, the first time in Kilkenny and the second in Croke Park. I have become a huge follower now. I really love his music and I play him all the time. And I love a his new album Only The Strong Survive. It has a real connection for me: I might be strong, but my battle now is to try and survive until, hopefully, I will see him in Dublin next May.  I would love to meet him.
Are there songs or albums of his that stand out?
In my funeral arrangements, I want his great song 'Land Of Hope And Dreams' to be played. So Brucie means a lot to me now. For most of the past year, we have been listening to his last album Letter To You.
What other music moves you?
Another CD I never stop playing is Astral Weeks by Van Morrison. I just love it. When I was a young lad growing up in Goatstown, I used to go to the Stella House in Mount Merrion, and who did I dance to? Yes, Van Morrison. I love Elvis, Johnny Cash, Sam Cooke, Maura O'Connell and Mary Back. But something strange happened to me about four or five months ago. I get tired a lot, and have to go to bed early – and one evening I was flying through music on YouTube, and I came across The Highwaymen. Who are they? Johnny Cash, Willie Nelson, Kris Kristofferson and Waylon Jennings. And now I listen to it every night: a concert they played at the Nassau Coliseum in 1990. I just love it. It is amazing. Yes, every night before I fall asleep I listen to it. I am blown away by the music.
Advertisement
You got a great reception from the audience the night of the Bono one-man show in Dublin – it must be hard to hold back the tears in a situation like that.
Yes, minutes before Bono came on stage, someone shouted out that "Charlie Bird the Legend" was here, and the whole theatre stood up and started clapping and chanting my name. It took me a few seconds to come to grips with what was happening. I had been given a box in the theatre, which we were sharing with Pat Kenny and his daughter. I was just completely blown away. Across the theatre, in a box as well, were President Michael D and his wife Sabina, and Micheál Martin and Leo (Varadkar), and they also stood and applauded me. O my God, as long as I live I will never forget that. I am sure poor old Bono must have heard it as well, just minutes before he appeared on the stage. Gosh, what was going through his mind?
Music takes a person out of themselves. Is it something you can turn to in moments of despair?
Yes, music has helped me. I have told you about The Highwaymen – please look it up they are just so amazing. Four of the biggest names in country and western music came together. It is remarkable music – and I am so mad that I listen to the tunes every night! But, over the years, I had mad notions about music. Every Christmas Day, I'd play the Kilfenora Céilí Band – and I would jump around the kitchen. Now, I might not be doing the jumping this Christmas Day. I love Christie Hennessy as well, god rest him. And another of my favourite artists was Frank Harte. And my party piece was to sing 'Henry My Son' – I knew all the words – and my second party piece was 'The Auld Triangle'. O my god, I was mad!
There must be really dark days – is there a part of you that is raging about the fact that this illness has attacked you?
Yes, I have Dark Days almost every day, but what brings some light into the day is when I am out, and the greetings I get from almost everyone. I can't change the fact that I have MND, and that it's a terminal illness, and I just have to face up to the fact, that maybe sometime in the next twelve months I will pass away. I have no intention of hiding away – and for as long as I can, I want to help everyone who is in a dark place. And up until my final breath, I am going to continue to extend the hand of friendship.
Was there an initial period of denial, or did the momentum of it make that impossible?
Well, for most of last year, before I got the dreadful news, I was told by my consultant and my doctor that they didn't think I had motor neurone – but, in my head, and I kept telling my wife and two daughters that I believed I HAD.  I'd seen my great pal and colleague Colm Murray die from this dreadful disease. Now I didn't, and still don't, blame my medical team, because Motor Neurone can be extremely difficult to diagnose. So when I finally got that phone call, I knew what was coming down the road. Anyway none of us knows what might be around the corner.
The success of Climb With Charlie is a bit like that!
Climb with Charlie was a mad notion. It was a top-of-the-head comment last December, when Ryan Tubridy on The Late Late Show asked me what was on my bucket list – and just on the spur of the moment, I said I would like to climb Croagh Patrick with my former RTÉ colleagues. After the commercial break, Ryan told me, on air, that social media had gone mad and half the country wanted to climb with me. And that is what happened on the 2nd of April: thousands and thousands of people climbed mountains and hills and stairways all around Ireland and abroad. It turned into a national day of celebration, coinciding with the lifting of travel restrictions a few weeks earlier.
Advertisement
You raised a lot of money for charity...
The most mind blowing thing of all, I raised over three and a half million euros to be shared between the two charities, Pieta and the Irish Motor Neurone Disease Association. And even wilder still is that image of Daniel O'Donnell singing for me at the top of Ireland's Holy Mountain. And yes, Matt Molloy of The Chieftains playing flute beside him as well. And even madder again, over thirty members from the local Clew Bay Pipe Band playing for the first time ever, at the top of the Reek. Local people have told me that the 2nd of April, and Climb With Charlie, will go down in the annals of the history of Croagh Patrick.
When you were diagnosed, was there a feeling that the idea of hope had been stolen from you? Or a feeling: this is so fucking unfair?
Can something be unfair? Yes, as we go through life there may be many unfair things. But all of us just have to confront the reality that we are facing.
Was it a challenge for you initially, opening up your life and your vulnerabilities to the world?
In a way, I simply decided to confront my situation head on. Initially, when my voice started to go, I had been invited on a radio programme – nothing to do with my illness – but someone rang me afterwards asking me if there was something wrong with my voice and I just 'fessed up that I was having health problems. So I took a conscious decision not to hide from what was happening to me.
Did your experience as a broadcaster help – or did it make you feel more exposed?
Behind the scenes, Joe Duffy had been helping me with medical appointments and even an offer to drive to them and back home again. So when I got my diagnosis, I did an interview with Joe. I just decided I was not going to hide from my situation. And in a way that decision was the birth of Climb With Charlie and everything that flowed from that.
Was there a sense that there is no possibility of hiding – and therefore you might as well put it all out there?
I had been a public figure in a way and just decided to confront my situation head on. And I will be blunt. I have no regrets over that decision. I have had hundreds and hundreds of letters and the one common message was that others with terminal illnesses were taking courage from my honesty.
Advertisement
How big a challenge was it, writing Time And Tide?
Well, I was blessed that my close friend Ray Burke, who had been my news editor in RTÉ, jumped on board straight away to write the book with me. We made a great team, and I am not going to hide from the fact that Ray turned my thoughts and writings into the shape of the book that you see today. Ray did the hard work and brought his skills as a great writer to create the award-winning book. I came up with seventeen chapter headings and Ray asked me to write down my thoughts, which I did by getting up at around six o'clock every morning – and then he turned my ramblings into the real book. Time And Tide was a partnership. It would never have happened without Ray and two of my other friends from what we call ourselves – the Kehoe's Gang.
Can you explain what the Kehoe's Gang is?
When I retired from RTÉ I set up a WhatsApp group with three close colleagues, Joe O'Brien, Ray Burke and Dympna Moroney. And every couple of months we would meet up for a few beers in the snug in Kehoe's and then go for grub in Gotham next door. And when I got my illness, we still met up, and the staff in Kehoe's would reserve the snug for us, which they are still doing. Anyway, my colleagues cast their eyes over each chapter of the book and would give Ray their thoughts – so in a way Time And Tide was co-operative effort with my pals.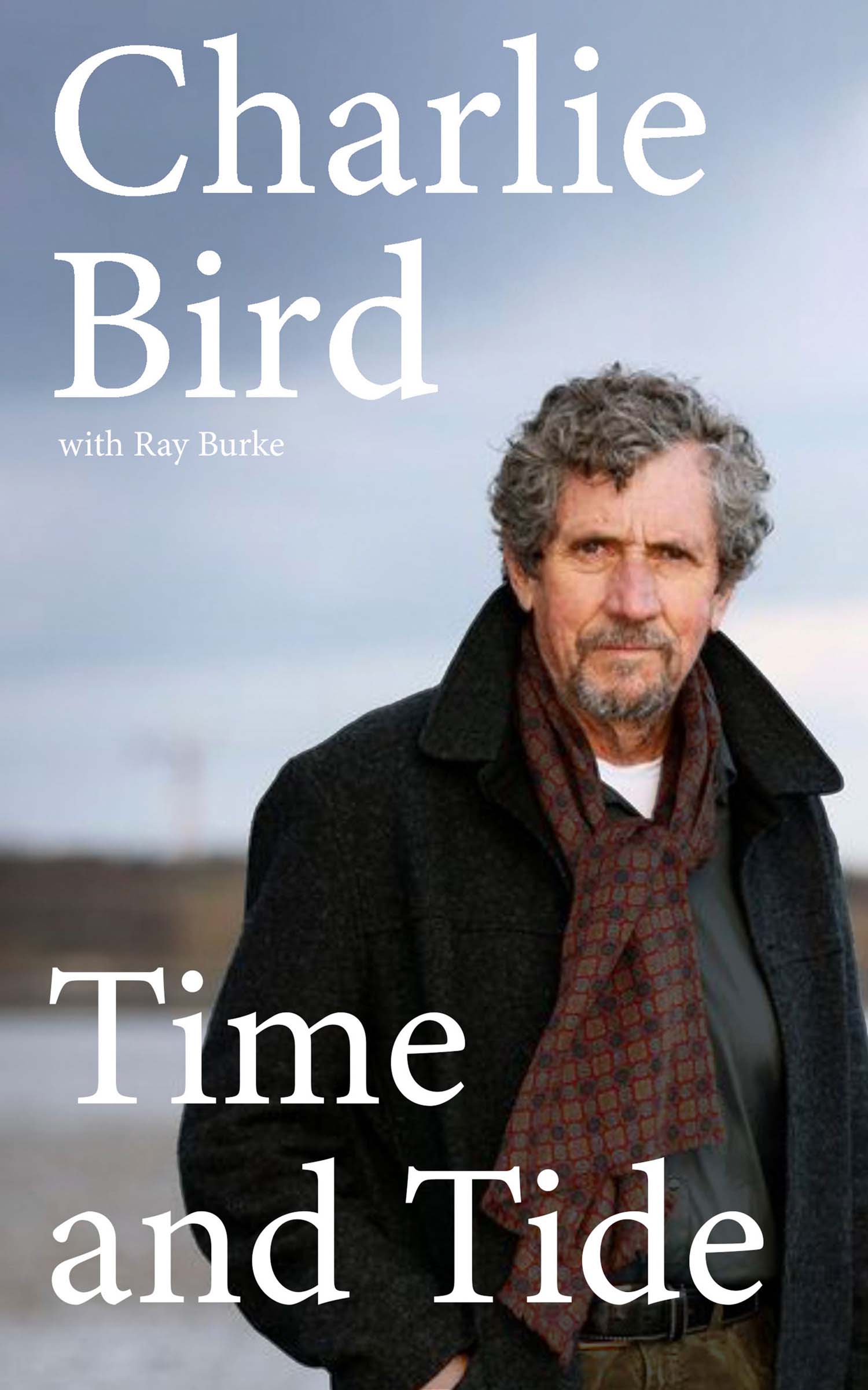 Did you have days when you felt: I can't go on...
I have no days when I feel I can't go on. I am going to work to create awareness and extend the hand of friendship while I still have my last breath.
Were you taken aback by the level of support and love you've received from strangers, both online and in person?
Yes, the level of support that I have received is incredible. For the first few months I was receiving between fifty and sixty cards every day. And over the months I received hundreds and hundreds of Mass cards. But the thing that really blew me away was the messages that I received from groups of school children from all over the country. Indeed all the schools in Westport led the support for me. Some of the beautiful hand-made cards I received contained five and ten euro notes – and the children told me that they wanted to give me some of their pocket money. Again: O My God. When I opened the cards, it totally blew me away and made me cry again.
The emotional aspect must be overwhelming...
It is really hard for me to describe the effect the support that I received from the school children had on me. Many of them sang songs for me and their teachers recorded the songs. The amount of support that I received from all over Ireland was just staggering. Climb With Charlie just struck a chord with the whole country, and with school children as well.
Your dog, Tiger, has been very important to you.
The outpouring of love for Tiger was just incredible. And when we were invited to schools and communities we always brought Tiger with us and he was the big hit.  The reception we received in a way cannot be described in words. But it just motivated me to continue. And often-times I recorded messages on my voice bank app which made a real connection.
Advertisement
You shared a powerful tribute to Vicky Phelan following her death in November – what was your relationship with her like?
Clearly I knew who Vicky was. But not long after I got my diagnosis Vicky did an interview on The Late Late Show with Ryan. I had been filming the documentary on my life on Inis Oirr, the smallest of the Aran Islands, and on the  Saturday morning after the interview the whole country was talking about it. She had spoken about the right of terminally ill people to die with medical assistance. The interview struck a chord with me, given my own position, and I decided to see if I could go to meet her at her home in Limerick. To cut a long story short a couple of weeks later myself, Claire and Tiger travelled to Limerick and we just hit it off. She had scones and tea ready for us. But we hit it off as if we had been pals for years.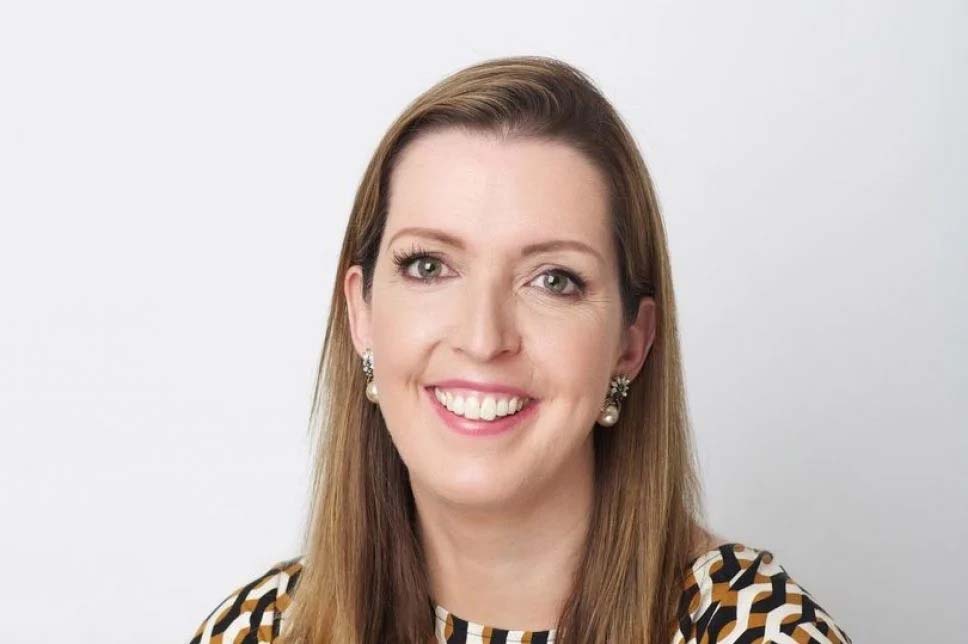 What did you talk about?
Our chat was not about assisted suicide, it was a general discussion about the challenges we were both facing. Though we never got to meet again, because of her illness, we chatted with each other over the years on WhatsApp messages. Indeed Vicky sent me a number of voice messages on the App. We just got on so well together, and her support helped me massively.
There was a huge feeling of sadness when Vicky died.
Yes. Vicky was my hero and like the rest of the country I was devastated by her passing. And it broke my heart. Vicky had wanted to travel to Croagh Patrick on the day of the climb, to wave me off, but her health prevented her in the end. But members of her family did come down and climbed the Reek to support me and to represent Vicky. I was really honoured that I was invited by her family to attend the memorial service that they held in Mooncoin.
Of course you try to put your best foot forward – but there must be a terrible, relentless aspect to what you are experiencing...
Well, I am just getting on facing the reality of the situation.
You've been spending time raising awareness about Samaritans – why is that cause so important to you, at this point in your life?
It is very simple. After Climb With Charlie, and its success, I decided that I wanted to continue extending the hand of friendship to help people who are in what I call 'dark places'. And I just came up with the idea of helping Samaritans, to raise awareness for the work they do. Samaritans are volunteers all around the country, who provide a year-round listening service, twenty four hours a day, and they are not passing judgement. They are just there to provide a friendly ear. I am so happy to help them, and it is part of my decision to continue extending the hand of friendship as long as I am alive and can still walk.  Offering this help is also helping me to keep going.
What do you think about the argument that suicide is a right – we don't choose to come into the world, but the right to choose the timing of our exit is inalienable?
I have made a decision I am not going to get involved in this debate. Yes, the thought went through my head, but it is not for me. I do understand why some people think about it, and I will say this: I am not going to pass judgement on other people who have a terminal illness.
Advertisement
When you reflect on your life, what do you consider to be your proudest moments?
For me it is simple. I failed every exam I ever did, I was a bad speller and I never went to university, yet I succeeded in having a great career in RTÉ. And I was awarded an honorary doctorate from UCD in 2004.
You really did have a fantastic career with RTÉ – is there anything you'd like to have done differently?
I will leave other people to talk and pass judgement on my career. Is there anything that I would have done differently? Not really. I keep telling people that getting a job in RTÉ was the equivalent of 'winning the Lotto'.
You've seen major political and social changes in Ireland from when you began your career – is Ireland a better place now?
As a journalist who covered the 'troubles in the North',  the Good Friday Agreement has turned Ireland into a better place. And I have already said this: my death wish is for the Good Friday Agreement to keep going from strength to strength. The success of the peace process is really important. I don't like using the expression 'the bad auld days' in relation to the North, but we have really moved on. Yes, there are still political issues and differences, but thankfully the peace process has been a great success.
You played a significant role in the campaign for Marriage Equality in the Republic – and your book on the subject has now been adapted for the stage. What kind of impact did that work have on you personally?
Of all the changes in Irish society, the most important one for me was the Marriage Equality referendum in May 2015, when we became one of the first countries in the world to actually vote for Marriage Equality.
How did you get involved in the campaign?
When you work in public service broadcasting, you have to be impartial and keep your views on matters to yourself – and I fully understood, and accepted that. So it was a bit strange for me to be asked to chair the first press conference for the Yes side in the marriage equality referendum. But I was happy to do it, and it led to me travelling around the country, chairing meetings, where family and friends were explaining the reasons they were going to vote 'yes'. I met so many new friends in the LGBTQI community around the country. Indeed Karl Hayden, who is a well-known campaigner for gays rights in Ireland over many years, said that I was now an 'honorary gay'. And I have asked, when my time comes, I want Karl to speak at my funeral and to place a small rainbow flag for me.
Do you feel as left-wing now, as you were at the beginning of the 1970s? Have you ever regretted your involvement in what was called Official Sinn Féin?
Yes, I did dabble with Official Sinn Féin for a few months when I was young and well before my working career began. I grew up with Tony Heffernan. We lived on the same street in Eden Park in  Goatstown and he was involved with Official Sinn Féin and roped me in, and I was active at constituency level for a few months and then just moved on. Many of the people I met there moved on to the Workers Party and then Democratic Left – and they ended up in the rainbow Coalition Government between 1994 to 1997. Indeed Tony Heffernan ended up being an Assistant Government Press Secretary.
Advertisement
You always came across as having a social conscience.
I never went to University, and thus never was involved in student politics, which many people did in the 1960s. But I did join the Labour Party and the young socialists – and I left the Labour Party after the great Dr Noel Browne walked out of the party during their conference in Cork. But as I started on my journey into journalism I moved away from politics. Living through that period – particularly in the late sixties and early seventies – it did give me a social conscience which I still have today. I joined in the protests over issues like Bloody Sunday, and make no apologies for that. Every person is entitled to have their own views, but as a journalist you can't wear them on your sleeve, and I was more than happy in relation to that.
Is there any other big change that you'd like to see in Irish society over the next 10 or 20 years?
I have one other death wish: that the Stardust Families finally get the justice they deserve. Antoinette Keegan, and all the families, are my dear friends and they have been with me every step of my journey. I love every one of them. As for the rest, I have my own views today – but the most important thing is that, thankfully, the electorate decide what parties are in power. Yes, I think there will be interesting times ahead. Unfortunately, I won't be alive to see what happens.
You spent some time working for RTÉ in the US – will democracy survive there?
I am really fearful of what is going to happen there. I am genuinely worried that the right-wing gangs with their guns could cause real problems in the future. I pray to God that Trump is not re-elected. I was Washington Correspondent, when Barack Obama was the first black person to be elected President. I was on the Washington Mall on that cold January day when over one million people were there to watch history in the making, as Obama was sworn in. Indeed, I was so caught up in this that – on the second time he was sworn in – I paid for myself to travel back to witness that second, history-making occasion. But I am really worried about what might happen in the States.
Everything that's happened, since you were diagnosed with MND, must have been fiercely tough on your family – how are they coping?
You ask about my family and my grandkids – how are they coping with what is happening? Well, like my wife Claire, they are there, by my side, all the time. The greatest memory of the past year is that image of my wife Claire, my two daughters, Orla and Neasa and my five lovely grandchildren in the church at the top of Croagh Patrick with me. It is an image that will always be there.
Do you think about your legacy, or what you hope to be remembered for?
Well, I am so happy that I was an honourable journalist and I can stand over any story I ever did. Climb With Charlie is my legacy as well, and the love that I have received from all over the country. Can I be cheeky, and say obviously I must be leaving some legacy, given that Hot Press wants me to answer questions.
But, if I were to sum up the legacy I want to leave behind, it is this. Extend the hand of friendship. Please, all of us, extend the hand of friendship.
Advertisement
• Time And Tide by Charlie Bird is available now via Harper Collins.